"The Celtic need a little time to wake up, WAKE UP!"
Oasis, 'Morning Glory'
"Kieran Tierney, Kieran Tier-neeey. Kieran Tierney, Kieran Tier-nee… Oh."
Green Brigade.
BANE – 6/10
About two things to do all day – retrieve the ball from the back of the net. Looked a bit bored after his trip to Batland which might explain some early slackness. Needs to get on the backs of his defence more.
BOLIWOOD – 7/10
Whipping bhoy to zipping bhoy – all-round competent and combative afternoon. Great supporting runs, unlucky not to gild some Sam Jackson guile first-half, set up Jamesy with a sharp cutback for our killer third. Was precise with his passing and pretty risk-free after enduring the pressure of the opening spell. Thundered into challenges, gave his all; great game.
JULLIEN CLARY – 5/10
Hmm. Introduced some unwelcome Gallic f**kaboutery. Does a good Virgil Van Dijk impression when he's not under pressure. But was suspect and far too casual a lot of the time; as if he didn't expect the pace and ferocity. Failed to win some crucial headers too. Has to shake off the ennui (see what I did there Francophiles?) and cut the carelessness. Allez-vite! Or something.
AJER – 8/10
The Lothbrok descendant did it again – a towering performance form our Norse warrior. 1-0 down, Ajer channelled memories of his youth, his manhood tests in the great frozen interior where he killed a grizzly single-handed with just a potato peeler. And he set about slaying those hairy Lanarkshire bams in legendary fashion: Finished like the Flying Norseman Braatbak on 9/5/98 for the equaliser. Bounced around imps in sick-yellow jerseys like Thor swinging his hammer and screwed Sandman like mischievous viking God Loki for 1250 quid with a scuffed finish in the last minute; £5 on him for a double at 250/1.Hence I'm home writing this and not still down the pub, and he's not MOTM…
BITTON – 6.5/10
The unlikely defensive component that's added a welcome extra dimension. Always a joy to see a Celt step out of the backline playing football and our Mossad agent is extremely capable of turning the game with a killer ball from deep. Competent defender too, though not natural to him; he's perfect for stepping up to pick off anything between the lines as long as we're covering him; like a defensive, defensive midfielder (sic). His presence was incredibly important today as Jullien struggled.
BROON – 6.5/10
Bang at it after a slow start. Eventually got tired of them running around and put his foot into the mix. And of course, Captain Cutthroat was no match for their pretenders. Slashed his way to midfield dominance and spent the second half calling the shots; rope-a-doped half their team and the home support bobble-heided gimps into focussing their ire on him while we papped them for 5.
SAM JACKSON – 8.5/10 (MMOTMFM) M****f***in Man Of The M****f***in Match, DAMN!
20 minutes past noon, m****f***as. That's when this m****f***a deigns to m****f***in arrive like a divine tornado an' m****F***-up some excitable m****f***as who have been under some m****f***in misgiving they might be THE M****F***as. There's only ONE M****F***a an' we were treated to a display of M****F***in quality in positional play and vision – M****F***a of a pass to Boliwood; m****f***in' FEET! baby!, then mu****f***in' SWEET outside of the m****f***in' boot for Eddy's goal.
This M****f***a delivered a master-m****f***in-class of midfield mu-thu-f***ury; took m****f***in control of the game and treated those fiesty biatches to a m****f***in show as he ran rings round the M****f***as. Will we hold onto this M****f***a? Only GOD know the path of a righteous M****f***a. We will see. We will mu-thu-f***in SEE!
CALMAC – 6/10
Drifted around ably without impact until second-half when the Pudgy Pirlolivened up and started to scamper beyond his markers. We didn't need to rely on him, which is a good thing with Tuesday coming up; gave him a game to tune-up.
FORREST – 6.5/10
Played in flashes. Ladies… But his fleeting appearances were extremely damaging – linking for our equaliser, brilliant footwork and finish for his own. On his way to another award-winning season? Fitness and confidence were always Jamesy's burdens but with maturity – well, puberty – he's looking more and more a Celtic legend in the making.
MORGAN FREEMAN JR. – 5/10
We await his ability to shine – can he deliver a killer line like his old man? Does end up on his butt a lot – probably stuntman training from an early age. Getting plenty of screen-time but like all tanner ba' players he requires some of those tricks to come off to spark extra belief in himself. Exemplified today when he skied a great break by Sam Jackson with options around him. It does look like Lennony will give him time to prove box-office or straight to DVD.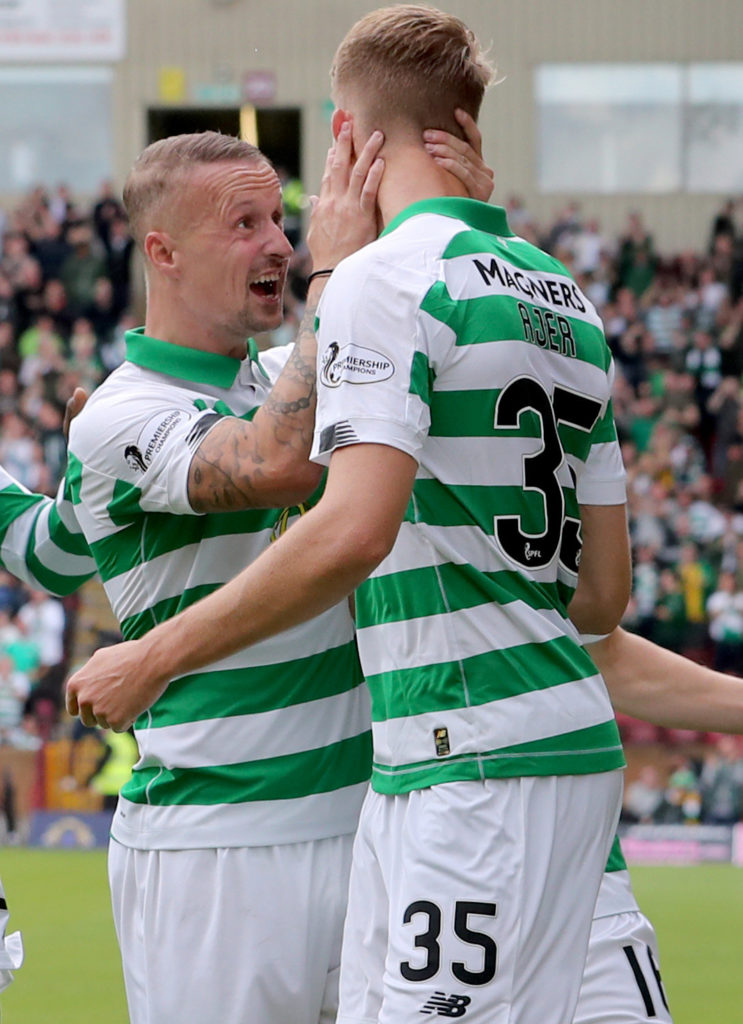 GRIFF – 7/10
The Motherwell Ripper! Struck a fizzing beauty, ran the length of the park to ask the away support to remind him of his name and number so he could write it down in his match scrapbook, which tired him out and he had to be subbed. Not before another way-way back outing that looked like a highlights reel of pre-hiatus Sparky.
SUBS:
FRENCH EDDY – 6.5/10
Came on an fooled about wearing a little moue (see what I did there, again, Francophiles; fill yer boots…), particularly when he spoiled an inch-perfect killer pass from Sam Jackson to set up a certainty, and when big Ajer blew THE BET OF THE CENTURY late on with Eddy unmarked at the back post. Still the most dangerous Frenchman in Scotland (formerly in Toulouse…) without an air rifle he contrived to swipe home a beauty to complement some Sam Jackson m****f***in sublimity and also win a penalty as his dancing feet bamboozled
their berserkers. All celebrated with a shrug. C'est la vie, baby.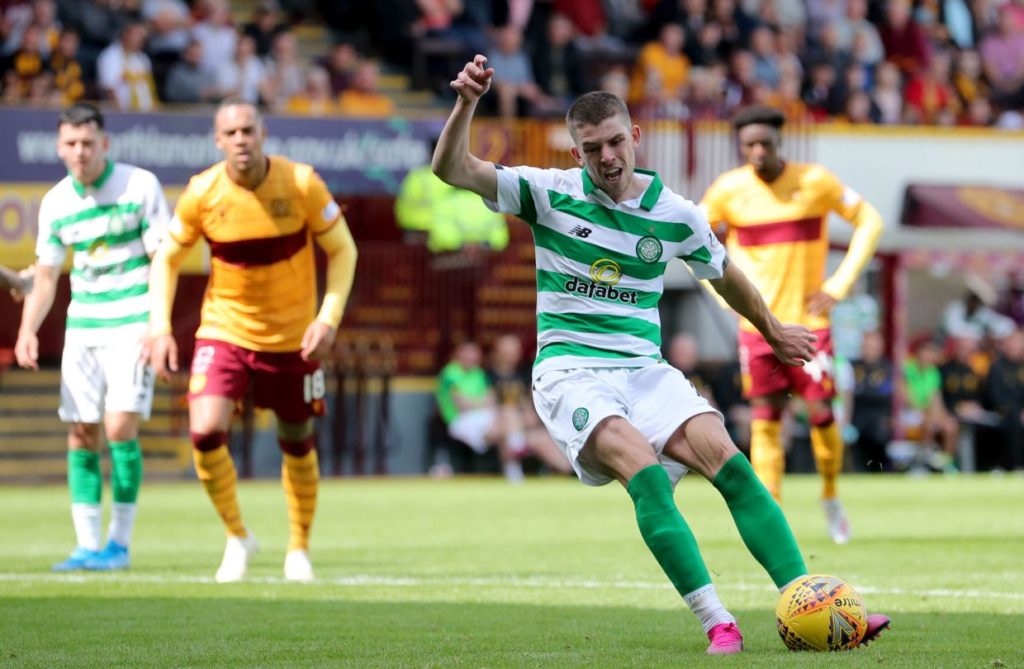 CORPUS CHRISTIE – 6/10
Late for the team bus due to re-enacting his passion, dropped to the bench for the shorn heid with Lennony heeding no excuses about piety, or orthodox Russian monastic traditions. Young Corpus appeared with a spring in his fabulous pink Dorothy slippers and added a sparkle of glitz by slamming home the penalty. With the hair – or lack of – and the toothy-grin joy, can't decide whether he resembles an evangelical cult leader or a newly-liberated Gulag prisoner.
SINCY – N/A
He's still here? He's still here! Having given up on retrieving his hair from Boliwood, Sincy has been absent a couple of weeks perfecting his Christopher Jullien tribute act, and on the make-up front he's a ringer! Sadly nothing of note regards involvement other than really confusing some Motherwell players with his double-act.
LENNONY – 8/10
Another shuffle, another positive outcome. He's managing to keep players fit, fresh and engaged while still maintaining some semblance of tactical consistency. Refused to panic at 0-1, his faith in the players' ability transmits onto the park. Our one man up front allowed them time to build from the back and their press gave us concern, but the eventual savaging of their ambitions will have given Lennony great satisfaction, knowing he's got plenty in reserve to utilise. His tactical no-nonsense at the back approach is, so far, a sigh of relief after two
seasons of watching us go to holes like that and invite disaster by messing around. Any notion of that was dealt with from the sidelines after the opening spell.
OVERALL – 8/10
Quite a week. A difficult trip into a mythical hinterland of evil, ghosts and gouls. And before that we were in Transylvania. First win at Motherwell since 2016. Horrible joint. It's like rocking up at a special family do only to find the venue is a tatty strip bar populated by skulking ex-cons and sinewy junkies exuding an unhealthy air of interest in your bemused band of newcomers.
So it was as they set about us in that opening period, causing problems and enlivening three stands like Salma Hayek's Titty-Twister bar dance in Dusk 'til Dawn. However, we didn't return from Dracula-land intact for no reason. Our team full of slayers got to grips with their rambustuous mutants and ultimately class told. It was a tricky game to negotiate. Motherwell played, well – well – for twenty minutes until we surfaced properly and over-powered their enthusiasm with crushing professionalism. Strike that one from the 9IAR calendar as we march on.
Two down. Here we go…
Sandman.
Also on The Celtic Star after today's 5-2 win at Motherwell…
'Twelve goals in 2 games. You cannae whack that!' Why Celtic should sign 3 defenders…see HERE.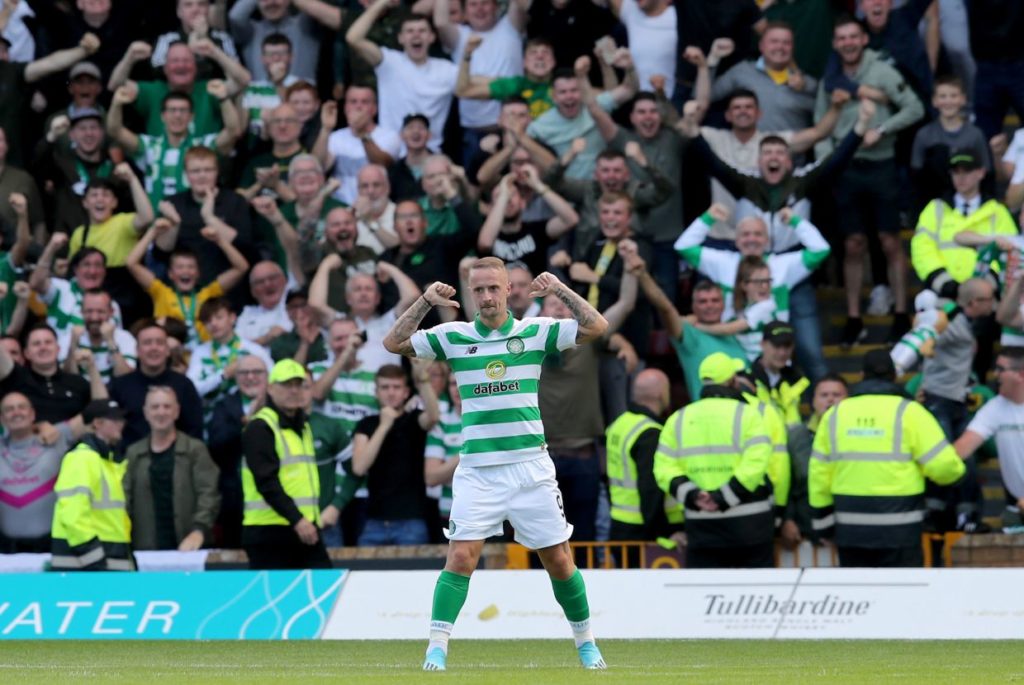 A sort of Jekyll and Hyde Performance from Celtic,' David Potter…see HERE.
New song for Celtic striker, 'I wanna be Edouard!' Pictures of Sinclair's Bust-up…see HERE.
Scotty Sinclair in confrontation with Motherwell Employee after Celtic's 5-2 win…see HERE.
Scotty Sinclair in Confrontation with Motherwell Employee after Celtic's 5-2 win…see HERE.
Free scoring Celtic hit 'Stealmen' for Five as Lenny's focus turns to Cluj…see HERE.