SANDMAN'S DEFINITIVE RATINGS: CHAMPIONS v THE GREAT NORTHERN FLOCK…
"But how many quick corners do we have to turn?
How many buns do I have to burn?
All that love I get right from the stands

But I'm a lucky man
With Celtic in my hands"

– 'Lucky Man' by The Verve. From the album, 'Urban Bhoys'.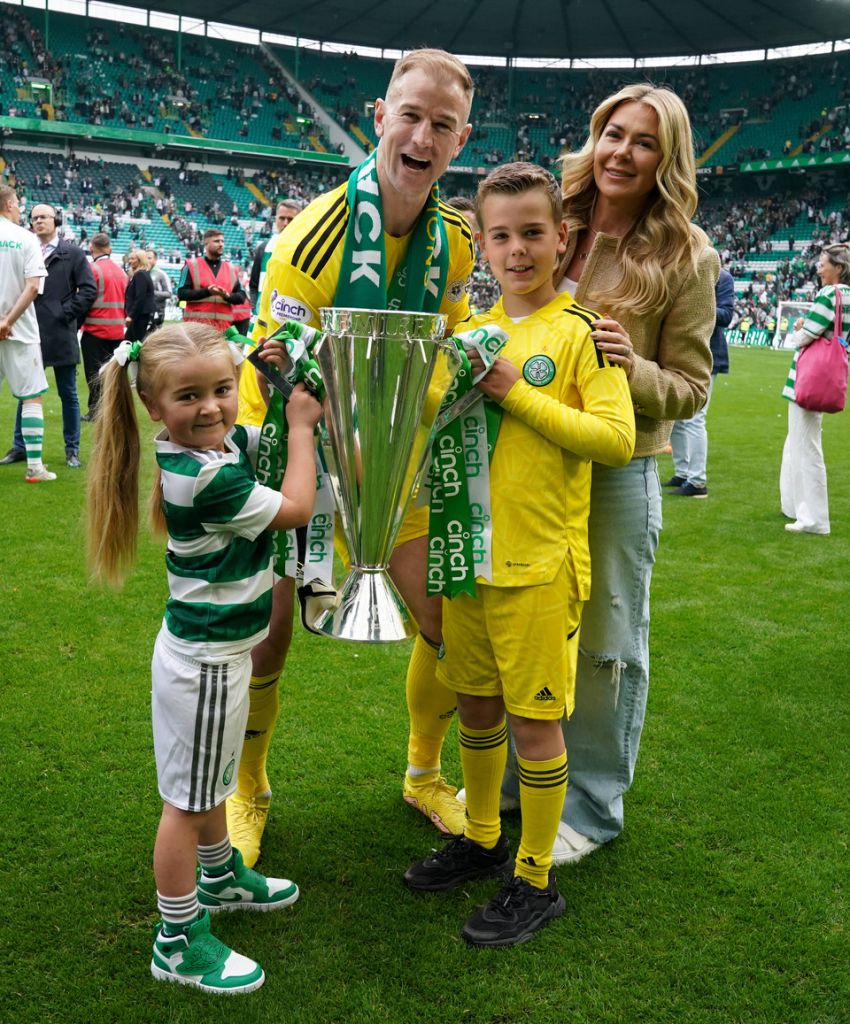 ROXIE – 6/10 –  A clutch under pressure, a diving punch, then participation in our penalty box five-a-side keep-ball for the remainder of time it came his way.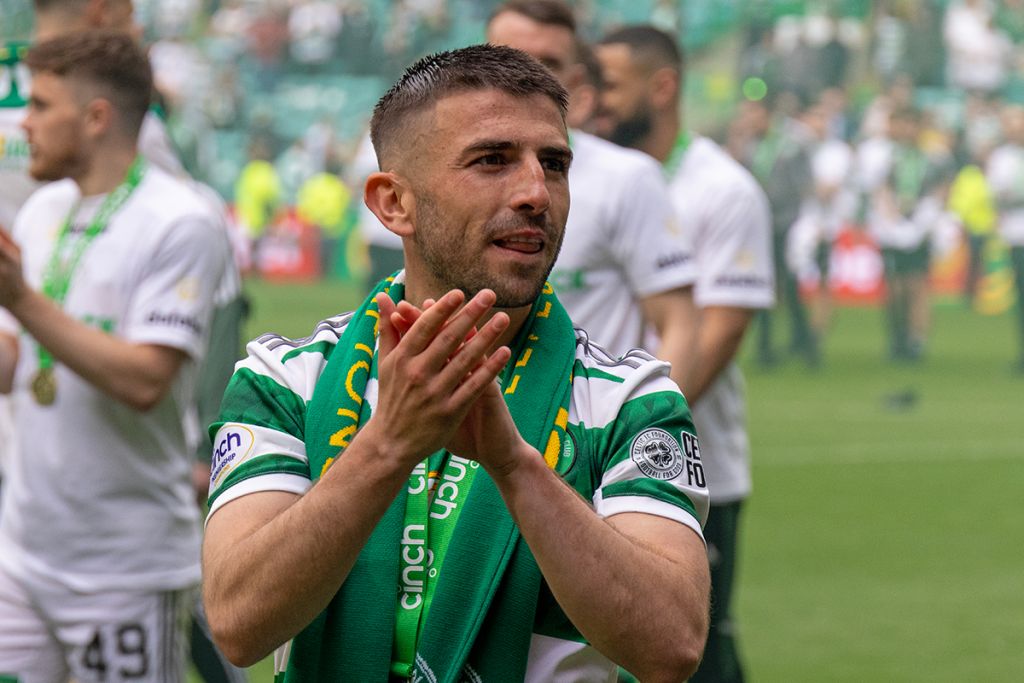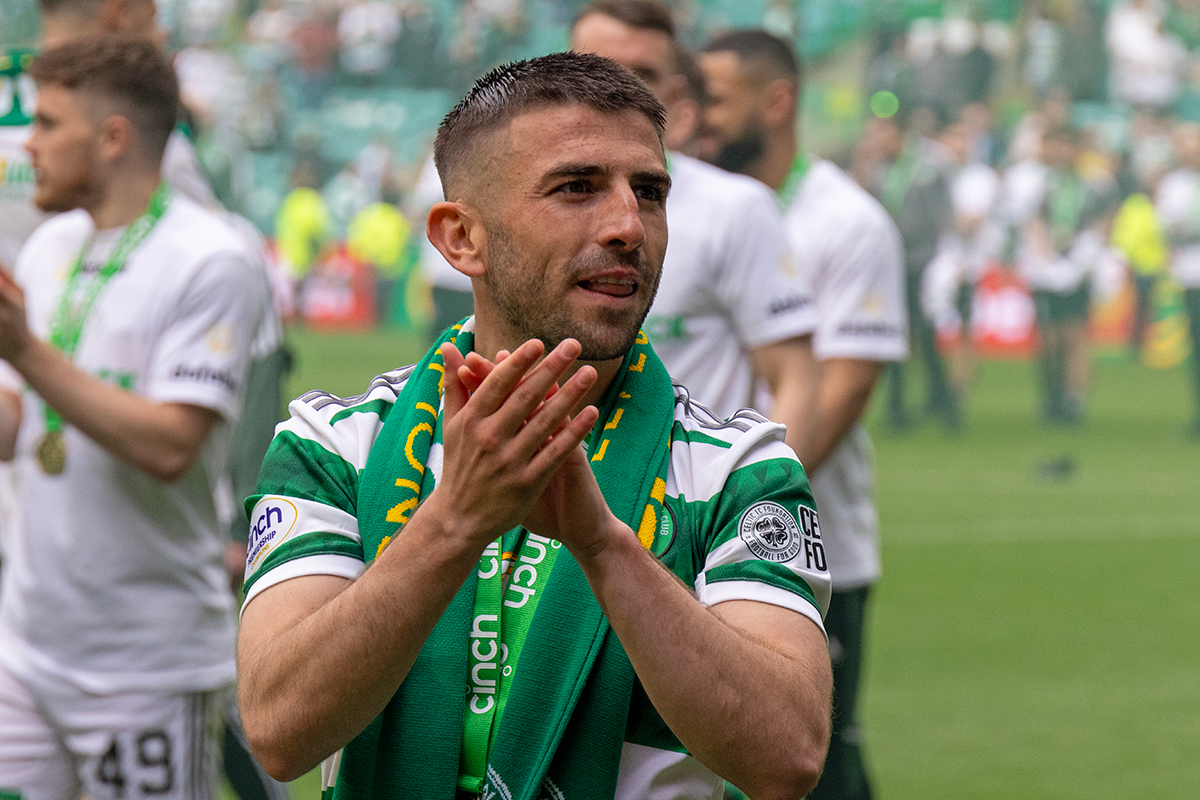 GREGGS THE BAKER – 6.5/10 – A difference? Yes. Tangible improvement in functionality as Greggs fits back into the system and adds some leftfield dynamism.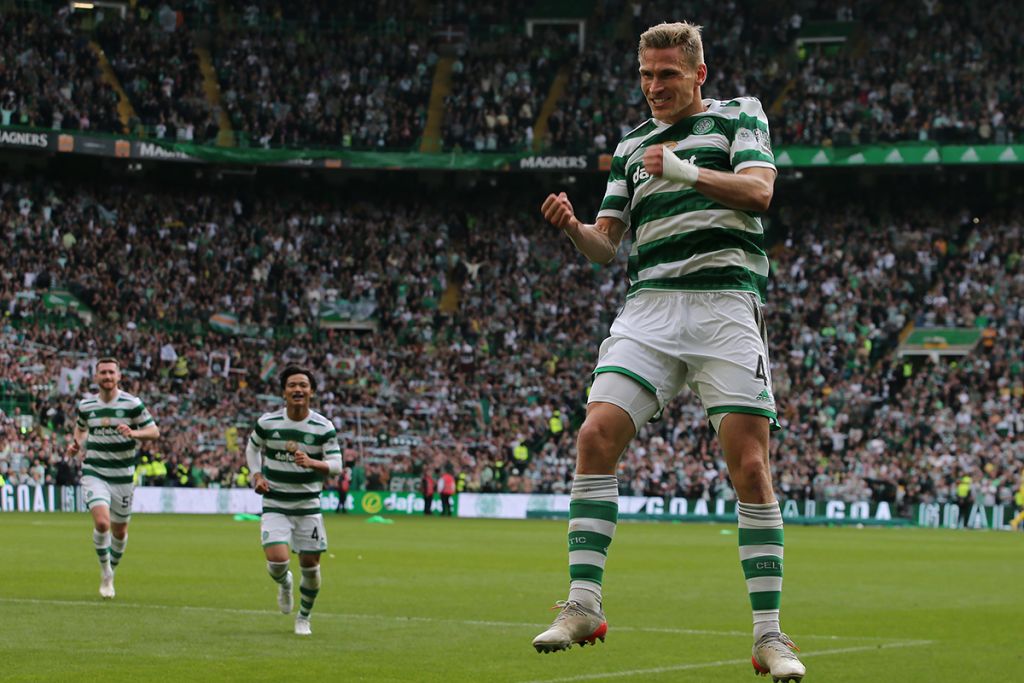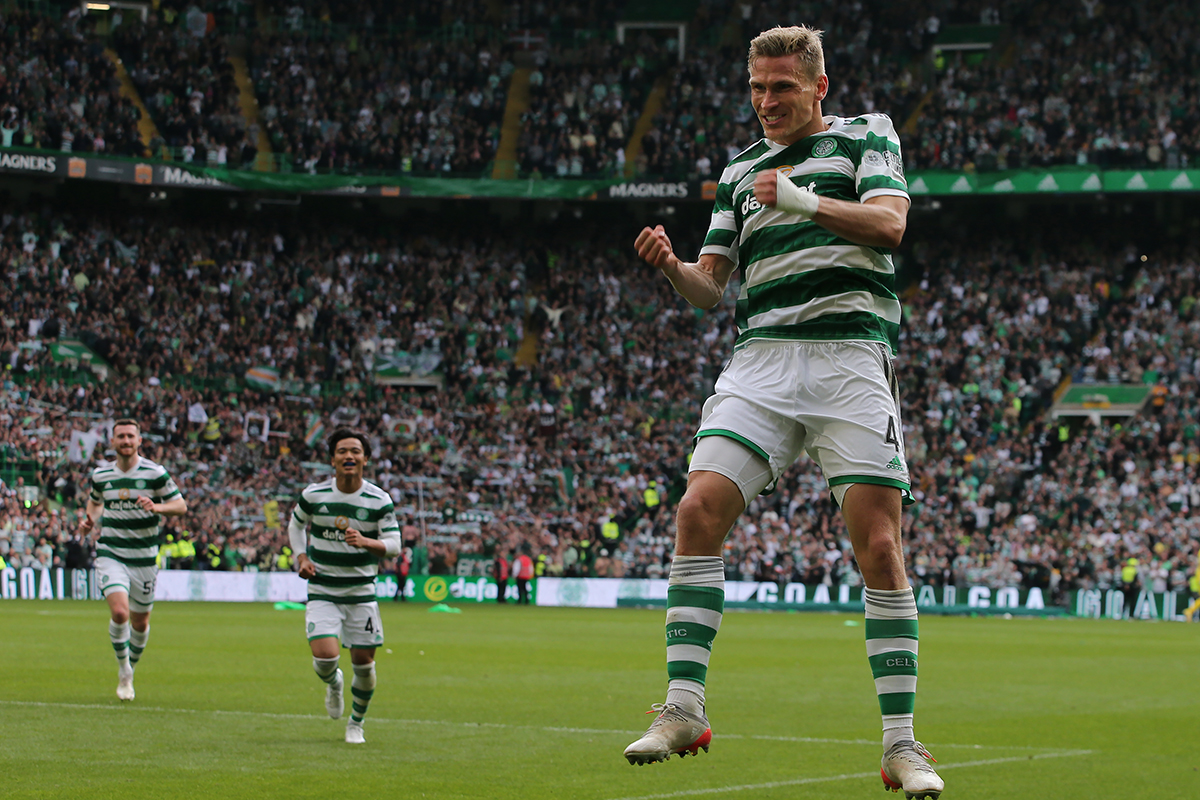 STAR LORD – 8/10 – Saw a lonesome wee Jac… She-who-shall-not-be-named… Wandering the pitch after the celebrations. Wonder who she was waiting on? Completely unrelated, in steps big Carl with a fitting Cesar header
to break The Lions epic goal tally. Which seemed to spark a shaved racoon crowd-surfing up the North Curve, or did my eyes deceive me? The truly optimistic take from the post-split torture has been his performances – has relished the responsibility thrust upon his shoulders by the CCV absence and it's made him sharper, more accomplished. We hope it's permanent. Such responsibility will also shape him well for fatherhood. Again,
a completely unrelated comment…
TONIO IWATAO – 6/10 – Anonymous, but in a good way. It was all about playing under the Starlord governance today, knowing his place as a Guardian Of The Celtic Galaxy. He shackled their known threats well, employing good awareness and movement; looked pretty confused by the end, though – kept glimpsing a screeching Racoon spitting instructions at him. In a Kansai-ben accent…
WAYNE GRETZKY – 7/10 – Terrific tussle with time-travelling Zombie skelping legend, Jonny 'Scourge Of The Kaiser' Hayes. Linking superbly with the mid and wing, everything appeared ice-blade smooth until his injury played up after an hour.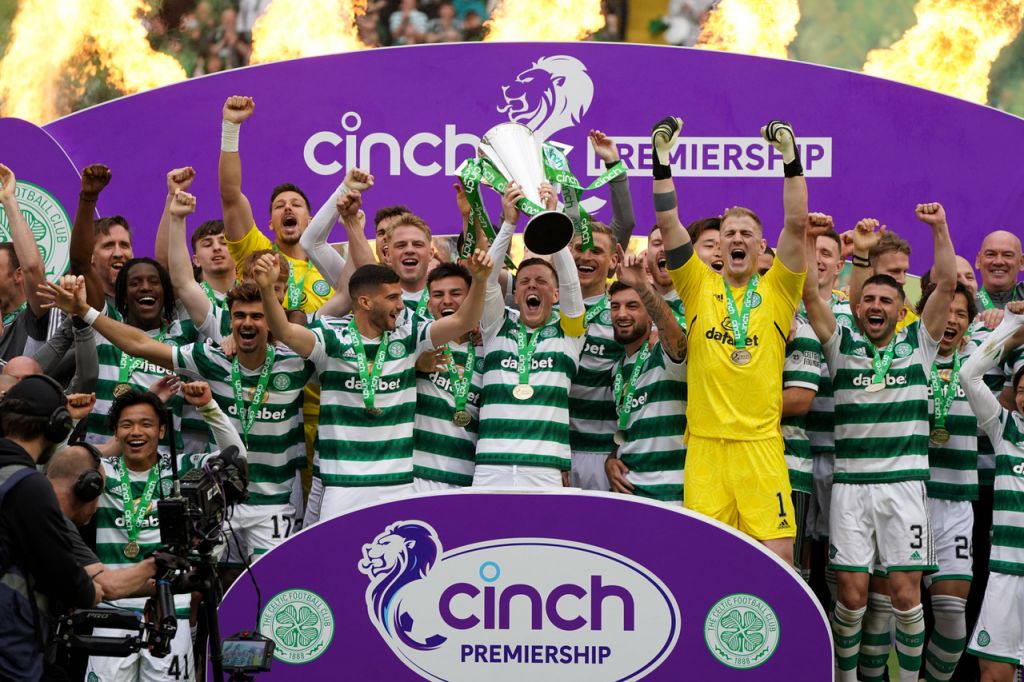 CALMAC – 8/10 – Who's on the drums? Calmac! Beat out the rhythm from the first whistle, demanding a tempo that blew them away. Pass, pass, pass, and the skipper had his and Celtic's groove back in time for glory.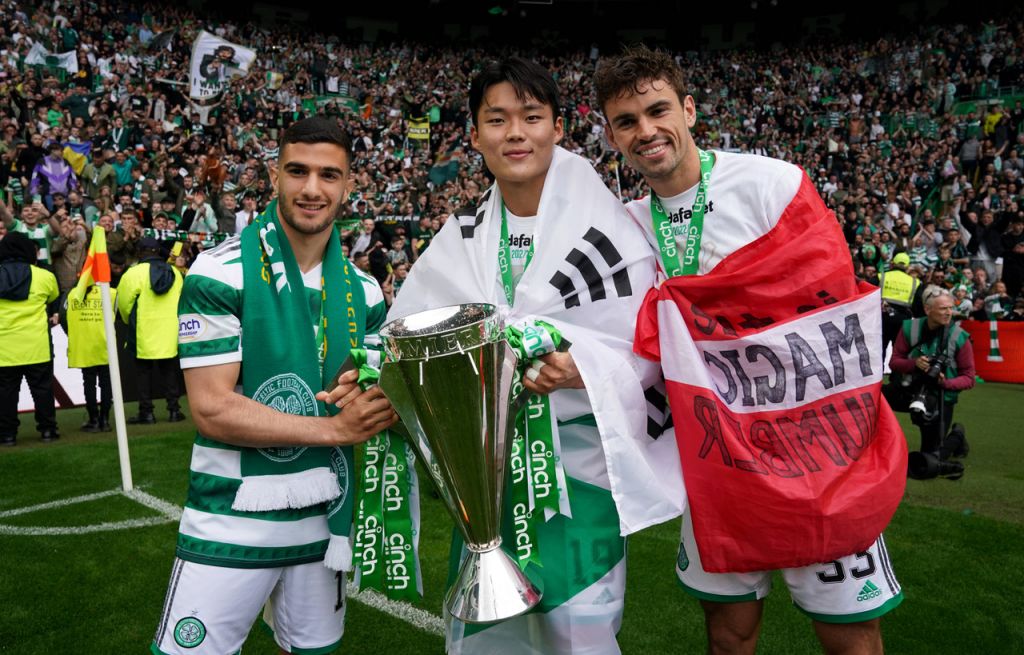 THE BUILDER – 7.5/10 – Matty's gone 'continental' with his half-mast socks and they've been metaphorically pulled up in terms of his contributions; back on the ball in a troublesome way, interlinking our attacking play
with style. Hot and cold through the season, the kid – yes, he's still a kid, remember – might be finishing with a flourish.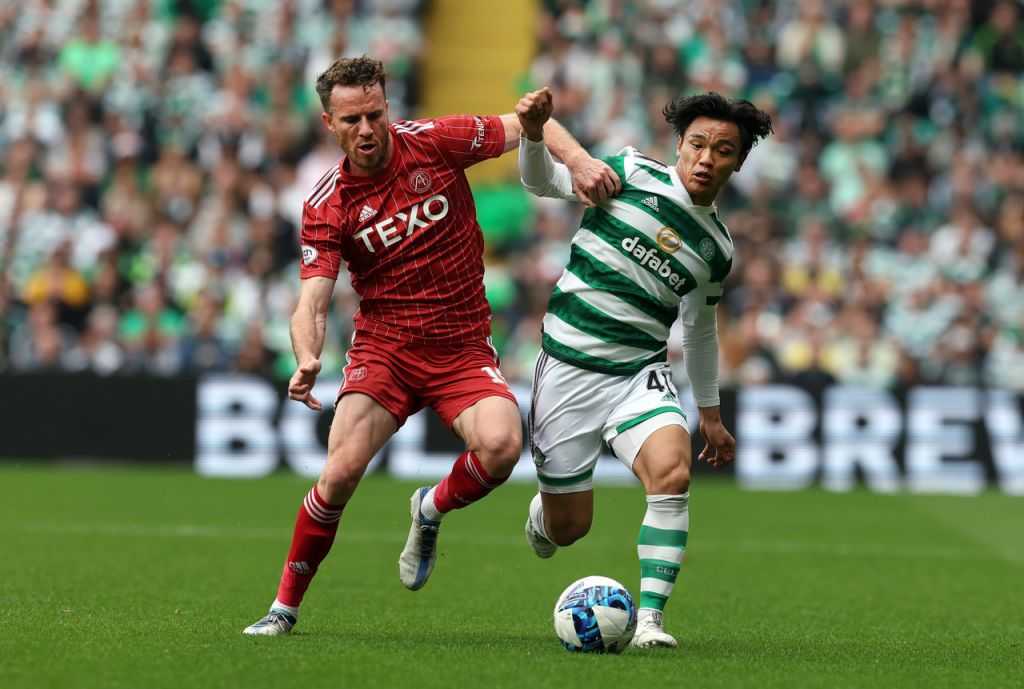 HAKUNA HATATE – 7/10 – Reo finding his beguiling feet again was the warming sight of the opening play; tuning in for a national team treat and no more than he deserves after his coruscating form for the Hoops.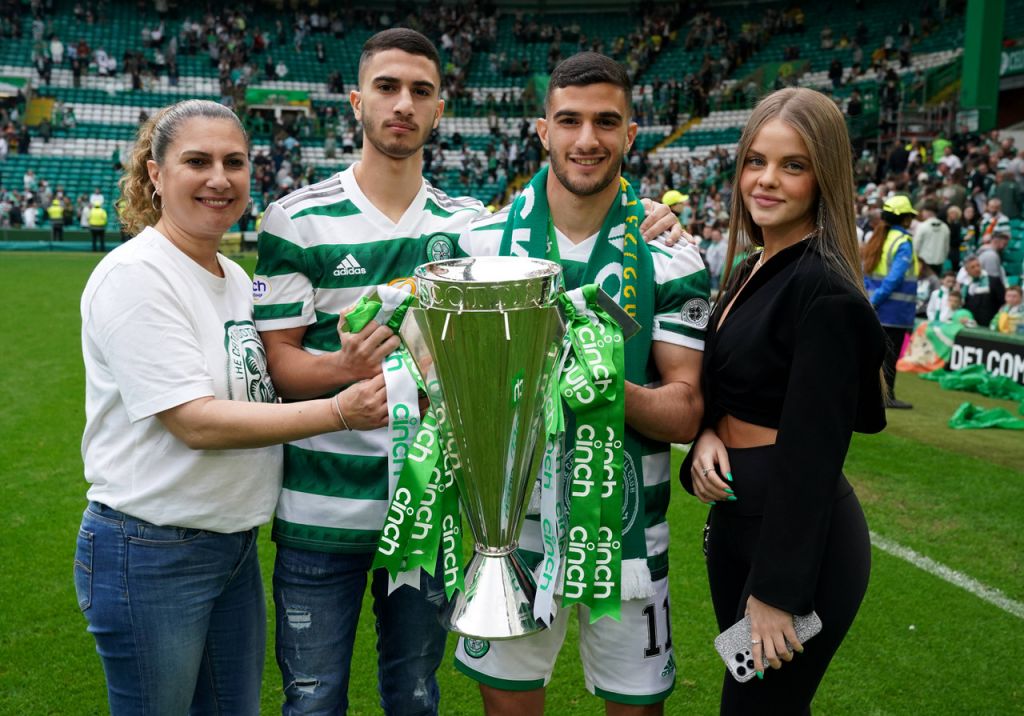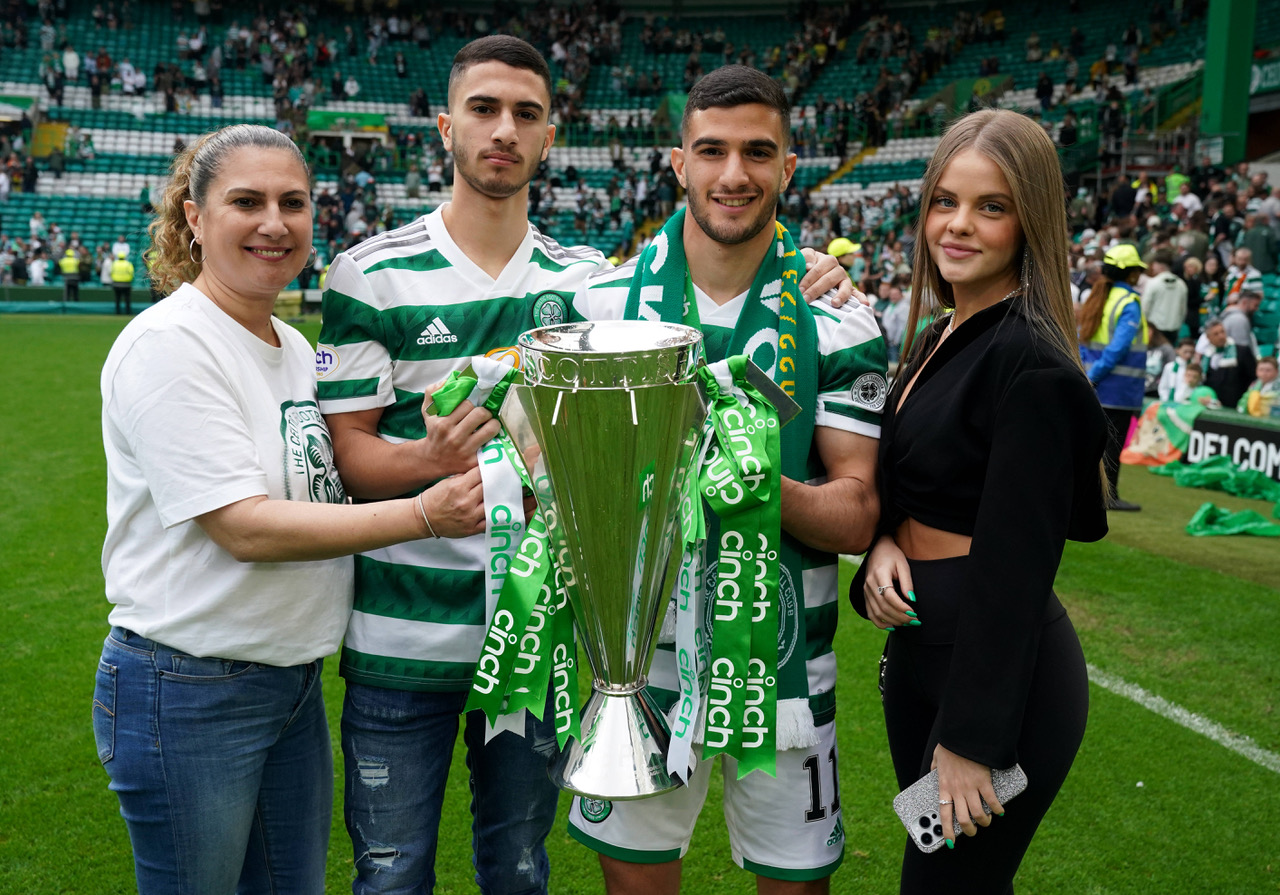 ABADASS – 7/10 – The Trickster continues to enforce my opinion that he's found new confidence and focus since committing to the Hoops. Startlingly great run from our half that had Mo Salah sucking in breath and hissing,
'Heaven's sake…' And Liel maintained the exciting directness until he was pulled off at half time. Who by? We don't know. But that's the treat you get on trophy day when you play for the champions.
KILLER MUSHROOM – 8.5/10 MOTM – "I am Godzilla, you are Japan!" he screeched at the Dons defence as
he annihiliated them in the space of 5 minutes. Provided the icing on the Champions' cake with breathtaking ruthlessness to celebrate the Japanese national coach finally realising that to win football matches you need to score goals.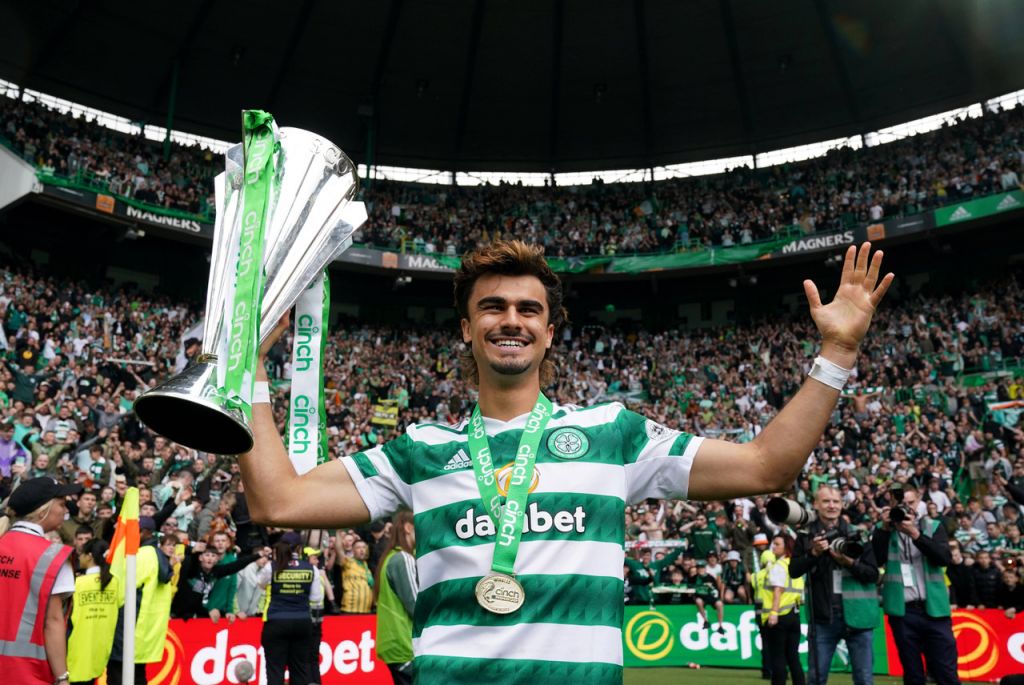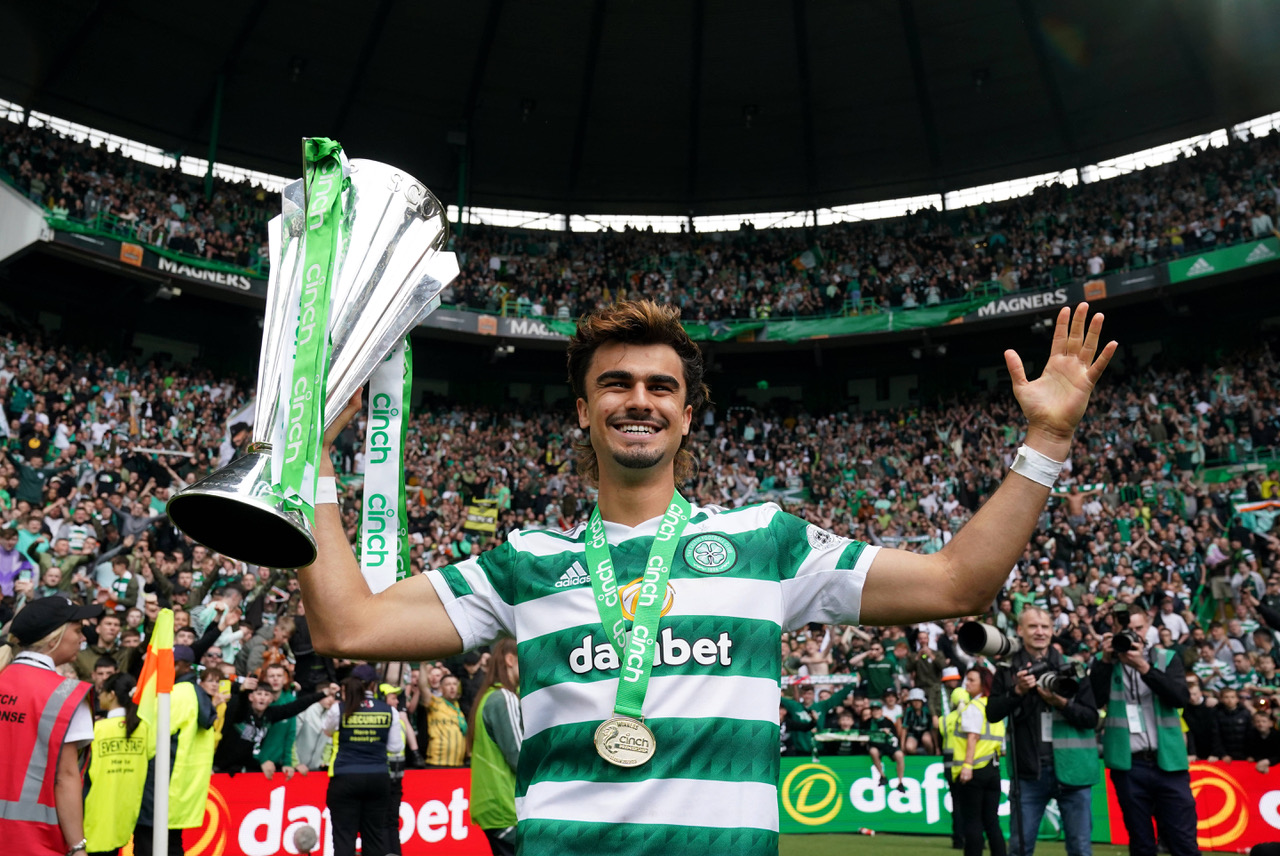 NOTEBOOK – 6.5/10 – Took a while to join the party, but found his dancing feet in the second-half and might have notched one for himself whilst opening them up at will.
SUBS –
OH BHOY – 8/10 – Does this Bhoy stand in fertiliser between games? He's big unit, getting bigger and more deadlier. That goal-to-minutes-played ratio beginning to eclipse those fond memories of rampaging Greeks.Remember, too, that Oh did 2 years South Korean military service, where he was deployed in Special Ops. And led numerous assassination missions deep into the dystopian North*. A stone cold killer. As the Sheep will testify.
*No he didn't.
EDDIE TURNBULL – N/A –  Surprise. As much to him as to us. Will he figure next season? Hmm.
JAMESY – N/A – Another medal for Jamesy – that's now 472, and if he picks up another next week that'll be enough to distribute one to each of his Prestwick 'dates'…
TONY THE TIGER – N/A – Eager, keen to bite you; never a worry when Tony has to put in a shift and there's bricks to be laid.
BERNIE WINTERS – N/A – Great fun for the youngster to get some minutes on such a grand occasion. And an opportunity to show he can do it without Harry Potter's help at all.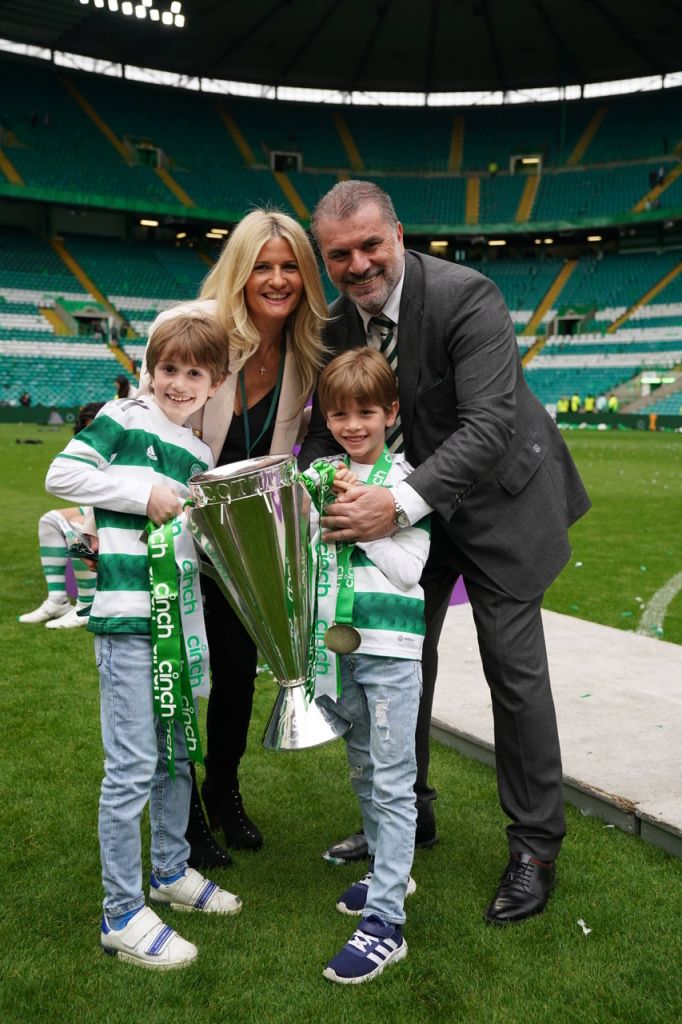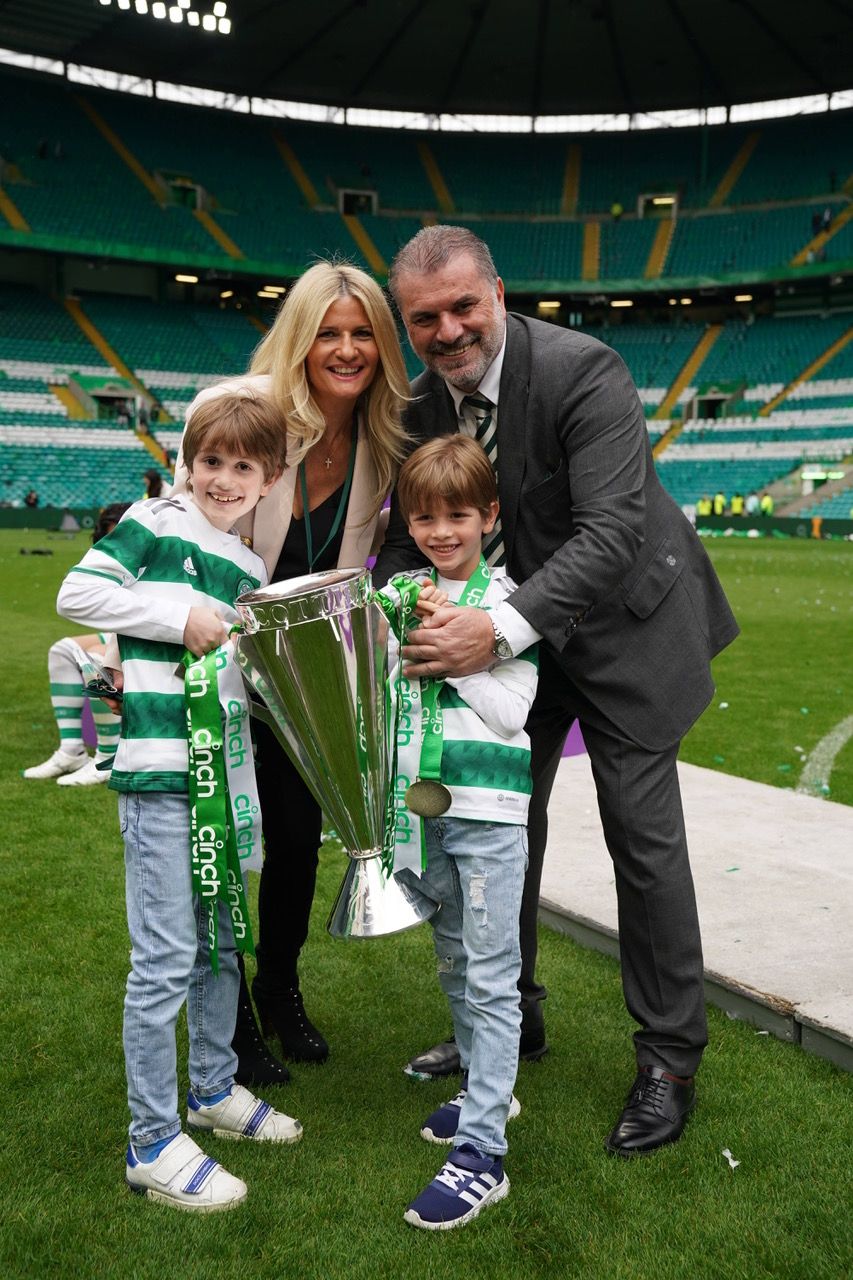 ANITA DOBSON – 8/10 – "I'm not flaming leaving!" he roared to the crowd – Wolf Of Wall Street stylee – and the pitch was invaded and Ange carried aloft, instant legend. Well, that's how it was going to go in my heid. Instead,
it was respect all round, an emotionally profound quote from 'the immortal' Tommy, and smiles with a sweet 'Lucky Man' quip to trigger the Zombies for the weekend. Like they aren't flaming perma-ragin' enough, the serial ugly bridesmaids.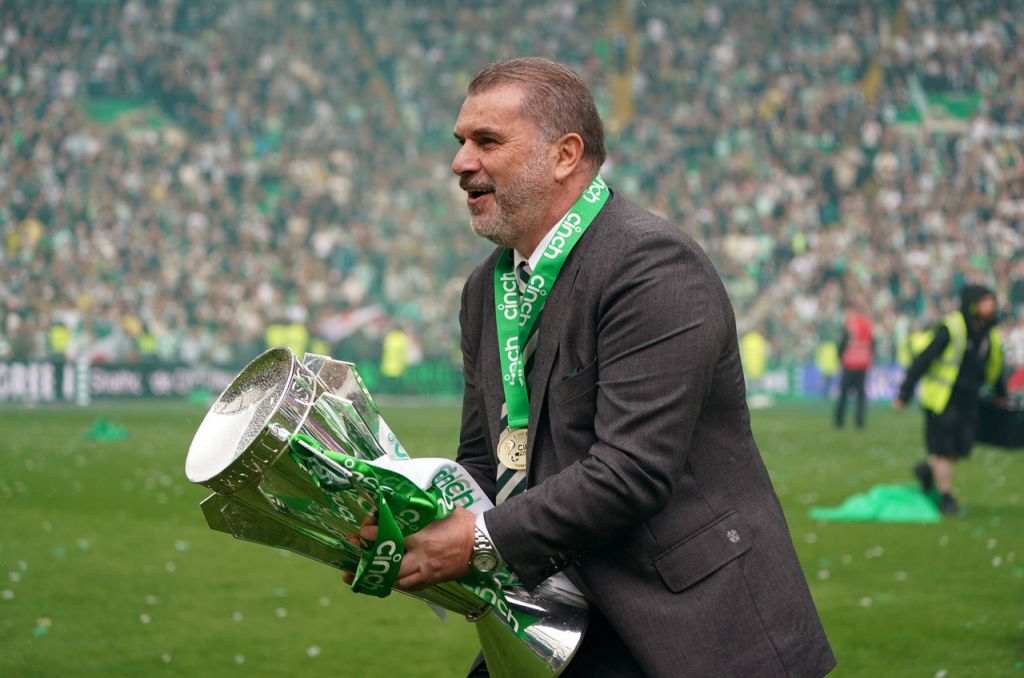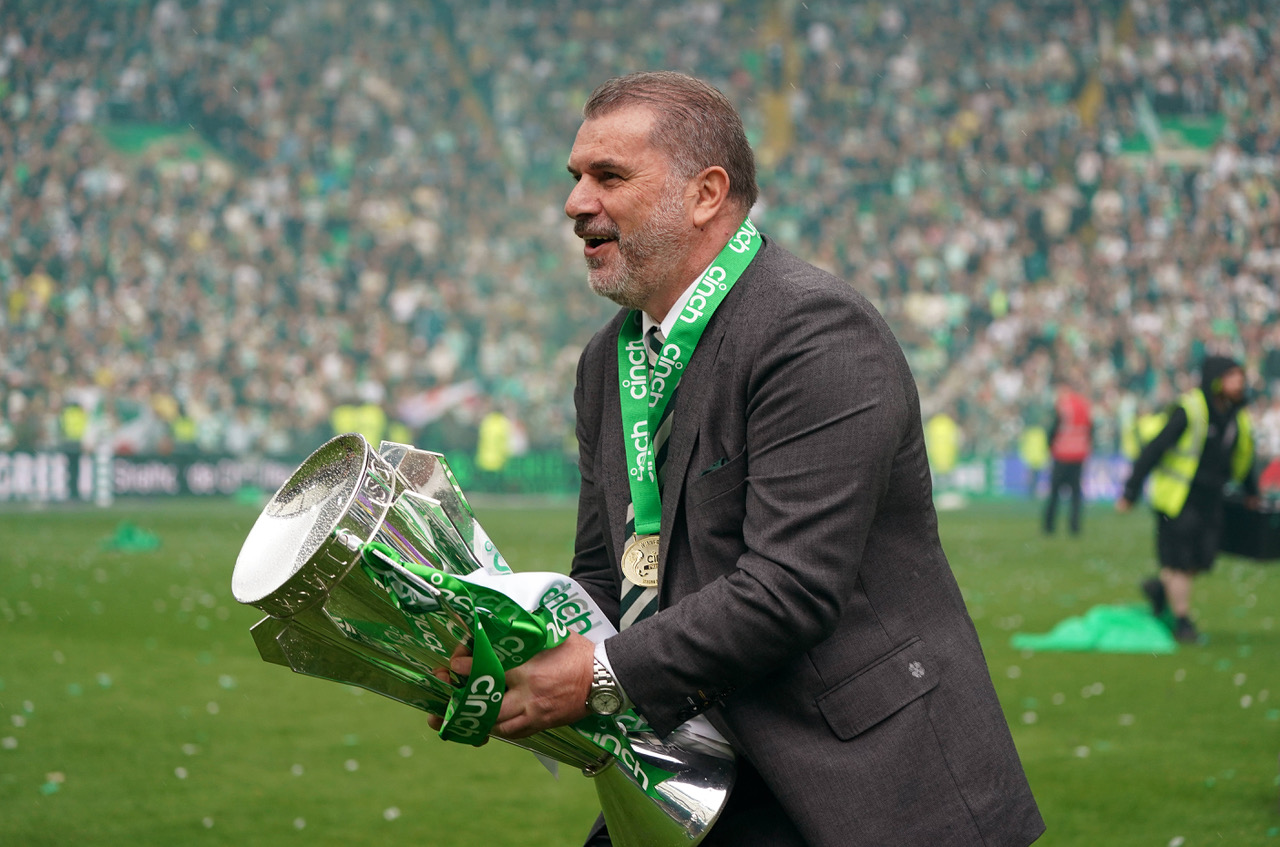 His team selection was of serious intent to tune up for The Treble; pretty evident. And it worked a treat. Champions League is the carrot to keep Ange, and we only need dangle it for a week or so because…
As I type, and as you read, The Snake will be on his belly, slithering under Daniel Levy's door, unzipping his fly with his forked tongue. Expect an announcement soon on his pledged allegiance to a club he's always loved…
MIBBERY – 3/10 – Meh. What else is there for them to do? Break VAR in a fit of frustration after our fourth? Yes. A poignant end to their embittered season's efforts.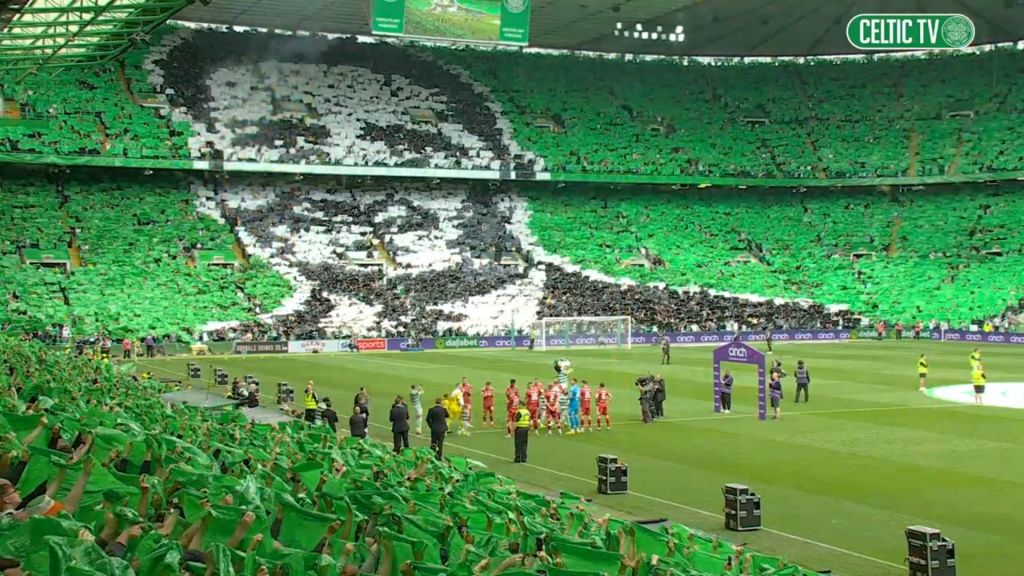 OVERALL – 8.5/10 – Trophy Day is terrific – from the epic GB tifo that transformed the stadium into a historic tribute (And also a fine Oasis album cover…) to the scintillating on-field action as the Bhoys woke up from their post-title slumber and it was roast mutton for lunch. Looks like the team's recovered their mojo and choked the
screeching hysterics' "it's all falling apart!" psychodramas. Told ye these things happen in football. Told ye the Hoops never sleep – they wait. CHAMPIONS come to the fore.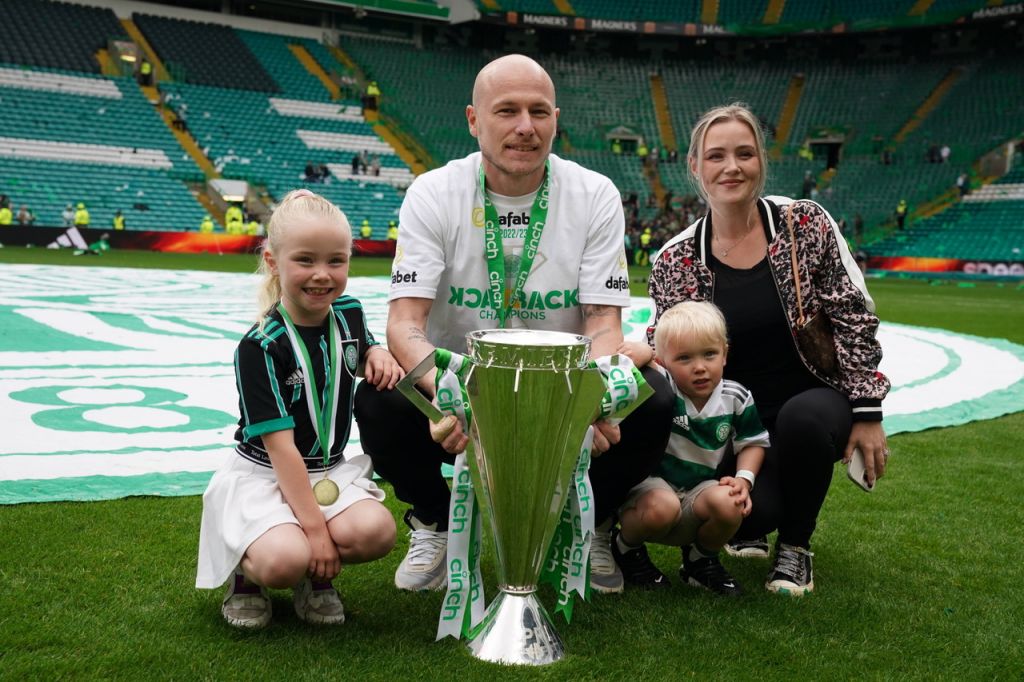 And I'll tell ye nippy wee Billy 'A Son Of William' Dodds and his Heelan' Zombies will be considering taking a long walk into the deep loch waters after witnessing that. The Treble will be done by half-time and the 'Super Caley' mantra consigned to a mythological tourist-kiosk tale. Four, minimum. One for every hump on Nessie's back.
Phil Lynott said it best – The Bhoys Are Back In Town.
Go Away Now but there are some more photos below for you to enjoy…
Sandman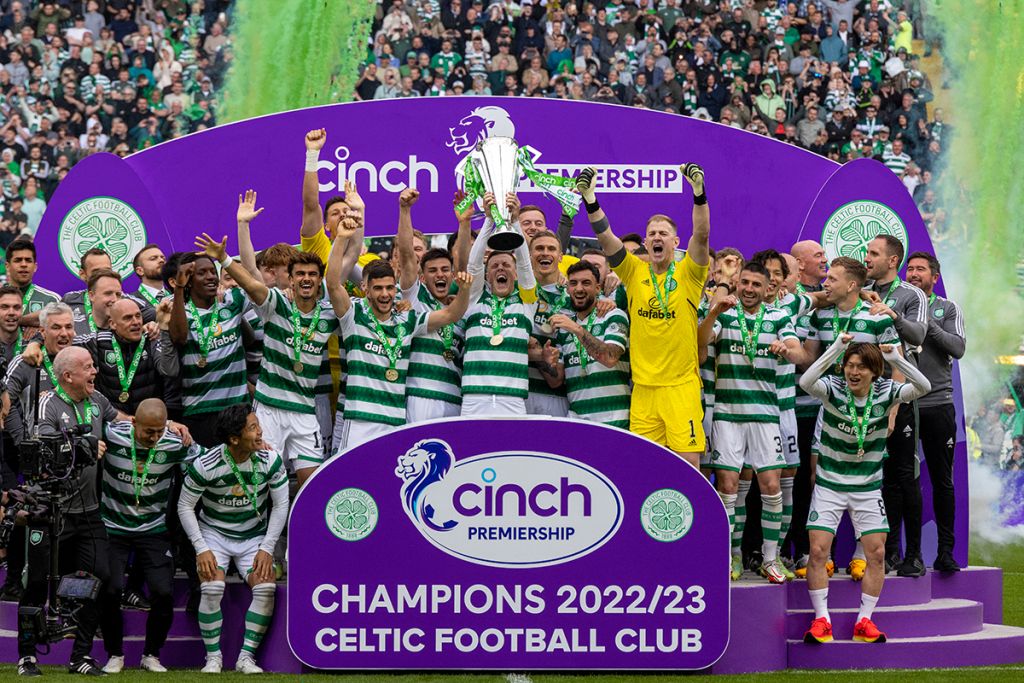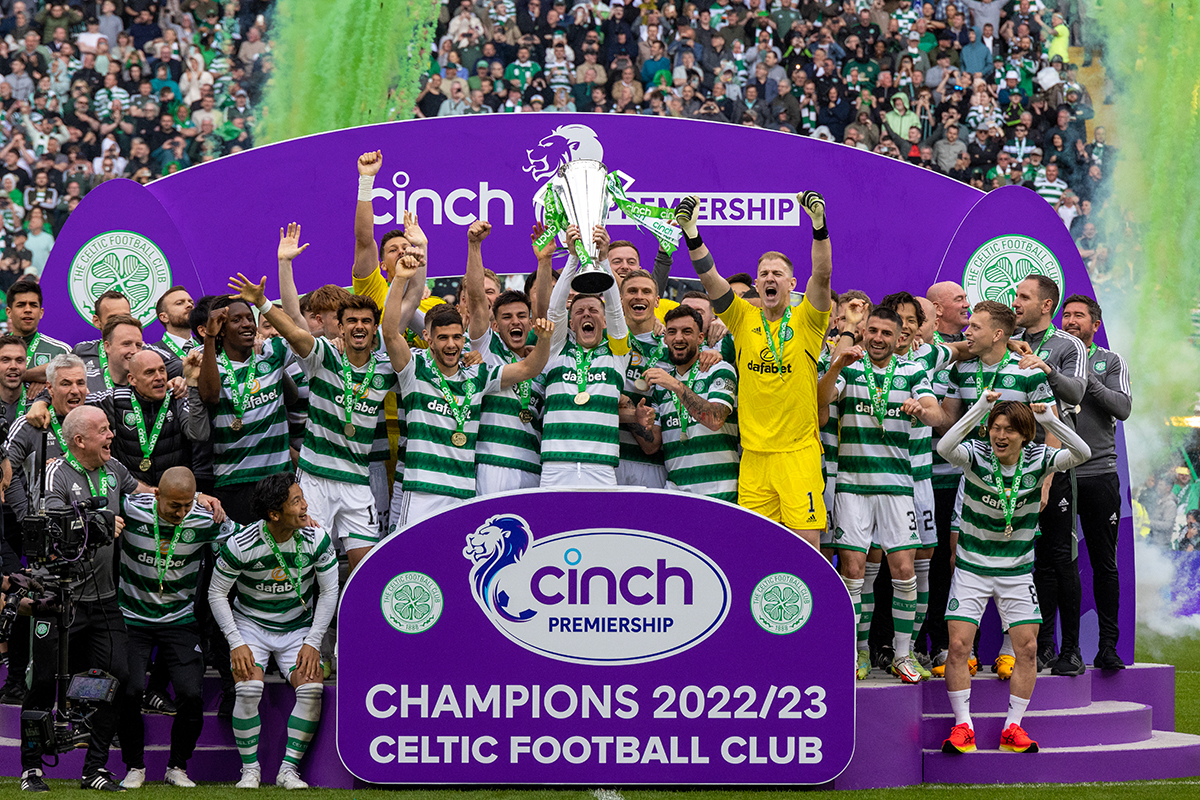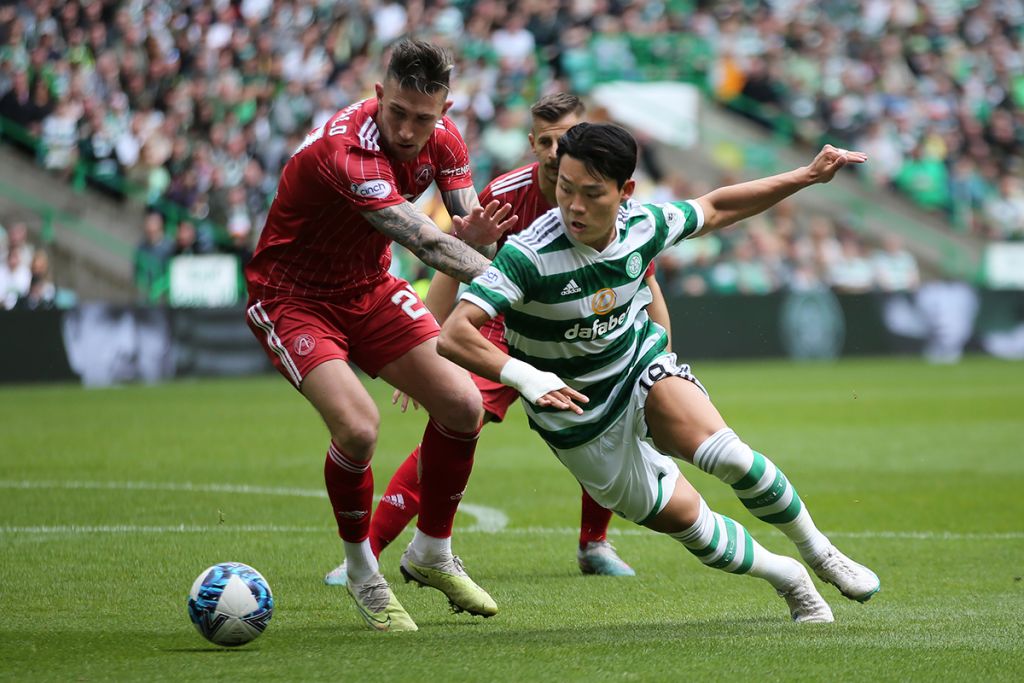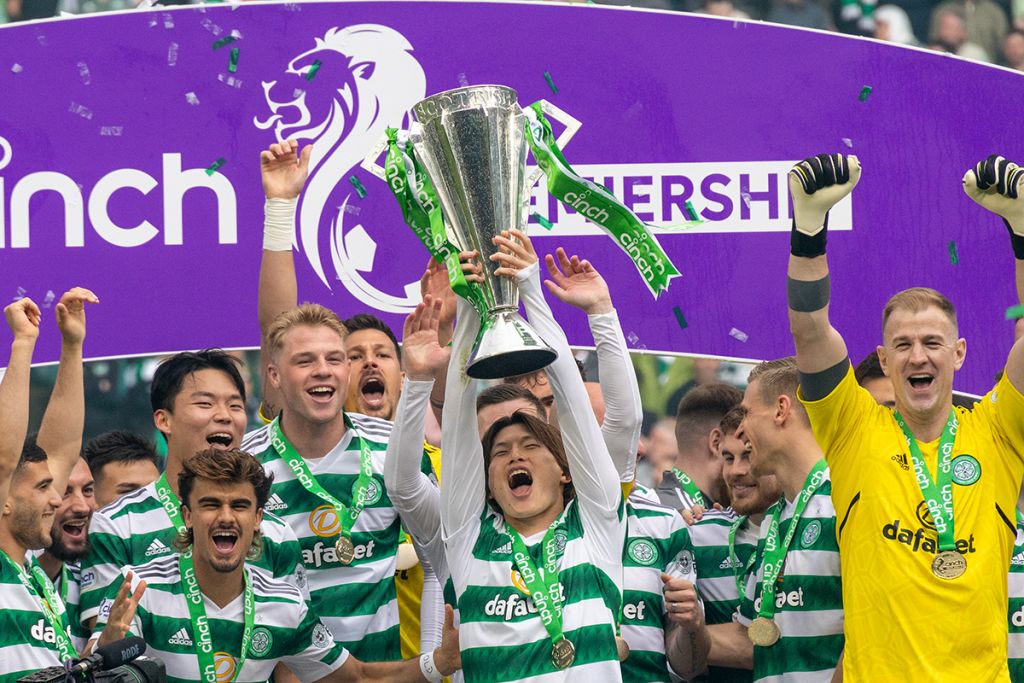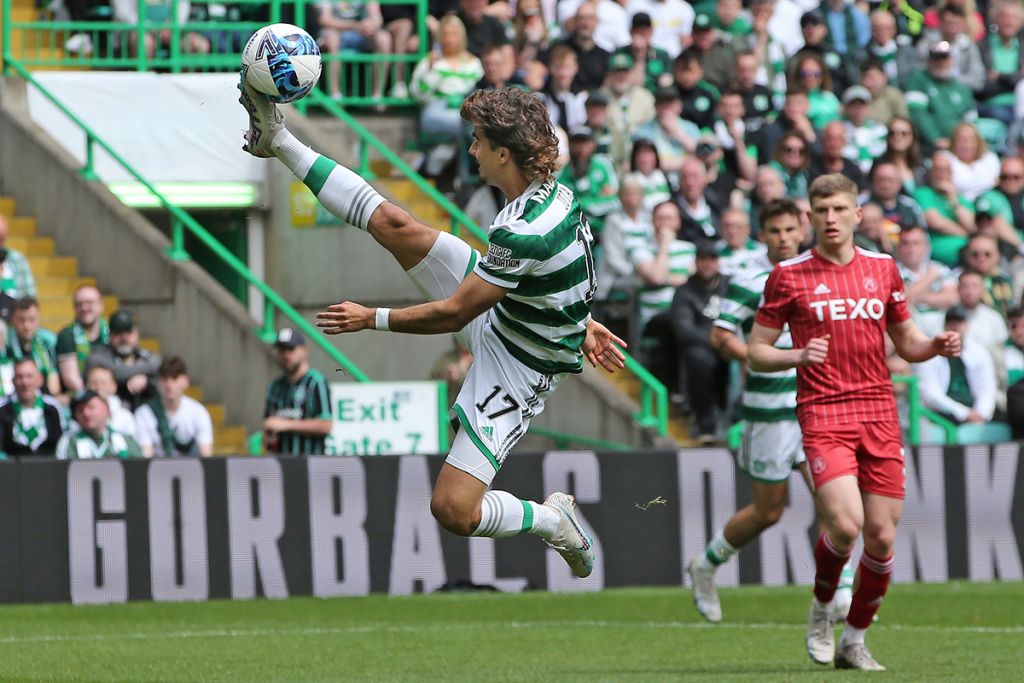 More photos on the next page…