SANDMAN'S DEFINITIVE RATINGS : CELTIC @ EASTER ISLAND
"End zo I zaid to zem, 'Ey, I seenk Stevie G may be manager soon, after me, no problems, eh?' And up in ze Glasgow zey zuck eet up like Dysons on ze speed. And zey call us ze-Zuns! I'm here all veek…"
Klippety Klopp, live at the Berlin Komedy Klub.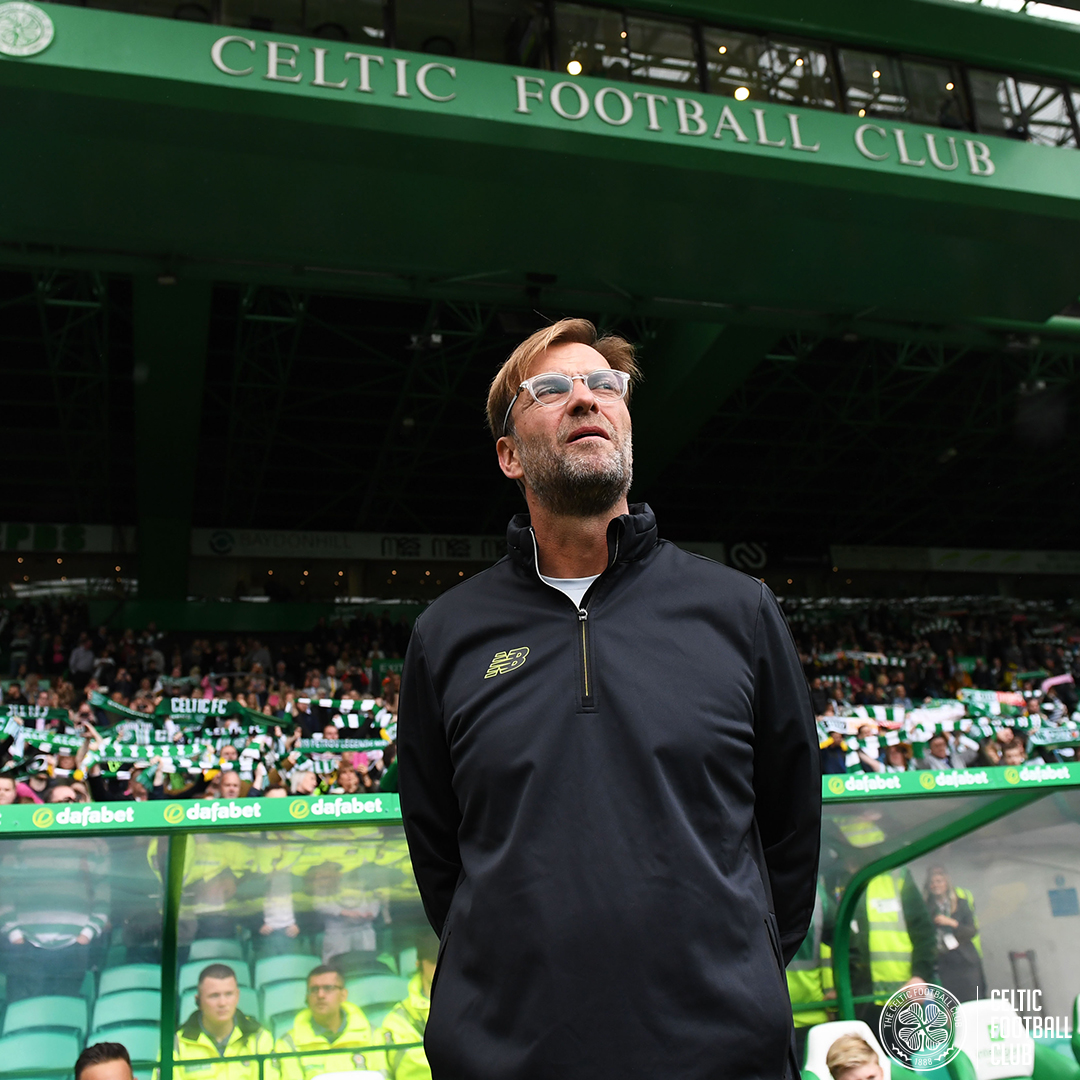 "Aye, it's brilliant tae be back here. Fond memories. Ma first two thousand rides wis in Leith."
Leigh Griffiths.
THE WALL – 7/10
Did The Wall see the ball? Well today's quiz question eclipsed every other non-sequitor in existence – how does a team who haven't had a shot on goal be credited at 1-1 in the scoreline? Made one save I can recount after that opener. And yet all we'll hear about is Hibs 'brave' performance. Jee-sus.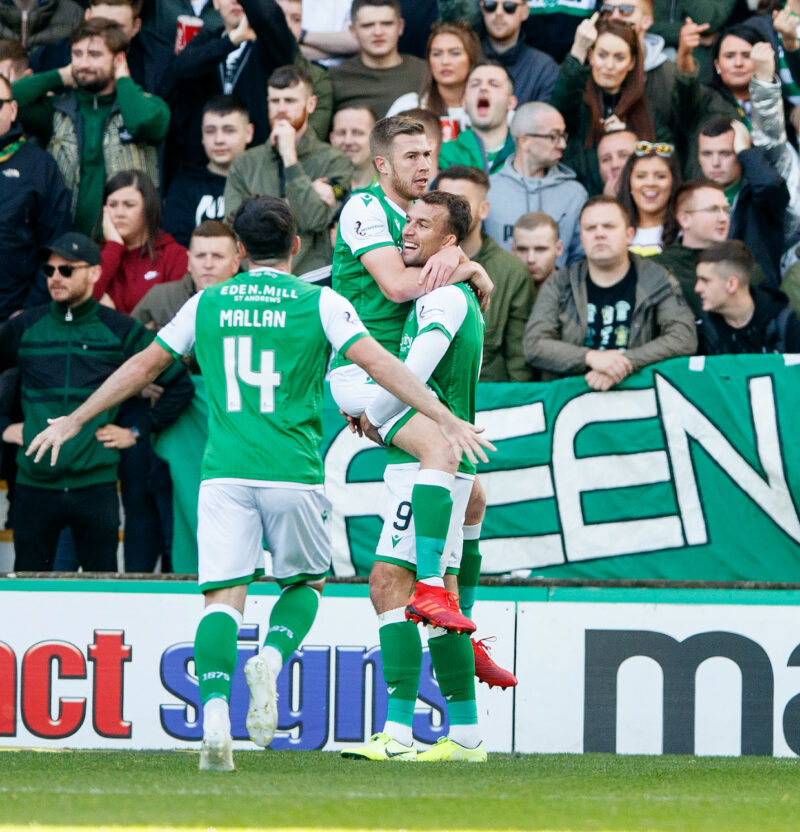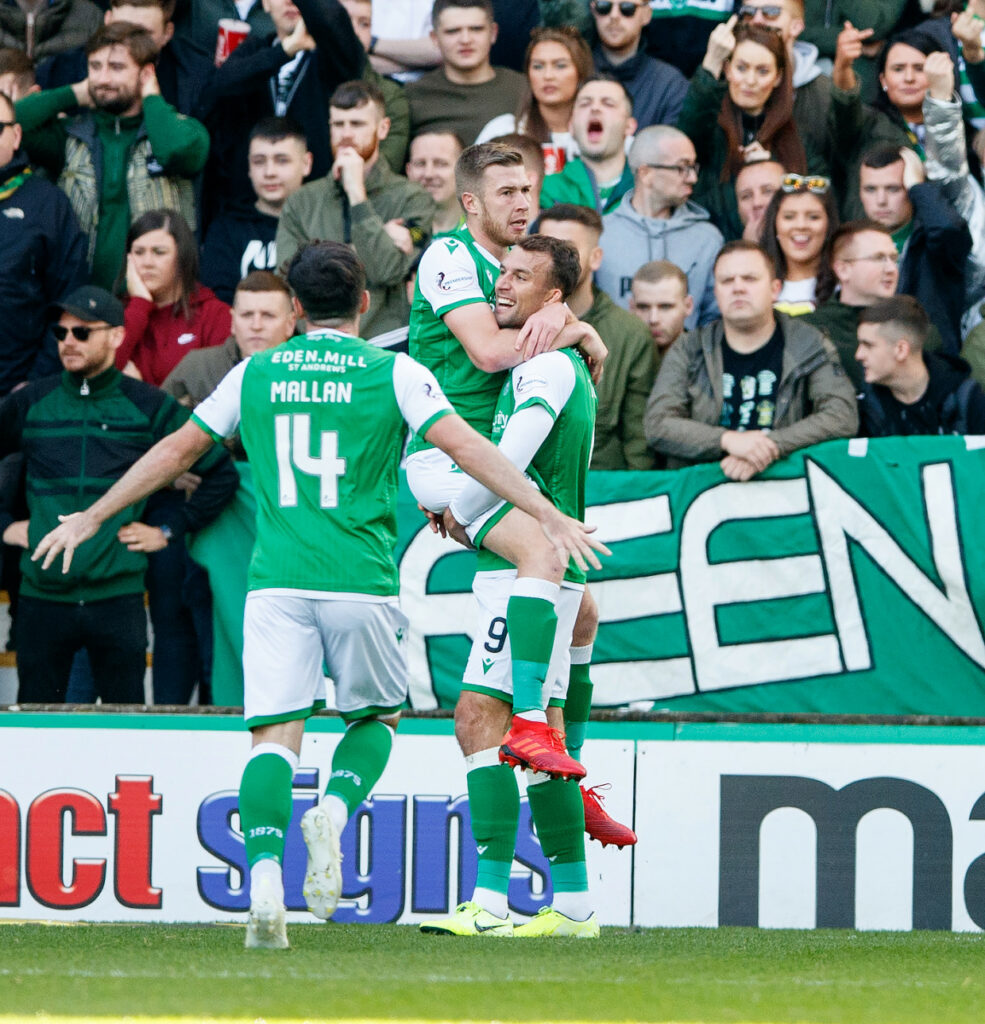 AJER – 6/10
Cursed by Loki. The Norse gods cast torment upon him, bedevilling his luck. Techno Viking got suckered by celestial mischief for an own goal then teased into folly when he dived in to warrant a yellow. Maintained his composure after that. However, didn't manage to influence the game enough.
JULLIEN CLARY – 7/10
Solid and uncompromising – looking a long way from his Celtic start. There's no more mincing from the converted NBA stopper. Took a sore one in search of a winner second-half. No complaints here about his commitment.
BAUER – 6.5/10
Gorgeous hair flowing in the sun, the Edinburger bufties were swooning in the stands. But our emerging gay icon can also launch a throw – sadly we never took proper advantage of that superpower, mostly standing about pointing, wondering, "Wow, look at how far shaver-bhoy can chuck it…"
A penalty when he got FECKING CHOPPED? Do you know the meaning of 'rhetorical'?
BOLIWOOD – 7.5/10
Izzy disguised as Sincy? Incredible bit of video game action first half as he ran straight off with the ball – like somebody was moving him around a game of FIFA as their controller's batteries ran out….
YET, when many of our expected match-winners were seeking shelter from the spotlight, there was the roving concoction of conundrum at it like a raging tHim, busting his gut to create something, anything to win the game. Positive balance of effort and contribution? CONFIRMED, big-style. Well done, son.
BROON – 8/10 MOTM
'It's the Morningside Manipulator,' his neighbours whisper from behind their lace curtains, terrified his very presence will lower their house prices. Easter Road – or 'the back garden', as he calls it – is as familiar to the Capitain as Paradise.
Shadow job first-half as Hibs pressed their best player, Allan, high up looking for vacated space. Broony kept his discipline. And he maintained that top-level attitude. For me, the MOTM purely because he was the gyre of perpetual turnover – despite the yellow, and the deployment of Allan, he managed to maintain our forward-focus as we searched for the winner.
Positional play was incredible – allowed Calmac to venture forward to support Corpus in high ball-retention.
Superb professional performance under pressure that deserved a win.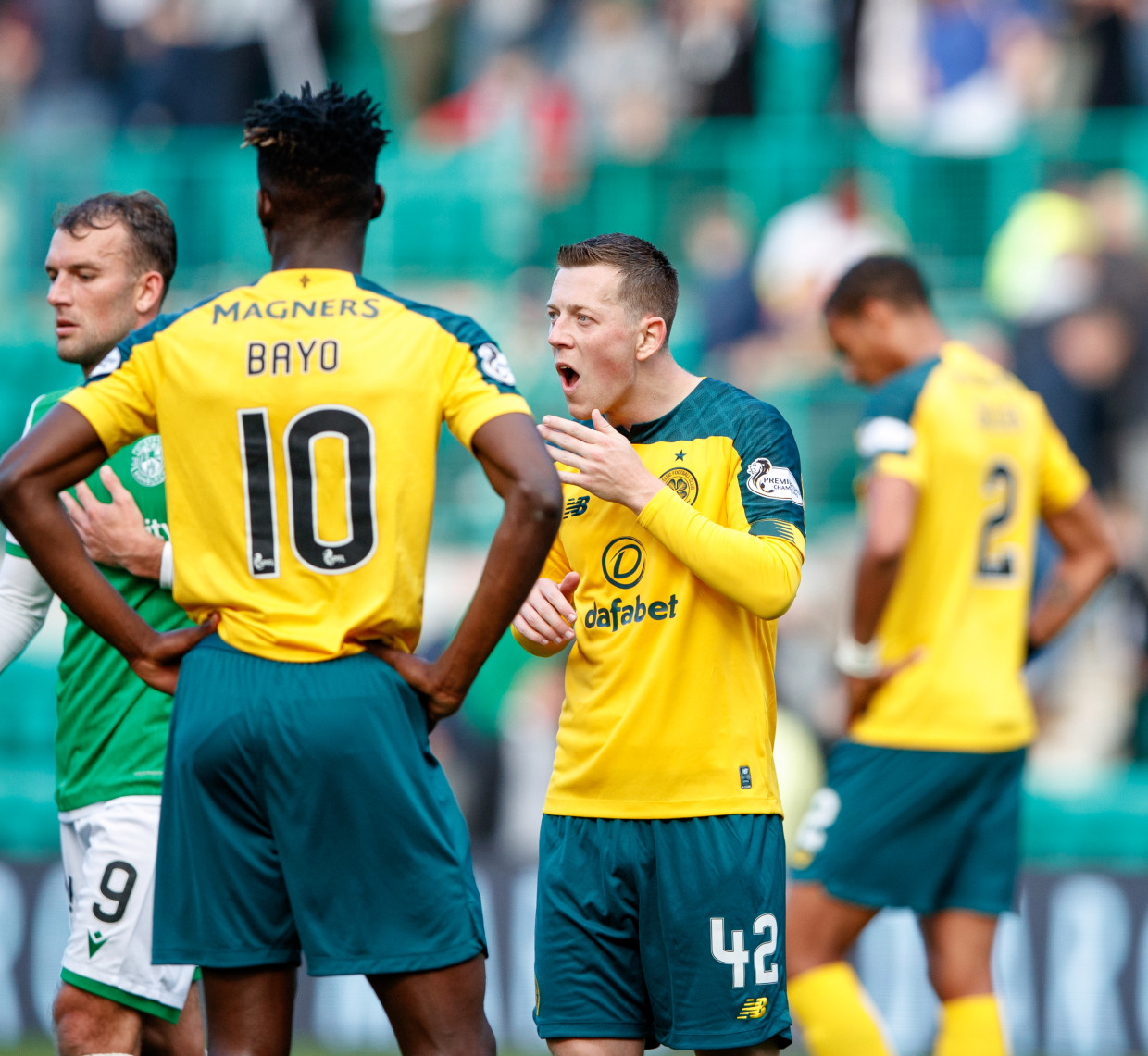 CALMAC – 7/10
Lively, on it. All the regular attributes to the fore but yesterday he added some darting, penetrating runs. Looking to get involved around their box suits his cultured boots. Almost fell into the general malady that affected our second-half efforts – missed a golden chance in their box from a genius corner early on; that summed up our day. It was buried any other Saturday.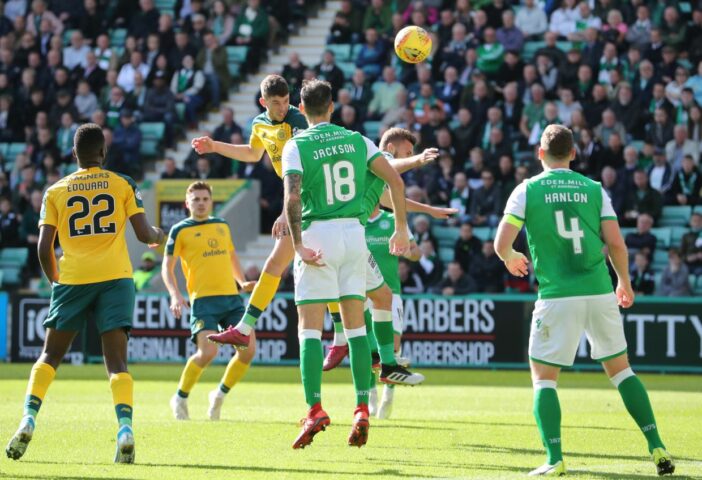 CORPUS – 7.5/10
A rare venture down towards the docks for our posh junior deity. He's usually paralysed with horror by the sign at the top of Leith Walk which reads 'No More Tea Shops Henceforth.' But with good psychological coaching he achieved a state of limber enough to see him through a ninety minutes of torrid events.
And off the scars of the Crown of Thorns did he plant the equaliser. Shooting boots were off today. He among others had chances to connect cleanly and kill the game but fluffed his big moment. Was involved in the big talking point of the match – the FIRST penalty appeal. Which was obviously never a pen… If you are a 'Going for 55er.'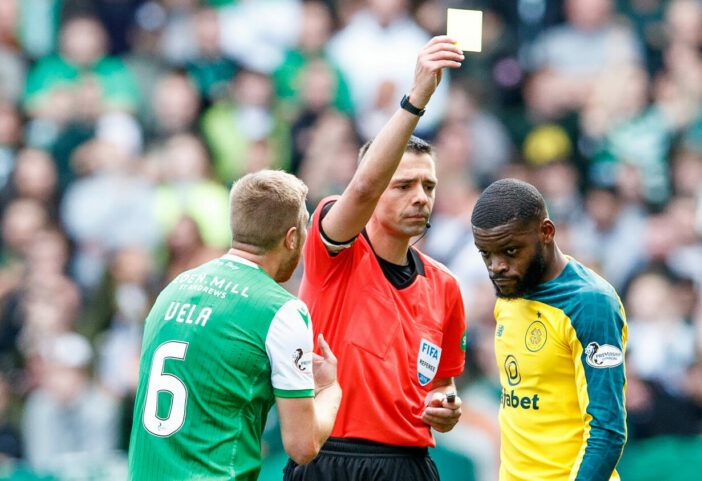 SAM JACKSON – 7/10
Some Muthu**ckas lookin' for a cap in the muthu**ckin' ass today! Damn impostor Jackson – that skinny white muthuf*cka lasted a half hour til this Muthu**cka put his muthu**ckin' head straight. Then some other mumblin' Muthu**cka gets in this Muthu**cka's face an' his sad ass got dragged away just in time before this Muthu**cka busted it up gooood…
When the ball was on the side of the righteous this Muthu**cka was on his game, feet like dancin' Jackson, involved like Action Jackson, all over the muthu**ckin' place. Yet somehow this Muthu**cka's muthu**ckin'-about translated to an early bath. Looked like the best damned Muthu**cka on the pitch, first 45.
A muthu**cka of a decision?
FORREST – 5/10
Ah, Jamesy – amazing moment of control first-half that prompted the call, "He's got nae idea what the feck's just happened," as he somehow kept a 60mph missile form Corpus aimed at an ugly Hibee in the stand from going out.
This was a game made to be won by his moments of flashing guile (ladies…) yet after the interval he was anonymous. A total no-show. Meh.
FRENCH EDDY – 6/10
Fantastic movement all first-half. Joined the impostors club for the second 45 and we lost him on the radar. Movement, touch, looked all-in as we awaited the cynical finishes. Yet it all faded, capped by a header glanced over that he should have buried. Then he was off after 70 minutes. While it was 1-1? Yer confirmed match-winner? Well…
SUBS:
HAYES – 6.5/10
Back to where he signed up and left the docks for France in 1914. Memories did not faze our intrepid time-traveller – he was in the thick of it, unlucky not to score, winning corners and driving the quest for three points.
SON OF A GUN – 6.5/10
Well, he's still looking a surprise player for the season. Big call and big ask to replace misfiring Eddy . Some great footwork and movement gave us hope we've got a future star. Such a shame he just failed to cap his promising cameo with a winner after some exciting play.
SINCY – 6/10
Back? Hopefully. Please God, Lennony is over his huff with one of the country's best players. Thrown in with hope for a sensational impact we barely gave him the service required. But he's not Morgan Freeman Jr., is he? No, he's Sincy – proven mercurial genius we MUST integrate more to hopefully dig out results in future days like these.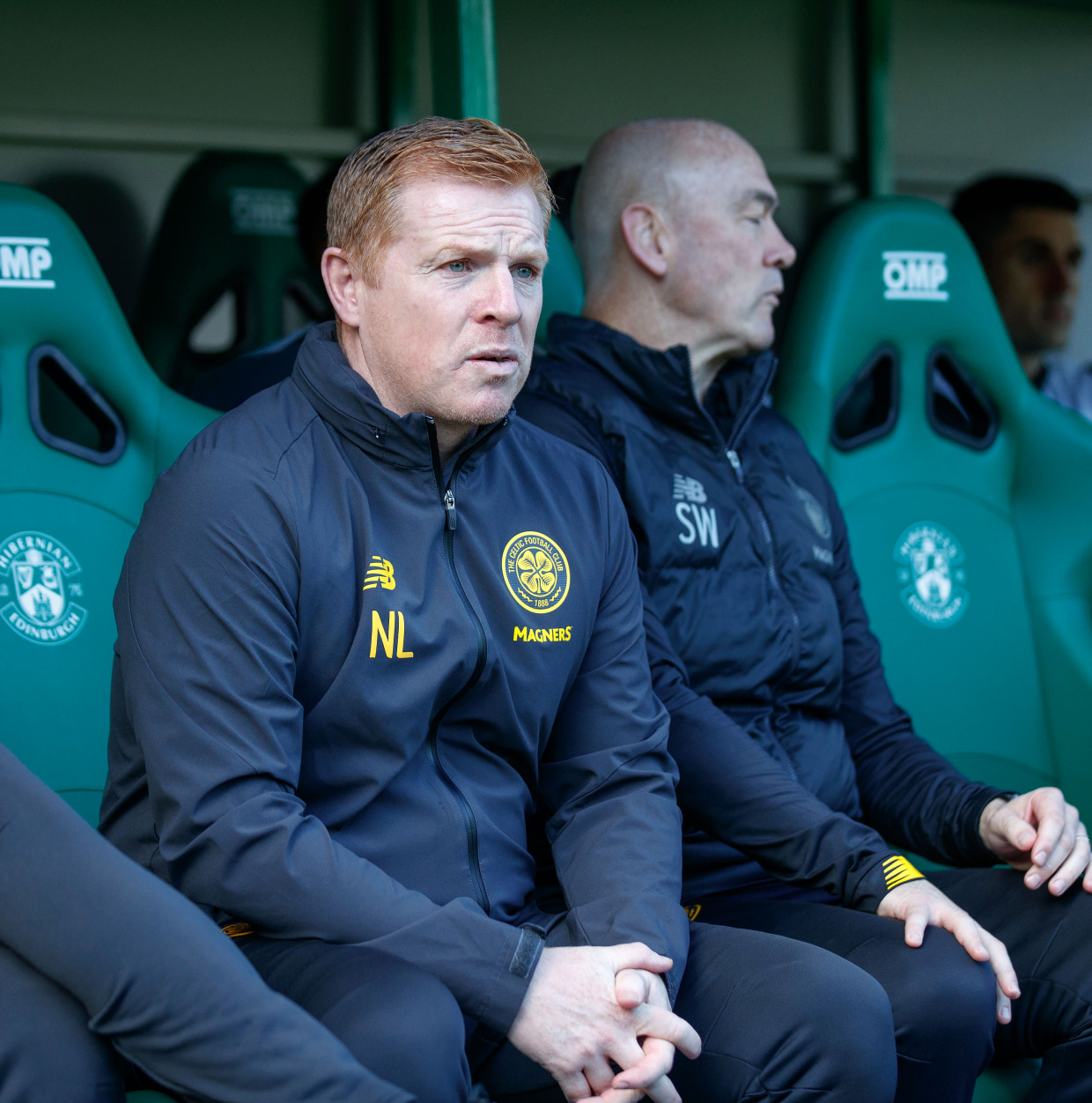 LENNONY – 6/10
After his February switch from Junkie Paradise to Football Paradise, return visits to Trainspottingland will always have an edge. So he made the calls. Many impetuous calls, so it appeared, breaking up the flow. And we got…
Well, we got frustrated. Main man off after 70 minutes. Muthu**cka off ten before that. Would have been far, far nicer to give that second-bottom side TWO main men to worry about and quality midfield reprising our first-half dominance. What were they going to offer us? They had two players of note: Allan and the centre fecking forward whose name I can't remember except that it sounds like a dodgy crypto-currency token. Anyway, answer: Feck. All.
The substitutions and formation-resistance were Rodgers-esque and smacked of fear and in the land of junkie love – far too much hopium. Dynamic first-half rhythm was lost, mysteriously.
Bottom line – end of September, great start. But let's stop fecking around with theory and favourites and projects and start honing the squad to a fine playing dynamic featuring quality footballers who know what is required and how to kill-off mediocre opponents like a Bengal tiger bloodily tearing the throat out of an amusingly unfortunate member of the British Raj who'd fallen off his hunting elephant.
A rare fail. Yet only one from seven. Sigh and move forward.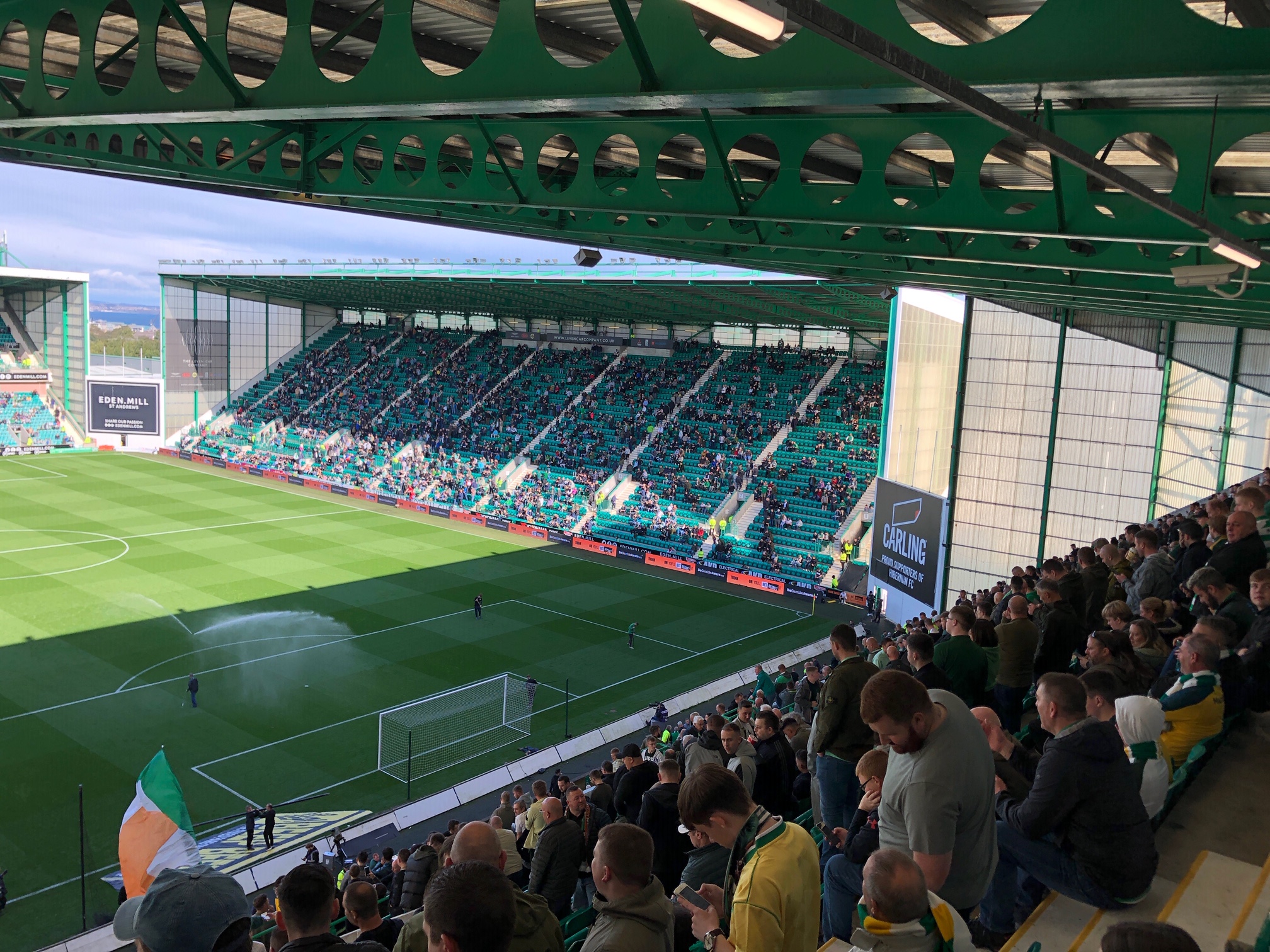 OVERALL – 6.5/10
Well, it's like this, Celtic players of epic season 2019-20: Nobody outside US likes you. Nobody outside US will fight your corner. If you're not putting sh*te like Hibs away through no fault of your own but poor luck, don't think for a minute the officials will help you out.
At the FIRST denied penalty EVERY SINGLE CELTIC PLAYER who was NOT on a yellow should have been in Clancy's face, pointing out his error. The fact we were NOT only made his call on the second claim easier to defy us.
We need to work on this – they blatantly flaunted the rules of football to favour Celtic's opponents – something many, many of us have postulated upon pre-season and are now witnessing come to pass.
So stop it. So stop it, Celtic. Wise up to the FACT they will defy your every legitimate move upon the pitch to aid their corrupt institutional bias. Call it out at every moment.
If we want NINE, this is the only method to succeed. Get down and dirty as they want, kill them in the pit of their own despair. Make no mistake – yesterday was a taster of mendacious things to come.
All above aside, they got lucky as a cat in a microwave during a power cut. We haven't won in the league at Easter Road since January 2014. A couple of Hibs seasons out the SPL aside, that's an abysmal record for Champions elect. Too many players stayed in the dressing room at HT. I expected us to romp home well clear second period.
The breaks didn't come. That OG set the tone. Yet, this Celtic side deserves more leeway. Yesterday was an unlucky day in every sense, but also a day from which we must learn a lot. If we do we get more streetwise, we win the day. If we don't, we suffer more 'Clancy moments' and we know how that plays out…
Clancy, you're probably reading this, because I know you like to browse the forums. Don't think for a moment any of the above absolves your mendacity. I am the Sandman. You are a James Hunt; I know, and you know. Eyes on you, motherf**ker. Play fair, or despair.
Go Away Now
Sandman. Out on the lash.
ALSO ON THE CELTIC STAR…
Post Match Reaction – 'Bad day, still top, we move on', 'Blame the poor refereeing, two stonewall penalties'…see HERE.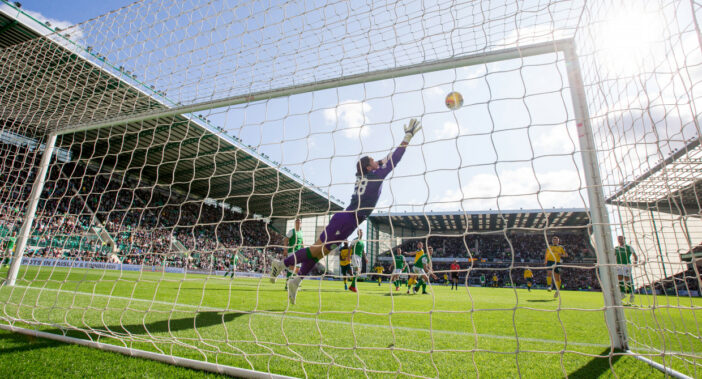 'Title Winners make their own luck,' David Potter…see HERE.
Hibs 1 Celtic 1 – Bhoys Pay the Penalty for Clancy's Honest Mistakes…see HERE.