Continued… From the other bit. Part 1, yeah?
Sandman's Definitive Ratings – Celtic v Kilthemwithfire, Part 1
Okay, that's you caught up so here's Part 2…
JAMESY – 5/10
Alright wee man? No doubt will bump into you floating about Prestwick in the off-season but it looked today like you beat me to it. An absent afternoon for the Flying Flasher, barged his way up cul-de-sacs and ran headless-horseman fashion into trouble.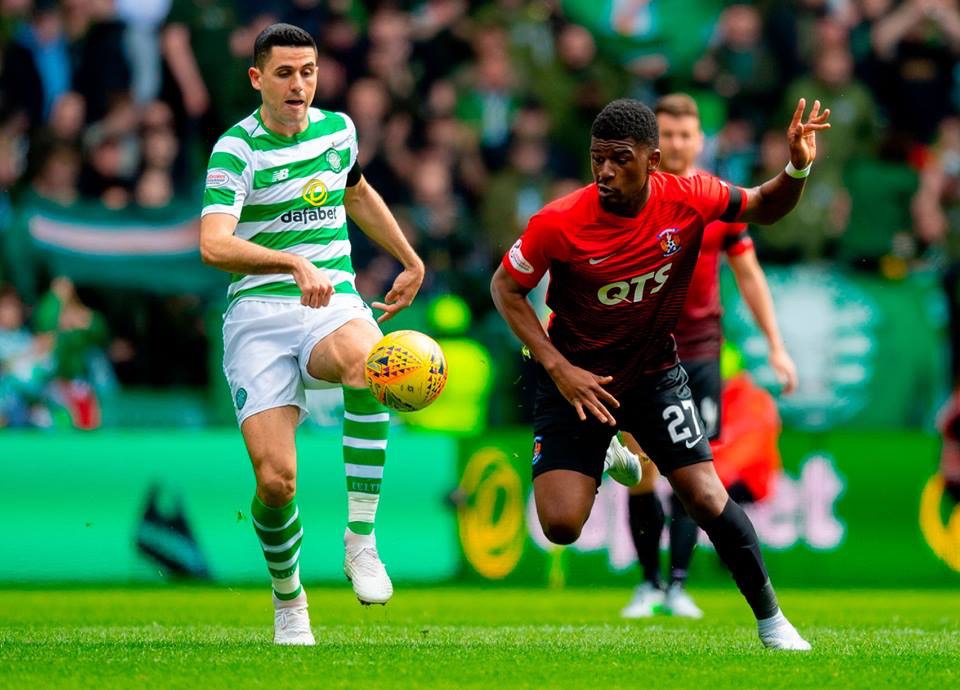 ROGIC – 7/10
Tie me kangaroo doon. He's about 10% off being the devastating  be-dazzler we love almost as much as Jenny Agutter skinny dipping in Walkabout.
But he's not quite hitting that sort of startling sunkissed-muff eye-opening performance yet. Just about got there today with some guileful footwork but the openings he created were defaulted by mis-timed finishes or wasted by team-mates – superb sleight-of-hand as desperation grew to set up a bemused Eddy to waste the chance when everybody and his dug – wee Elvis the wire-haired Scottish Terrier barked that it was a 'fecking certainty' – thought Big T was going to stroke it past the keeper himself.
I have a feeling the smouldering-eyed Koala-hunter is going to hit peak form at Pittodrie and Mordor; that's so exciting a thought that you'll probably get the whiff of wee off these words.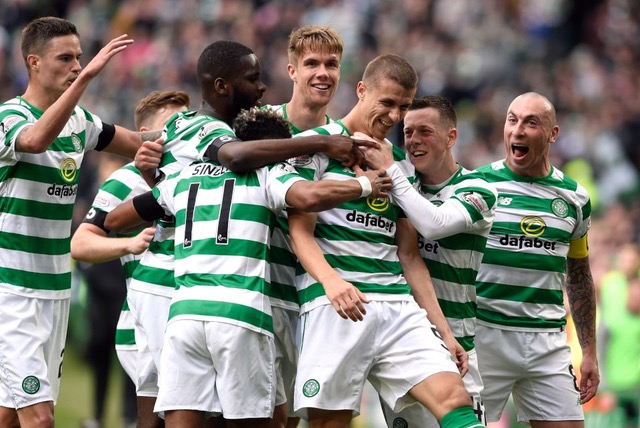 FRENCH EDDY – 7.5/10
Mais pourquoi? Eddy displayed some wonderful French existentialist expressions as his efforts faded like a Marcel Marceau mime of 'solvency' at an Ibrox half-time show.
Despite several moments, none provided the glory he's come to expect.
Mais pourquoi?
Because that's just how them dice roll, Eddy. He's still NOT a lone striker but he's doing superbly well in that role, even if playing with his back to the opposition goal is stifling his effectiveness by approximately 37% (stat from Sandman Laboratory of Abstract Sport Science Picking Numbers Out Of the Ether Department).
As witnessed when he got turned and ran at them, causing chaos. Eddy is an old-fashioned inside-forward, best deployed with the ball at his feet just inside the opposition half and slaloming at them.
He requires a strike partner to efficiently utilise his top-class ability. We sold the intended one at the beginning of the season. We need to find another and work on a front duo. Sacrifice a wide man if necessary and let the full-back have that side to use.
SUBS:
HAYES – 6/10
Sent over the top as a time-killing exercise, Johnny applied himself with his usual war-torn verve, gave away a stupid free-kick but didn't flinch when faced with lung-busting runs to cover or carry the ball to safety. 'Behind the lines', as the other players tell him.
SAM JACKSON – 6/10
Looked a bit more like his Muthufeckin' self – a sharp few touches and turns reminded us of the muthufecka from last September that ran the  Zombies ragged. Could this be another muthufecka on his way back?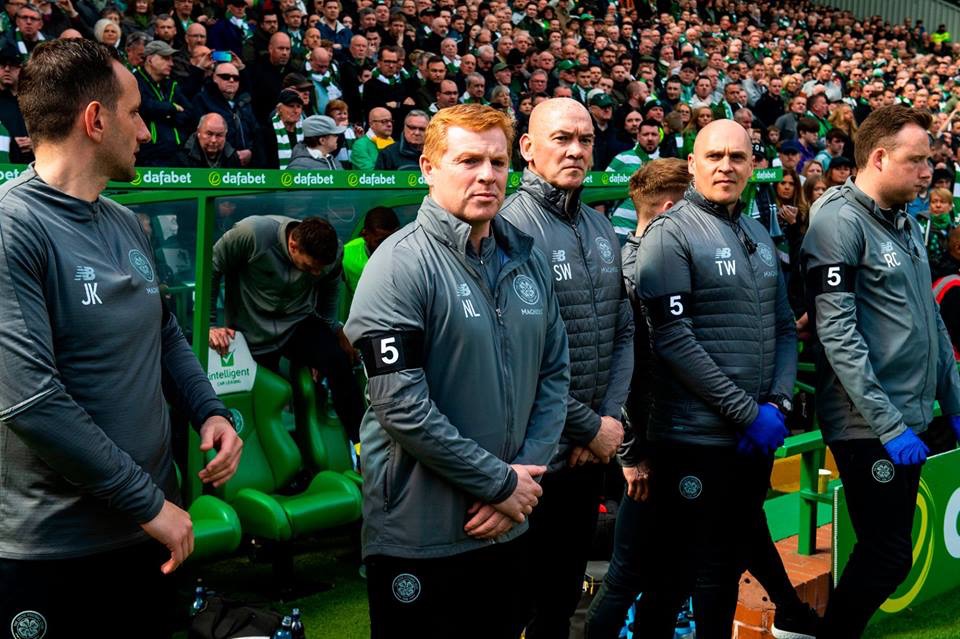 MANAGER:
LENNY – 8.5/10
He's nearly gotten them over the line. He set up well, he played the players we would expect to be required in the summer. He asked them to be more direct, to mix up the play; they did so.
He can do NOTHING about the final product, the final ball, the strike – that's down to the players' sharpness and wits. He threw the centre-halves forward (please note that Rodgers did NOT do this with tactical adherence) and let them decide at their own volition to stick or twist. Big Jozo twisted and got the second (or third) ball from an initial set-piece. We'll start to score more goals from corners under Lennon.
Now we're one point and one cup win from an unprecedented treble treble. This WILL be Neil Lennon's treble. Rodgers had sapped the verve from Celtic, Neil Lennon brought back the will to power.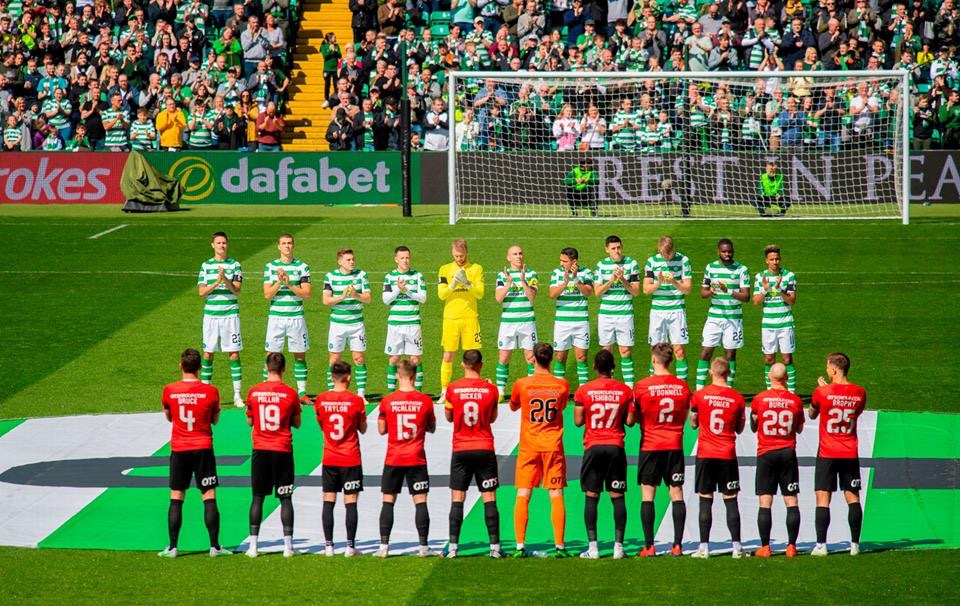 OVERALL – 8/10
What about those Killie bar-stewards? How dare they turn up and attempt to upset the Celtic on such an emotional day. Would Cesar have had it any other way? A battling win against a very useful team. They surprised us all with their attacking intent – Steve Clarke must rue his near-perfect tactical counter to Celtic's guile: plenty of pace to trouble us on the break and a bunch of hooligan defenders with hunger for blood sacrifices.
We saw why Killie have been fighting around the top four all season and we also saw why WE are going to be Champions – even our technicians have a bit of the cage-fighter mentality about them; relentless refusal to accept anything less than a win. We misfired against Aberdeen and Livingston. Yesterday we delivered.
Title run-ins are never a breeze – check back over the years. Champions dig it out when the going gets tough. Thankfully, despite the most unusual circumstances brought about by the egotistical greed of Judas II, Lennon kept the champions on track when the wheels were falling off.
This title will be sweet. There has never been a time through the eight where the stars were aligned so dramatically to facilitate our failure. One more point will banish the curse of Rodgers.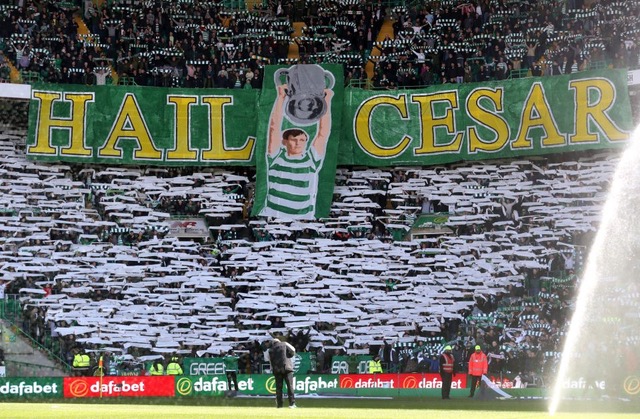 GREEN BRIGADE – 10/10
A fitting tribute, a heartfelt display, a powerful emotive remembrance of a Celtic Ghod.
LEGENDS: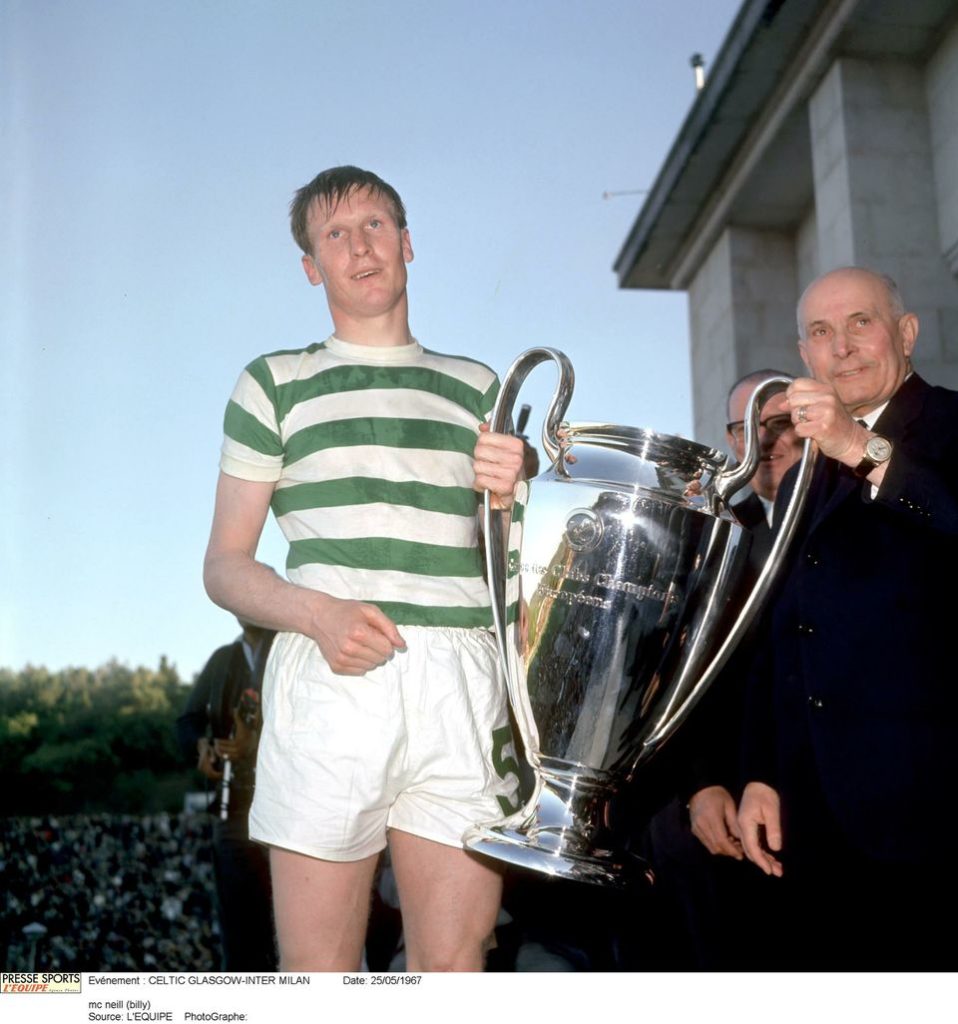 McNEIL 10/10
His defining moment came not in the magical memory of the silver chalice of champions held aloft, but in the eighth minute of the game back in May 1967, those seconds after Mazzola had stroked in the Inter penalty.
There and then, the Great Captain had his choice – resignation of an insurmountable deficit against the unbeatable giants of Europe and the patent holders of Catenaccio; a damage limitation exercise, keeping his team's heads together, getting them through…
Or, offering something beyond what seemed inevitable. Offering not hope or encouragement but demanding the impossible – reminding his men they were not here to be another footnote in Internazionale's domination of the game, but had fought their way to Lisbon on merit, and their destiny was to break the stranglehold of
football's cosa nostra.
He proclaimed his demands In The Heat of Lisbon, and his Lions triumphed. You know the history. His history.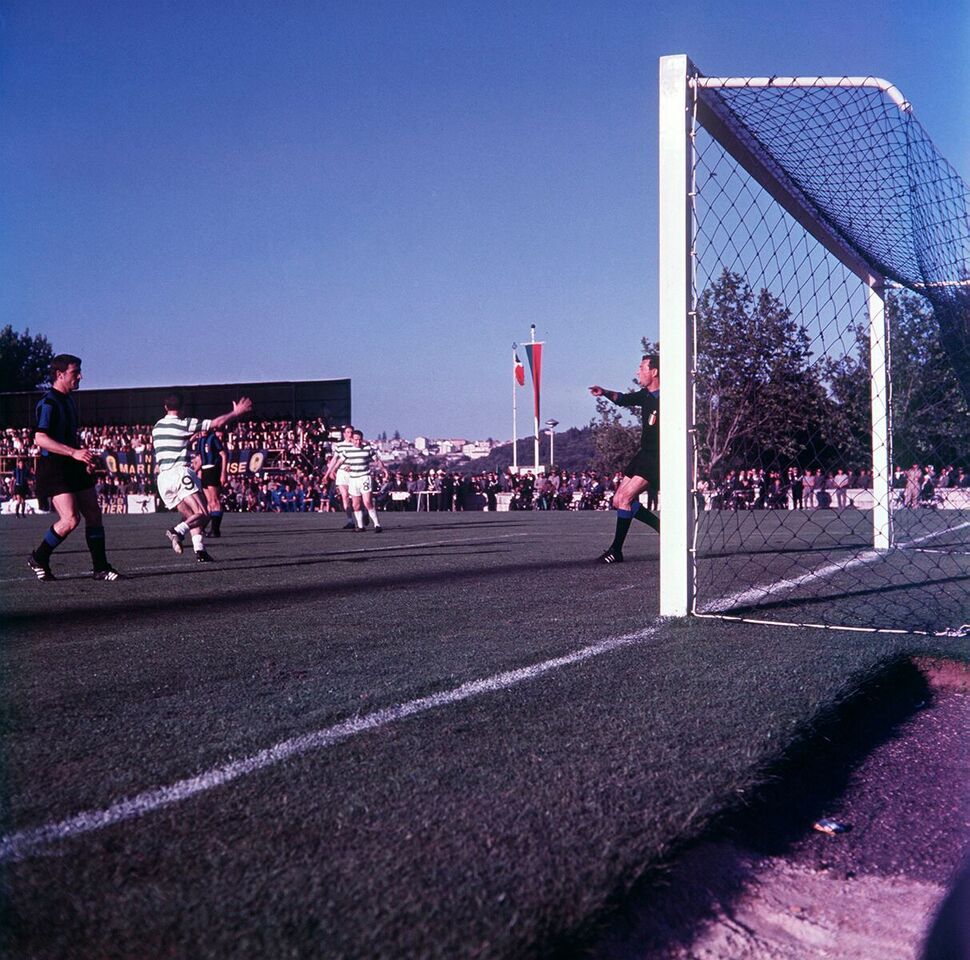 In that moment of the lift, as that gleaming big cup was raised above the head of a tired young man wearing the green and white Hoops, the Great Captain became the Great Cesar.
Forever revered by those who loved him, those who knew him, those who supported him, and those – us! – who are forever Celtic.
Forever and beyond will he be held in our hearts, in our awe and affections. His name will ring from the terraces and stands long after we are gone. There was only one King Billy and that was McNeil. Rest In Peace.
Hail, Hail, the Great Cesar.
Sandman.