SANDMAN'S DEFINITIVE RATINGS:
N'er a town surpasses for honest men and bonnie lasses…
Naw, it's Ayr I'm talkin' aboot. No' Killie – it's a hole…"
Rabbie Burns.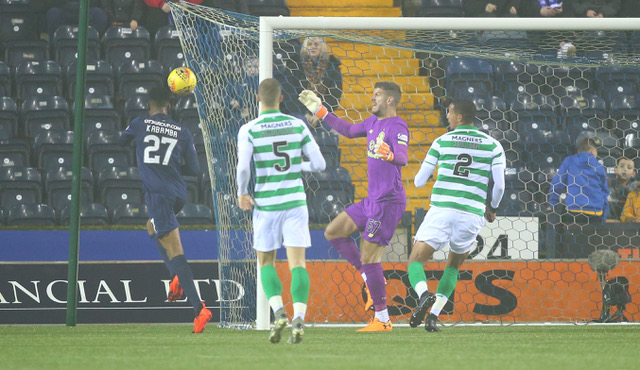 THE WALL – 7.5/10
Welcome to friction-burn mecca, keeper of the onion bag. Would have been hoping for a quiet night lest his knees, thighs and quite possibly, arse, would have resembled a teenager's first Club Med sun exposure.
Quiet first half but tuned in with his feet – nothing was going to stick around, everything got the order of the boot. Great save late on, no chance with the freaky goal from the freaks.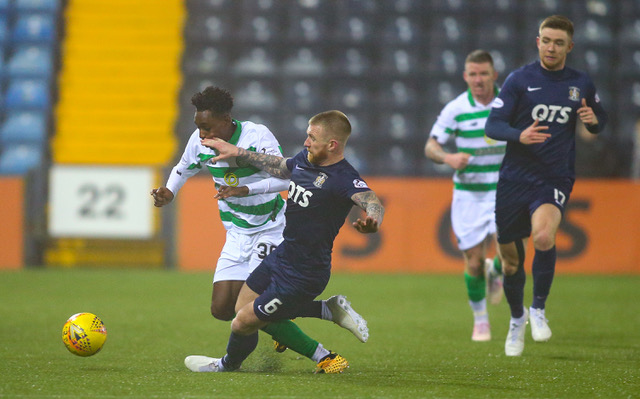 PINGPONG – 8/10
Being the same size as a lego minifigure, the plastic surface was a dream for him. The holes in the bottom of his boots fit perfectly with the studs on the base – sorry, pitch. And what an example of verve he was – superb spin and run to set up the opener. Maintained his scintillating wing-back play, opening them up and forcing their left side into damage mode which kept Brophy quiet.
However… Wiped out the game and possibly the season by a flaming animal on day release, the Beast of Belmarsh or something of that ilk, a walking example of what will be expected of all our opponents this run-in. Let's hope Pingpong recovers at speed, that Broon has the ogre's card well marked, and that the Belmarsh shower-fiend is feeling frisky.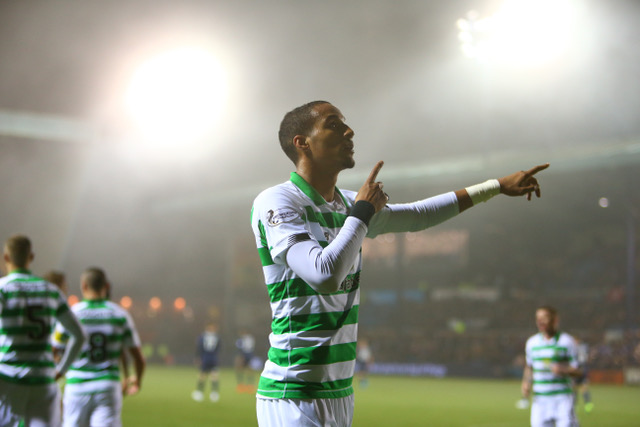 JULLIEN CLARY – 8/10 MOTM
So his tour of rancid Scottish backwoods continues down in the Ayrshire gloaming. This killing-ground of previous title hopes might have been a sour proposition for any newcoming sophisticat, but not this Gallic troupador – he was prompt and alert, dismissing the Thistle abberation favour of some fine leadership from the rear.
He also won just about everything required, throwing in some crucial blocks; a performance not to be underestimated given that dire playing surface and our previous Livi nightmare on same. Iced the croissant with that run and header to seal the win – important moment in the title.
AJER – 7/10
If anyone's used to the broken-lego environs of 'Rugby Park' – oh, the irony – it's young Ironside. The vikings landed in Largs, just some 20 miles from Killie, but stayed away for aesthetic reasons. You could see our warrior was confident in these surroundings, roving forward, making his passes out from the back count. Another solid game when required at in crucial away fixture.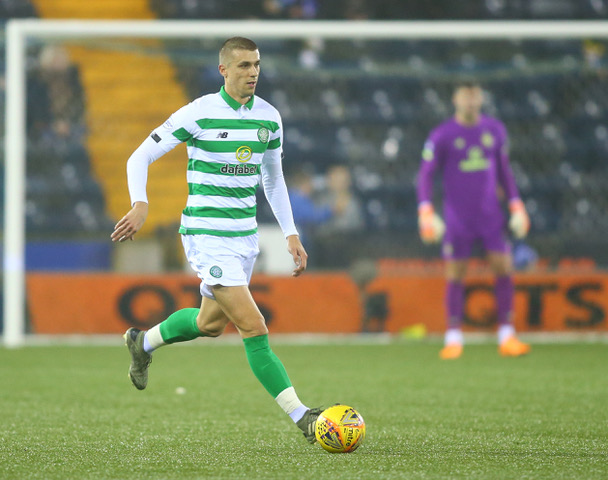 JOZO – 6.5/10
Jozo of the dodgy knee? On the sticklebrick surface? Cunning new boot design prototype has real-grass insoles to trick Jozo's psyche. And it was his heid doing the early talking – produced a great save to stop him netting the first. Then on, with heart in mouth, we watched to see if he could cope with second-half pressure and his least favourite pitch.
Aside from a couple of Bambi moments he came through well, even throwing in a 'jailhouse slap' to sedate a tricky winger; damn shame he didn't have more time to apply 'Gulag Vengeance Breathing Moratorium' in the name of Pingpong.
BROON – 7.5/10
Back where he won the league. Back where the locals adore him…Back picking off the scraps and providing the platform. Another display of experienced control from the skipper. Amazingly not booked, though with five more minutes around the Beast of Belmarsh I suspect he might have given Don Robertson opportunity to live out his recurring work-fantasy.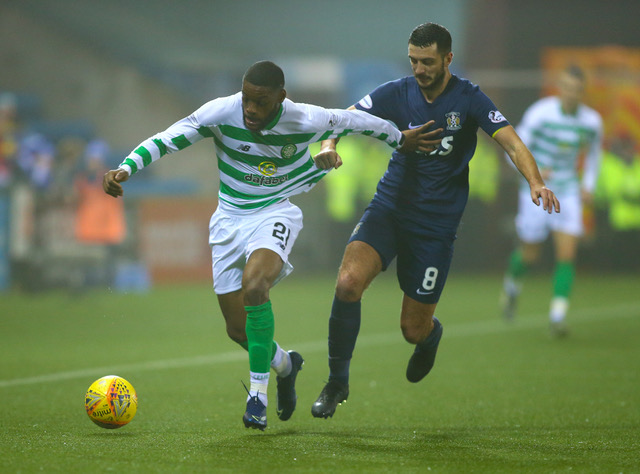 SAM JACKSON – 7/10
Daym, git me outta here. A muthu****a rocks up at the home of tricky muthu****as on a chill winter night and has to skate about on a muthu****in melted shower cap. Yet this muthu****a grew into a game of the type we've often seen him disappear from – like Broon this was all about muthu****in' control, muthu****as.
And DAYM if he didn't exert some righteous sweeping play upon those heathens – maybe even should and could have muthu****in' scored a couple of beauties, baby. But it was all about gettin' the points; muthu****in-A!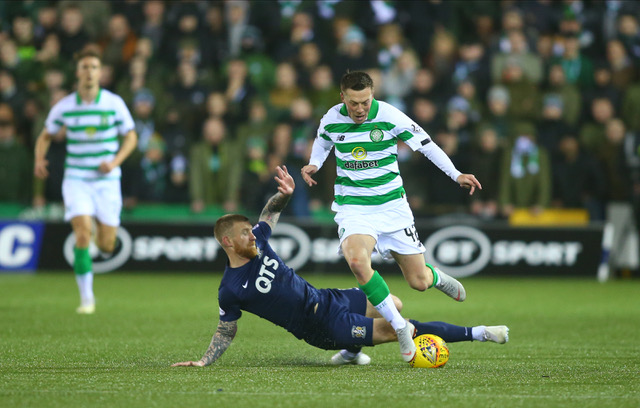 CALMAC – 6.5/10
Was this going to be perfect for him? – protected by a Muthu****a and a savage captain, would there be time and space for Podgy Pirlo to pick 'em apart?
Nope. As Killie invited members of the crowd to come help pack the midfield, it took time for Calmac to prise them apart. He had to drop deeper to get a foothold but once he did, some artistry helped etch the beginnings of a vital win.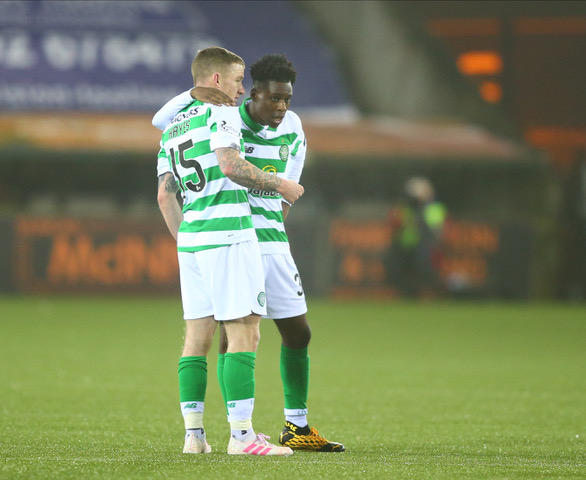 HAYES – 7/10
So the park resembles an Airfix model of the first day of Somme and we throw in our toy soldier to provide the covering fire for a twin strike force. Or crosses, as those in the soccer business call them.
Yet despite his wing-play, he was most useful in tidying up the left while Pingpong showed Jamesy how it's done down the right.
You can always rely on trans-temporal Ibrox Skelper Johny, and here we were again with many puzzling over his selection. And here we are again, like Hampden, like the Hut, with Hayes a notable part of a welcome triumph.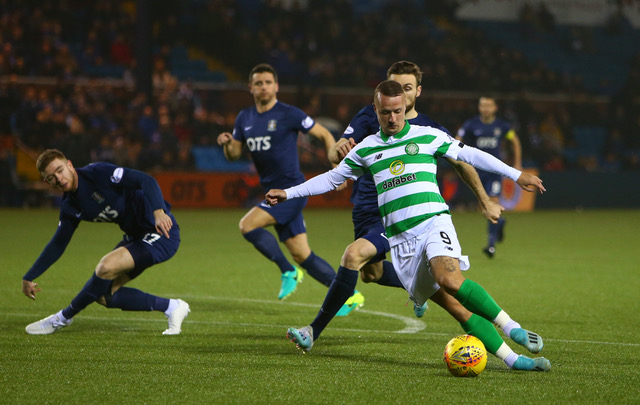 GRIFF – 6.5/10
Unhappy with the quality of 'Shereen Nanjiani' in Killie, Griff had a huffy demeanour about him from the start. Snapped in a free-kick well saved, then barrelled around their packed lines trying to create something for himself and Eddy.
When the game opened up more after the break the sparks began to fly off Sparky – linking well, finding space, got his reward with an assist to Alex Bruce's regular Celtic strike, a flick off his boot as opposed to a right-bollock deflection for Broon's winner last year. Thanks, Steve's boy.
Leigh Griffiths BRUTALLY defaces Kilmarnock fans book pic.twitter.com/dKMVD2u1g8

— Liam (@liamcsc) January 23, 2020
Griff's night was cut short as he remonstrated with the Killie crowd and seemed to be involved in a vicious bandage-throwing altercation with a Santa impersonator in the home section of their main stand. Read 'pederast' for that one…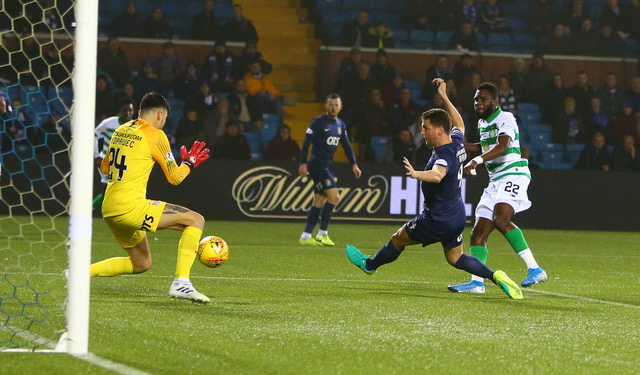 FRENCH EDDY – 7.5/10
Ah, l'assassin. Missed an open goal then scored a goal with sheer class tattooed on its backside. His turn and finish the reason why we'll have to sell him this summer, BUT…Not until he's lit up our hearts some more – as always, there were more chances, due to his mercurial movement it must be said. And one day they'll all bulge the net in one searing 90 minutes. Will this idea of a strike partner make for even more Eddy goals? Probably. Fantastic.
SUBS:
SON OF A GUN – N/A
Go on and batter someone, son. But he never got a kick. Of anything.
BAUER – N/A
Thrown on for the unfortunate Pingpong, amused us by infuriating the locals with his shimmering locks. Responded to their cries of 'Witch!' by horsing the ball into the stand at them. Booked for it by Don Robertson, triggering his second orgasm.
MIKEY J – 6/10
Mikey J fitted in well, given Killie is barely out the Eighties – scintillating run and shot almost had him on the scoresheet.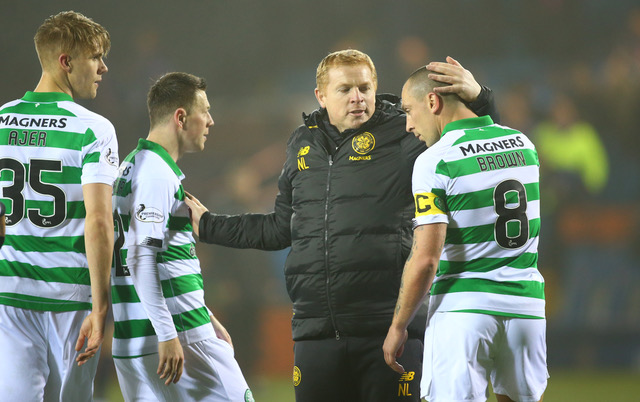 LENNONY – 8/10
A selection to get the hens clucking but a smart one nonetheless. We've gone there and tried smooth, attempted swashbuckling, looked for some silk, ultimately blundered or scraped through. Utterly vexing. An existential quandary. So here's a thought that struck Lennony as he perused volumes of Jungian philosophy in search of inspiration – let's batter the hell out of them.
And we did, sort of; went for the jugular with twin strikers, pounded them for the first half hour, should have had it done and dusted.
Therefore, his tactical approach was right – bar an uneasy ten minutes second spell – and his selections vindicated. The most satisfying three points he's won in a while, I suspect. Since the last decade, I'll bet…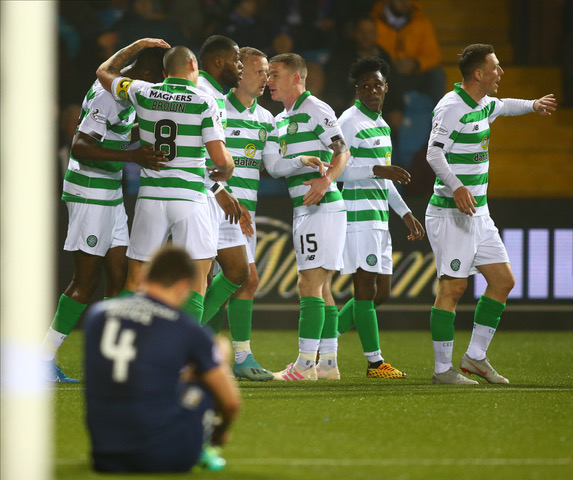 OVERALL – 8.5/10
Kilmarnock in the early 90s boasted two of Scotland's finest attractions – Tommy Burns and the finest nightclub in the country. Sadly, three decades hence there's no sizzling flame-haired midfield maestro or The Prodigy gilding the music scene.
Now a trip to Killie holds interest only with earthy porn-peddling poet Rabbie Burns' dubious-masonic-heritage and the fascinatingly grim local wimmen who look like they just got home from chasing Tam O'Shanter over a brig…
So remnants of glamour and quality in a once-vibrant town only surface to memory upon the visit of the Hoops. And we do not have too happy a history there when it comes to crucial winter games in tight championships. Cough, 'Mowbray', Cough…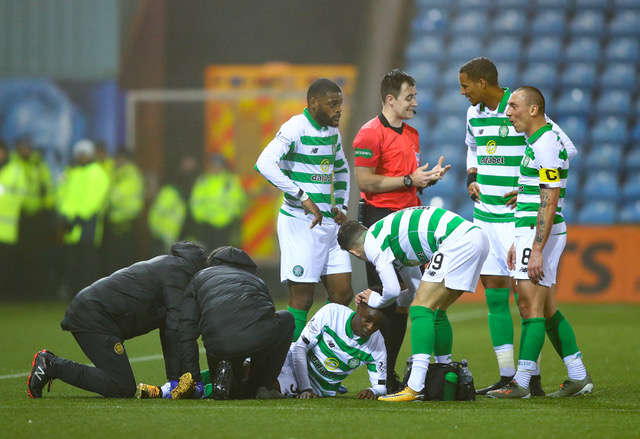 Trepidation, then, as this one loomed right after the break. And didn't those Bhoys do well? A solid and thorough performance in the face of solid and thoroughly ugly and brutal opponents. One kid sacrificed for the cause is one too many – that's the level of animal who will come to make a name for himself every game here in.
I look forward to the arrival of Han Soro to dish out the law – make no mistake, he's coming to aid Broon and fill-in some pseudo-Bear wannabe title-party-poppers. We need him.
On that pitch three points is Championship winning material. Tonight, you'd have stood more chance picking lottery numbers than forecasting Lennony's eventual selection; yet they clicked well and if not the jackpot, certainly scooped a big prize. Now we have to maintain it, shuffle the pack, get into the winning groove that wins titles. Another one down, another step closer to the NINE.
Next!
Sandman. For 'a that.