SANDMAN'S DEFINITIVE RATINGS – CELTIC @ GODZILLA CL Qualifier 2nd round 2nd leg
"I was dreamin' when I wrote this, forgive me if it goes astray
But when I woke up this mornin', could've sworn it was judgment day."
Dave King
"Tonight we're gonna party like it's nineteen ninety-nine. In a row."
Celtic support
GORDON – 7/10
The Cat! Fresh from the creepy live-action cgi-weirdness movie shoot of 'Cats' he was back on a CL mission. Celtic Keeper can often be a wonderful spectator sport, comfortably top 3 with Victorias Secret lingerie models all-in mud wrestling and the equally stimulating past-time of watching the Ibrox Mob go bust. Again. But tonight, Big C got busy in the latter stages. Though he remained relatively untroubled and never looked anything less than in charge.
RALSTON – 6/10
So in comes Tony The Tiger trying to be grrrrreat in the right-back spot. Much-maligned it seems – even though he hasn't been playing competitively in earnest (work that one out), he takes on the mantle of despised right back from a legendary Swede. Looked anxious but settled into a solid game. Another yet to undergo his rite of passage.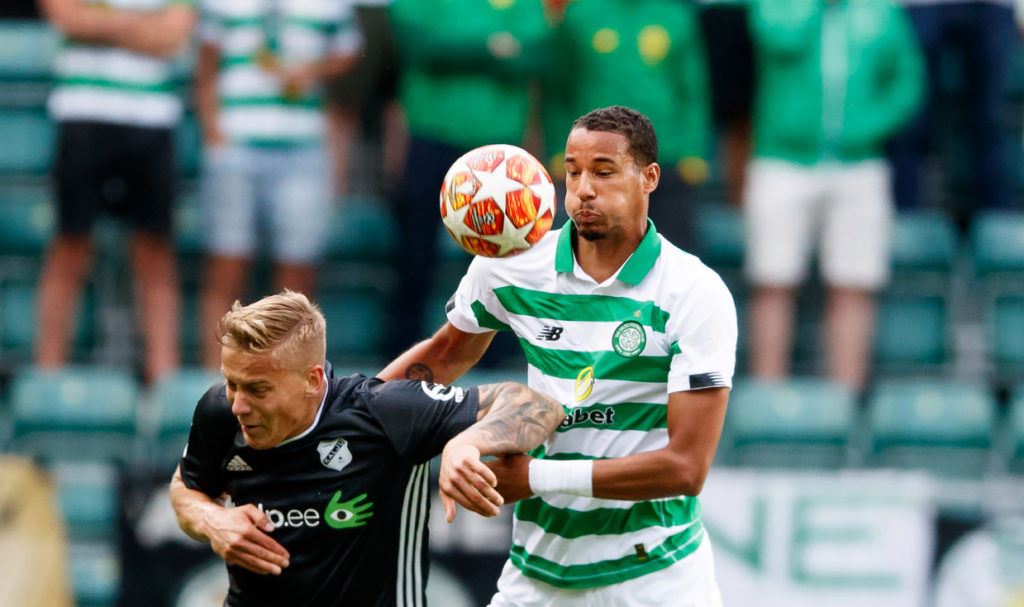 JULLIEN CLARY – 6/10
Almost impossible to judge the big NBA star on this – no hustle, room to manouvre. A bit casual with some passes, looked a danger at set pieces for us. Good to see, though, that he's dropped the camp comedy and fetish gear in favour of the Hoops. However, rumour has it his wee dug Fanny still travels with him in his boot bag.
JOZO – 6/10
File with above. No real test, dished out a few punishment blocks and strolled it. An enjoyable sentimental evening for him, closer than ever to the Siberian gulags where he holidayed as a child.
BOLIWOOD – 7/10
Composed of Sincy's heid-wedge and Izzy's compass, this roving Belgian mouthful certainly puts himself about. Plenty of energy and willingness to support attacks, his true initiation will come against more formidable opponents.
BITTON – 7/10
Lovely footballer, bit of a hard case if you rile him, picks a pass and opens defence into attack quicker than any defender/defensive midfielder we've had in recent memory. Should play a big part in the season ahead.
BROONY – 8/10
Romper stomper-ed his way around like a boss. Imperious and relentless – exemplified by his last-man intervention in the closing minutes to deny them a consolation. At some point he'll need a rest but I suspect Broony and Lennony both know he's a specimen that requires constant involvement to keep physically engaged and sharp. He'll kick every ball until the Ibrox mob  have been savaged on September 1st.
MORGAN FREEMAN JR. – 6.5/10
Still not showing the finesse of his father, who can deliver a better line than his bhoy can a final ball. But, he does electrify when he gets turned and runs at defenders. Looked better moving into a more central zone late second half.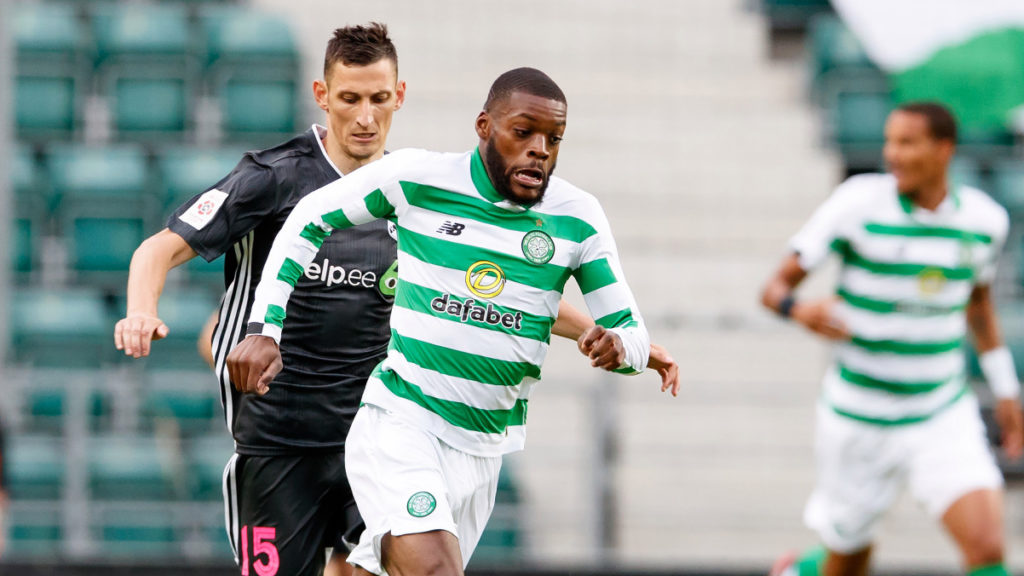 SAM MUTHUF*CKIN' JACKSON – 8.5/10 ManOfTheMuthu***kinMatch
Dang! Now, that's a Muthuf***a! Thrown in centrally, more or less the No10 role, M*******a applied himself like a M*******a should. Turned on a m*******n sixpence to hitman-combo with little retro m*******n Mikey J and set up the opening goal. M*******a ran his m*******n mouth off but in hindsight – always 20/20, m*******s – he said no lies; he only played the m********a with his m*******in itch to walk the earth beyond m*******in Paradise. But tonight this reinvigorated M********a again played the m********n way of the righteous m*******a and spun, prompted and exploited the m********n space all over the midfield. A m********in exhibition of class-A mu-thu-f******. Muthu-f***a!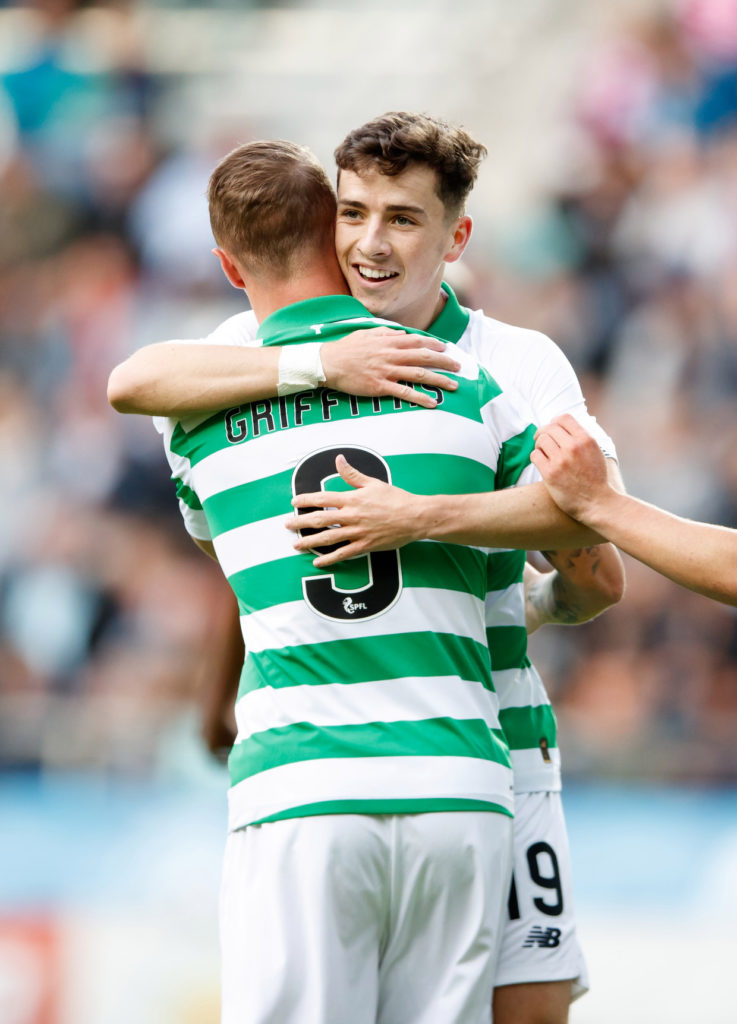 MIKEY J – 8/10
The lovechild of Marc Almond and Cyndi Lauper, Celtic's homage to the 1980s was a lively and skilful
package. Growing in confidence – he now knows the chords to every Depeche Mode hit – his link-play and attacking threat were often rabble-rousing. Set up the early goal, never stopped jinking around their lines. Should have planted a volley in before half-time. Great shift.
GRIFF – 6/10
Sun cream packed. Budgie-smuggling dayglo trunks on. Top Gun shades and a big sombrero. Then somebody points out to Griff the difference between Estonia and Estapona. Crestfallen, he pulled himself together to do them damage – scorer of The Goal That Wisnae Mine, and recipient of a nasty – Achilles? – tap which had a lingering effect; so quiet in the second half I thought he'd sneaked off looking for a beach. Embdy want tae buy an unused lilo?
SUBS: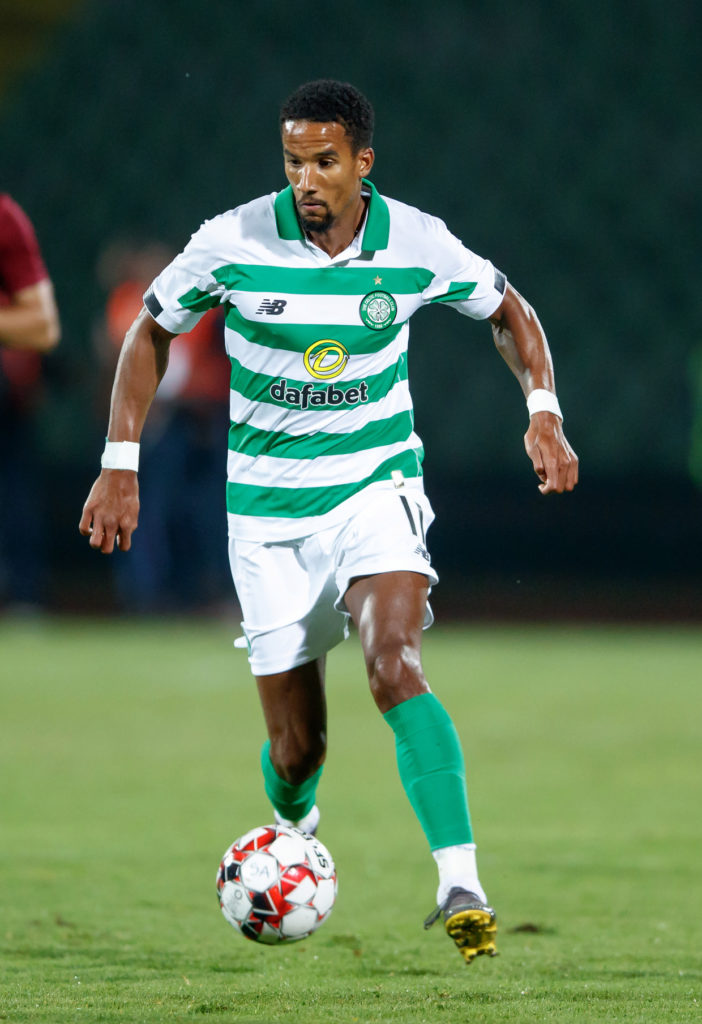 SINCY – 5/10
On in search of his hair for half an hour. Didn't find it. Or the ball, really. Then nearly scored a beauty.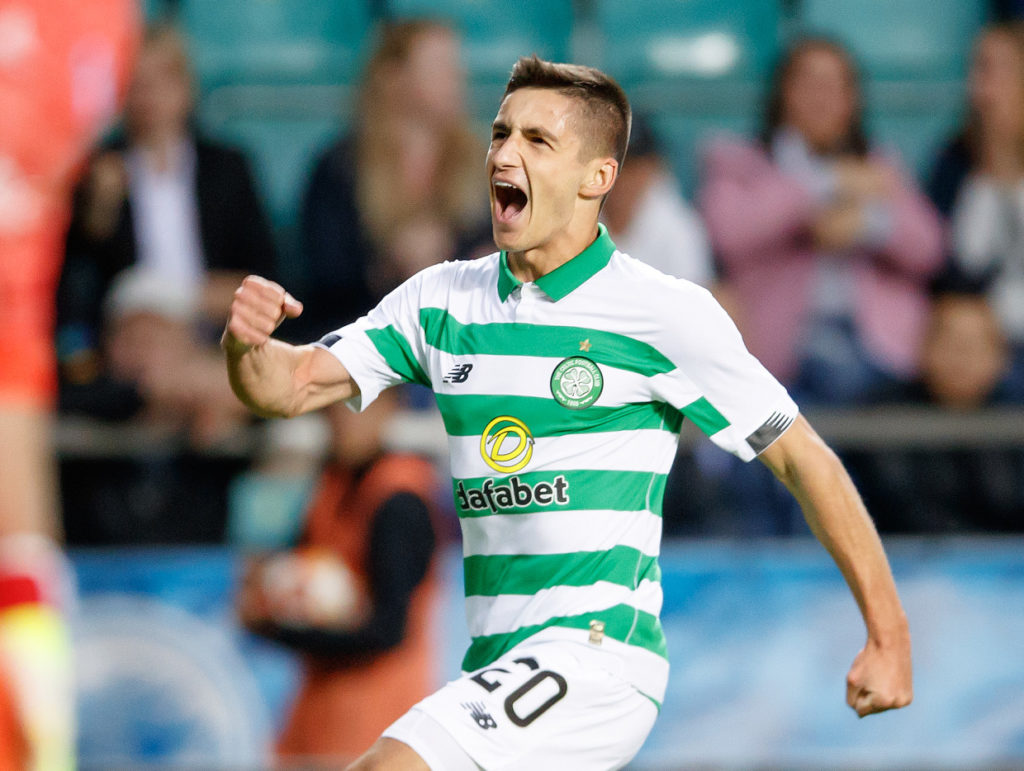 SHED 7 – 6/10
We threw everything at them, including The Shed! A few flurries and a couple of digs. Could/should have scored with his first touch(es) when played in. Then WHAM! – whipped a loose ball into the top corner form the edge of the box to ice the cake. Is this a taste of exciting things to come? Disco Down!
CORPUS – N/A
Son of Man Holy Ghosted into the final few moments to cast evil spirits from the park and thus prevent any late injury scares. It worked. Voodoo Ghod!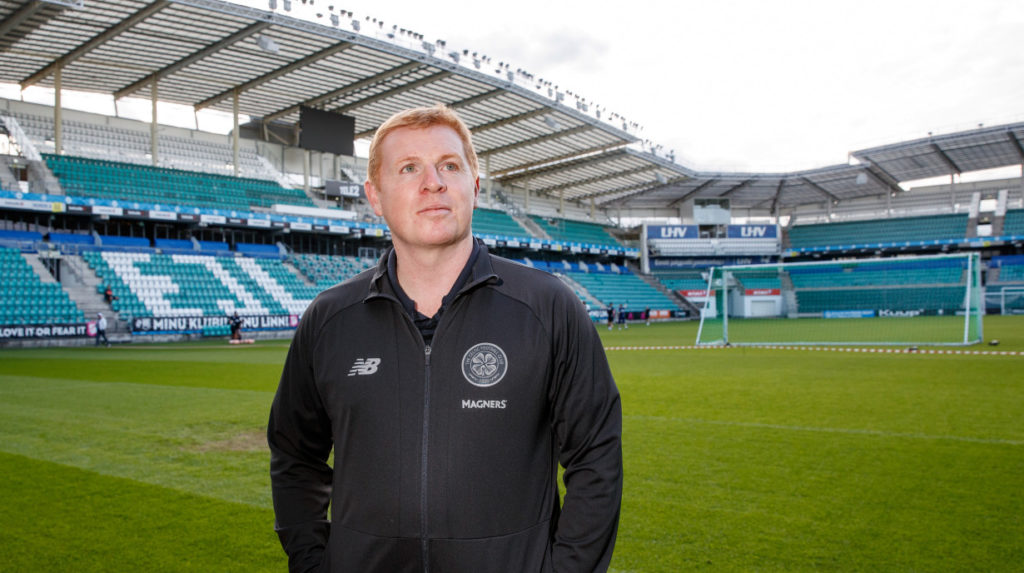 LENNONY – 8/10
The Quiet Man. Going about his business with controlled menace, getting the required progression and promising performances from a squad still limbering up for the season ahead. No controversy, no tantrums to excite the drama queens and vocal apostates in the support who railed far too vociferously against his very presence in Paradise. If he gets us into this group stage then his return to the hot seat will deservedly become a Coronation.
The sharp edge is coming, and he knows it. But I think he'll have us better-prepared and battle-ready than we've been in recent years for European do or die. Halfway to glory with minimum fuss. Fingers crossed the John Wayne swagger will befit us all by summer's end.
OVERALL – 8/10
So there was no need to detonate an A-bomb off Bikini Atol to subdue this Kaiju. They were just a bloke in a monster costume after all. Ghosts of Astana when we conjoured the jolly ruse of trying to chuck a five-goal head start were exorcised. Importantly, no heavy injuries, although Griff might be sore. Team was shaken up, plenty got their chances, plenty got their rest. All-in, splendid. And now, thanks to UEFA's bizarre logic, we find ourselves rewarded with a tie against a Romanian Cludgie. Surely our aspirations won't go down the pan?
Sandman Out. Too far.
David Potter's view on Celtic's win in Estonia…see HERE.
'I'm very happy,' says Shved as Lenny shoots down those Scotty Sinclair rumours…see HERE.
From Tallinn to Transylvania as Celtic's Long and Winding Road to UEFA CL Continues…see HERE.