"Football without strikers is nothing,"

Jock Stein.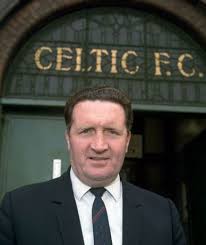 B.A BARKAS – 6/10
Still stoned, still in nets, wondering half the time what the hell is going on; had to look lively/sluggish first half
when a shot dragging wide suckered him into a dive and then was surprised out of his hashish fugue as, inexplicably, a dude wearing a garish-coloured carnival outfit arrived on the scene looking for a tap-in. This gear…ffs…
GREGGS THE BAKER – 6/10
Advance, check. Advance, check. Appears to be waiting for the 'PING' on an oven timer before he'll fire in a cross.
All very well when the finest delicacies in the land are baking to maturity, but the ball is no a sausage roll and could do with being lashed into the oven – penalty box, slow readers… – occasionally, without turning back 20 yards for approval/ultra-disciplined possessional play.
AJER – 7/10
Well, he might want to head to the effette reaches of the English empire in his pilgrimage to follow in the footsteps of The Hair to Southampton, but right now he still appears to be a first-choice Celtic centre-back.
Aside fromm the disgrace to his Viking legacy and the faint hope Ragnar lothbrok will quantum-leap into his timestream and smack him about a little so he sees sense and stays a couple more seasons, we can't complain about his professionalism; Solid and creative going forward to lay on the second. If you're gone by the time the clocks go back, big guy, it's way too early.
Enjoy the money and monotony down there while your former teammates become legends.
JULIEN CLARY – 7/10
No blemishes, and a physical test to shake his Gallic Sunday ennui. He came through a few minor alarms intact
and gilded the day with a fine break in support to finish well.
HAT ATTACK – 6/10
Wednesday's Scooby Doo villain retained his place when really, at any level, he must have expected a pitch-side
gaming chair at best. But, yadda-yadda, Lennony has to prove a point and threw in his calamitous super-agent once more. To no avail. at least nothing of note; tidy, committed, bursting forward; all well and fine and leaving us wondering about his cuckoo brain malfunction last time out.
BROON – 8/10 MOTM
Of course YOU don't agree. 'Cos he doesn't score an' that…' But some will. Broon is your boiler – you don't notice until it's done/not working and then you're cold/out of pocket calling for a replacement.
Not everyone's a Calmac, not everyone can carry the water with aplomb and still exert maximum influence; he took a booking for the team after a poor break of the ball and faced an early bath, yet still had the discipline and
control to maintain a functioning part and hold the team together. We appeared aimless and clueless for 75% of
this game yet never lost our grip; there's one man and his will to power to thank for that.
It's a captain's job he did, and his detractors won't realise his huge value until he's gone and we're falling apart like
an Ibrox Director in a tax audit.
CALMAC – 7.5/10
Wake up call pitched perfectly around the 4.15 mark, and our tacit maestro brought his class to the fore to fill the gaps left by the departed and put a gallus opponent on the back foot. More responsibility roused his talents as he orchestrated the attacking thrusts; keep him forward-thinking, please.
SAM JACKSON – 5.5/10
The path of the righteous man is beset on all sides by the iniquities of the selfish… Or something like that,
muthupluckas. And it looks like this Muthuplucka is daym DONE, muthupluckas. This was a muthupluckin' conservation exercise for a Muthuplucka in preservation mode; doin' the job and no daym muthupluckin' more. If the tales are to be told, we ain't never seein' the maturity of this Muthuplucka's potential; He be gone into history like an 1872 blue hood.
CORPUS CHRISTIE – 6.5/10
'I'm flecking what?!' rang around the hallowed corridorsin the politest and poshest of tones as the teamsheet
went up. Thankfully for Matron, it was Sunday and her office closed as young Corpus stomped to her door. A jolly rude rapping of the laminated plywood awoke his young fag, Hagi, but Corpus was in no mood to apologise…
"What ees eet?," the suspiciously foreign-sounding goblin asked, rubbing sleep from his eyes.
Corpus hitched up his pressed grey flannels and poked the air with a brazen finger: "The damn ginger quartermaster has only gone and usurped me from my favoured batting role and now I'm supposed to be as goshed effervescent as Wednesday despite continuing to be played out of position; it's jolly unfair…"
"That it is…but I'm sure you'll do just fine…"groaned Hagi, rolling his eyes as he anticipated another disappointing season, and perhaps a good beating or two.
And Corpus did do fine, once more despite being pointlessly played in the false 9 invisible flaming striker coup de tat mime artist role, or whatever the hell its called that manages to entirely negate the qualities of our best attacking midfield runner.
Well done, kid; maybe next time, eh?
FORREST – 7/10
Ah, Jamesy, the Pele from darkest Prestwick who shows up like his wanger in a busy bar – intermittently and maybe even sporadically, but when it happens its impactful and full of exciting magic… Ladies….Today, we remember nothing of his display apart form the laces-across-the-ball guileful swerve of the opening strike and the bar-kissing-should-have-been-a-goal icing on a dangerous cut-in second-half. Yet that's enough.
Enough every game if the results are one in two. Get in the groove, Jamessy.
ELSHAGYONLASSIE – 5/10
Well, he turned up. But didn't really turn up. Be thankful we didn't spend 15 million rubles on him. More of a mind-changer than a game-changer; ten minutes in, if he doesn't fancy it, good luck everybody…
SUBS:
THE YETI – 7/10
Smash! 'Abominable defending,' the blue SMSM cry but that's what happens when you play a natural striker – they sniff out the space. And what a finish – taught at the college of Nofleckaboutery; Bigfoot (did it again, 3 in a row, pun fans…) through ball, through goalie, through net. But he's 'not fit enough yet'. Ayyye…
KLIMALA KLIMAX – 6/10
This bhoy need a GOAL! There's a player in there but for confidence. A manager continually insisting you can do 90 doesn't help… So we get 20 minutes and he could have scored a double – one-on-one highlights the lack of belief. So…Play him, Lennony, ffs – give the kid a run and let him prove himself or fall on the sword.
PINGPONG – 7/10
That's what we need! – the exhuberance of youth charging on and charging around and creating chaos. But for some finesse in his final choices/ball we'd have notched half-a-dozen.
LENNONY – 6/10
Yeah… Point proven. Nah. Nah, it's not. Celtic play with strikers. YOU played with some of the finest, THE finest…
a King of Kings. Shame on you for setting up a Celtic side against SPL opposition with not a natural goalscorer in
sight. Overthinking the CL qualifiers two years on the trot is one thing; blase belligerence in selecting the same side you savaged for their efforts on Wednesday is just dumb ignorance.
Clear your flaming head, Lennony, and get back to Celtic basics –
1) We set up to attack, and take it from there.
2) see above.
Now go win the TEN and forget we had this blip.
OVERALL – 7/10
Groundhog Sunday in August. Gloom was gathering like Tornado season in the Midwest – that's America, not
Newton Mearns… – and only one solitary lighting bolt had lit us up.
So, second half and flaming Bill Oddie's turned up with the Autumn Watch squad to report on the rare sighting
of a striker.
And would you believe it, such an event causes disruption in the tranquil Motherwell defence as they suddenly have a Hooped shirt in their box to worry about. And we see why you play a natural forward: goals are the bonus; every moment of the game there's the affect – unsettling defenders, breaking concentration, creating openings, finding space…Finishing.
It's not brain-coding-rocket-science-appliance-surgical-implantery  it's just playing a side that contains a member of the eleven who's been coached in the art of forward play and is handsomely paid to attempt such, from the start.
So do it.
And then we cause mayhem and lots of chances and score some of them and win again and again and we all post happily ever after. The Flaming End.
Go Away Now.
Sandman