"Aye, so there was this big bit 'o waste grund near the supermarket, so the boys chipped in their old Subbuteo pitches and we sowed them intae one big carpet, sorry – pitch – then got a couple of
second-hand corrugated iron sheds and flanged them the gither for a side an' away end, then got the local primary school weans to paint big bed-sheet murals for the other end o' the grund themed
roughly on bloodied, emaciated hostages being liberated from an Iron curtain concentration camp, and after that we took Billy McGurkie's transit up tae the posh stables and nicked their show-jumpin benches and gazebos fur tae finish the last side.
Then we called it 'New Douglas Park' to fool the authorities, like – changed it fae 'Douglas Park' which is jist like whit the Zombies did wi' their actual club, funnily enough thon Douglas Park bein' the main victim o' Davy King's financial violatin' – small world, eh?
Anyhoo, noo the stadium's called 'The Fountain o' Youth' grund. Gets the local teenyboppers intae it 'cos we tell them the potholes aroon the place p*sh Buckie."
Hamilton Academicals Groundsman's interview with Kevin McCloud
for Channel 4's 'Grand Designs.'
THE WALL – 6/10
Did you see it, big fella? The ball, I mean? Late on he handled – and mishandled – a few loopers but remained untested, almost to a Mordor extent.
HAT ATTACK – 7/10
Physical, consistent and useful. He'll become a stalwart with steady performances like this. Looks to have the mentality to handle either the frenzied trips to the Hate Factory or, like today, the undertakers.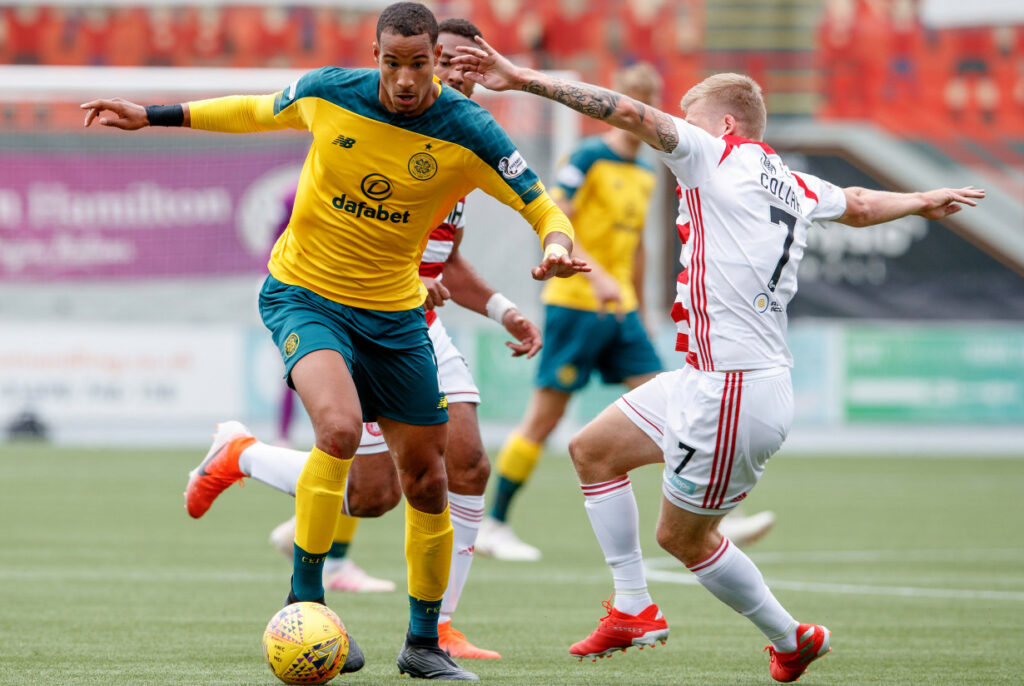 JULIEN CLARY – 6/10
Concussion? Now he knows how we felt watching that second half. Nasty dunt nearly put him out of a game he'd looked pretty comfortable in but disgusted with in a Gallic way. We know how you feel, mon ami.
BOLIWOOD – 7/10
The mantle of Anton Rogan-esque Anti-hero is falling upon him. Countless swashbuckling runs down the left flank, dinked in a few choice crosses that deserved a finish. Tendancy to over-elaborate and let opportunities slip but it's easier to refine that with good coaching from his position of enthusiasm than draw it out of someone.
AJER – 6/10
Big Ironside lumbered about, looking slightly lost with no pressure on him. Seemed to pick up a strain as we bumbled around second-half. Ineffective due to the type of opponent we faced, not a game for his Viking War Gods to relish.
BROON – 7/10
All the ugliness of the ugliest uglies in world football cannot daunt the skipper supreme. He'll bring out the Fun in any Sun; A bit like the blood test in 'The Thing' – when faced with Broony they all eventually reveal themselves to be screaming mutated grotesqueries of humanity. So from facing down ces ames de boue at the Gates of Hell, today was practically recreation. Thank goodness he kept the heid in the latter part of the game as our midfield disintegrated around him. Reliable as ever.
CALMAC – 5.5/10
Neat, neat, neat – probing and prompting with metronomic consistency usually pays off. So it was in the opening half hour. Then? Sake, wee mhan – sloppy and culpable, gifting possession away, failing to dictate anything after the break. Faded to frustrating anonymity.
CORPUS – 6/10
Celestial being holy ghosted around gliding into space and picking a few killer passes first half. But like Calmc, afflicted by whatthefeckery as we lost a grip completely and offered no dynamism.
ELBANGYONHUSSY – 6/10
An interesting debut. Not shy, perpetual movement in and around their defensive lines, well, defensive block. Then came half-time. Like a few others he was lost to the game after that as our tempo slipped and patterns of play became ragged and sporadic.
Wee Jamsie 1-0 pic.twitter.com/dc8d8max2E

— Tam sellics son (@gibbogibby1) September 14, 2019
FORREST – 7.5/10 MOTM
Well aware that the Hamilton Palace offers the best exhibitionist opportunities for miles around, Jamesy tried to get the job done quickly to catch 'cock'tail hour (Ladies…). However despite his precision run and finish on the third minute he spent the remainder of his time like everyone else – trying to find some green amid the red and white ramparts. Thankfully, Jamesy still offered some spark and quality through the game; foiled by a brilliant save as his would-be second crashed off
the bar. Whenever he was on the ball our game lifted.
FRENCH EDDY – 5.5/10
Le Wunderkind spent his day in a maze of red and white hoops. Culture shocks don't come much grimmer than an overcast lunchtime on plastic in Hamilton after being lauded by your countrymen all week for smashing in four in two games. Lucky if he got four sights of goal today past the human crash-test dummies lining up between him and the sticks. Walked off bored as Celtic
staff scrambled to pretend there was a substitute ready.
SUBS:
SON OF A GUN – N/A
Thrown on to cover French Eddy's ennui, battled around admirably with no service as our midfield had retired for the day.
OZ – 6/10
The wiz returned to action in the most unglamorous of surroundings – not a bad test of his mettle; took a few kicks, flashed a moment or three of guile. Welcome back, mayyyte, as they say down under. Make it an extended stay this time.
HAYES – N/A
Time-travelling Skelper appeared in injury-time to take the plaudits and a few choruses of his own song.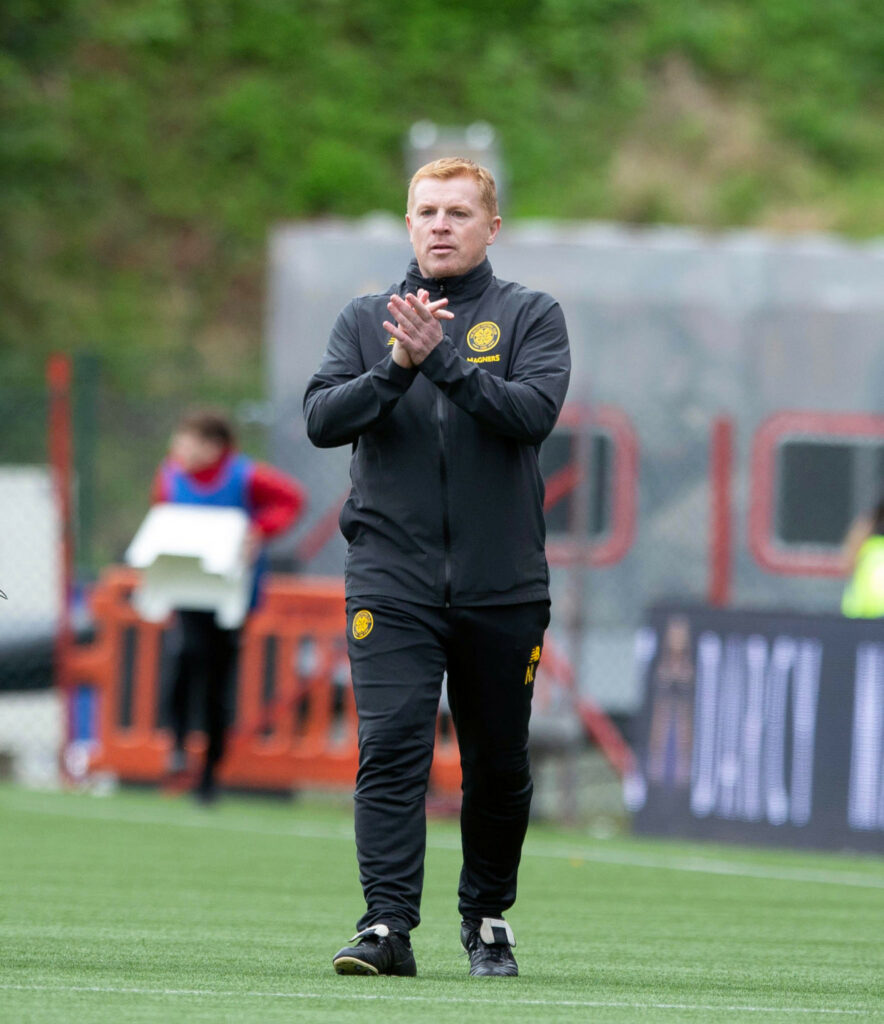 LENNONY – 6.5/10
Sheesh. Looked on with grim resignation as his charges almost contrived to disinterestedly surrender some points. He had them set up to continue where we left off at the Death Star and everything looked to plan until that lapse in energy and sharpness after half-time.
He appeared as bewildered with the performance as we all were and couldn't find the inspiration to sort it. The team slipped into Rodgers-esque flim-flammery as they lost belief and rhythm; Lennony's successful trademark has been maintaining shape and discipline. Surprised he didn't alleviate the mundanity, or attempt to seal up the middle/bring some levity by throwing on a Muthuf****a.
Still, after that Beautiful Sunday, he gets a pass for this mind-numbing Saturday and we move on.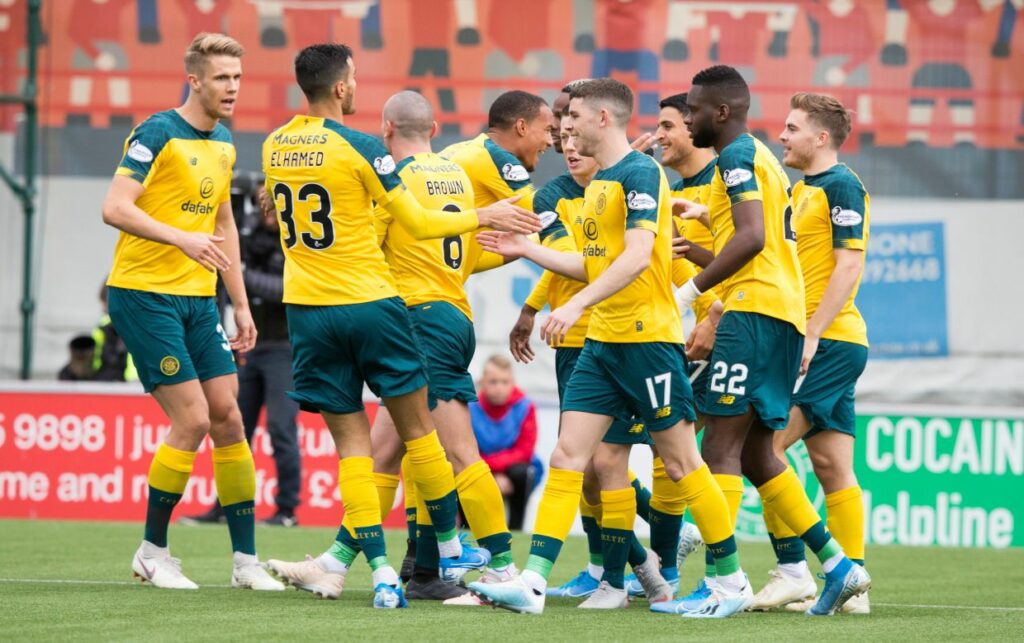 OVERALL: 6/10
So sometime just after the crack of dawn, as I'm adding some Creme De Menthe to my weetabix, we rock up to a place somewhere in an industrial wasteland most suited for post-apocalyptic video games, where there's a pitch made of the melted lego collections of cannibalised child slaves. And we ponder why it's difficult to get quality foreign players to sign on to playing in the Scottish top-tier… Hmmm…
But our Bhoys are professionals and after winning the battle against Tina Turners' slavering mutants in the Thunderdome a fortnight past, no force of rag-tag bandits playing in a ramshackle midden was going to faze the mighty Hoops.
At least that was the foresight. By the time I was sprinkling on some hundreds and thousands, and being asked to leave the library, Jamesy scored.
That blistering start had us all confident of a rampant thrashing then somebody laced the half-time Gatorade with mogadon. We got a second-half so unremarkable that if it was female not even Griff would try and ride it. Only the final whistle brought any joy, diluted mostly with relief.
We all know a season throws up games like this but it's more vexing when they sneak up on you from a position of relative enjoyment like today, from one up and free-styling to a sudden loss of form and apparent lack of conscious awareness of looming disaster.
Personally, on a metaphysical level I blame low-level witchcraft, Zombies everywhere rousing
themselves, crawling out of congress with their farmyard beasts to congregate in their
covens before today's sacrificial rites at the Doomdome.
Or maybe just one of those days. Three more points. Five wins in a row. 33 to go. NEXT!.
Go Away Now.
Sandman.
P.S
Oh, '10,001 pot holes in Lancashire', re: Charlie Mulgrew. lmao. (4001 surely? Ed)
'We are six points clear as we speak. That's all the players can do,' Lenny Piles on the Pressure
ALSO ON THE CELTIC STAR TODAY…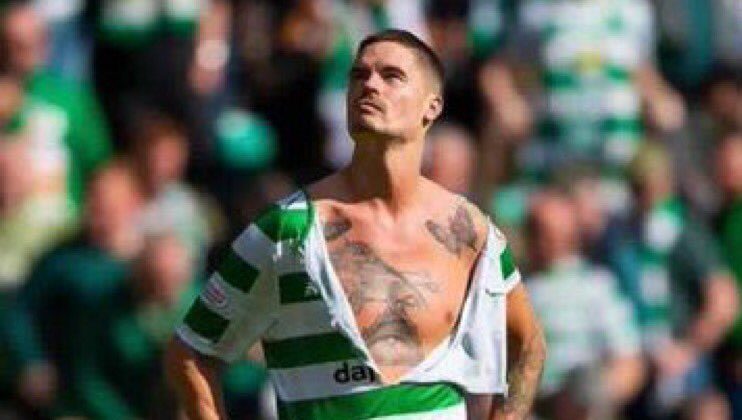 Lustig on Emptying Ibrox and his return to Celtic to say Proper Goodbyes…see HERE.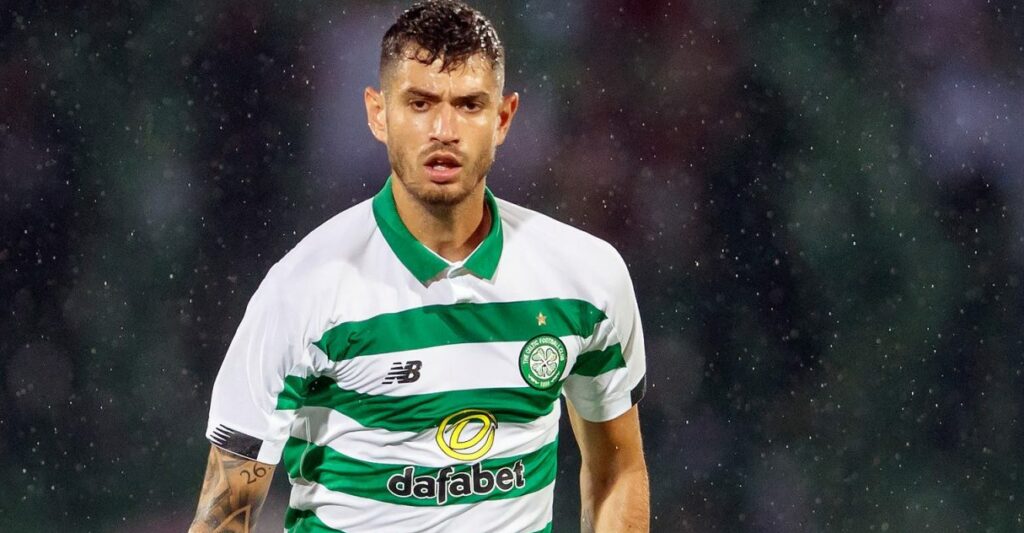 'He's been absolutely superb,' Lenny confirms new deal planned for Nir Bitton…see HERE.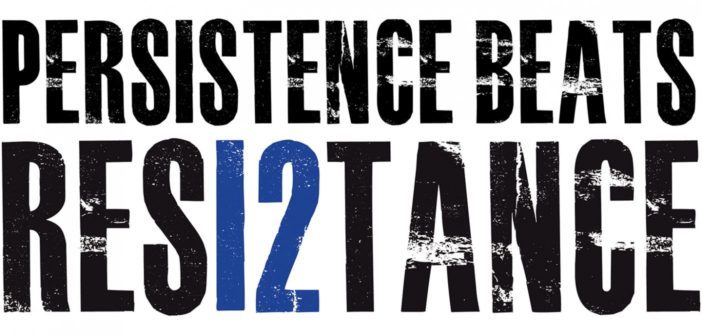 Resolution 12 – Dramatic Returns at Hamilton v Celtic Match, Shareholder Signatures in Bus Park…see HERE.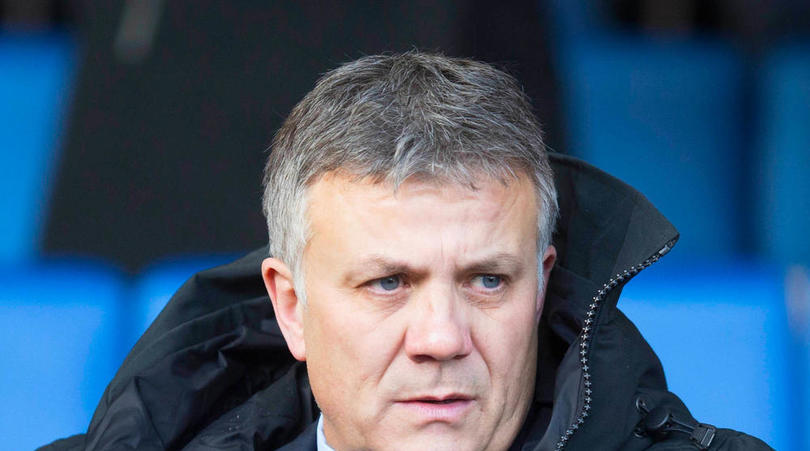 Ibrox Shock as Director of Football Resigns, looks like a Major Boost for Celtic…see HERE.
Good and Bad News – Ajer and Rogic's both fit but Bitton's out for 3 weeks and Jozo's seeing a specialist…see HERE.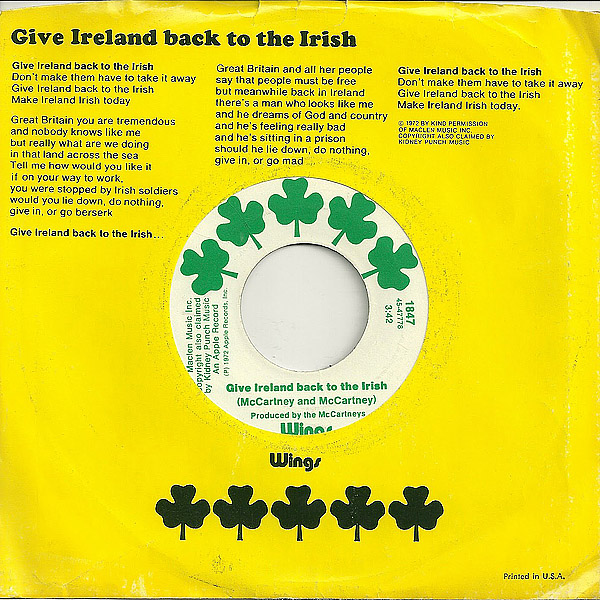 Sir Paul McCartney's Brexit Back-stop Buster, Celtic mad Sir Rod Stewart, Johnny Mac and the Faithful…see HERE.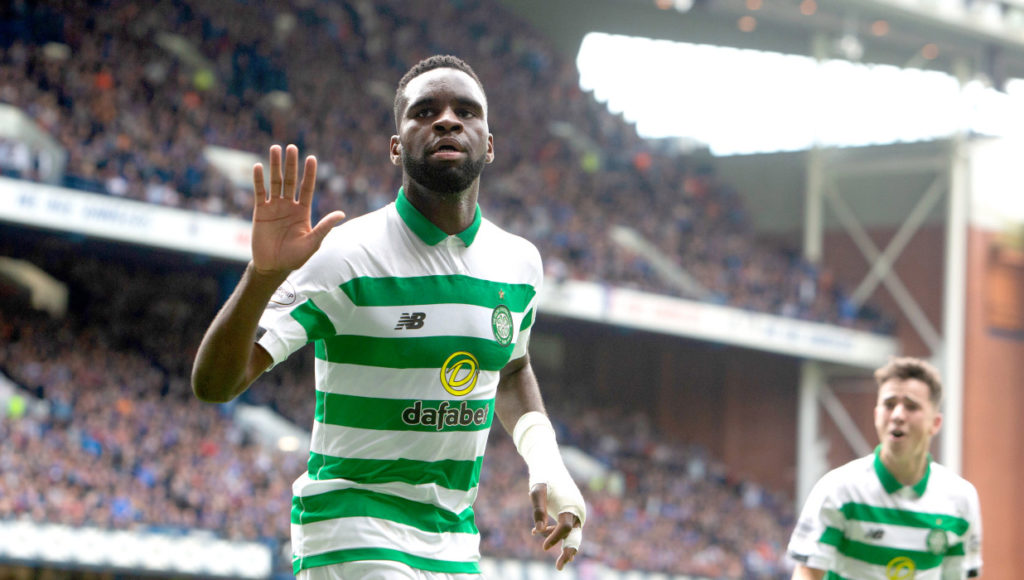 New Deal for Edouard as Broony reveals how French striker Spooked the Rangers…see HERE.