WELL as it's the dreaded International break we thought we'd start the build-up to the next Celtic match – the Glasgow Derby on (Beautiful) Sunday, 31 March by publishing for the first time on The Celtic Star, Sandman's Definitive Ratings from all the games against the Govanites from 2018.
Sandman, after being expelled from another site, has found his new home on Celtic Noise, the new fans forum where all Celtic supporters are welcome. It's already got 2265 members signed up in its first 6/7 months and the membership is growing all the time.
A slighted edited version of Sandman's Definitive Ratings now appear on The Celtic Star on a match by match basis so he's now being read by a much bigger audience. All well that ends well.
That's another reason why we thought it would be a decent idea to let you revel in their misery from nearly all of the matches in 2018, and we will give you our own little moment of misery from 29 December at the end of the series.
These Posts will be published on The Celtic Star at round 1pm every afternoon for the next four days. Hope you enjoy!
Over to The Sandman…
'Possibly the most incisive forensic analysis of a soccer game you'll read in the next five minutes, ever. Take it from me, Sandman; good guy, trust me, I know.'
D.Trump
'I'd ditch the posh illigitimate ginger halfwit for Sandman, if only he'd answer my calls.'
Megan
'Aye, right; this is what you need – more aimless, pointless drivel to keep you pre-occupied and gloating when there are real, genuine hurting ones out there looking for a shoulder to cry on. Dear God, the humanity.'
Ghandi.
'Net catcher fall! Hand slap ball to Alfie! Kick ball! See post, oh post! Oh, ball not go net! Ball go back big yellow net catcher! Oh, bad Alfie, Alfie feel bad – uglies shout, BOO Alfie! BOO Alfie bassa! Oh noooooo….'
A.Morelos.
Let the people sing…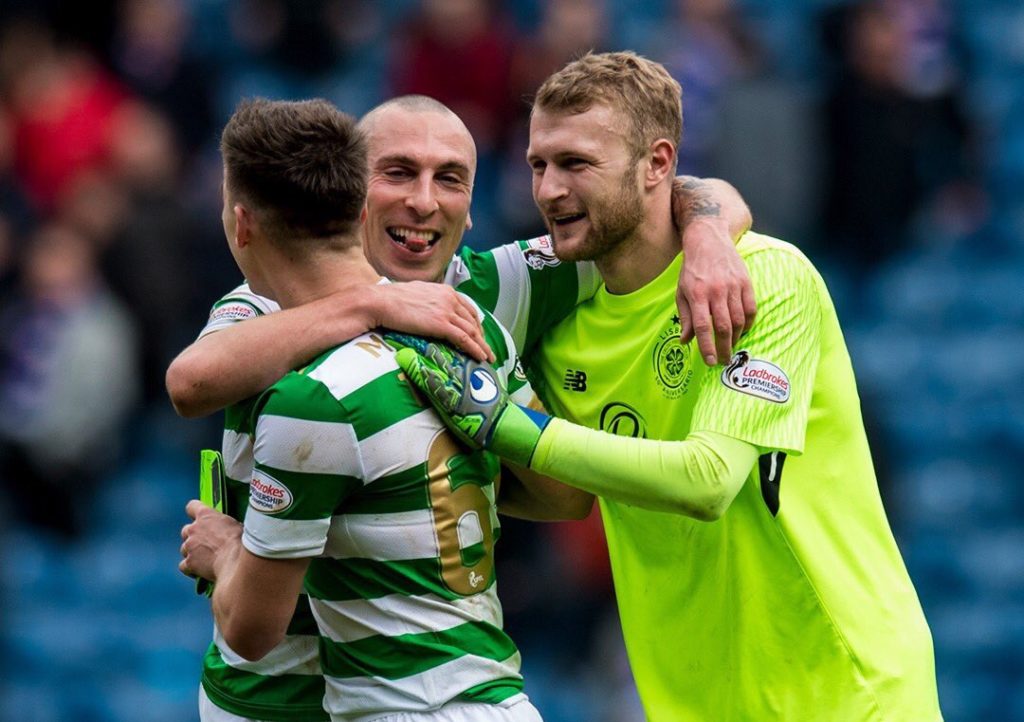 BAIN : 8/10
Who? WTF? Difficult to extracate yourself from a Mother's Day breakfast, hoof it to the pub and take your first sup of bog-standard watery pish lager just as a complete stranger picks the ball out of the net. Thankfully we ascertained he was a bona-fide Celtic keeper as the bhoy kept the Blue Meanies at bay with some splendid keeping and was never flustered with the ball at his feet. Appeared to enjoy himself, confident and brave in the midst of a pit that Quatermass would not fancy (old-school sci-fi fans, chalk that one up…)
BOYATA : 1/10
Dedryck chose the strangest of settings and inconvenient moment to launch his new Shyte Club project. We really should abide by the three Shyte Club rules of not talking about it at all, save to say it became perversely amusing to watch Dedryck fight with his imaginary alter-ego all over the pitch, usually coming off worst in a clumsy heap on the deck. Would have been better off making soap today…
AJER : 8/10
Something very Praetorian guard about the kid Kris. Engaged with every mischievous Home attack and made some timely interventions; held his discipline and nerve as the experienced team-mates around him self-imploded. Great performance. Terrifies the Bears in the enclosure with his stature; barely a goblin with bravado enough to holler at him when he went over near them to retrieve the ball; lot of hard swallowing.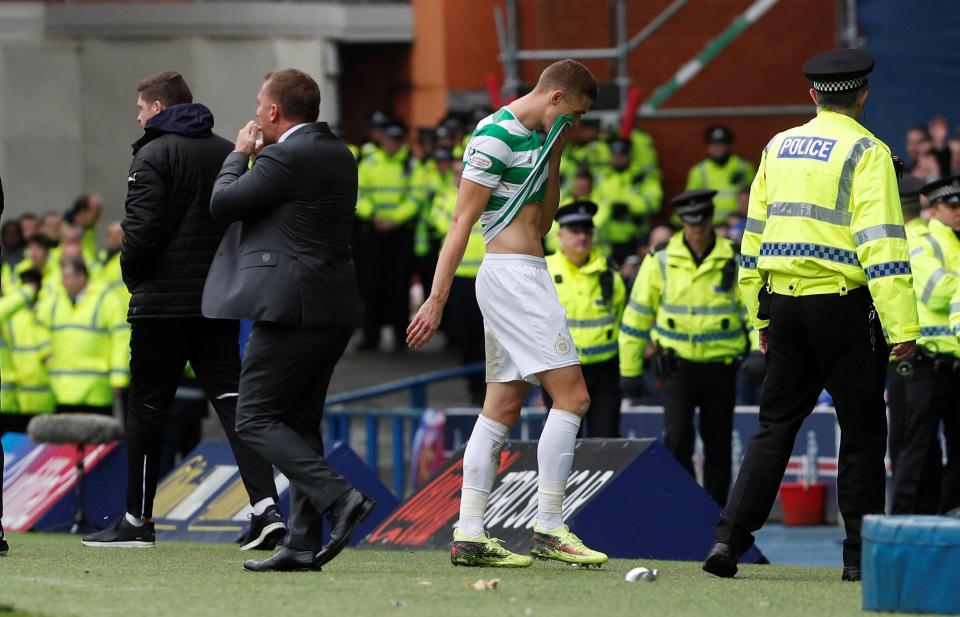 JOZO : 6/10
In the Serbian Gulags the drug mules get a dunt. Jozo applied the rules perfectly to their' own Colombian courier, 'Through Pain We Grow To Learn' – but the Conservative and Unionist MP running the line in front of the BNP enclosure (yes, that's right, good old impartial Scottish officialdom) has a sado-masochistic fetish for sinewy men in football kit and got over-excited at the sudden moderate violence unfolding before him.
Ergo, shorts got tented, more than flags went up and the watching world witnessed linesman Ross breathlessly blurt out his safe word 'Redcard,redcard,redcard!' as excited gimp Gollum raced onto the scene hoping to join in some secondary felching. It all got far too Pulp Fiction for them and Jozo was required to navigate the Mordor shower dungeon with barely an hour gone. A shame – along with Ajer he'd managed to contain the threats in the alarming spaces opening up as Dedryck cavorted wildly with himself all over the back line.
In the crapto-currency of Scoddish Fidba' : A Rangers yellow card = A Celtic red.
KT 7/10
Quieter than usual but always the industrious engine. Things weren't breaking for him. Could/should have buried one early on but chose to square instead of shoot. Worked his socks off positionally at ten men closing down space. Would die for the cause. The bhoys a star; KT, one of our own.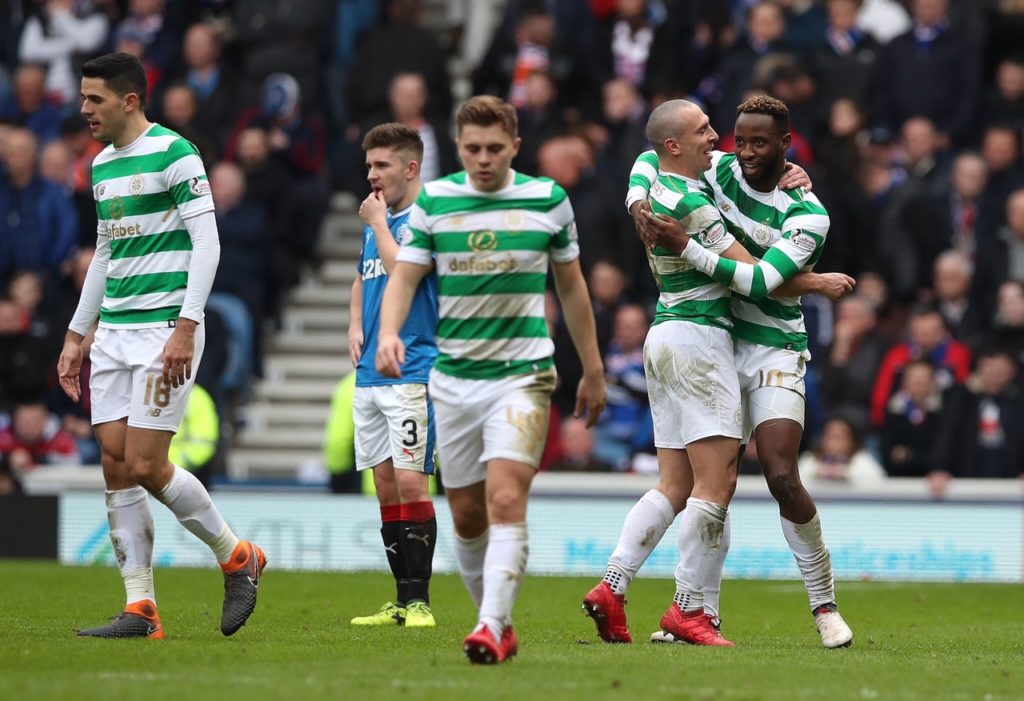 FORREST : 7/10
Worried them, had a go at them continually, crowded out and shuttled down cul-de-sacs. But he's become relentless. Like KT, not a lot of breaks went the Prestwick Flyer's way; the they got lucky against him more than once. Next time, Jamesy, next time.
NTCHAM : 9/10
Son Of Sam (Jackson), the Black Zidane – imperious, controlled and precise. Reading of the game and positional awareness is outstanding. Guile and invention to match, efficiency a masterclass of ball use. Just keep playing him, BUT get Kouassi in beside him. More of that to come. Joint MOTM with…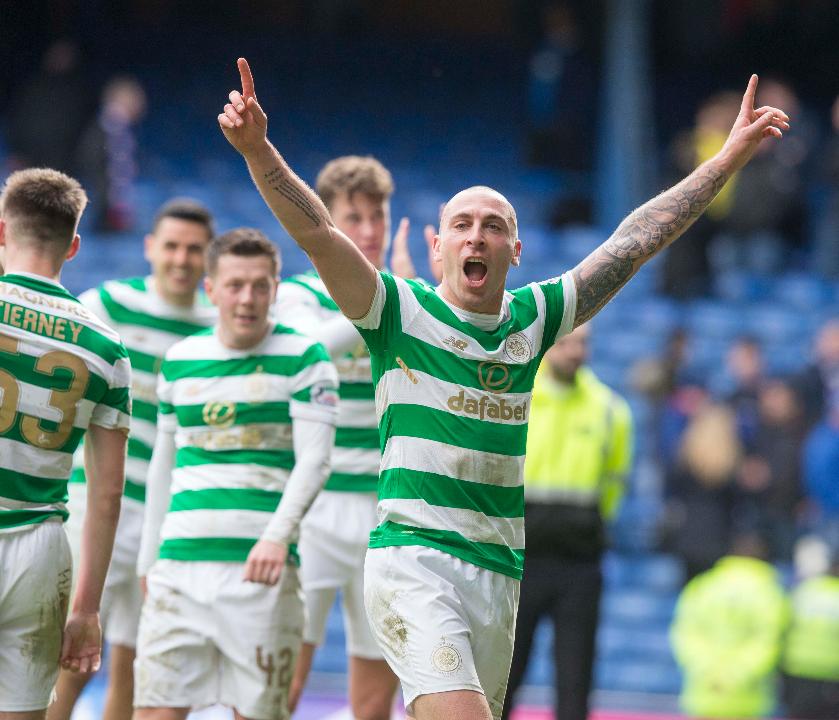 BROON : 9/10
Insane skelping, enraging, Mutant-teasing uber-skipper; thrives on the festering hate of the Unholy, strides about that Den Of Iniquity like Van Helsing with a grudge. Battles opposition midfielders into submission. So combative and gallus, that BR takes liberties with him sometimes and leaves him to be the sole midfield enforcer; get a water carrier in there beside him (Kouassi) to ease his burden and we'll see Broon lift TEN-in-a-row.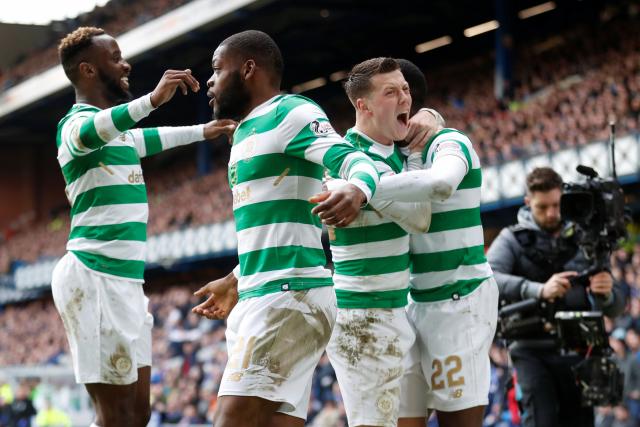 McGREGOR : 7.5/10
Defying all logical team selection to buzz around in frenzied style and upset their equilibrium; a real fecking nuisance to them when he's on his game – for 70 minutes he threatened to pick them apart, foiled by a great save.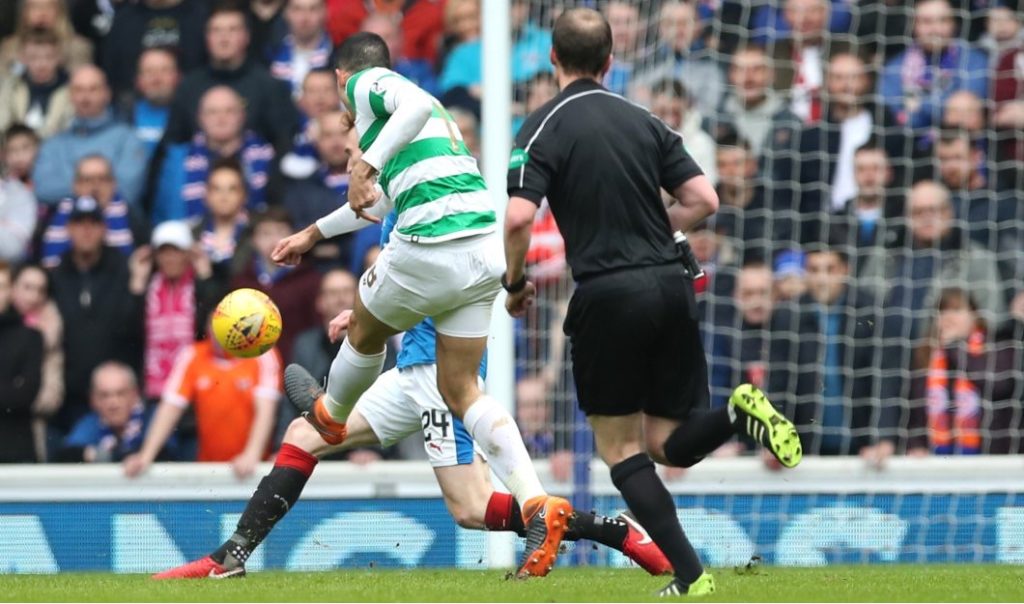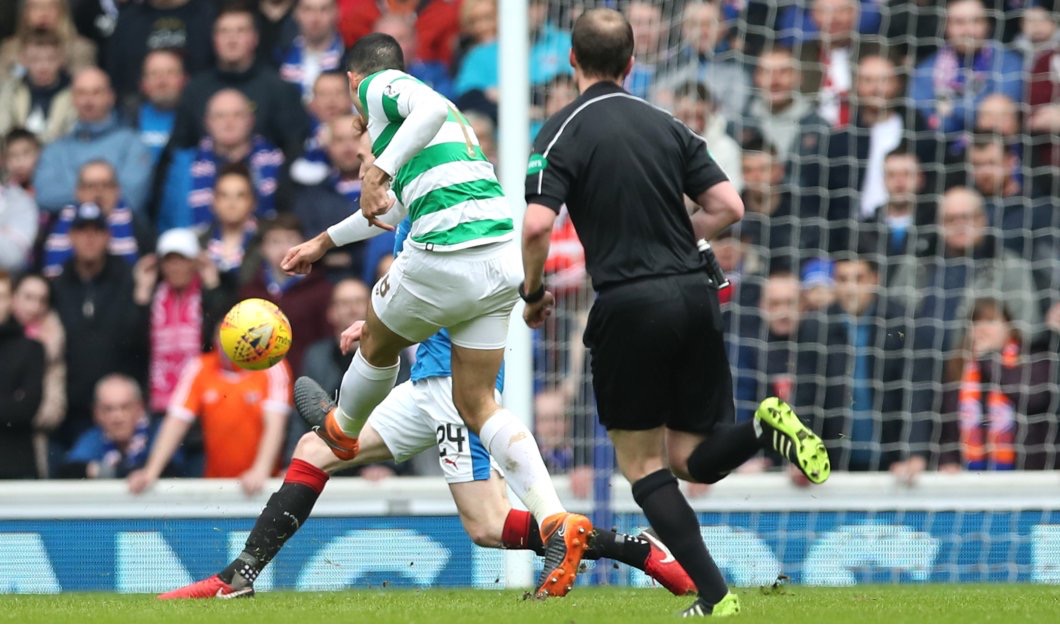 ROGIC : 7.5/10
Glides like a fusion of cocaine and treacle, beguilingly sublime and silky then bursts into kinetic activity with a devastating left foot. Beautiful movement and goal, just wish he'd do it more consistently. The celebration – LMAO.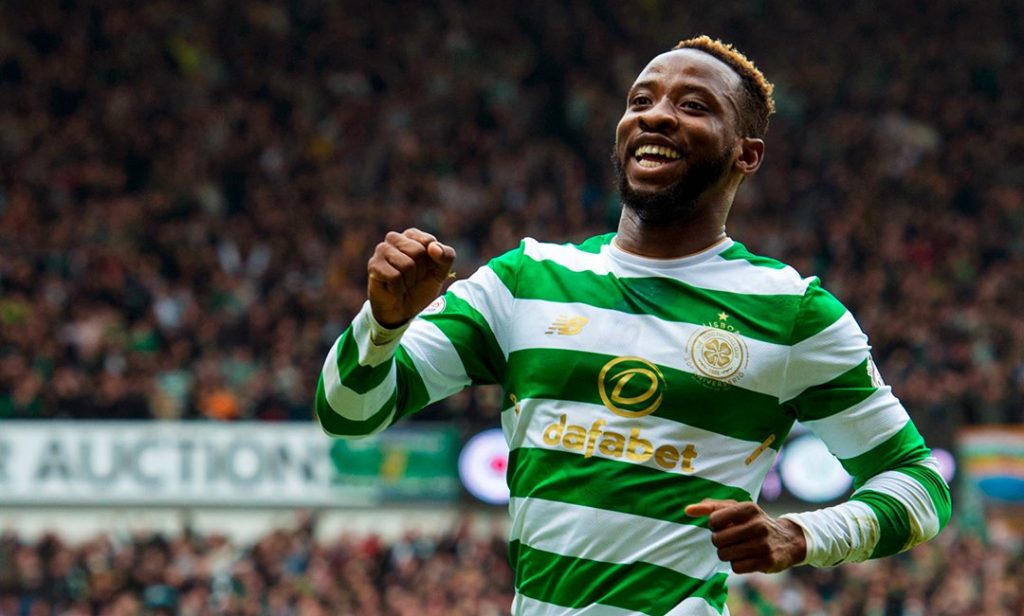 DEMBELE : 8.5/10
Temporarily looked isolated and ineffective as has been too often the case this season; but this reinvigorated Moussa likes a rumble in the jungle and he bullied his way into relevance, muscling out Cruella De Ville and Cardoso, causing them all sorts of strife with his movement and general presence. Terrific finish for his goal, terrific pass to Edouard to set him up. Those Dembele Dollars are racking up on the exchange.
SUBS:
HENDRY : 6/10
Decent enough shift for the bhoy coming into shore up the ten men. Kept his nerve to see it through. Difficult ask to come off the bench and pick up the pace of an attack swarming around our box.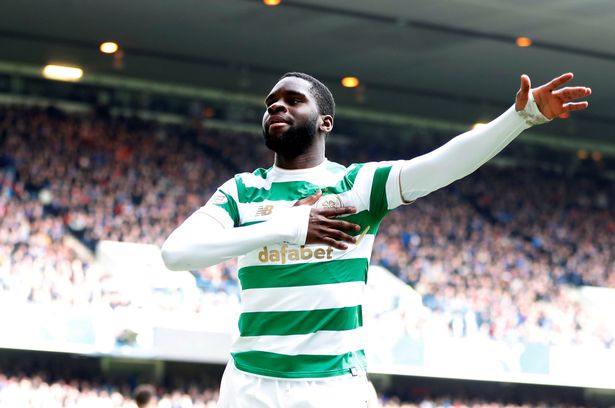 EDOUARD : 9/10
What impact! What skills! There are reasons why this kid features in the world's top ten promising young players in Equipe Magazine  and a reason why PSG value him at £8mill – and we got to see some of that talent today.
Class. The shifting feet, the whipped shot, the accuracy, killed those savages right there; when that delicious strike reamed into the corner of Fud's goal you could sense the anguish fill the hordes' black souls. Buy him if he'll stay, Celtic.
ARMSTRONG : N/A
Great hair. Floated about for a few minutes. Helped run the clock down, hair remained salon-esquely magnificent.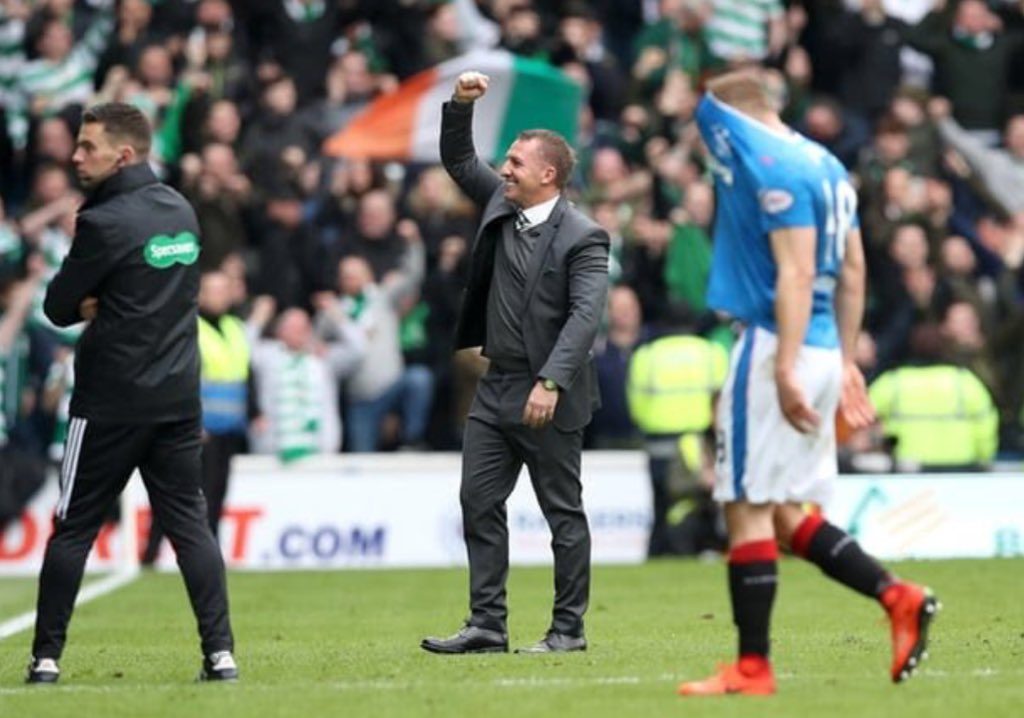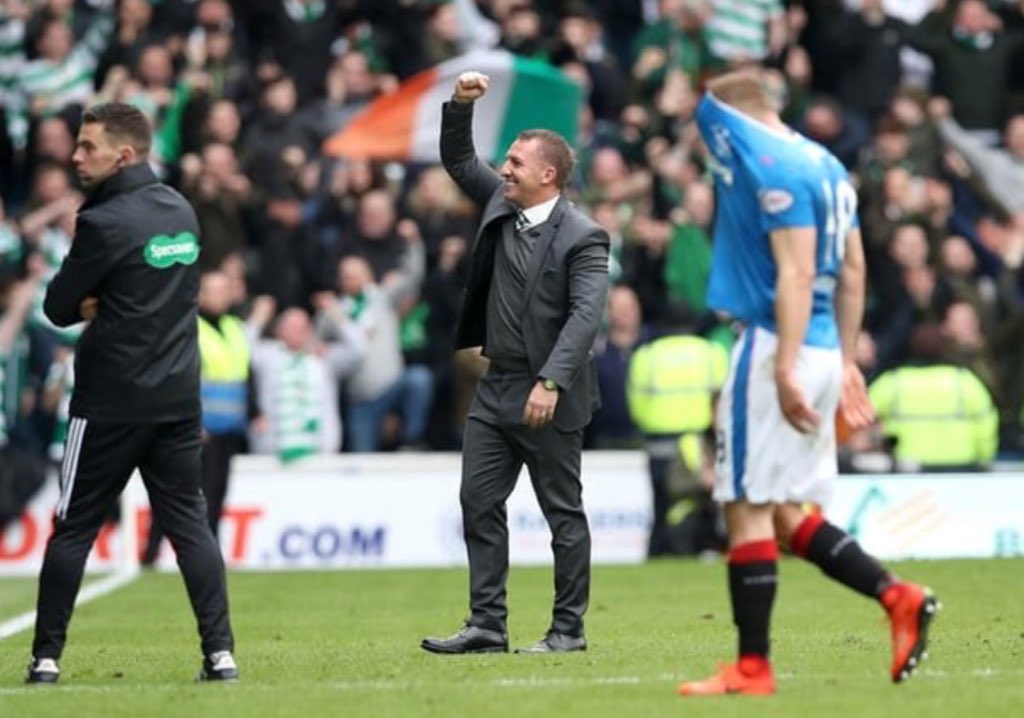 Brendan Rodgers 5/10
Controversial! Shockeroony. I thought he got lucky. Again. Sign of a good manager? Discuss among yerselves, but…
Set up far too open. BROON, KOUASSI, NTCHAM – midfield trinity that dominated Zenit would have shut the Gers down for fun. Instead we contrived to make a crap side look good by affording them acres of space and too much of the ball. We contributed to our own downfall. Gave them hope. I hate giving them hope. The fun of it has lost its lustre – the reason their stands are still full is down to the hope we've given them this season.
The gallusness of going toe-to-toe and inviting them to have a go in their own midden makes for a wry smile but it was playing fast and loose with our 7th title. It almost blew. All week they believed they could give us a game. There was no need to fuel that notion – just shut them down and bury them Celtic; hopefully Brendan will have this in mind for the semi – play the mid trinity, double up top with Edouard and Moussa; fit the flyers around that core, vanquish the army of darkness once and for all.
OVERALL : 8/10
A rollercoaster experience when a smooth ride at high tempo would have sufficed. Entertaining stuff, but unnecessary stress all round. We looked flimsy at times, relying too much on individual interventions to save and win the game; as a team we were unconvincing, disjointed, playing in bursts and not clinical enough in every department. Thought we got sucked into their way of playing – chaotic and unpredicatable – we should have had the wherewithall to take the ball, keep it and dominate them. Again, that's down to BR's selection.
We rolled the dice and won. But it could easily have been snake eyes at Snake Mountain.
(Ooooooh, what a finish. FULL FCKN STOP RIGHT THERE!)
Sandman