SANDMAN'S DEFINITIVE RATINGS: CELTIC v HI-FIDDLE-DE-DEE
"Ten Days Til Christmas and still time for you to snatch up the NEW rushed stocking-filler DVD from The Rangers International Soccer Franchise, 'Two Hours At The Top!'".
Amazon e-mail, 3.39pm today.
THE WALL – 7/10
Beijing is jealous. Our own tourist attraction set his formidable self against a reinvigorated Hibs forward line who have been getting some success recently. Not so today. Not so for anybody – save of the game off his own defender; smart and safe when he needed to be.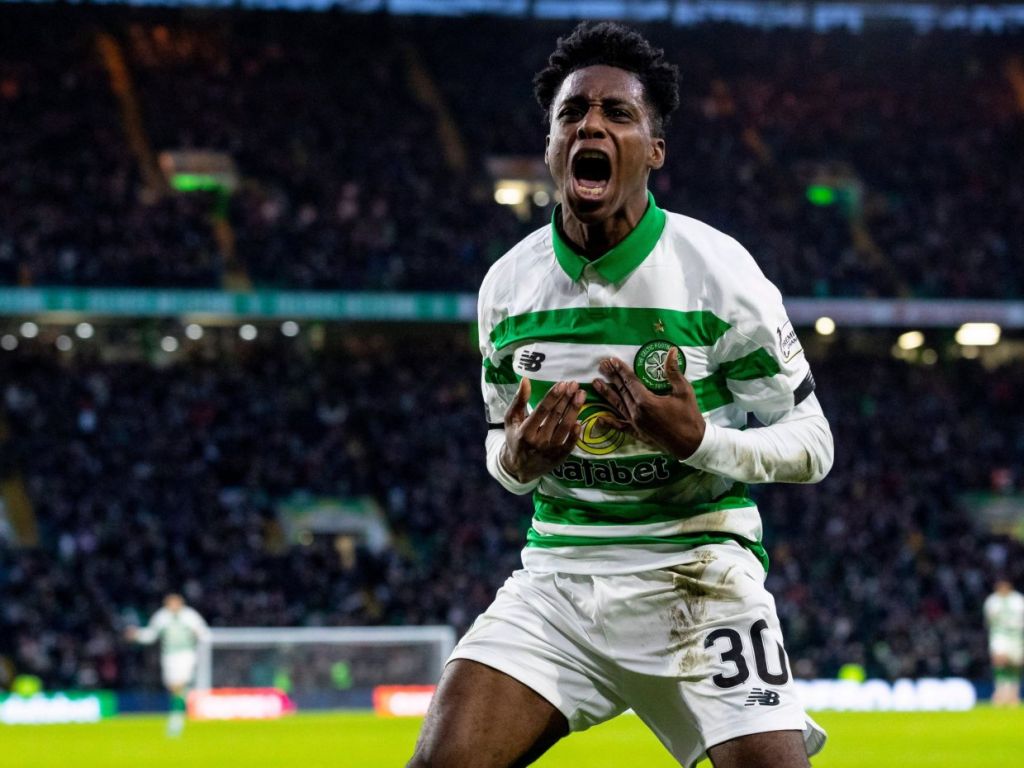 PINGPONG – 8.5/10 MOTM
Oh my days! Wee dynamo channelling Jinky, set up Eddy early on, then had the compliment repaid as he snuck in to slot home the opener. Was he happy with that? Does Alf solicit favours from crack-whores? At it again to gift Eddy a sitter with some great vision. So much energy he's a real problem to contain. Especially around this time
of year – like Will Ferrel in Elf when he sees Santa. Going to be THE star of the NINE if he can keep this up.
AJER – 7/10
Brilliant saving tackle to deny Hibs a golden chance at 0-0. Was up and at them like the Vikings Season 6 promo – possibly inspired by his forefathers' insanity; not one for shirking responsibility is young Ironside. Becoming a taken-for-granted stalwart by many, forgetting he's only 21.
JULLIEN CLARY – 6.5/10
Le Grande Skelpere had to be on his defensive game, facing a challenging Hibs front line. He exudes composure if not rock-solid fortitude, taking a buffeting off their central lunk and maintaining a wary eye on Swiss-Franco cheese-merchant, Camemberi…Tried to show him how to do it with a late Butcher-esque effort on his own goal that unleashed the power of The Wall.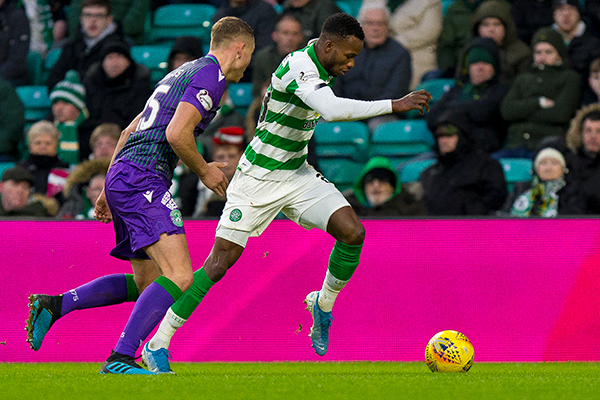 JAMIE FOXX – 6/10
Always looks so damn happy to be in Paradise, even when he's playing like a dumb Labrador chasing squirrels. At times threatening to the opposition – close to a goal himself, and at times threatening to us; dozing, out of defensive position. He's a conundrum – but as long as he keeps the positive balance greater than the negative, we'll prevail.
BROON – 6.5/10
Visited Santa midweek, got part of his list fulfilled earlier today by Don Robertson. So took the field grinning and ready for combat against the team that play in the stadium at the bottom of Broon's back garden. As always, Scott Allan was the Broon's main concern as he turned in another solid Captain's performance to limit the opposition's scope and maintain dominance.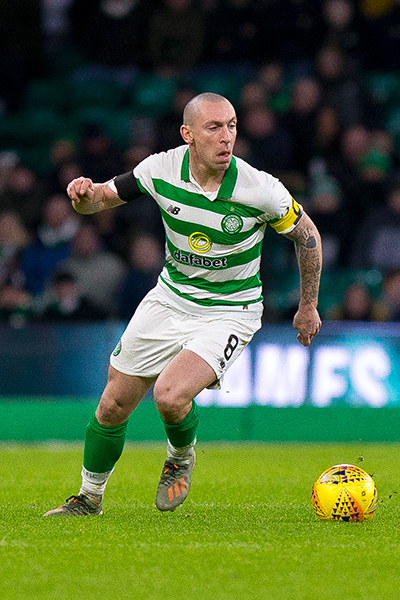 CALMAC -7.5/10
Rested? Not for this Bhoy – spent all week delivering mail as Lennony enrolled him as a part-time postie to keep him busy while the team were in Transylvania. The logistics of getting all those Santa letters to the right addresses seemed to have tuned his football brain – impressively sharp with Sam Jackson on his wavelength. But only Calmac maintained the rhythm for the duration – close to scoring, at the heart of decent build-up. We still await the game-winning flourishes, but there's plenty opportunity on the horizon.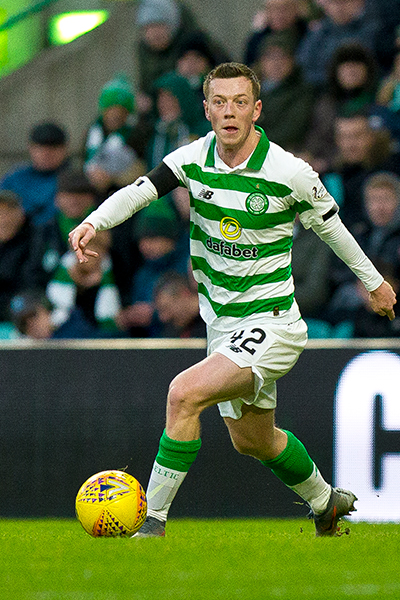 SAM JACKSON – 5.5/10
No muthu-in' CAPTAIN Muthu-a today. Nope. VICE Captain Muthu-a at your service. Know what that means, Muthas? – Captain of VICE! Daym right! Runnin' Hoes for the Bros! In general, bingin' some class ass to the holy grass, Muthu-a took these meth-heads to rehab. Born to hustle, Mutha spread some righteous quality between mid and Eddy, testing their resistance (know what they called resistance in France, muthas? 'Le Resistance'…) early in the game, galloping those Muthas back towards Gaytown. Then… Mutha dipped as Hibs compressed lines. Slick became stuck, muthu-in' stuck as he bogged down with the Begbies when he should have been teachin' them some verse. Lost his way like an unrighteous man in that second 45.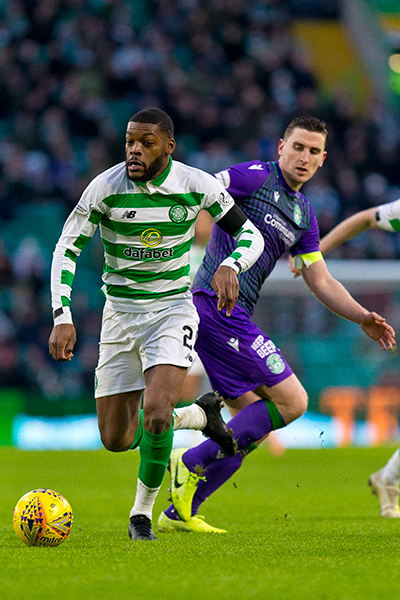 BITTON – 6/10
Casually present. Tick-tocked around like a shopping mall security guard for the midfield, insisting on tidiness and the closing of gaps. Took a booking for some tomfoolery late on. All-round competent, did as was required of him.
FORREST – 5/10
Hung about with fellow elves down the workshop all week, turned up sometime second-half to cushion a nice lay-off for Eddy's goal. Should/could/would have scored himself but for luck. Jamesy's gone all Silent Night right now, but can we expect a raucous cover of Merry Xmas Everybody if Jamesy can get it out in time for our upcoming crucial games? (Ladies…)
FRENCH EDDY – 6.5/10
Le retour. And au revoir Hibees. Should have capped Pingpong mazy with the opener but contrived to put it wide. Them came the pulled chances and a Morelos early second-half. However, once a real sharpshooter finally gets his sight aligned… Swept in the killer to sicken souls, shrugged, and sauntered off. C'est La Vie, the Rangers.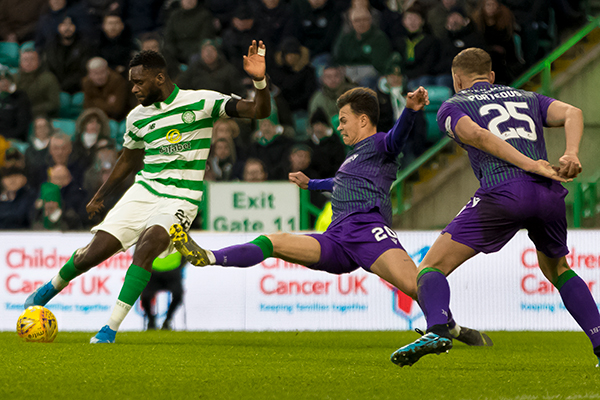 SUBS:
GRIFF – 6/10
'Get one in, son!' Never a problem for Griff (fnarr-fnarr) but not yet adding to his formidable tally; a couple of half-chances as he sniffed about. Main thing is keeping him as sharp as possible for the festive fury. I suggest Jager-Bombs.
ROGIC – N/A
Big Oz swanned on with a few minutes to go, swanned off again. Knackered.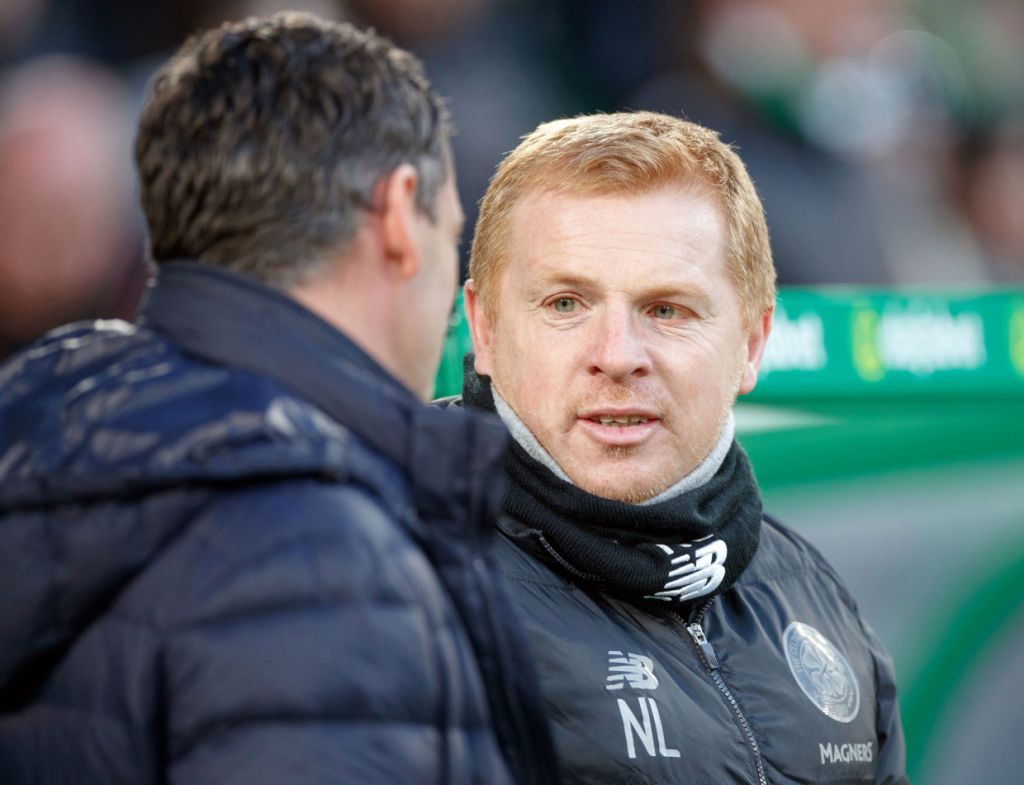 LENNONY – 7.5/10
Last Christmas Lennony laid the foundations for his early 2019 dismissal by falling out with his CEO at the club festive bash. Perhaps you shouldn't have gotten her a big strap-on for Secret Santa, Lenonny… Or left a card with it saying, 'No hard feelings…'.
There's an edge for him when facing his former employers, particularly as the Boot was an Ibrox season-ticket holder in years gone by and used to scream vociferous oranje-lesbian-tinged abuse at him, allegedly – like, "Ye widnae get a sniff at a ginger muff in ma hoose ya sellic basturt!" or something suchlike, as reported by the Morningside society magazine, 'Creme De Caledonia'…So revenge was solid for Lennony, faced with a tricky proposition as the Rangers win earlier added to the pressure to perform. His choices looked less swashbuckling than expected, but we saw through the game more professionally than spectacularly and he emerges vindicated.
OVERALL – 7.5/10
Hibs rolled into town with a swagger, convinced they'd recently employed terrorist-busting superagent Jack Ryan to rescue their season. Unfortunately for their dyslexic club secretary it was Jack Ross, still a decent manager who did a good containment job on us with Alloa a few years ago, but is unlikely to be foiling assassination
plots in the Middle East.
He sounds more probable as the solicitor you get allocated after being lifted for fighting in the kebab shop; "Hello, I'm Jack Ross from Ross Jack and Co., attorneys to the deited and deranged…" Anyway, they were sure to be more regimented and focussed than the last time we failed to beat them, making for an anxious must-win
encounter.
And yet again we take the lead and fail to kill them off; same script as many previous Hibs games. Per Eddy's sitter at 1-0, there's almost a recurring existential mind-block when it comes to crucial league points and pumping the Light Side of Edinburgh.
Tempo slackened, intensity dropped and Hibs began to expand like the 'universe, she is a bitch' as Norman Mailer had it; we were in trouble…For about ten minutes. Then Eddy nonchalantly sealed the points. phew. No late drama, no scares, no catastrophe. Job done yet again, The Rangers left tearing out their own pubes with seething angst. Again.
16 Down. 22 games to go, to the NINE. And every single minute counts.
Go Away Now.
Sandman. Rolling on.