SANDMAN'S DEFINITIVE RATINGS: CELTIC v MUTHUWELL
"Whaur's yer poppy, friend?"
"I don't like spinach or Olive Oil, thanks buddy…"
Me, to perplexed poppy-fanatic at the door of Tesco. He'll regret that when his brain stops hurting. Yuk yuk yuk!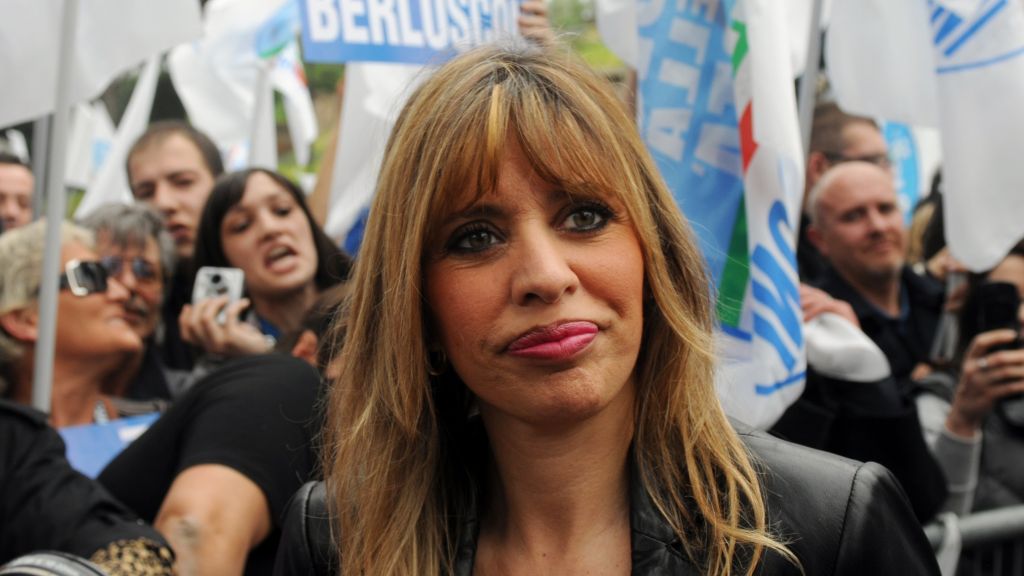 'I just cannot help myself. I tingle all over… – The Broon, he is my new sex fantasy. May Grandfather forgive me my deviance…"
Alessandra Mussolini
THE WALL – 6/10
He's become a Great Wall of remembrance already in his few months back, so it was fitting he was allowed to rest in peace today. Almost. Kept alert by some unforeseen drama in our box on a handful of occasions, coped as per.
Another 🗒 for #LaMuralla and another 3 points in the bag!
Now time for a quick break! 🍀#CelMot #Bhoys #CelticFC pic.twitter.com/mCvAQYVeLg

— Jeremie Frimpong (@JeremieFrimpong) November 10, 2019
PINGPONG – 7/10
Missed Sam Jackson's late winner in Rome because it was past his bedtime. But after all his pals told him about it in assembly Friday morning, he had the Bhoys recreate it for him on the training pitch later on. Recalled to boost the energy levels of both team and crowd. Wriggled through them at will first half and maintained his discipline second despite getting it rough from both them and the Bear with the whistle. Wee dynamo notches up another winning run-out.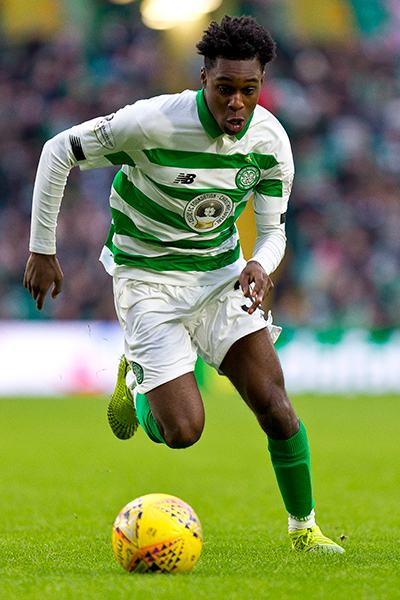 AJER – 7.5/10
Lauded in Valhalla as the Viking who took on the Gladiators and won. As tales are woven into tapestries about our young Ironside, he continues to defy his youth and turn in consummate displays of minimalism; in the sense that playing defence for Celtic in the SPL is a no-win position – you either mess-up or you do not mess-up. There is no middle ground.
Perfection with no mistakes is expected, errors are crucified. 21-year-old lads are considered experienced, infallible pros. Thankfully, big Kris considers himself an experienced, infallible pro and looks like he demands such every time he sees a mirror.
Wasn't even quoted at the start of last season, now he's turning in games like today – fulfilling everyone's expectations and often more.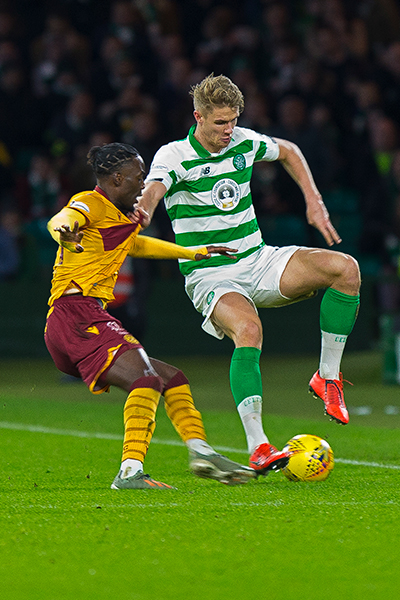 JULLIEN CLARY – 7/10
He certainly looks like he's enjoying himself. 23rd minute turn deep in our half, as they say en Francais, 'Le cool as duck.' Looked like he might score with headers a couple of times venturing up, but didn't connect properly; good lad, never got the bet on…Physically, early season powder-puff worries have now been
dismissed as he tanks burly hoods around at will. VVD MkII prototype developing nicely.
HAYES – 8.5/10 MOTM
As somebody who's fought in every war on the planet, world or civil since .. Well, time has no meaning to quantum-leaping Jonny. It was fitting he took his place on such a Sunday. And he started like he'd been sent over the top. Again. Though the foe today was distinctly more ugly than he's seen. Good support up the left all game, creating and filling danger zones – cracked a shot off the keeper's fists on half-time to remind us all he was potent in attack when wearing the red woolies of the Sheep. Then he fires in the second off Tait – well, let's give it to Tait for the finish off Jonny's cross; he may be our January signing to backup Eddy…But let's give the MOTM to Jonny for being the tireless ordinary soldier who stepped up today and became the brigada leader who drove us to a crucial victory. Partisan Hayes, we salute you.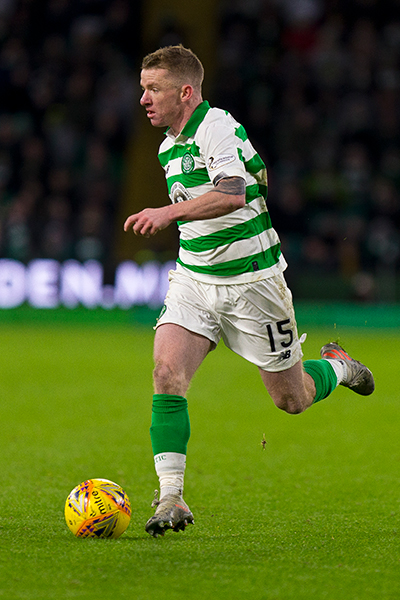 BROON – 7.5/10
Here's a captain that stays in the trenches with his men, who doesn't hide in the shipyards when the going gets tough…Here's a man who's done, finished, had his day, still demanding his side outlast him and play, play, play. Incredible engine, looks like he's not stopped since Rome. Conserved his energies well today, dropped ten yards to solidify mid to back, planned his own game to perfection. Two weeks downtime and he'll be fizzing to go again right through to 2020.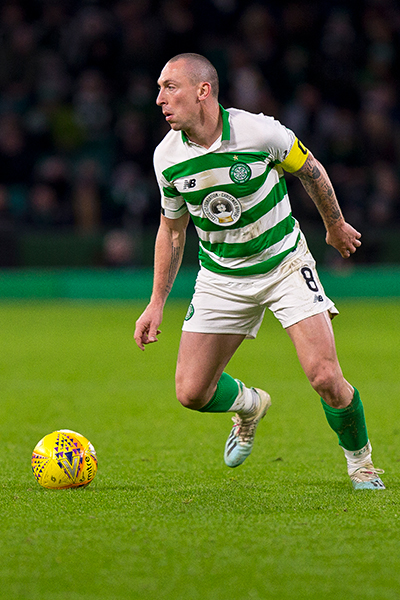 SAM JACKSON – 8/10
Ah'm gonna turn your Remembrance Sunday into a righteous Motherin' Sunday – a Muthu Murderwell Murderin' Muthu  Sunday, Muthus…The black muslim son of immigrants who slayed fat Musollini's XI – ah karmic irony… – brought his righteous muthuery home to banjo the Lanarkshire Bears.
An' his muthu-in' distribution – like the Mutha got his 'Mister nine-millimeter' in his days boot, pepperin' accurate killer-balls inside their full-backs all day.
Some Muthas around me don't think he's a fit for 'the Christie role'. Right you are, Muthas – different Muthas entirely. Rampaging Ryan ain't got the pivotal nous of Sam L., and The Mutha ain't got the incisive penetration of Corpus.
Mutha played the exact role we needed – the hitman in control of the mutha-in' situation, keepin' every Mutha cool like Fonzi as we faced a second 45 with Lazio-lag creeping in against a competent cadre of grim-set muthas. Quality job done, Mutha? Correctamundo.
CALMAC – 6.5/10
He shall not rest. So metronomically perpetual that piano teachers worldwide structure lessons around his Celtic performances. First time he's looked weary – drifted a few uncharacteristic long balls
off course. But with Sam L in there to do the shuttling, he was allowed space and time to sit nearer Broon and dictate without being required to inject bursts from the middle or cover for Corpus' expeditions
forward. Good management and tactics? Deniers? Deniers? Bueller? Bueller?…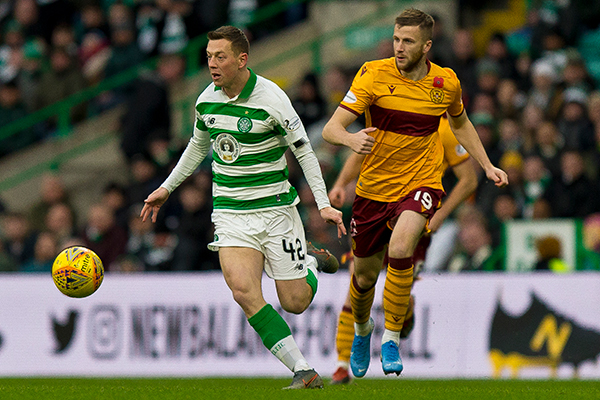 FORREST – 5.5/10
Right wingers-hunter, slayer, quiet hero of our age. Jamesy doesn't need much of an opening or time – he'll wreck you in a flash, as they now know in the bars of Rome. Not happening today as his pistons packed it in on the hour – he'll need to take it easy over the next fortnight to freshen up; shouldn't be a problem as he'll be with Scotland…
ELSHAGYONLASSIE – 6/10
Has an astonishing ability to materialise out of obscurity and garnish a match with moments of quality. He needs a chef hat and a French accent to complement that transformational ability as run-of-the-mill SPL stodge becomes a delicious treat. He somehow manages NOT to look a proposition then does something simple that is yet fluid and brilliant. And then he over-elaborates and everyone's moaning again, like his
early chance today. Thing is, he doesn't stop. He'll keep on trying in the assured certainty his skill will prevail; Thursday, yes; today, like Jamesy, he found his edge a tad blunted.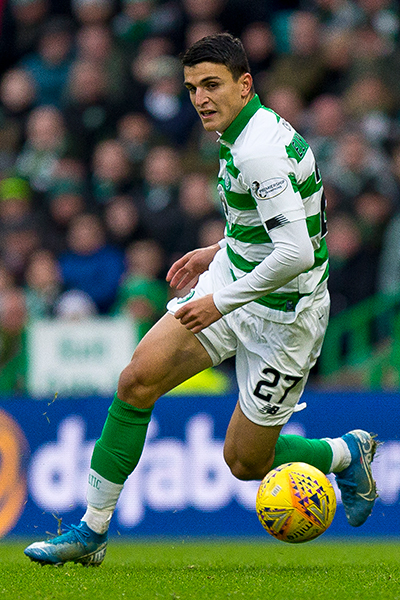 FRENCH EDDY – 7.5/10
The mercury is cooling with the temperatures. Our quicksilver looks like he needs a breather, which he won't get anytime soon, so somebody's going to have to provide light relief. Aye, right…Sentiments of handwringers. 17 minutes, BANG! loose ball, slams it high into the pokey. Rest of game he floated around their lines, troublesome as a reader at a ludge meeting. Now, what's French for 'International call-off…'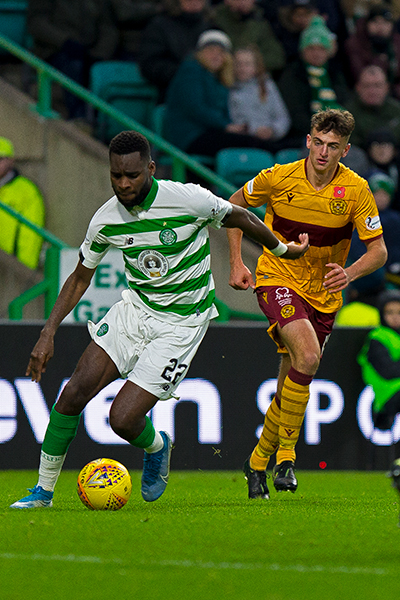 SUBS:
MORGAN FEEMAN Jr. – N/A
Obviously getting engaged to a Lennony family member, or keeps winning Rock,Paper,Scissors versus KNOWN MURDERWELL SKELPER Sincy for the coveted 'token-bench-sitting-thrown-on-late-for-win-bonus' position.
CORPUS – 6/10
Relegated to the bench as punishment for rejecting three requests from the Pope for an audience, or maybe something to do with a knee problem. Son of Man replaced the Prestwick Prodigy and busied himself shoring up the middle.
LENNONY – 8/10
Task on Thursday – try for a spot in the carnival parade. Task today – keep the train on the tracks. He resisted temptation to shuffle more than necessary and got the required level of performance from his drained choices to hit seven wins on the trot, two of which came against Serie A opponents, and injuries seem minimal enough to absorb. Phew. Nothing more he could have done. Satisfaction achieved. That's what she said…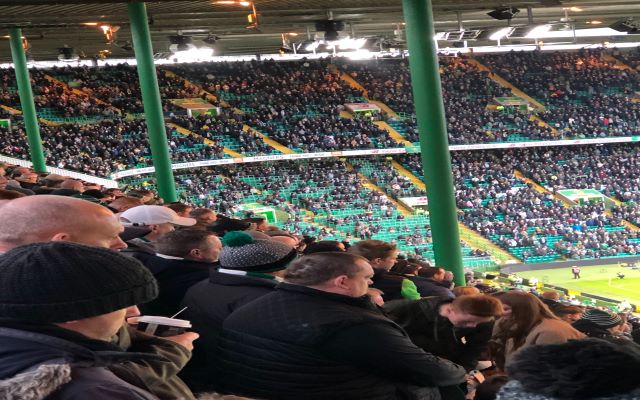 OVERALL – 8/10
A perfectly-observed minutes silence ramps up the Poppy Police perma-rage before we'd even kicked a ball. SMSM hacks weeping in the press box. Bill Leckie doubled over, attempting a less than subtle impression of Edgar Bergen, coughing like hell.
Had to be on our toes against a well-organised bunch of pseudo-zombies pressing us high. There were a few hairy moments. However, Broon sat deep to preserve tired legs. They needed killed-off without a reanimation option and in true mimicry of their Govan relations, they killed themselves off early second-half. Lulz.
So we hit another fortnight break – jee-sus. And as The King runs off with the poppy funds we're still first despite the SMSM attempting to introduce playground rules – we lost 0-2 to Livi, they won 2-0 so they get top, never mind that pesky goal-difference thing…
Today was a good professional effort. We'll win the NINE by at least 9. Remembrance that.
Go away Now.
Sandman to hibernation
ALSO ON THE CELTIC STAR…