SANDMAN'S DEFINITIVE RATINGS: CELTIC @ WINTERFELL
"Beyond the Ice Wall lies the place of The Wildings, who worship oil. They run free, stand free, rustle sweetie papers when they get excited, and ravish sheep to calm down. Their leader is a witless Bear of the South, raised to godlike status by deluded aspiration and sentiment for times past when another alky ex-Bear led them to unimagined glory. They claim to fear little, but the invading Celts have taken many a trophy from their desperate grasps."
Game Of Thrones, 'Chronicles of The Northmen'.
"Fit like? Furry bits d'ye bide?"
Aberdonian for, 'Good day, can you explain to me what electricity is?'
The home end at Pittodrie at half time pic.twitter.com/5fWAbfkojG

— The Shamrock Magazine☘️ (@TheShamrock1888) October 27, 2019
THE WALL – N/A
Monolithic presence in startling canary yellow – too much for some of the local tweakers who ran out screaming about giant jurassic dinosaur birds and how Jeff Goldblum was right about 'life always finding a way…' Enjoyed his day until the hour mark when the sun was obscured by the
shadows of the stands and he couldn't work on his tan anymore.
AJER – 7/10
Ah, the North. So close to Valhalla he can smell it. Behind the stand, shores upon which his ancestors landed to rape and pillage. Well, pillage only, after they got an eyeful of the local 'women'…Big Ragnar revelled in the memory of ancestral war-waging. But found no worthy opponents today. Indeed, the vikings would have been embarrassed at the level of resistance. He strolled it.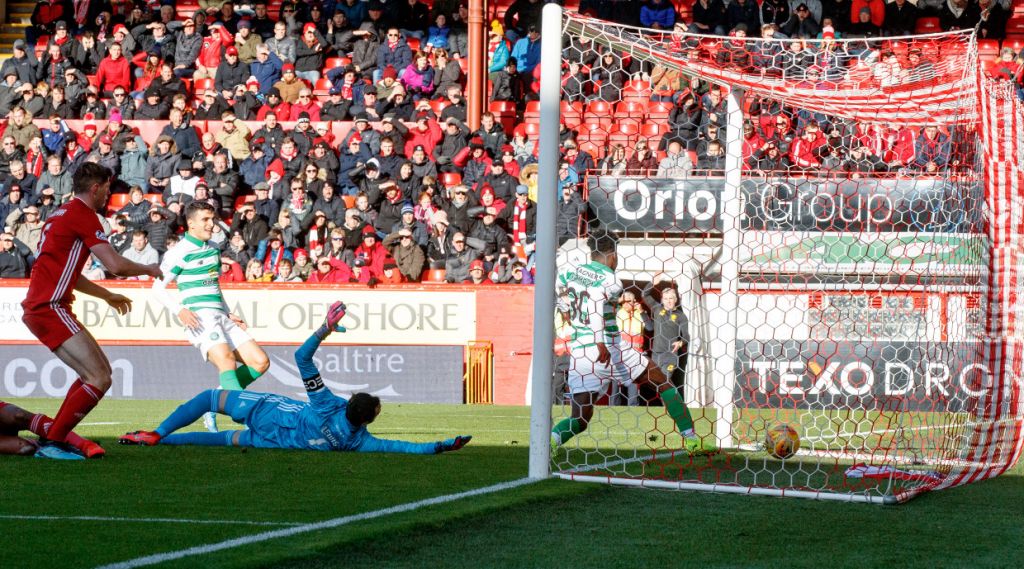 The happiest bhoy in Aberdeen 😁 @JeremieFrimpong 🍀 pic.twitter.com/M6bi2zNl6U

— Celtic Goals (@CelticGoal) October 27, 2019
PINGPONG – 8.5/10 MOTM
The cloying warmth of backstreet Thai bars was blown away by the bitter north-east bluster. But enough of McInness' breath unsettling the wee mhan – he owned that right side. He's not the Thai Junior Ping-Pong-With-Nae-Bats champion for nothing and we saw the future today; it was dazzling: Movement, energy, intensity,
ability – and a goal thrown in. Enthusiastic wee champion! You just want to pinch his cheek and buy him a Happy meal.
JULLIEN CLARY – 7/10
Big fascist-smasher. Took on Aberdeen's BFG (Big Fecking Gimp) in a first-half WWF charity event. Incredibly, replaced at half-time just as all maniacal interweb match summarisers were dreaming of their renewed 'headed goal from Julien' bet coming up trumps second-half. The most insane substitution of the season…
BOLIWOOD UNCHAINED – 6.5/10
I knew he wasn't Sincy! I sussed him today in a flash of epiphany. But what an acting job Jamie Foxx did here to get himself established in the Celtic first-team squad before revealing his true identity. And he's not bad. Nothing mental, nothing overtly spectacular, just a smooth cog in the conquering Green Machine.
BROON – 7.5/10
Would he be fresh enough after leading his victorious brigade of Antifa heroes? The idol of Shay the LIAR Logan – illigitimate sibling of departed-Hobbit Shinnie – who often vents his loathing of the Hoops, reprised his total control of the game to once again become the Baron of Sheepland. Stamped his authority sometime after breakfast and was merciless with his possession. No scraps left, and no scraps lost. Like. A. Boss.
CALMAC – 6.5/10
He was perky and bright but I though his timing/touch were out first half although his positioning, movement and breakup play all spot-on. Another component playing his part without stretching himself too much.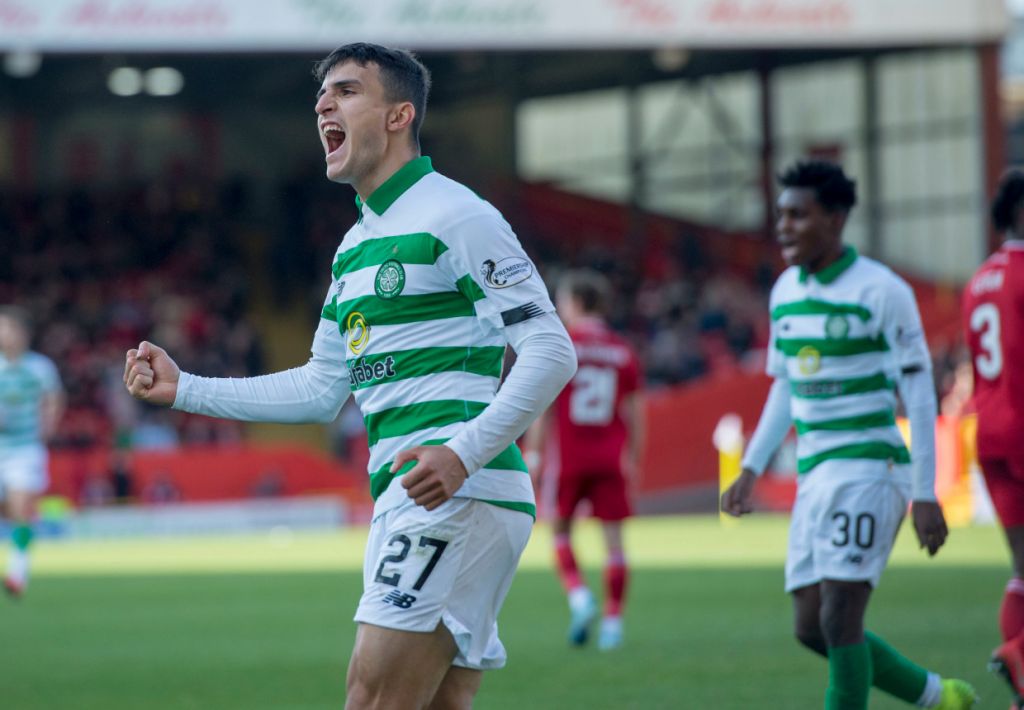 ELSHAGYONLASSIE – 7.5/10
Lively and involved with real impact – setting up Jamesy, great take and finish for his own. Always in and around French Eddy which gave us exciting options at the edge of the box and proved a nightmare for them to handle. Major contributor to our match-killing start.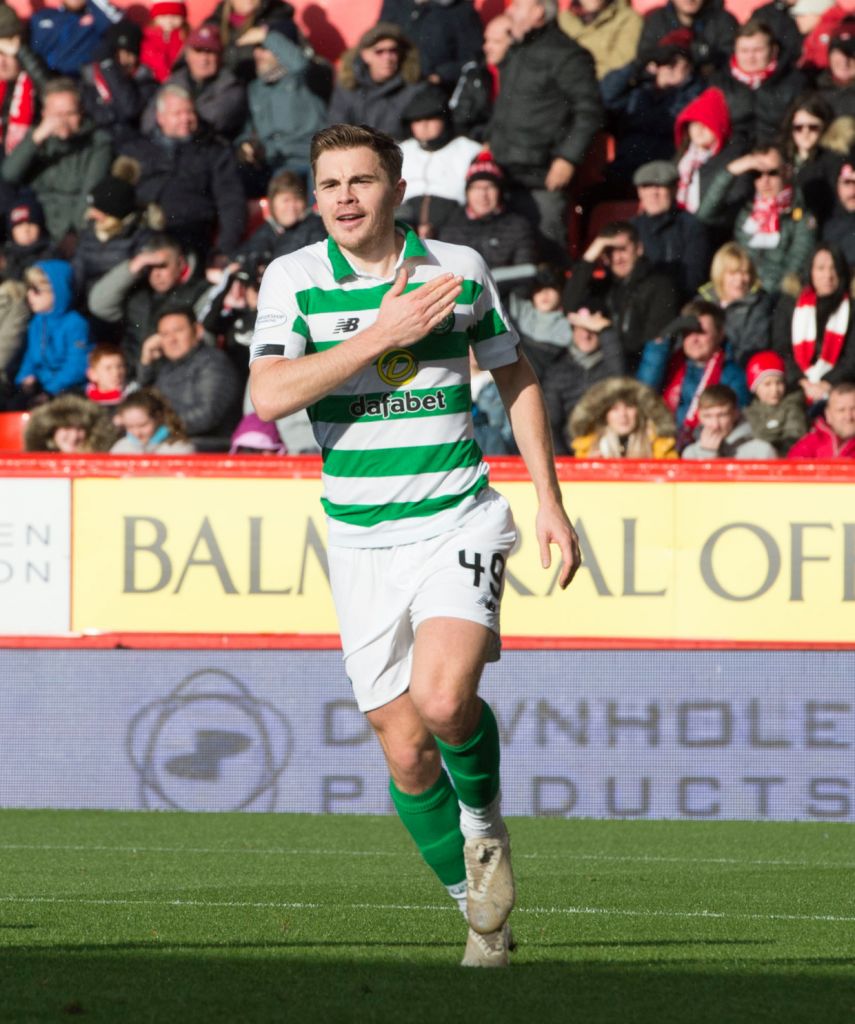 FORREST – 7.5/10
Bloody freezing, Jamesy. So he did the right thing and kept it in his jockstrap lest the North winds blew it aff. At least the cold made sure there was nothing in extremis to damage while he taunted and terrorised their left flank and drew them into a kicking match. Well, they kicked fresh air. Jamesy floated around, and devastated them with his sublime finish after zipping in like a barracuda through the shallows.
ROGIC – 6/10
If you want to shear a sheep, bring in a big Aussie sheep rancher. Spent the first fifteen minutes in the stands with the away support then ambled on to pop up around their box and make me realise Corpus wasn't playing. Still appears to have some way to go to full-Rogicness but clipped in a lovely ball for El's goal and there were signs – when he wasn't getting tangled up – that sharpness is slowly honing.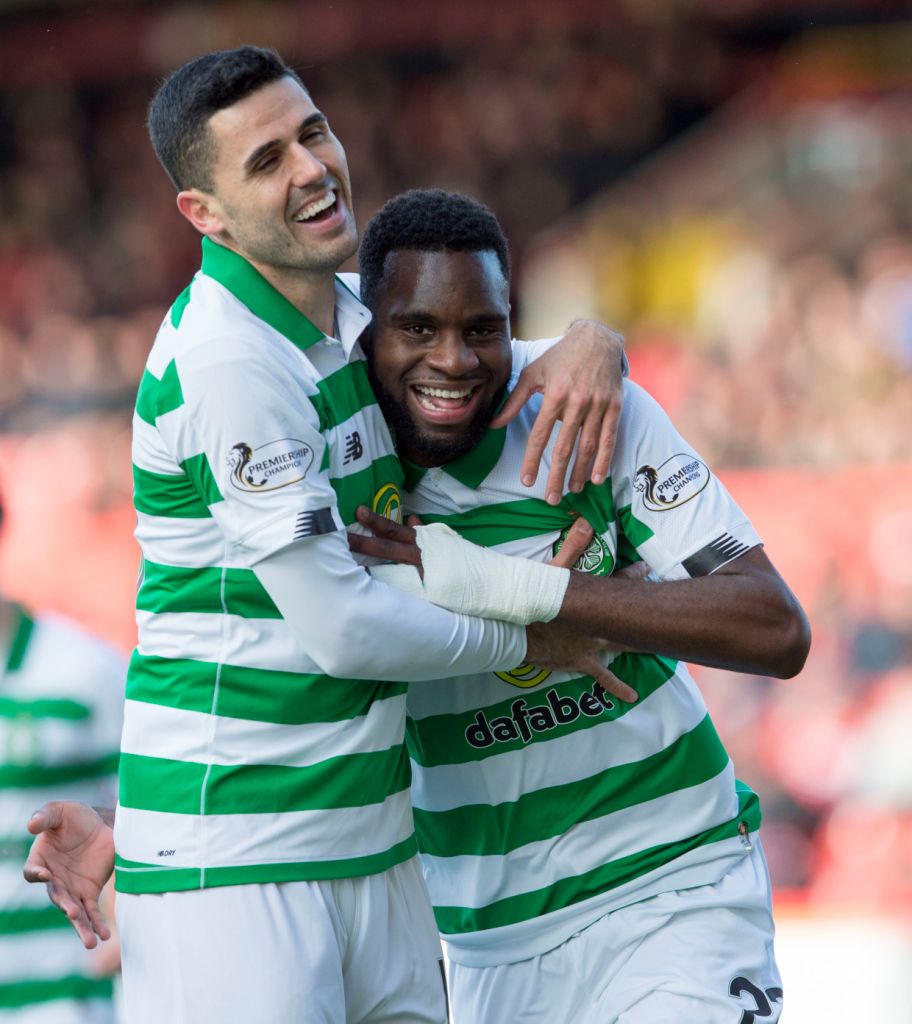 FRENCH EDDY – 8/10
Magnifique. Le Tueur struck with just about the goal of the season to open the Beautiful Sunday scoring. Utter class running that front line Han Solo – wish we'd take the burden off him sometimes with a 'Plan B' strike partner.
BUT… in his post-game interview did he say 'the **** just play this afternoon, so it was important result'. Spat my beer everywhere. Oh, please say it was so…
Celtic are…… pic.twitter.com/LgEWSObTMM

— Tam sellics son III (@TamsellicsonIII) October 27, 2019
SUBS –
BITTON – 6/10
Big Nir returns to handle the BFG for the second-half; nice assessment of his physical rehabilitation. he came through, and still managed a few of his incisive forward passes.
SON OF A GUN – N/A
On comes big Cameo to join in the shootie-in, and… Didn't get one in. His pals were bored by then and he charged about shouting, "mon' ya bams, gie's a hon'" in Ivorian, looking for an opening that never transpired.
JONNY HAYES – N/A
Thrown on from the past to remind the Sheep of their past future present future past players, or something like that from a duff Terminator script.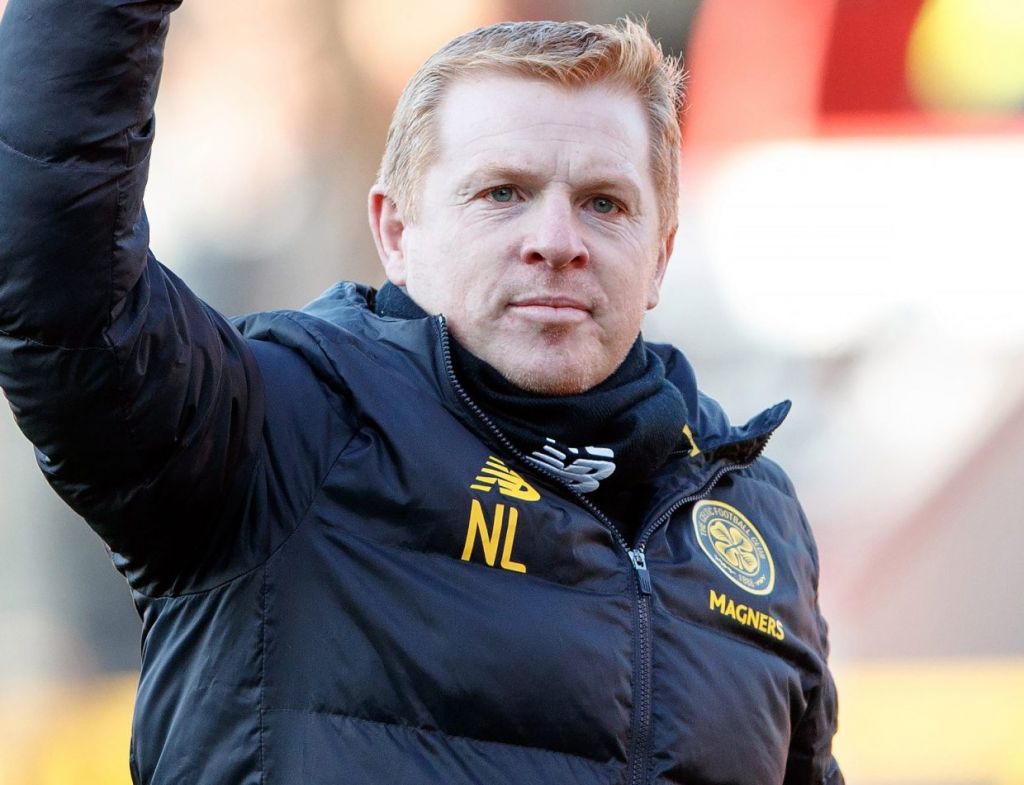 LENNONY – 8.5/10
Test? Passed. Got everything right from the start – mentally all-in to reduce Thursday's glory to yesterday's afterthought. He had his men in the moment and how we benefited. Compare and contrast to the Livingston debacle where it was Sunday-league hangover going-through-the-motions-waiting-for-someone-else-to- wake-up. Aside from one of the craziest substitutions in Celtic history (point off for that!), a major obstacle on the calendar was reduced to a half-hour execution with no little thanks to quality man-management.
OVERALL – 9/10
Not baaaaa…d. Magnificent Hoops ignored the distraction of Derek McInnes shuffling along the touchline and intermittently peppering the proceedings with invective like a grumpy, hairy lesbian feminist activist at a patriarchy protest. We consigned Livi Sunday to the WTF? bin of bad memories and got to slaughtering
the Northern flock for Sunday lunch, leaving all the wee lambs in the stands silenced (see what I did there, Hannibal?). No Euro-lag, just a squad of players finding their groove and focussing on the prize. Pitch perfect pumping for opponents who like to throw a spanner in occasionally. And a decent goal difference addition. We move on victorious.
Go Away Now.
Sandman Out
FULL-TIME: Rangers 0-3 Celtic pic.twitter.com/9tMKSCH9NC

— Rangers Women (@RangersWFC) October 27, 2019