SANDMAN'S DEFINITIVE RATINGS
BLACK XMAS 2 : DIE HARDER
"Eet ees nothing personal. Well, eet ees, actually. I hate you all. You smell baaad. You sound baaaad. You are so flaming ugly. I want to go so far from you eet make New Zealand look like Parteek. Feefty-five ees the amount of light years away from you I hope to be by the time you feeneesh first course of penicillin for New
Year goat-pump at end January. Go-surrender. I go to Celteec…"
Alfie Morelos' New Year message to The Rangers International support, Bear TV.
THE WALL – 6/10
Solid, uncompromising, good handling, good save with his feet, no chance at either goal. Will be raging he didn't even get enough work to be the hero and still lost the game due to malfunctioning outfield.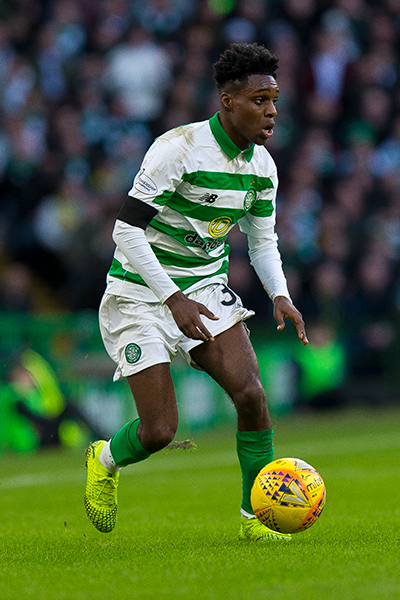 PINGPONG – 5.5/10
Brick wall ahead, wee mhan. Channel ineffective due to Jamesy posted missing. Pingpong's boundless energy was wasted due to him having to check inside every time he ventured forward. Jamesy, and others, were supposed to create room with movement, let the wee guy rampage. Jamesy spent most of his time on his Nintendo Switch, far as I could see. Pingpong was double-teamed every hopeful burst.
JULLIEN CLARY – 6.5/10
The big guy CARED; you could see it. Soem fine blocks and timely interceptions, handled their attack well, looked dangerous. Just couldn't get his fellow players up to scratch. Cut a frustrated figure at full-time.
AJER – 4/10
Young Ragnar got found out. Combative as always, knows himself he got out-jumped by goon for their winner – well, he never got off the ground; there goes your zonal-marking nonsense – ONE player loses space and its curtains – that's WHY you have players on posts. A defensive system for snowflake theorists.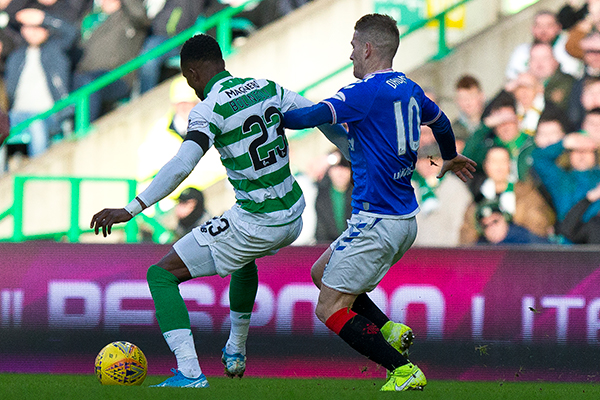 JAMIE FOXX – 3/10
Make your mind up. Haphazard worst of him as he hesitated, flustered and remained in two minds for beyond the ninety minutes – still on the park as I write trying to decide what tunnel to take off it.
BROON – 6.5/10
Never say die – skipper must be hoarse trying to draw cohesion from his team. Embattled and outnumbered, we got what we expected – a fight to the death. Can only hope he whacked a few heids in the dressing room at full-time.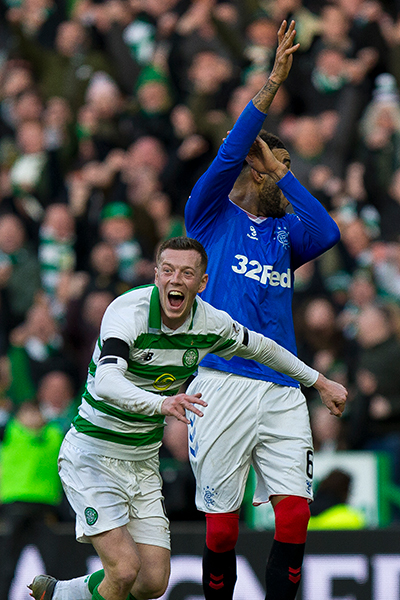 CALMAC – 7/10 MOTM
When he got the chance to play, he played. Had to fight for every opportunity due to midfield imbalance. Frustratingly, looked right up for the game – Han Solo – but we had no dominance to suit his finesse. What a waste of Calmac on form.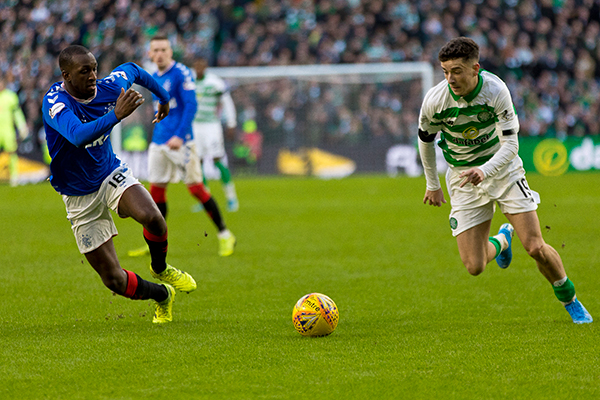 MIKEY J – 0/10
Thrown to the lions last Xmas, bigger, stronger, handed a chance at redemption this Xmas. Blew it. Our 80s icon looked like an 80s sand-dancer trying to fit into the modern, slicker game. Ineffectual, mostly testing out cul-de-sacs or aimlessly wandering. Slipped free on a couple of occasions and failed to show any class when it was
required to make the difference. I'd put him out on loan for game-time and maturity. This was his moment. Again. And it wasn't. Again.
CORPUS CHRISTIE – 3/10
Father, why have you foresaken me? Crucifixion right after Christmas – our system hindered his effectiveness, his lifeline penalty killed our jhoy. I'm not having the 'anyone can miss a pen' rhetoric – there's no mercy here; if you
are Celtic penalty-taker you SHOULD KNOW MacGregor preferred side to dive – ask Samaras when he denied us a title.
Do your homework, Corpus; you gave him his designer penalty – mid height down left. Half the guys around me called it. A devastating lapse in professionalism. The cost could be epic. Point added for comedy-fingering Morelos.
FORREST – 0/10
Really, Jamesy? I failed to note one single touch or run. Player of the Year to invisible ghost of Christmas past, present and hopefully not future. Pingpong carried your workload, you snuck out of the game like a flasher in the night. An utter, utter fail at the most crucial of times.
FRENCH EDDY – 6/10
Whit's French for blasé? He must have felt like a legionaire stranded in the Sahara – starved of service and wandering in hope of salvation. He actually looked dangerous whenever we involved him – scored a nice punch but was criminally under-used when we needed to at least offer the chances for him to turn things round.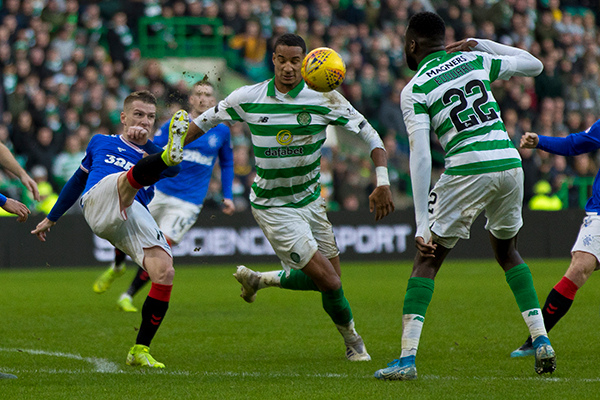 SUBS:
SAM JACKSON – 5/10
Godaym Mutha ran on into a storm, attempted to balance the righteousness in the middle but his presence came too daym late to turn the tide. Should have been on half-time, or even from the start…
BITON – 5/10
Glided around covering well as we threw Pingpong forward.
GRIFF – N/A
Too late to make an impact but tried his damnest. Poor corner delivery at the death.
LENNONY – 2/10
Channeling Rodgers and Mowbray. Zonal marking? I HATE zonal marking. THAT is for pussies. PROVEN. Them – two off the line. Us, screwed for the winner.
Surrendered the midfield numbers in sparkly hope our 'scintillating' front three of Mikey, Jamesy and Eddy would blitz them. The two wingers were duff, Eddy was isolated and we were swamped in the middle, unable to control the game and form a platform to build off.
Flair players failing, out-numbered midfield creatives struggling… Lennony saw it, must have realised we got lucky first 45, yet failed to address the problem second-half, sent the SAME formation out hoping they would flag. Got what he deserved; nothing.
This was NOT a game to play PC Football Manager with – this was a game for tried and trusted set-ups with experienced heads who know how to beat them and keep us in a game with them when creatives are struggling.
Lenonny chanced it, was reluctant to alter things obviously not working until too late; threw the NINE into jeopardy.
Verdict: Read like a picture book with big letters for thick scousers. Shambolic, erratic COLIN NISH.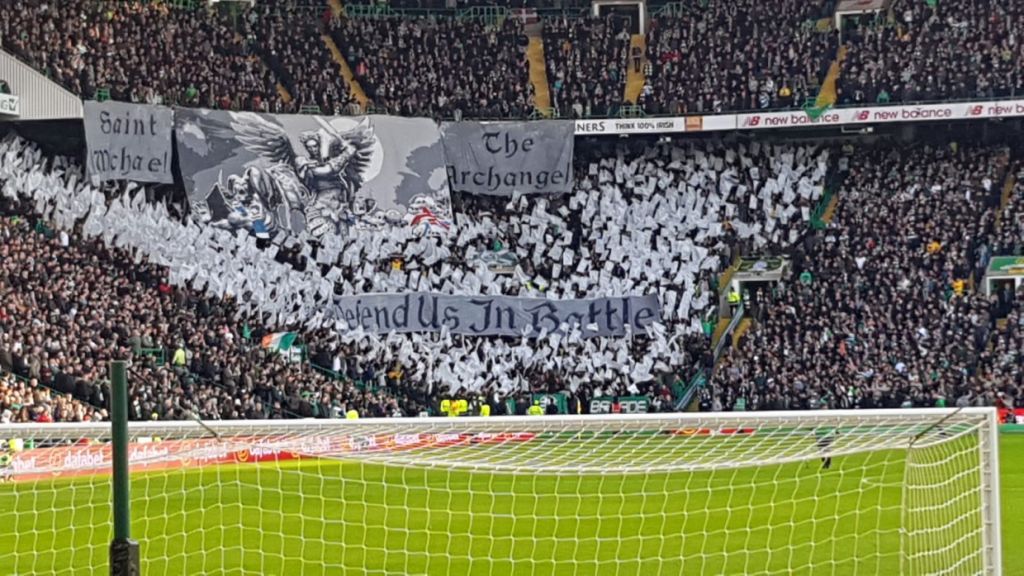 OVERALL – 0/10
Third Xmas in a row we fail to turn up. Pumped twice, with a lucky draw back in '17. Yet again we get to the brink of glory only to cast them a punctured lifebelt of hope when the big green door should have been slammed shut in their ugly mugs.
There are NO excuses for the performance these players delivered. This was another cup final. This was the chance to slap their stupid faces after a month of hearing how lucky we were to scrape the cup win. Our players knew they did have something to prove and that a competent Euro-performance would blow them away. Half the team failed to show, we displayed no guile or tempo or at any point looked like winning handsomely.
We let a well-organised side with mental toughness dictate the play to the best of their ability. A good Euro side would have taken six off us – they hung in to win. Sad thing is, they deserved it, on a day where we could have taken a massive stride towards the NINE.
This was Celtic at their gutless, guile-less, sporadic, turgid worst – a stoically poor display that was difficult to take any positivity from. A re-run of 2018.
To lose like that to them is to reprise the worst of the Rodgers-era capitulation; to give them hope like that is to cast history into the gyre and gamble with destiny.
I will never condemn a Celtic side for going down fighting of being luckless but today was an OBVIOUS given – they were going to turn up and fight for the title.
We needed to take on the challenge and batter those upstarts back into their box.
We KNEW this. Or, at least, YOU knew this, I knew this. The team? Lennony?
Instead we played Pandora. They win at Paradise for the first time – it's been TEN years since the last lot won here.
Now they're on it. Now evil sees the opportunity to smother hope under a coming wave of hate and emnity the likes of which we have never seen.
All we ever needed to do to kill them off was to win. Win, win, win; especially WIN when the chips were down, when the big games required it, to sicken their belief.
Yet, we never turned up.
To summarise: IT gets sent off and I couldn't even muster a smile; you messed it up, Celtic.
Go Away Now.
Sandman. To hibernation.