SANDMAN'S DEFINITIVE CUP FINAL RATINGS: CHAMPIONS v MONSTER-HIDERS
"We never stop, either. Greetin'…"

– The Zombies. (From Disney's 'Mulan')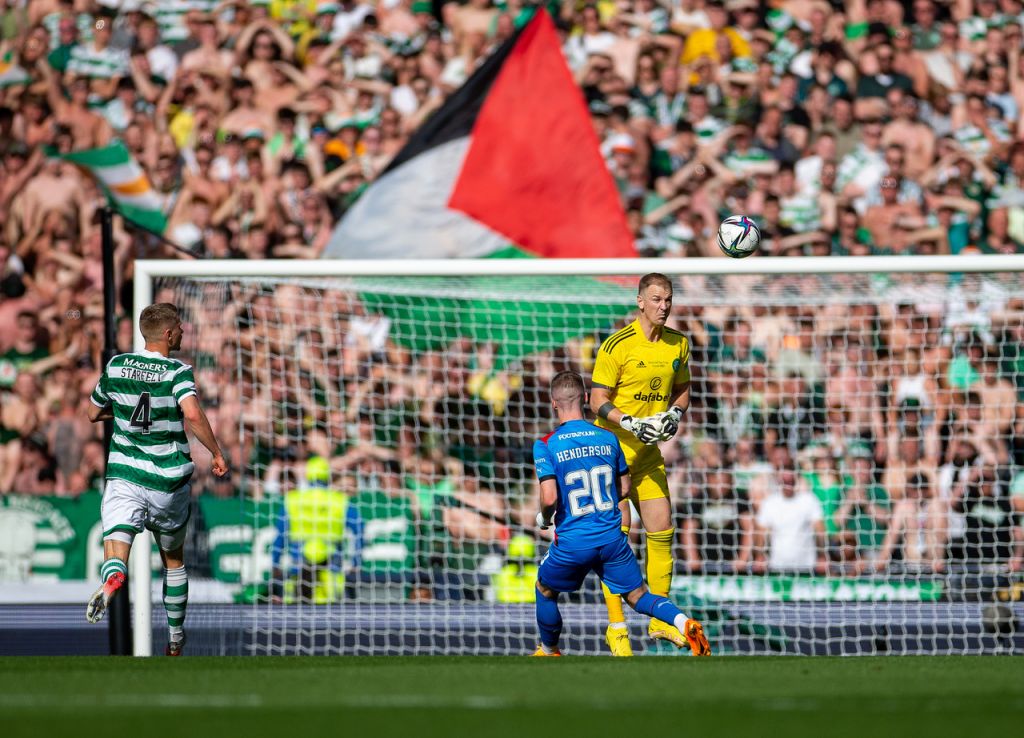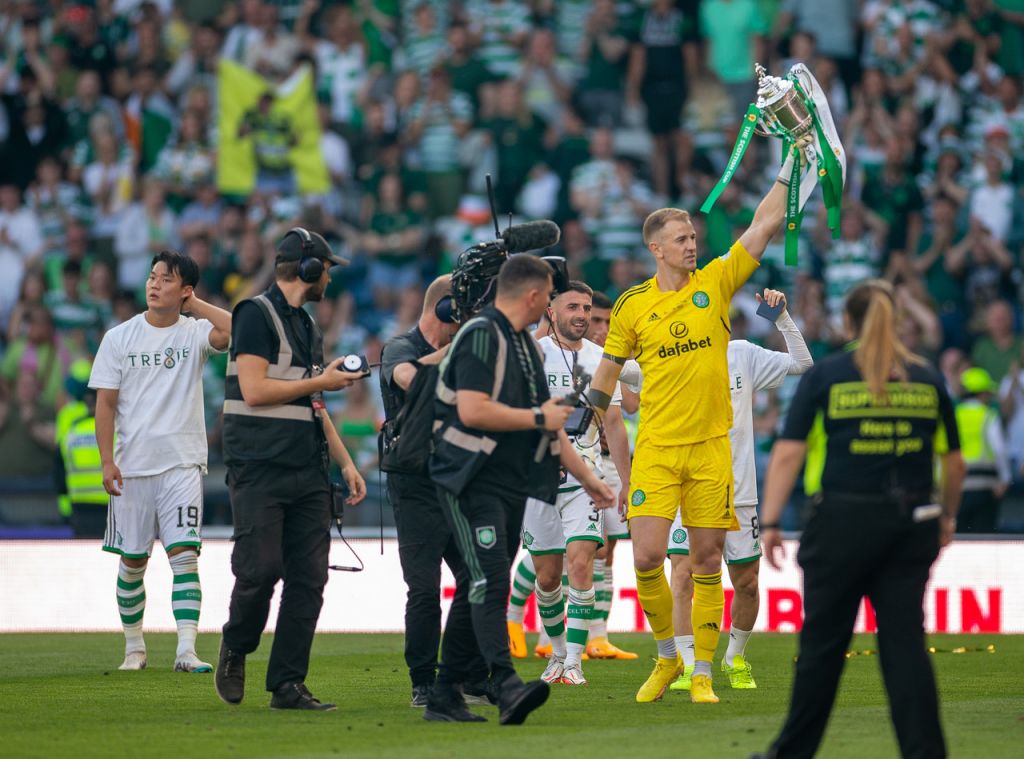 ROXIE – 6/10 – "Whit.The. HELL. Wis.That?" It was about their only shot – heider – on target, Joe and it was a belter. So no guilt. Particularly seeing as the only other heider of note in the game belonged to Joe in the first half, tidying up with casual aplomb.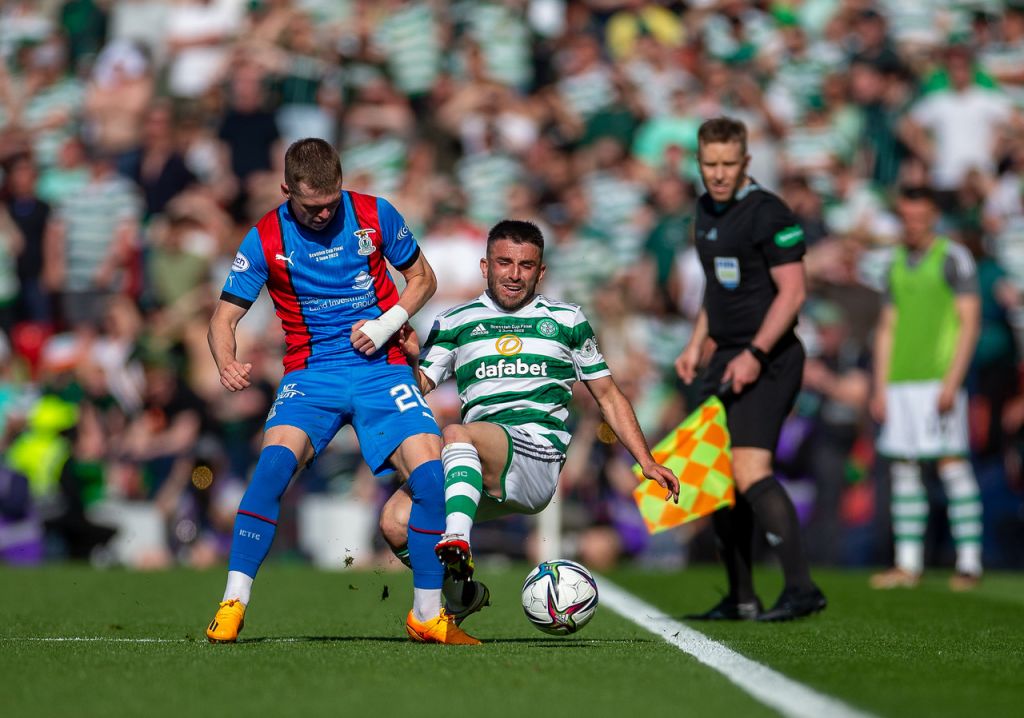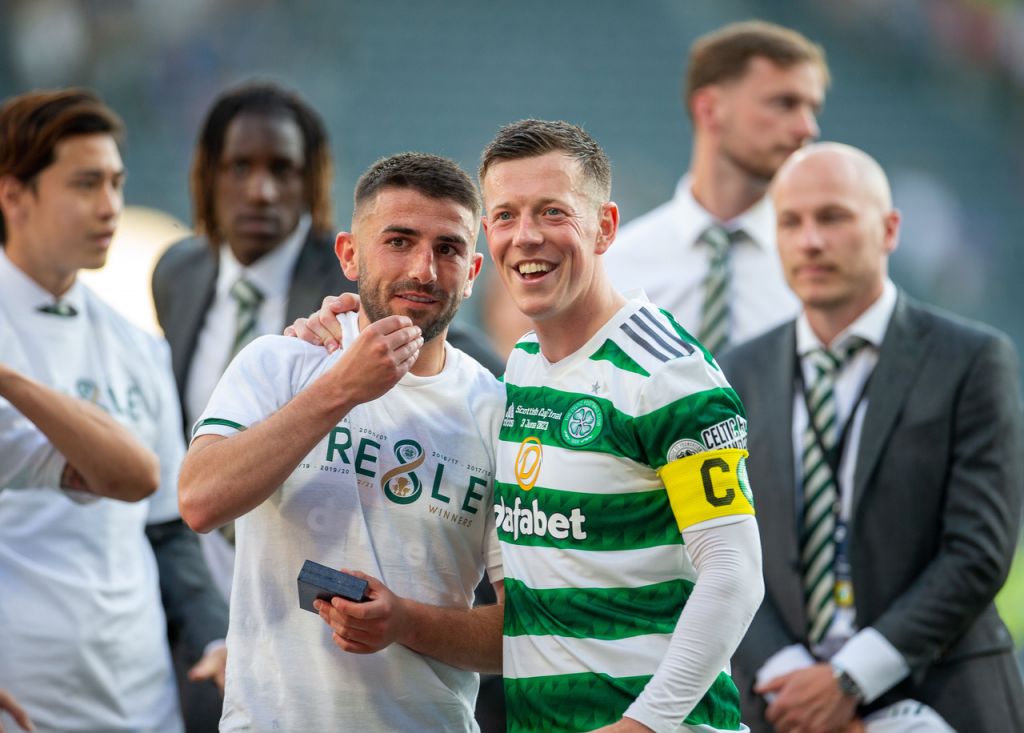 GREGGS THE BAKER – 6/10 – It might be hot in the bakery, but it was equalled on that Hampden pitch. And so was Greggsy's fruitless toil to break down their stoical resistance; like trying to get the scones right when the oven's overheating.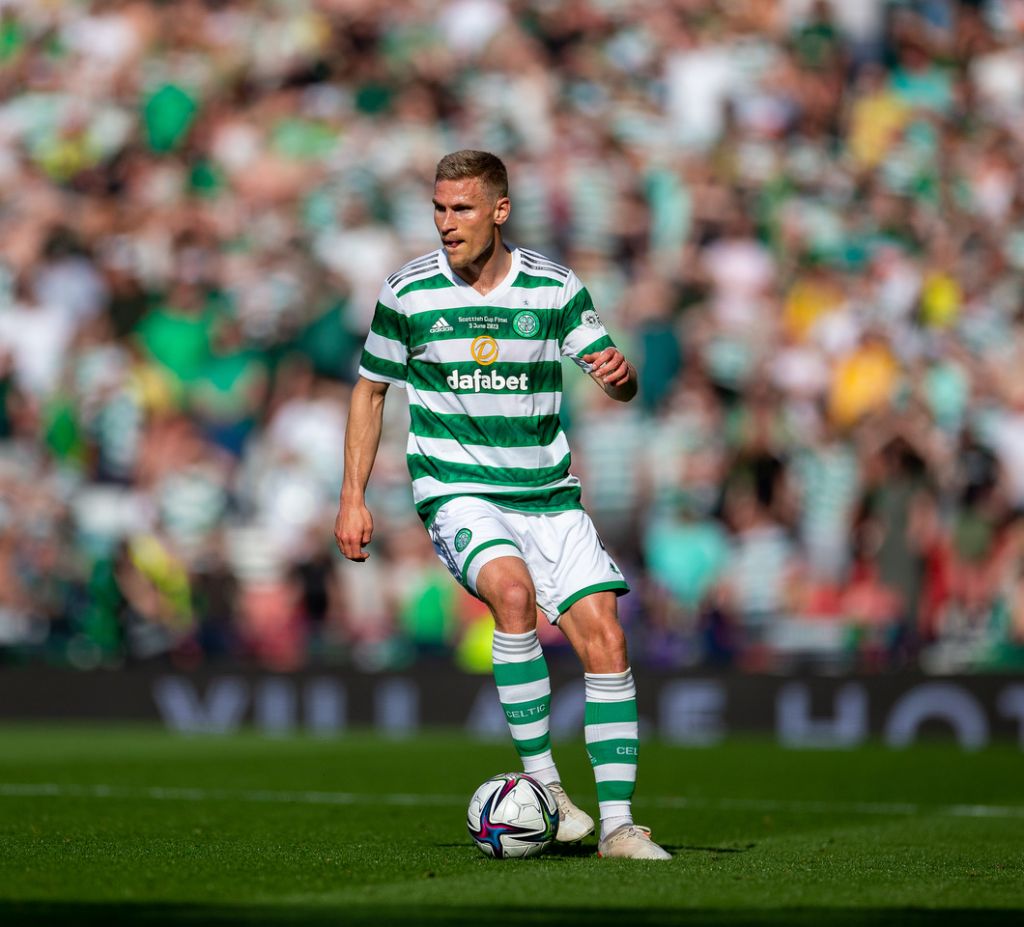 STAR LORD – 6.5/10 – Not a lot required other than focus and sharpness; he carried his good form into this one, managing to impose his dominance early and foil their physicality.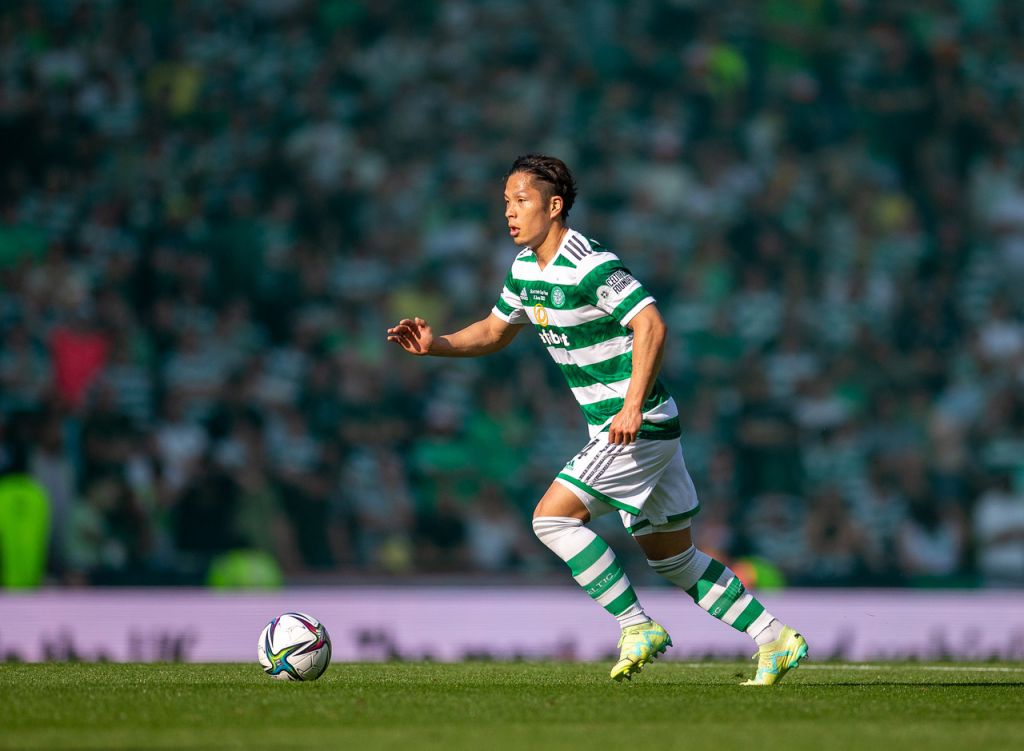 TONIO IWATAO – 6.5/10 – Bhoy's got guns, and they saw him through. Might have been lost for their goal but there's no arguing the quality of the ball and finish. Otherwise, he found his feet and presence well, filling in to
midfield when required, to enhance the press.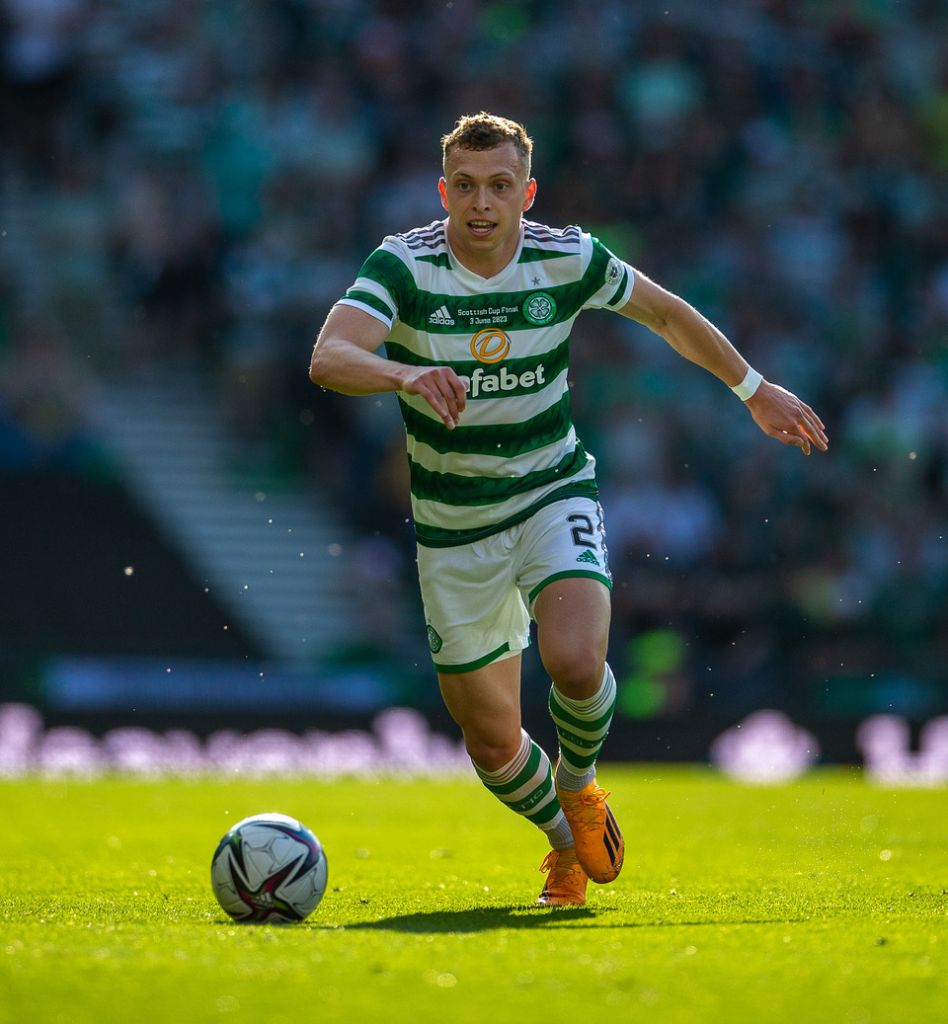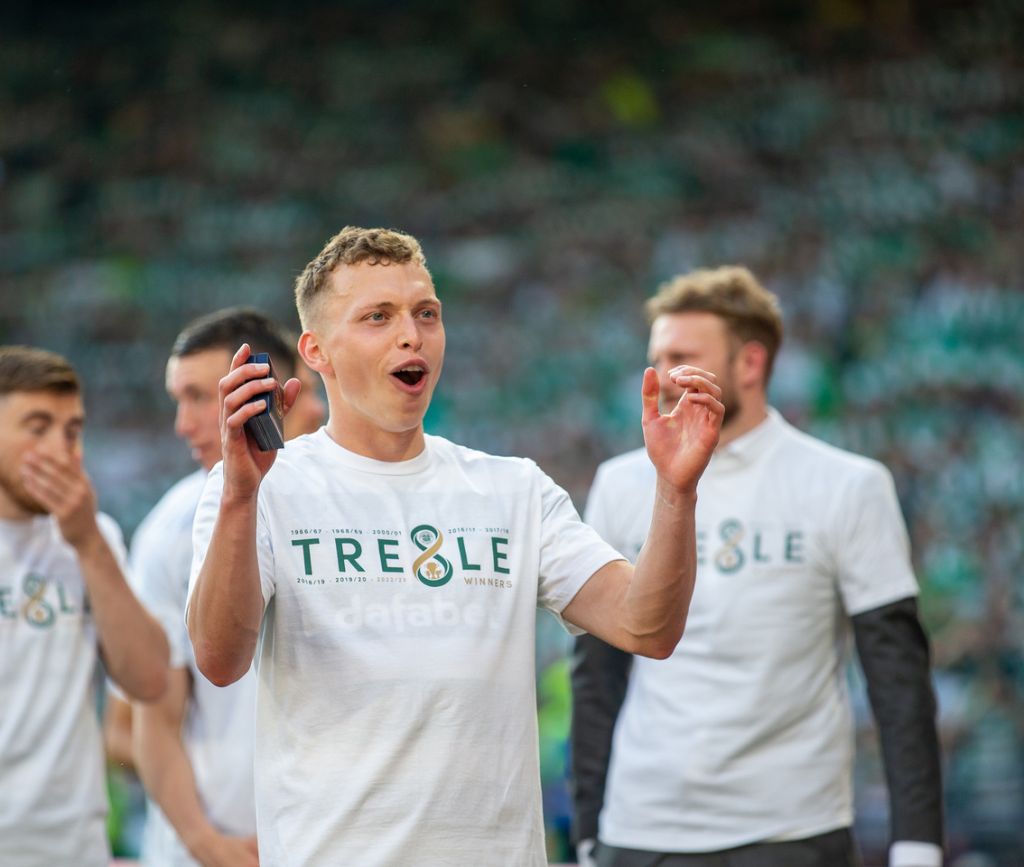 WAYNE GRETZKY – 6/10 – Blocked by the…Block. Stubborn opponents choked his opportunities and forced him into monotonous check-backs; even inverting became pointless due to traffic congestion that would have elicited
multiple tickets in Gaylordville (Edinburgh, for clarity).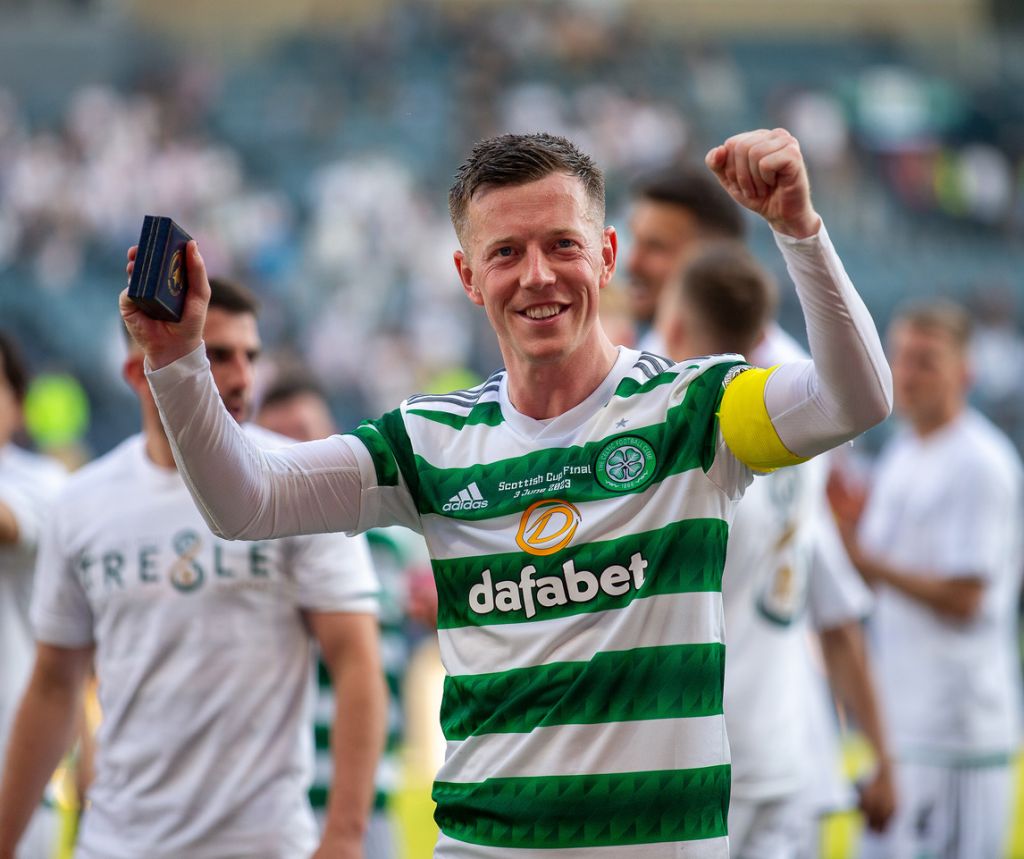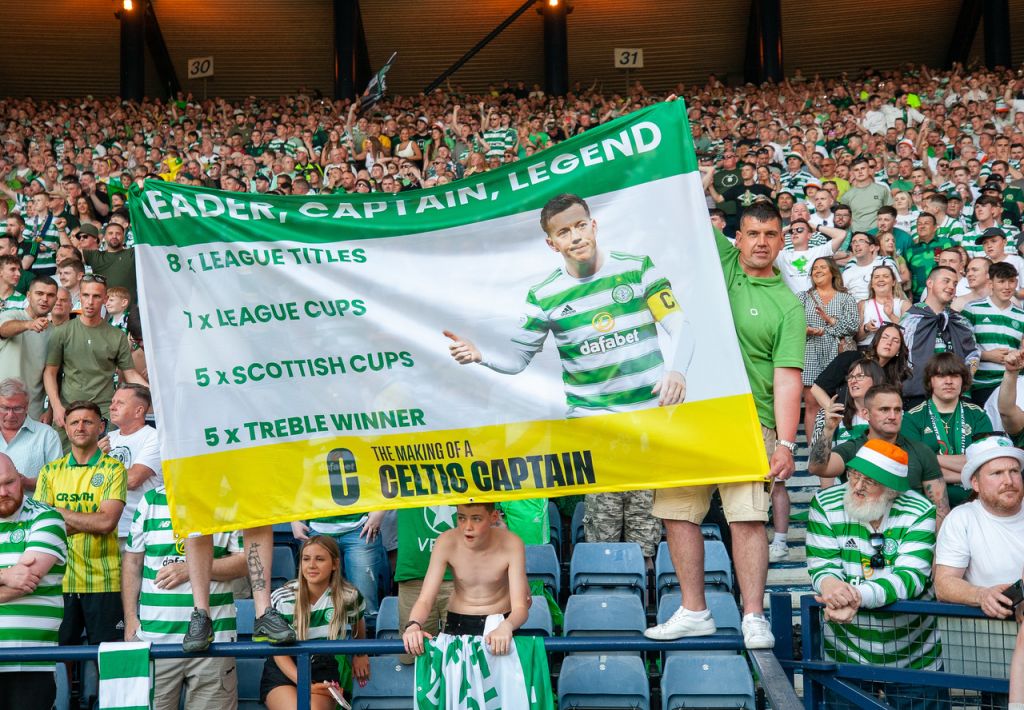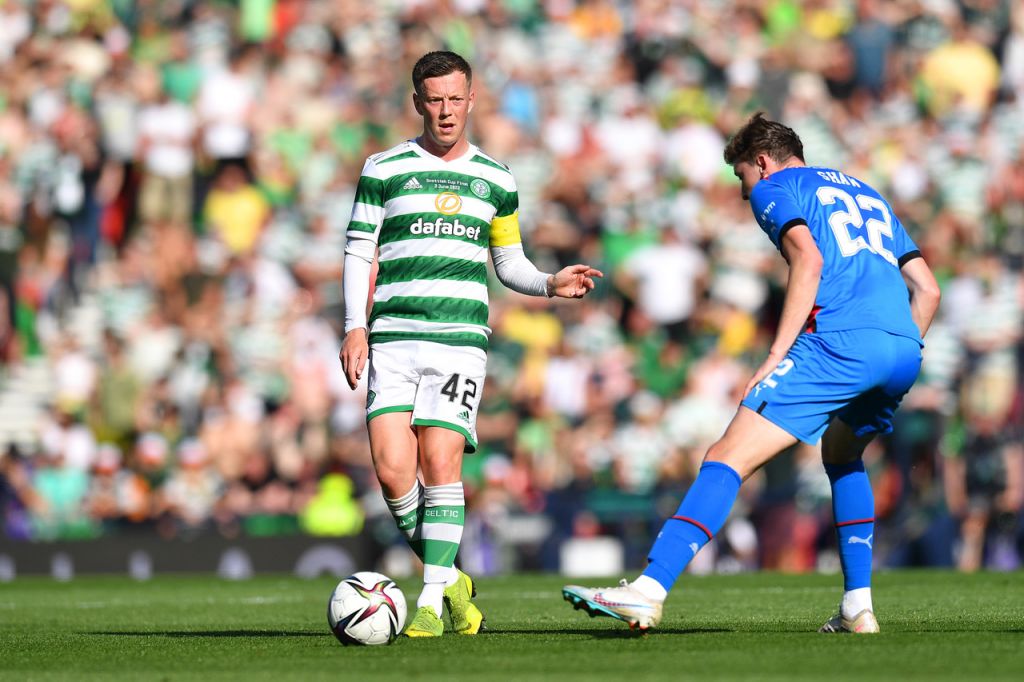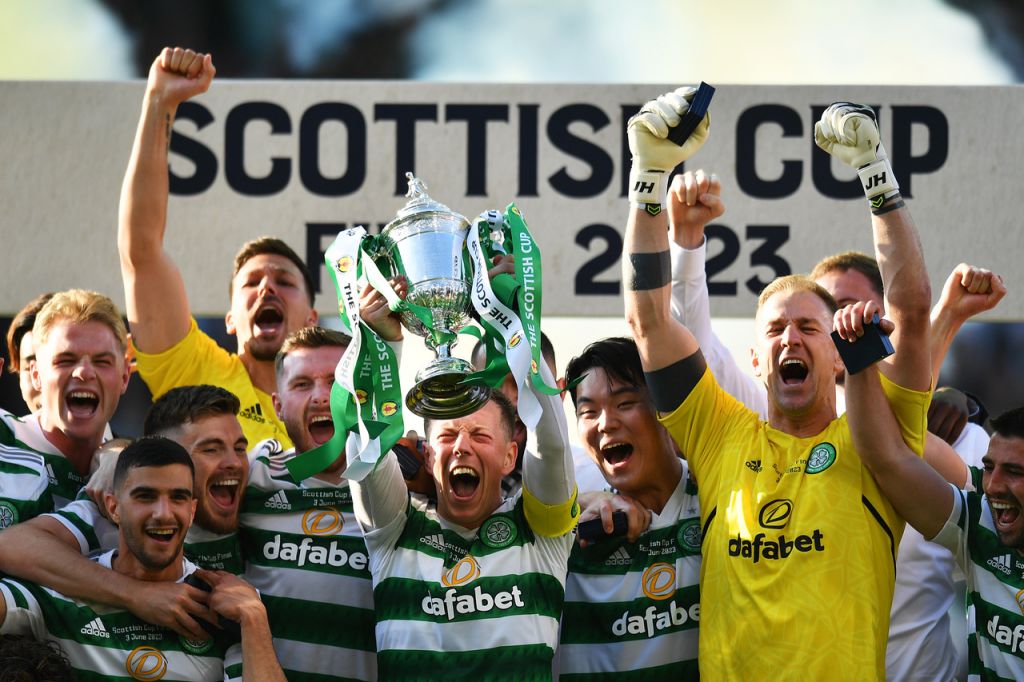 CALMAC – 7/10 – Calmac The Great. His number is five. The same number your average Zombie dreams of one day matching to the digits of each hand and foot; But they're still a few off as I type. But the skipper has his Enid Blyton Trebles now, and this one is his own special achievement. A captain's place at the captain's table awaits;
folklore and historical eminence are his. No, not 'Eminem' – 'eminence'…
Although there's no doubting Calmac is The Real Slim Shady and a bit of a Superman; known for taking on the tough tasks and Losing Yourself in the moment with a cry of, "This looks like a job for me…"
And today it most certainly was; stifled and courted like a prison yard conquest by an intrusive big number 20, designated his grinder matchup. It took about an hour for Calmac to properly dictate the tempo to the Heelan' mob, finally sweating out their whisky reserves and had them choking up their Cullen Skink. Ultimately his superior footballing ability defied the would-be assassins and he claimed back 'our trophies' with a soundbite to seeth the Zombies some more.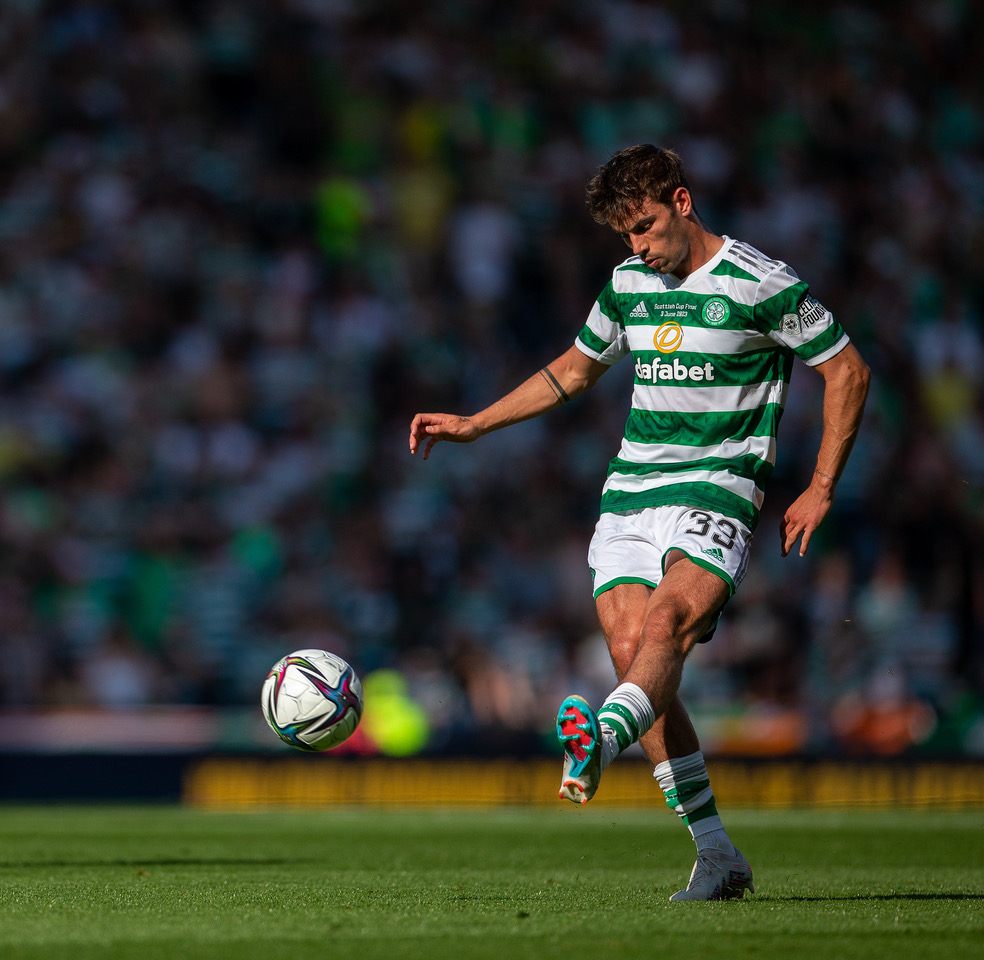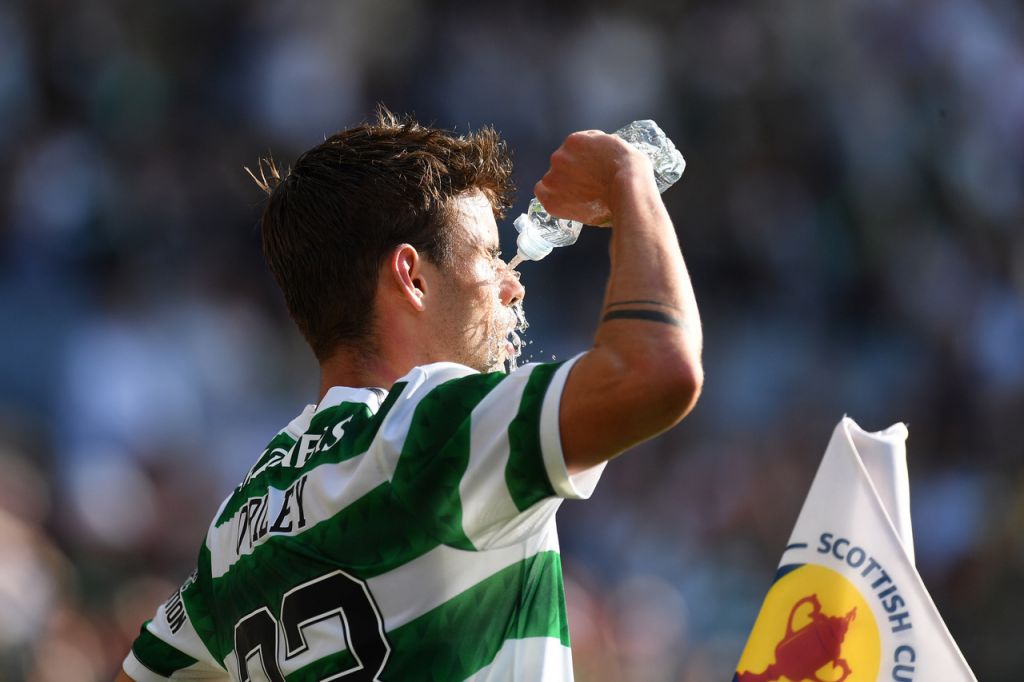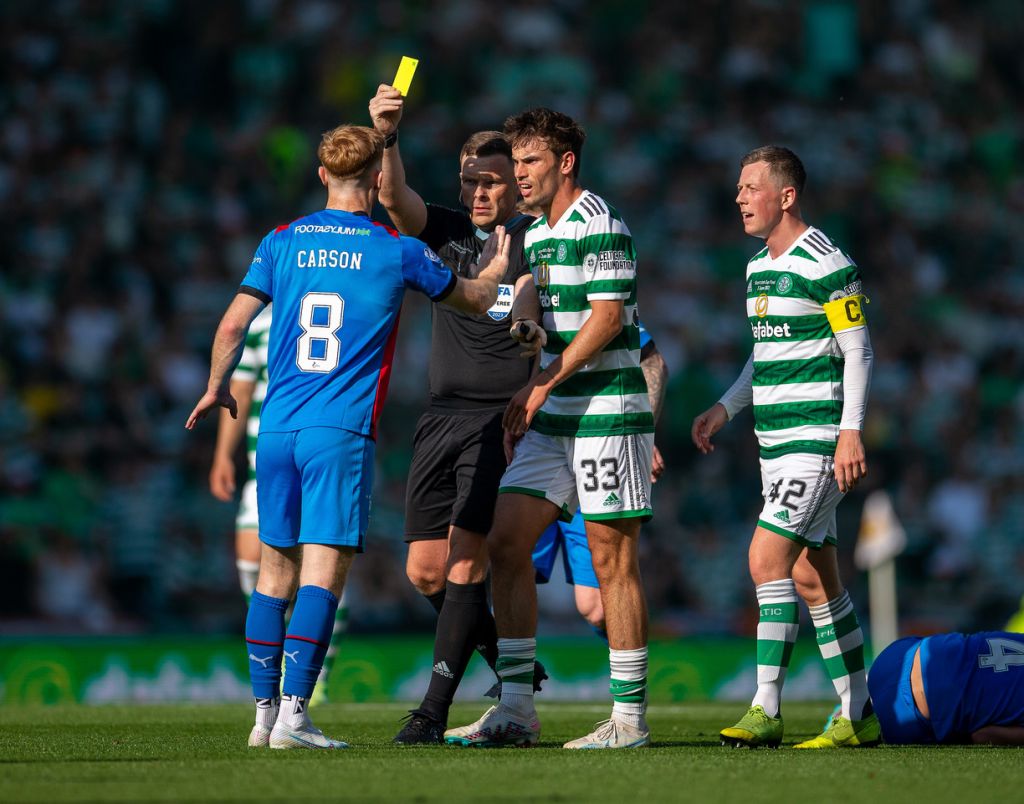 THE BUILDER – 7.5/10 MOTM – He might frustrate with that gangling style and the cute balls (steady ladies…) might not always come off, but today as Hampden perspired and the players dehydrated like John Mills in the desert, one sweaty heid kept popping up in dangerous areas, crashing through their spartanesque defensive lines
and, ultimatley, made the difference – lovely run and precise cutback to set up Kyogo. He didn't stop, did Matty, forcing the issue, forcing his tired limbs at them; it was a proper sizzling cup final effort from a player who's blown hot and cold all season.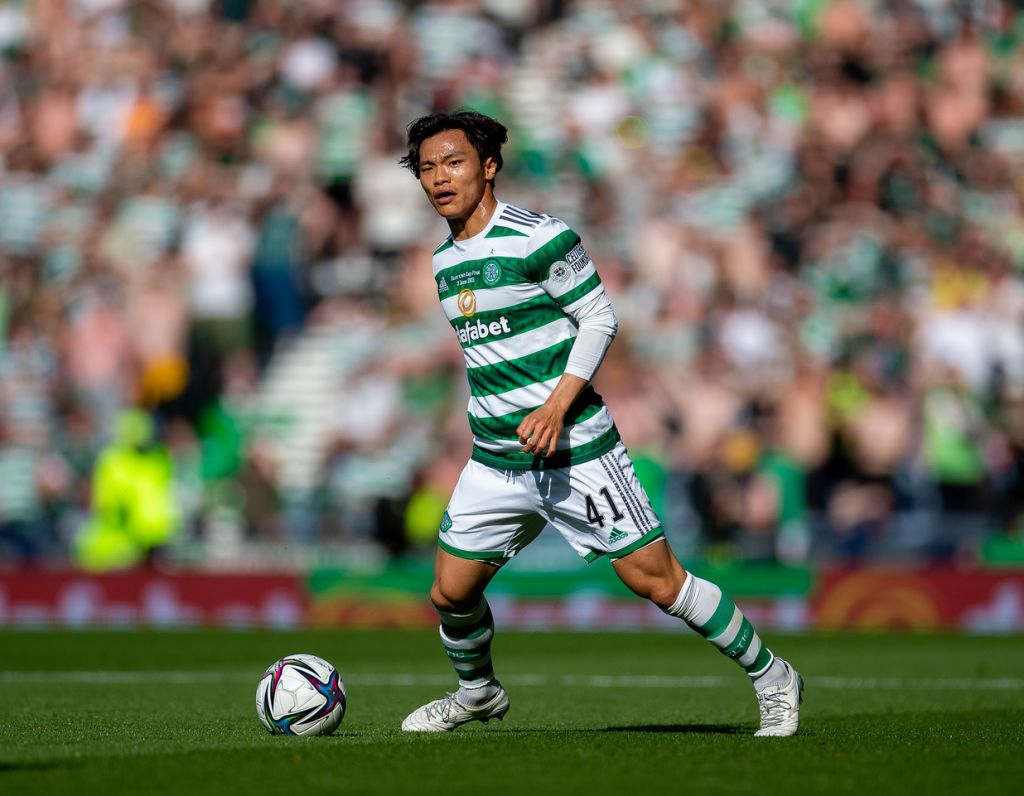 HAKUNA HATATE – 3/10 – Reo no-go. Our biggest absence on a big day. So many expectations around him; so many reliant on his ability to open up resolute defences. And he flopped, barely registering a threat.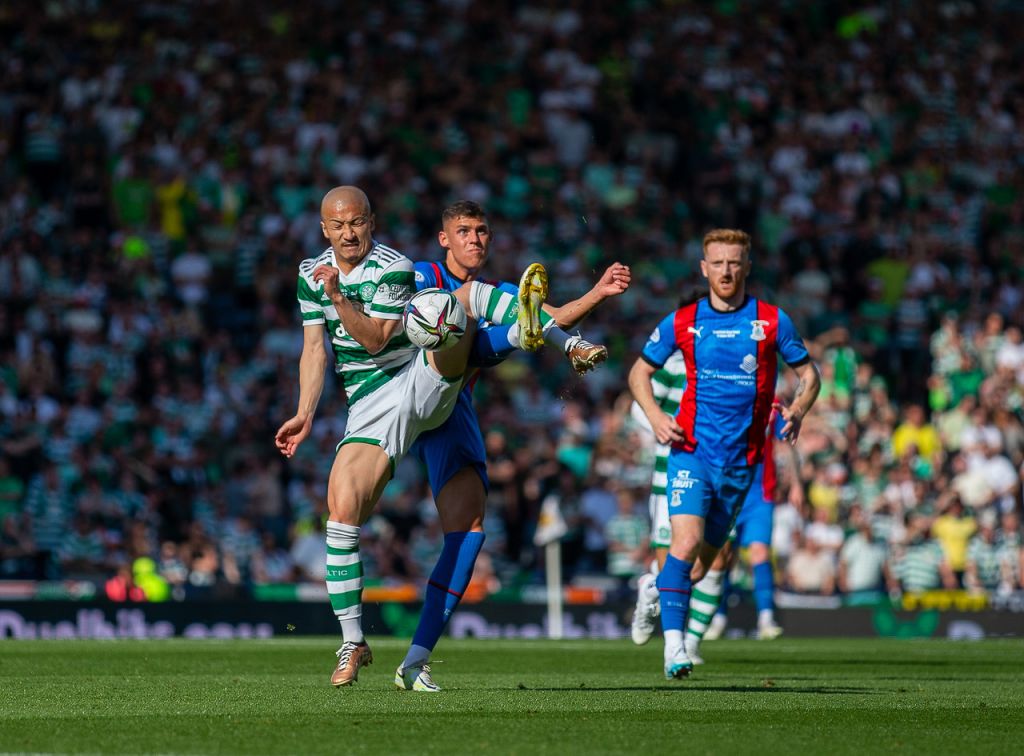 LORD KATSUMOTO – 3/10 – Daizen fit? Well, apparently not for long. Was it a dead leg or a strain – it stunted his movement and potency and left him in beside the limes at half-time. We don't have tangerines or oranges…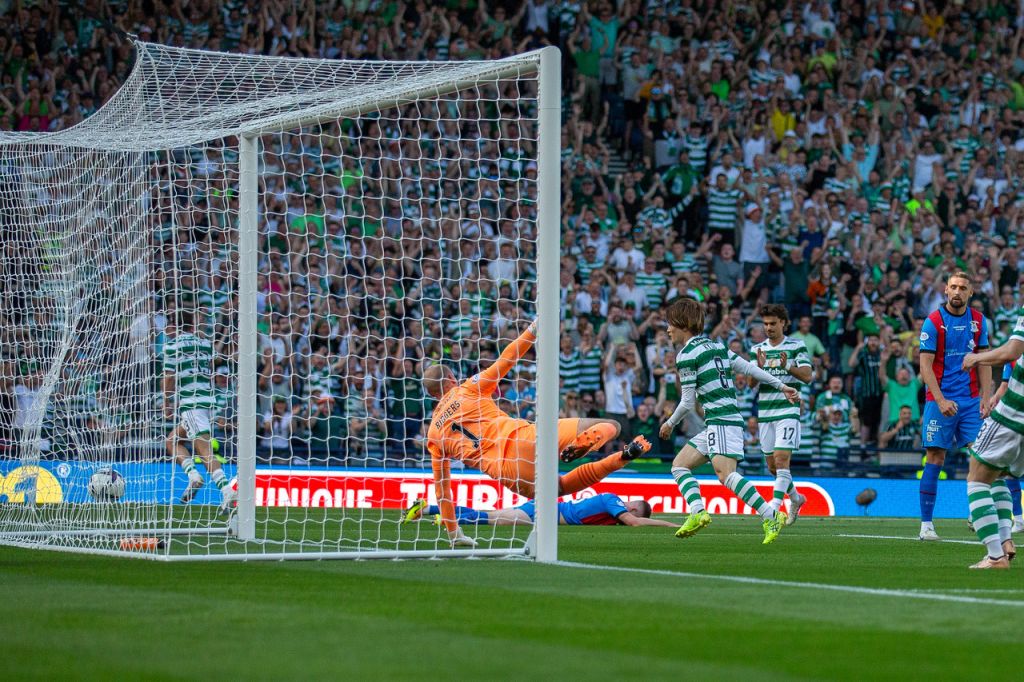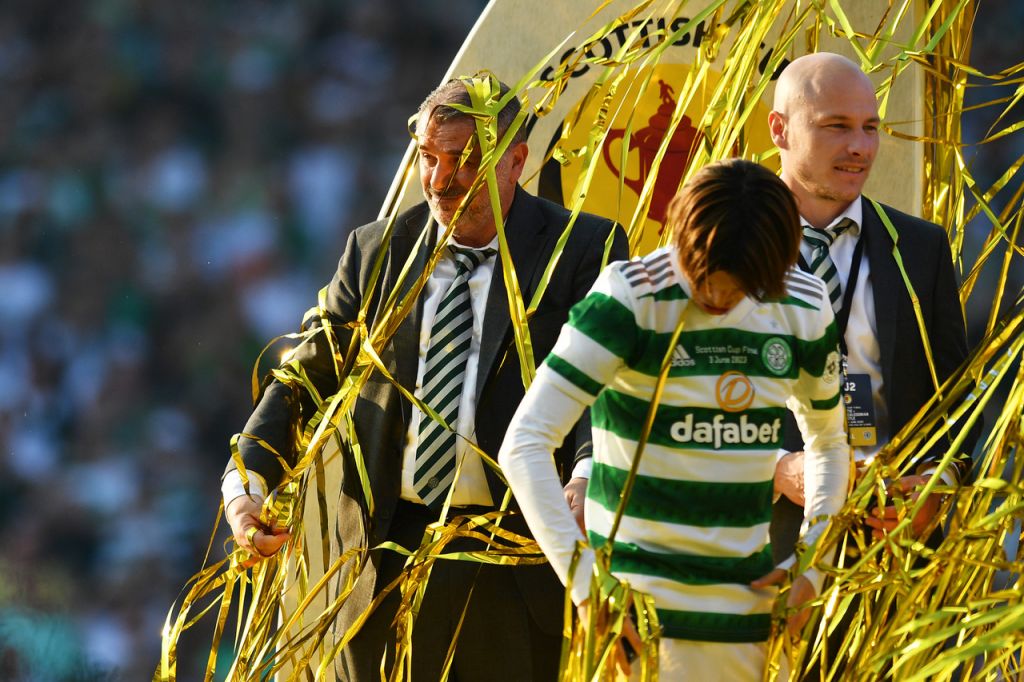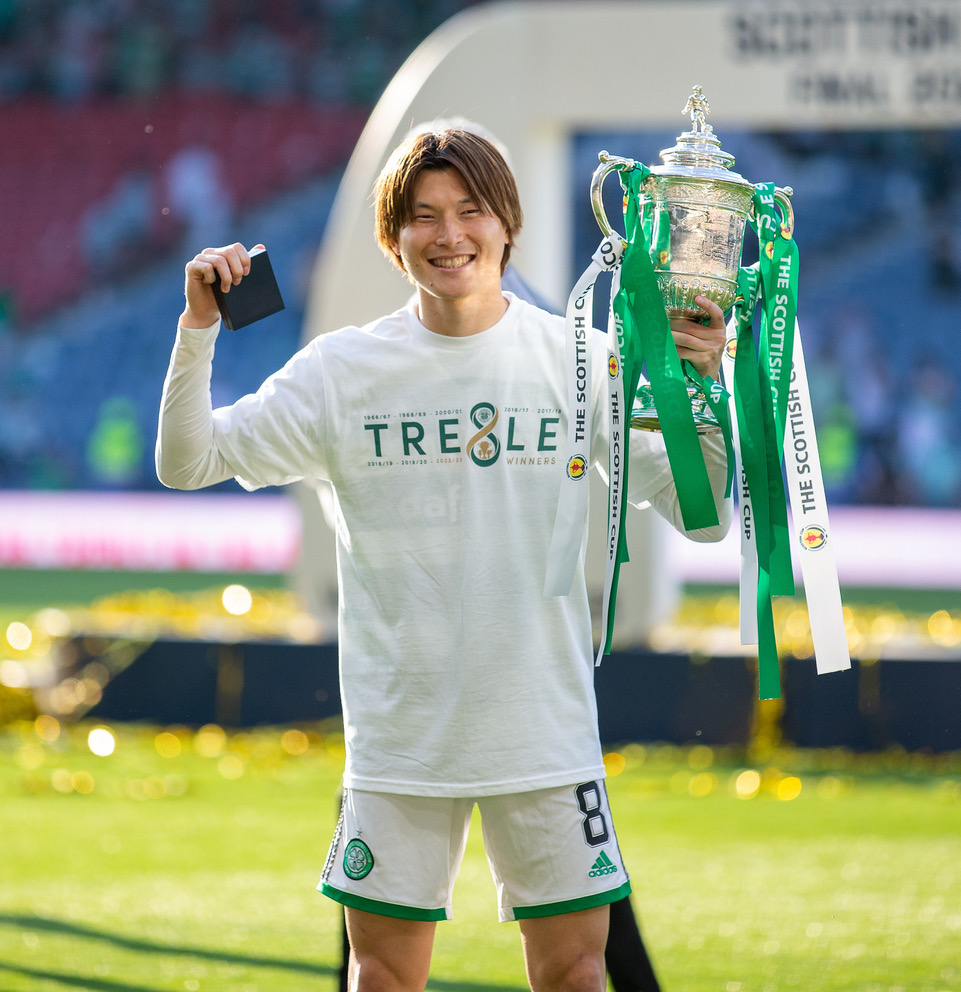 KILLER MUSHROOM – 7/10 – "They have a Kaiju? It hides in a vast lake? I will save us! Daizen! Reo! Tomoki, Soze! – Awake GOJIRAAA!" Then the transaltor stepped in and we got him calmed down enough to leave the dressing room without getting his call to Godzooky through. Where is he when you really need him? Where he's always been – in the tightest of spaces with deadly intent. Just scintillating movement and finishing; the quality moment to lift us out of the street fight and back into the champions ring. Didn't last too much longer as his knock took its toll, but the job required had been done.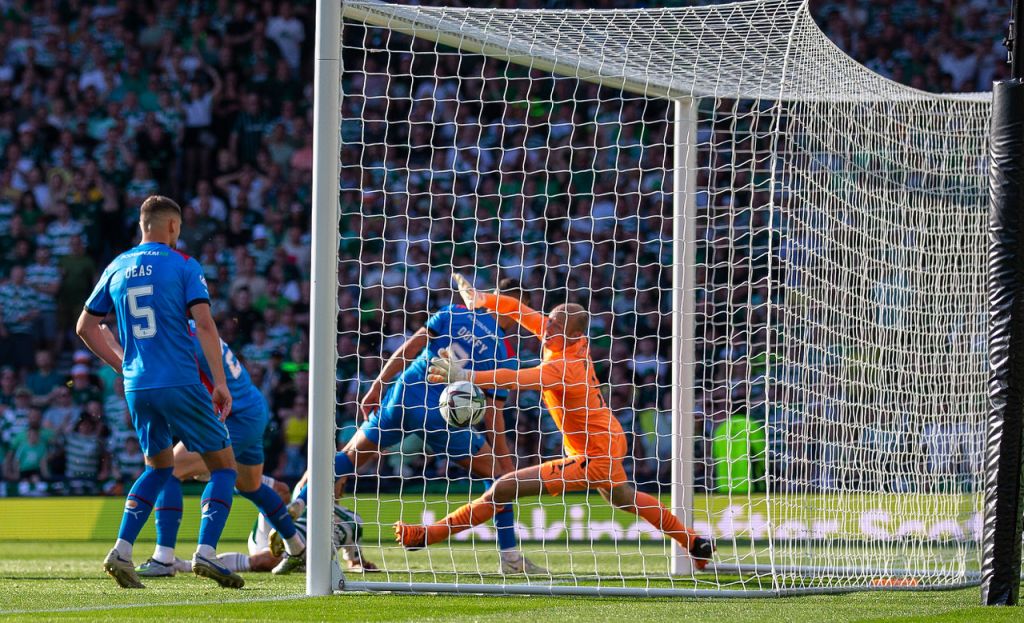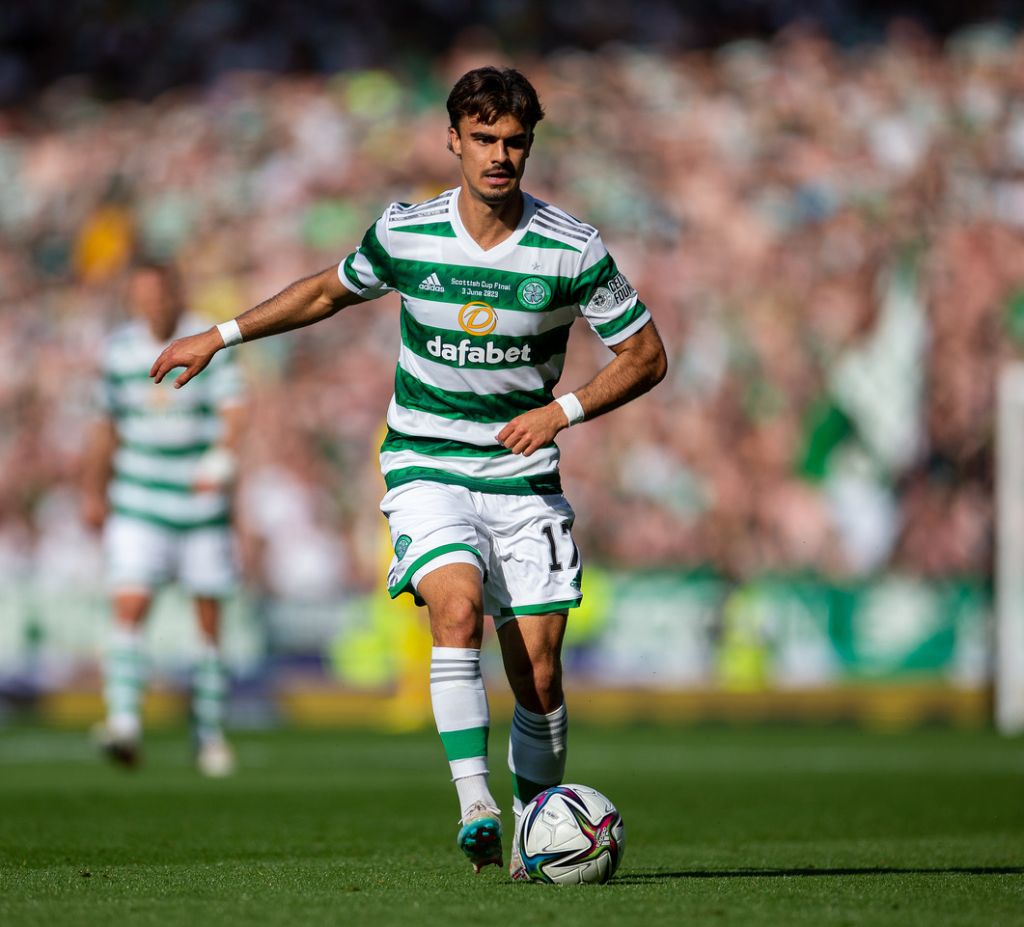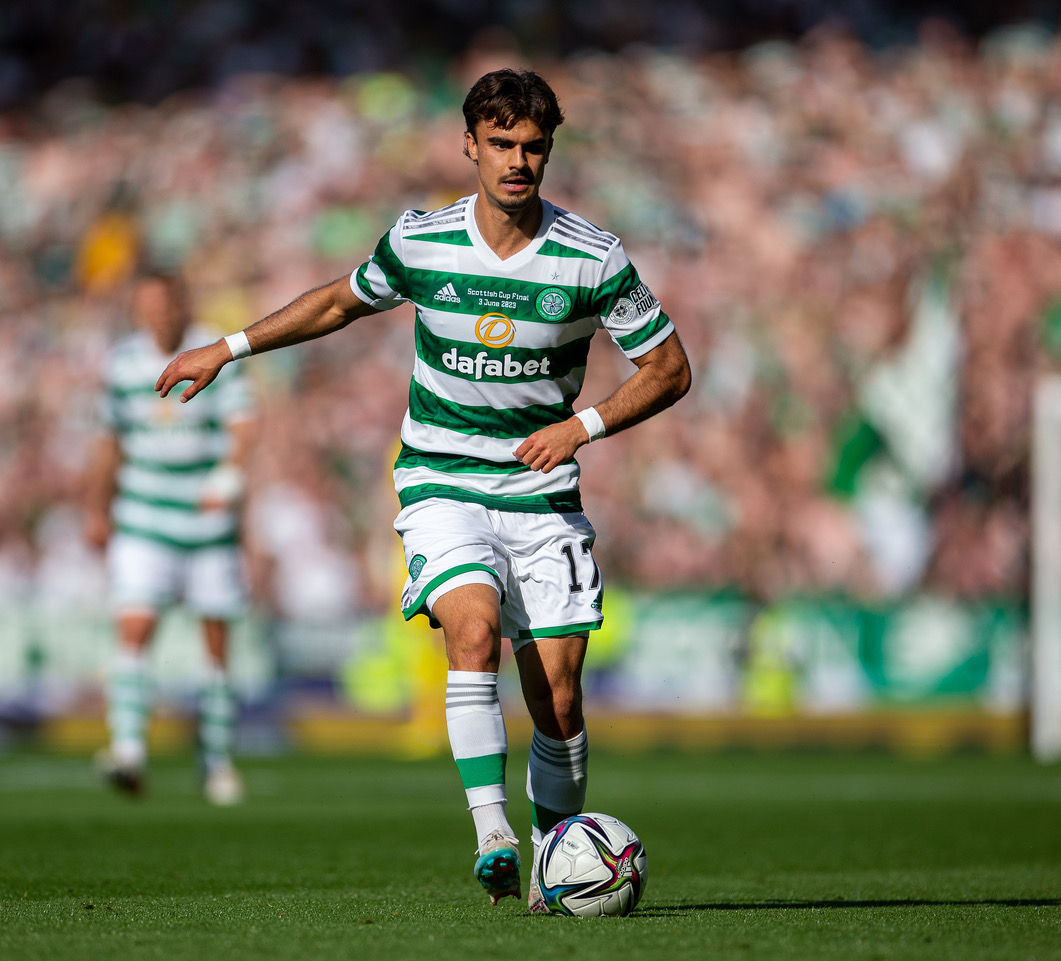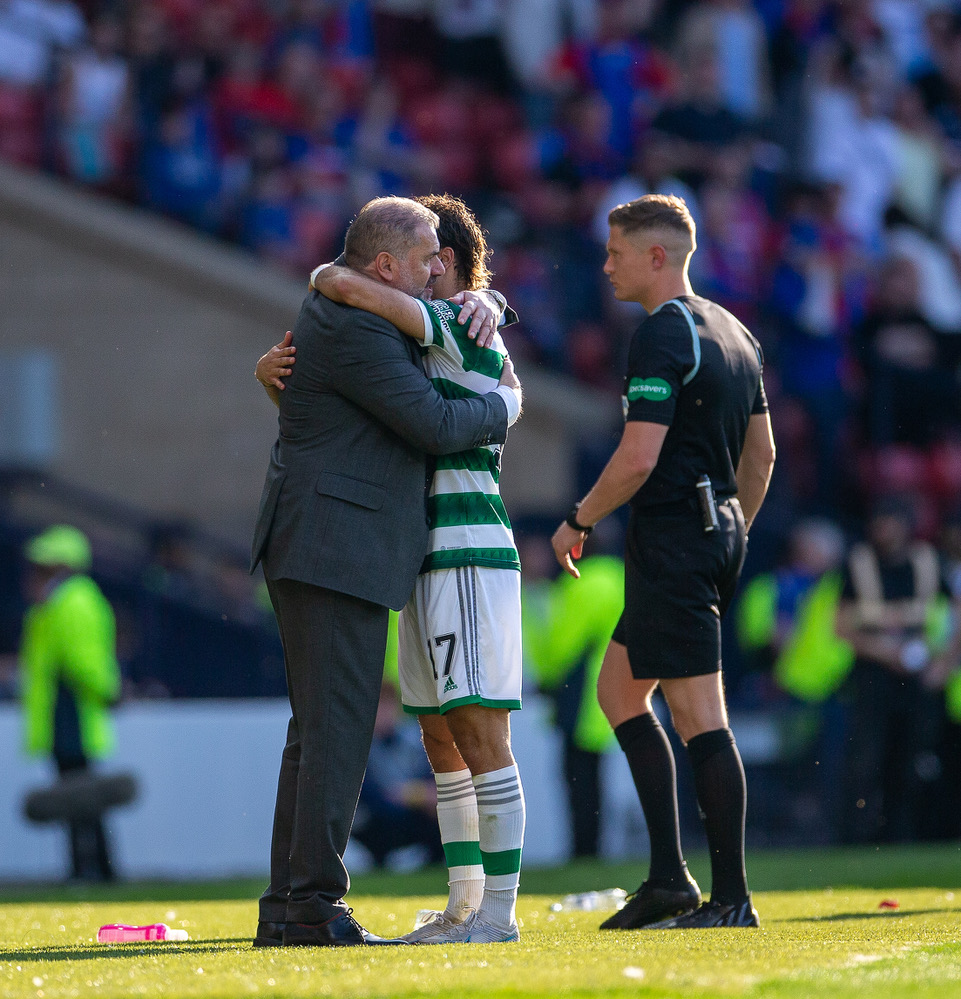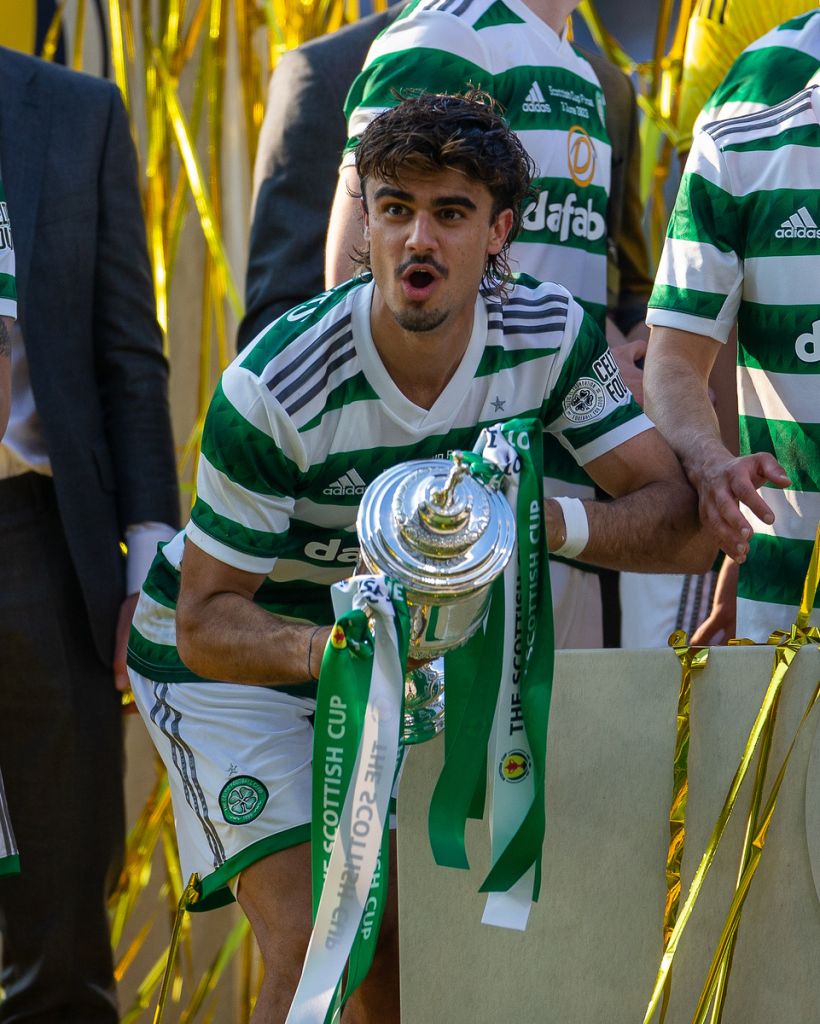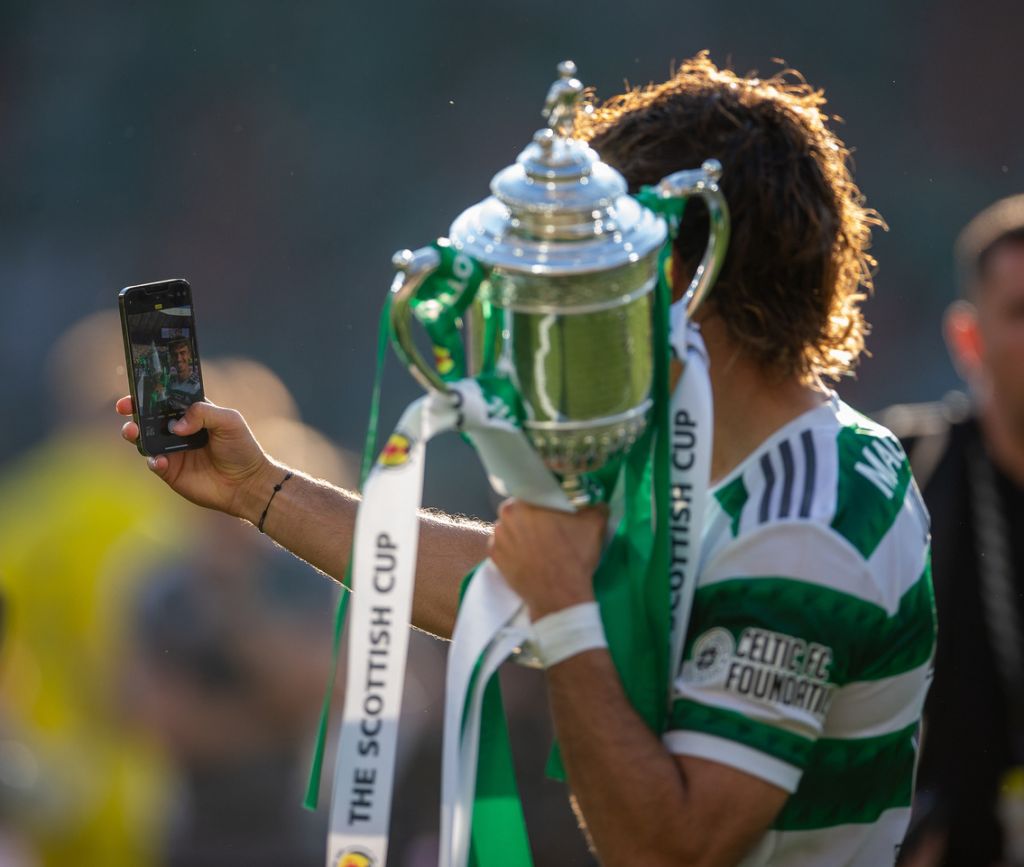 NOTEBOOK – 7/10 – Wherefore art thou Romeo? After a bright start the sheer intransigence of the heelan' sheild wall had flummoxed his sense of artistry, and frustration slowly faded him out of proceedings. Then, in the final third of the final, came Trainspotting 2 and Brazen Heid Begbie surging back to terrorise and decapitate, exploding into life to do the telling damage and crown the season; the king of Celtic pop-culture.
SUBS –
🚨 A Tre8le Winning #UniqueAngle 🏆🏆🏆

All the goals from our pitchside cameras at Hampden Park as #CelticFC became record breakers!#CELICT | @CelticFC | #COYBIG🍀 pic.twitter.com/bM9BTefPOs

— Celtic TV (@CelticTV) June 3, 2023
OH BHOY – 5.5/10 – Sweatily enthusiastic and ready to tank about. How we longed for his now customary goal. But was thwarted by a few unlucky breaks.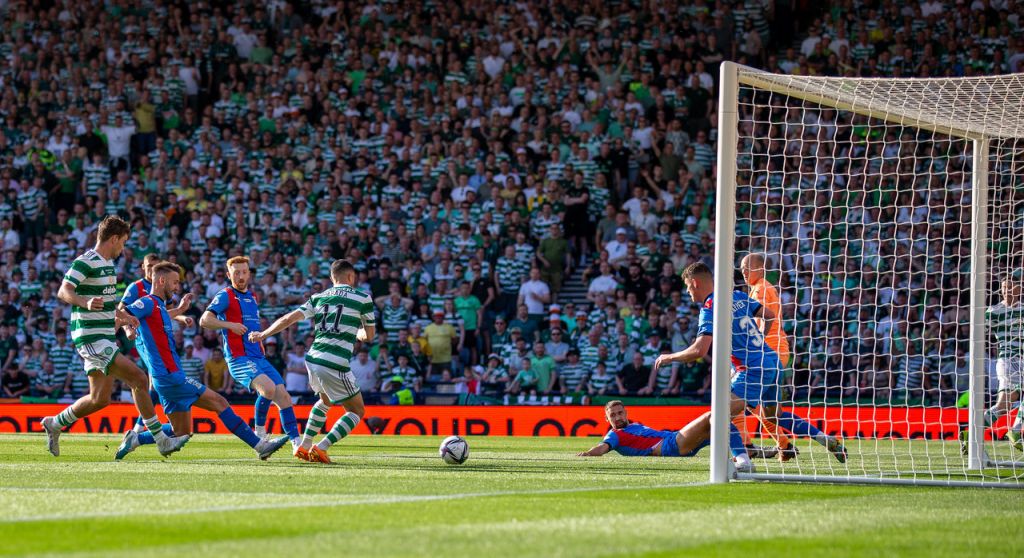 ABADASS – 7/10 – Brilliant contribution from a most unlikely source given the harsh physicality of opponent and the paucity of space on offer. But the kid grew up in the desert and the heat was but a taste of home. As for the distasteful blue in front of him – memories of Skelpings drove him on, sealed the glory with a trademark swooping finish then embellished his contribution with the delivery for Jota.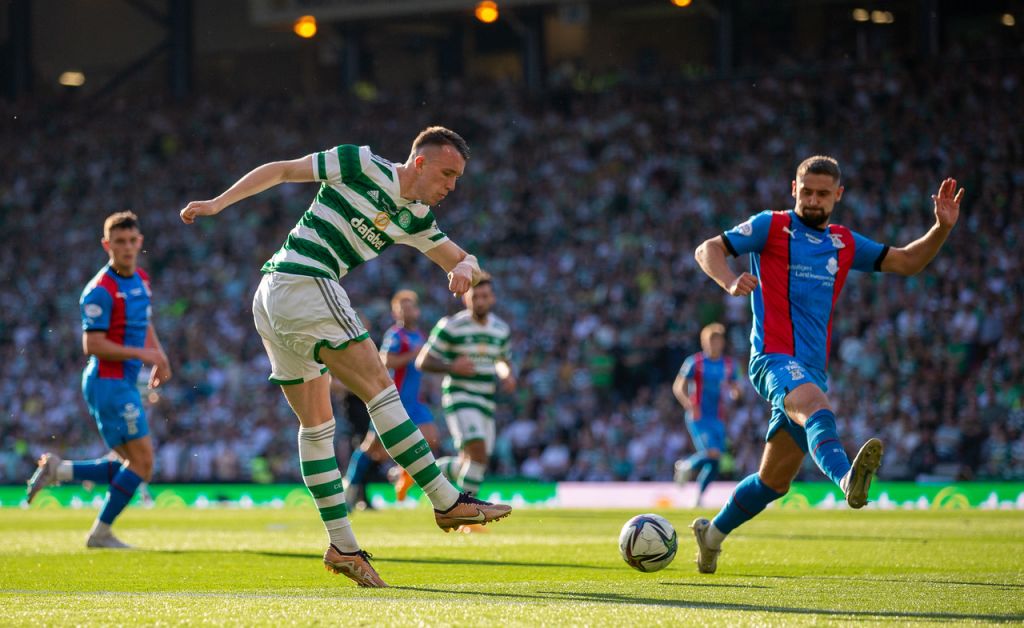 EDDIE TURNBULL – N/A – A few nice moments and touches as the old fella recreated his summer jollies down Portobello beach with flapper girls.
JAMESY – N/A – 'I am still here!' announced a smiling Jamesy to the enthralled Hampden crowd with a brief flashing appearance. Then Ange gave him a couple of minutes on the park late on, too.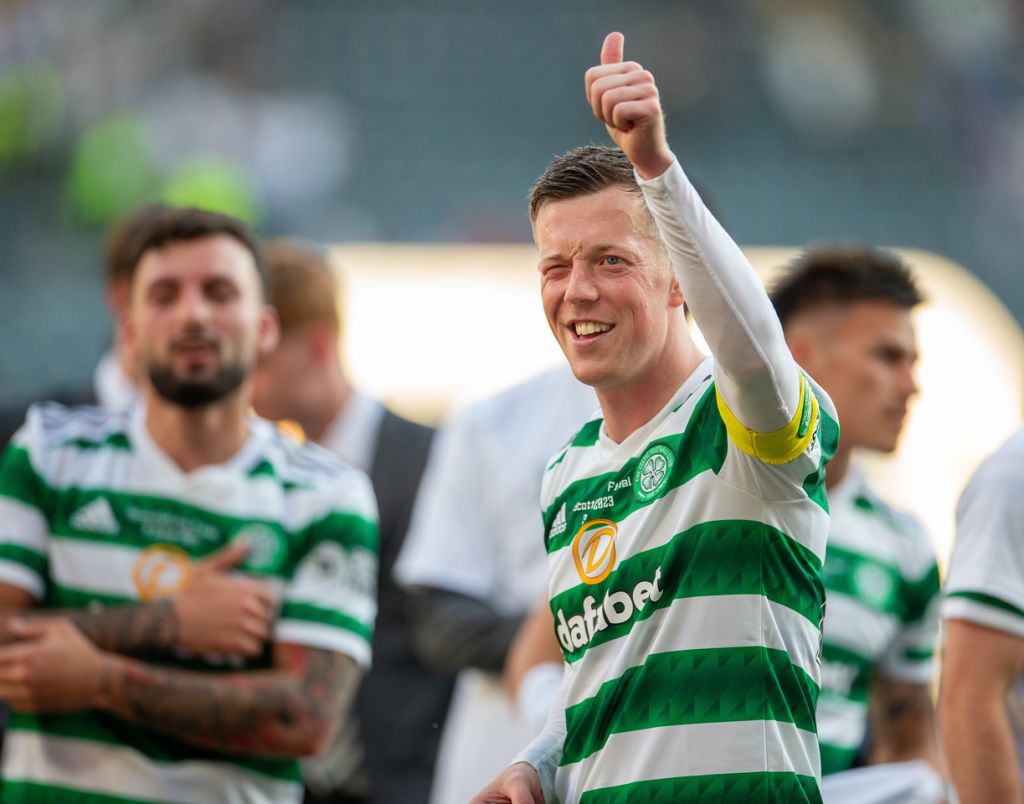 HACKY SACK – N/A – Slinky and involved, but we've yet to witness the full effect of a properly fit Hacky as he blazed over from good positions.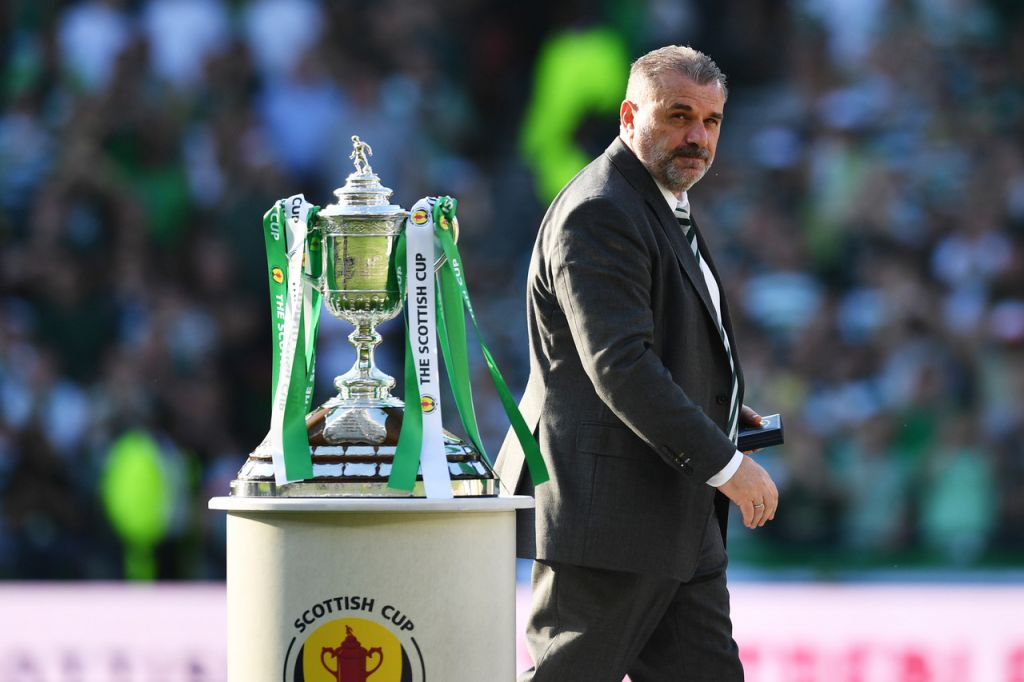 ANITA DOBSON – 6.5/10 – A full-on Angeball assault on the Heelan'ers and the coveted 8th Treble was in the tucker bag by… injury time. There it was in full disclosure – the tactic he's charmed us with, and which reinvigorated the Celtic style. Committed, fast-moving, aggressive, inventive attacking football. For all the caveats, Inverness never really stood a chance against this hungry, motivated Postecoglou side. But they strung us out in the heat and tested more than Angeball's niceties – also its resolve.
And like the man himself – a sole operator with the balls to pitch himself into seemingly impossible situations and trust in his method – his team came through. A treble is his. A little piece of Celtic lore is his. But will legend be his too?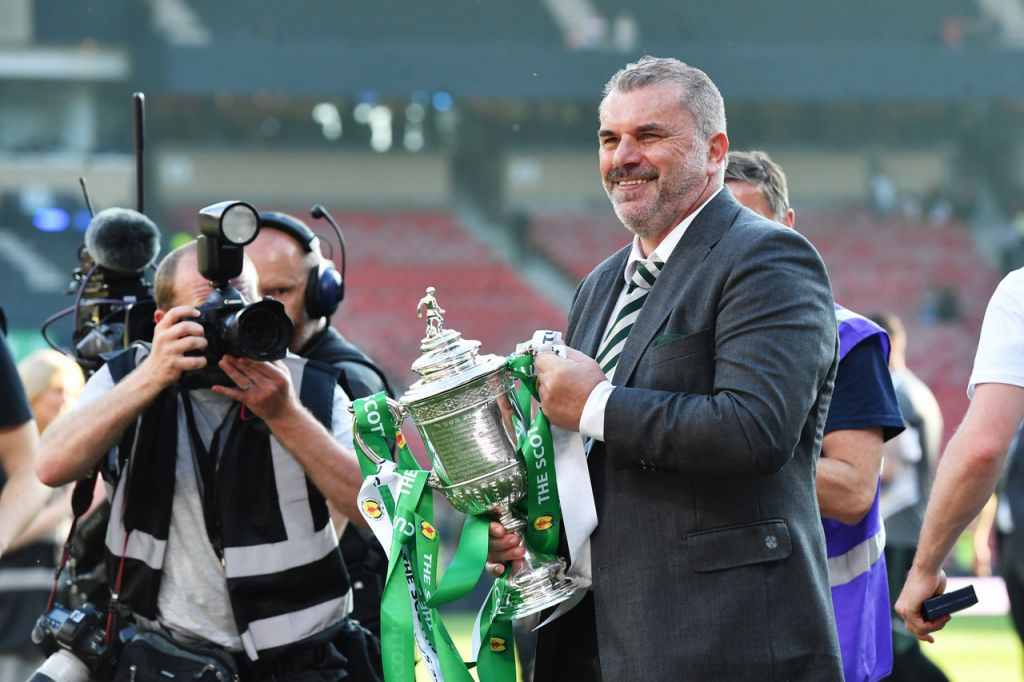 So the all-conquering Ange now has his golden path to choose:
Another couple of seasons cementing his legacy at a world-renowned club with a glorious history and one of the most passionate and (extremely, ahem…) knowledgeable fanbases ever seen. Whose ambitions lie in punching above our weight and testing ourselves against the best in the planet's premier club competition, regularly.
Alternatively, suckle at the bloated teat of an EPL tourist club, all soulless artifice and gaudy bling, whose fickle clown circus support play too much PC Football Manager and think success is winning a club raffle to get fingered by Chas 'n' Dave.
Ange's job here is half done. Europe awaits. Club football's pinnacle. The Champions League is Celtic's siren; and she's as beautiful and alluring as any burd Starlord's tying to his headboard. Although nobody's saying anything about that because it's completely unrelated…
Make yer choice, Ange. Aussie-Greek Ghod, or Goober.
MIBBERY – 2/10 – Mibbery = misery. Perhaps Johnny 'Jimmy (He's in hell) Bellshill Tavern' Beaton didn't satisfy some Masterblaster Warlock's pet goat at the last ludge meeting because throwing him into the eye of the Celtic celebratory maelstrom to witness it up-close was, basically, cruelty to animals.
Still, he's been practicing all week to make his crying face grimace into a happy face or at least a maudlin smile of a face; the kind you see on widows at funerals. And he had 'V For SteVen Of The VAR' in his ear all game talking him through it like the world's snidest samaritan. And Johnny stuck it back at his alien overlords with the best bit of reffing he's ever administered involving us – double advantages leading to Abadass's killer second. Yer tab's been scratched, Johnny…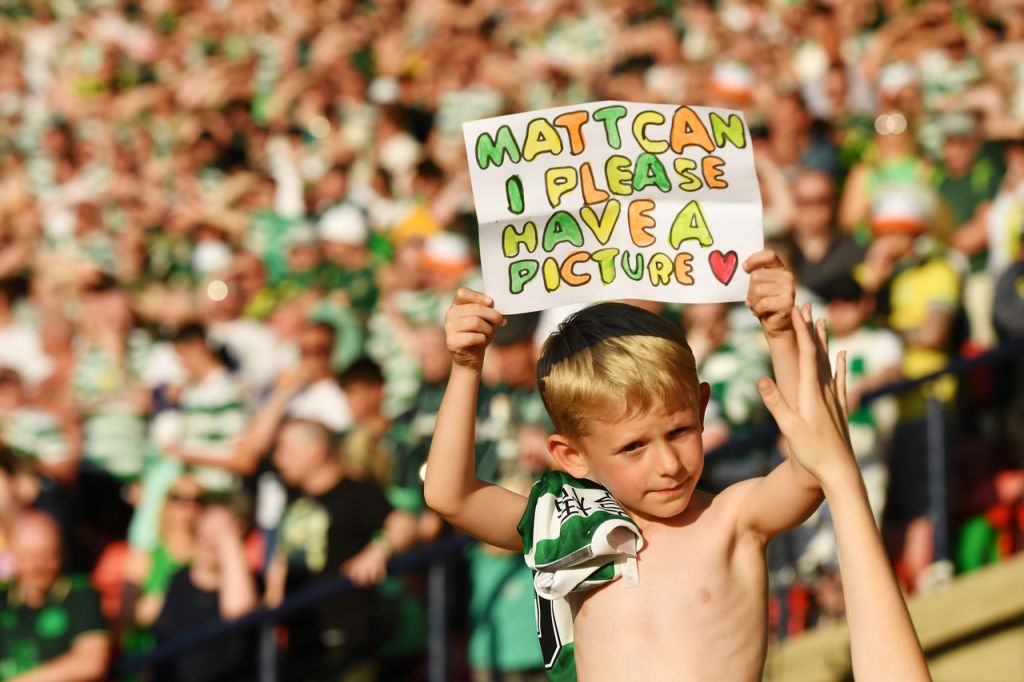 OVERALL – 7/10 –  Oh Hampden in the sun. Marvellous. And sticky. That's EIGHT, dear embittered, bleating Zombies (Hello, SMSM hacks…) – EIGHT trebles and counting. And 115 trophies in total across 135
unbroken years of Celtic splendour.
The team may have toiled to kick into gear, synch into full-Celtic, and dismantle the clan with a plan, the teuchters with a tactic; wee Doddsy's delusion. But credit must be given to those opponents who did their utmost to counter our play, to stifle and frustrate and who matched any Premiership opposition we've faced this season.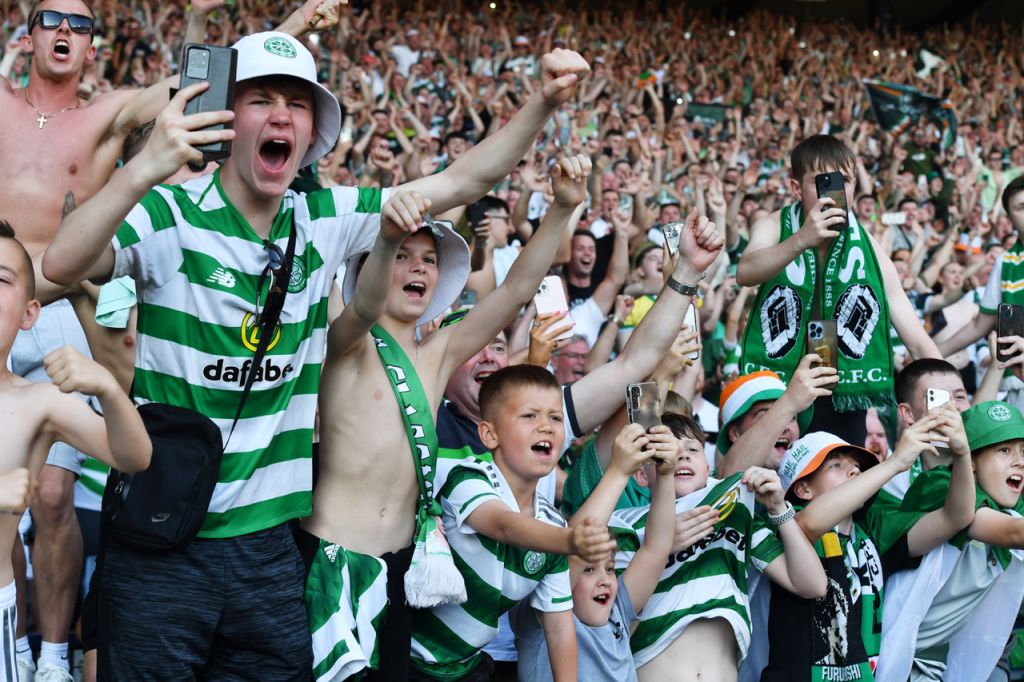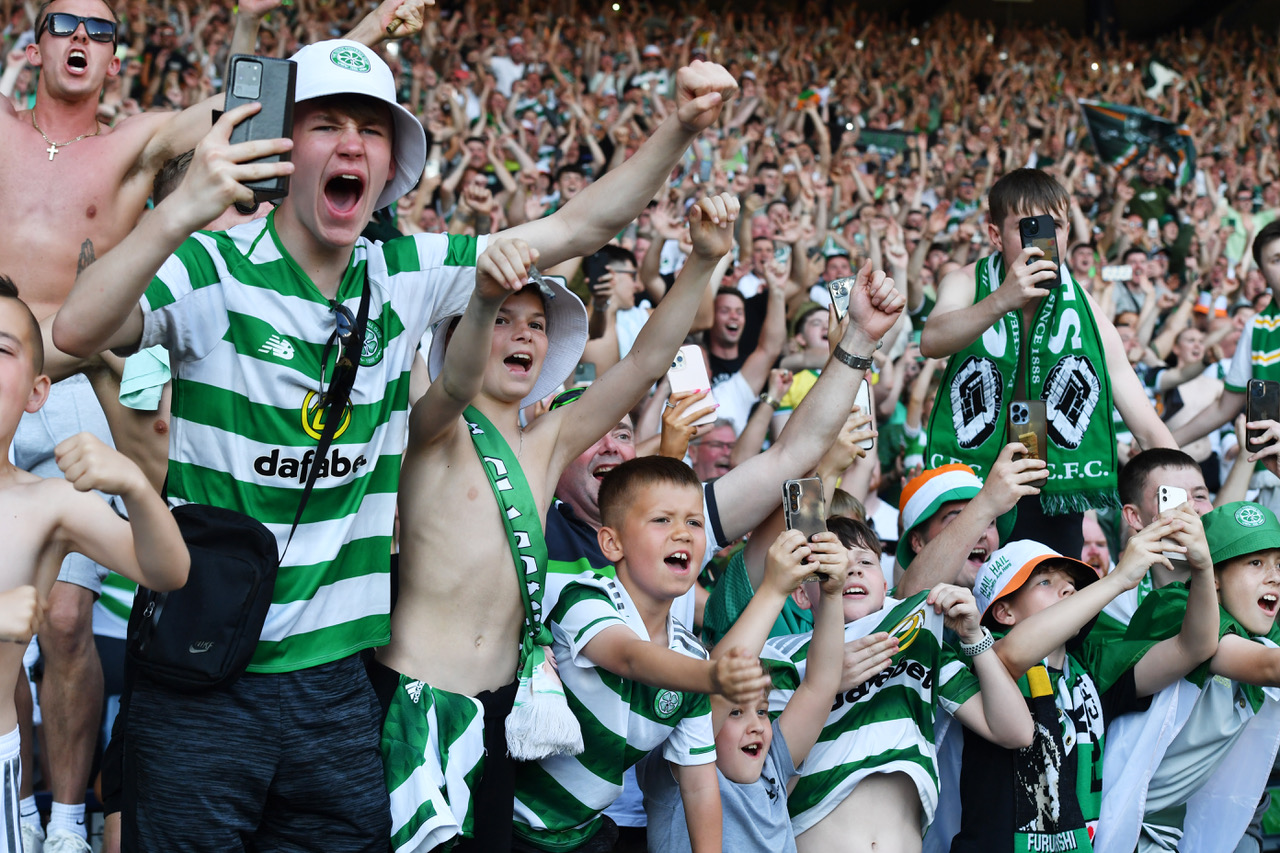 Yet the Bhoys did what they've done ultimately in every tight contest domestically – triumphed. Again. A potent habit. The game is over, the rebels have won. Everything. And will keep winning. It's what we do best. Soon to be the 'Wuruld's best… Uncontested. Tick-tock, two shiny-shinies to go…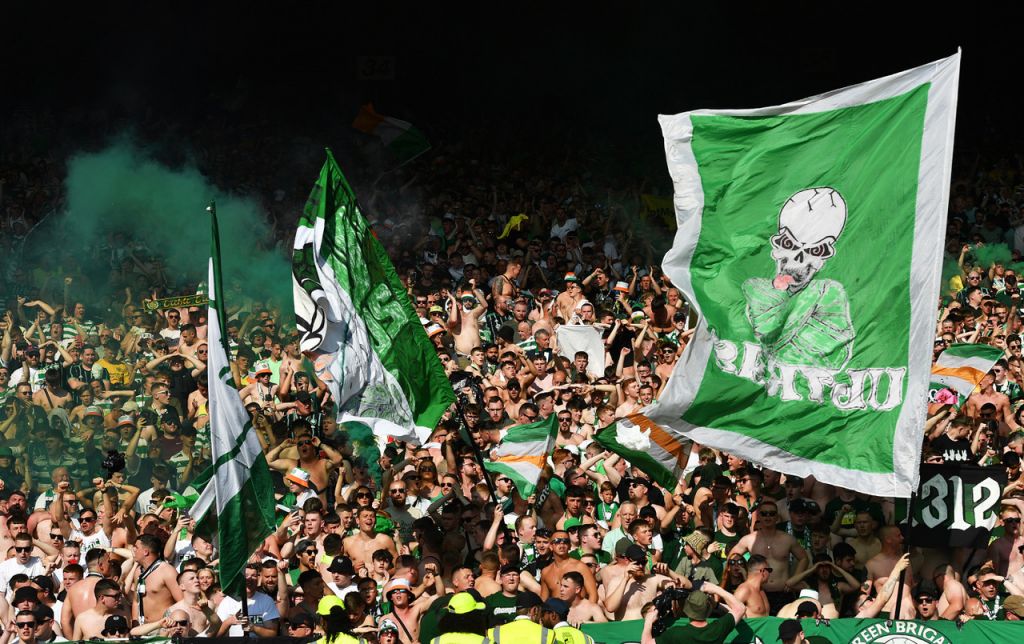 Go Away N…
Not yet.
Season Review incoming. Expect us.
One last time. Soon.
Sandman
A fantastic day yesterday at Hampden.

Here are some of the Celtic songs which sounded around the ground.

🍀🎵🍀🎵🍀#Celtic #CelticFC #CELICT #ScottishCupFinal #ScottishCup pic.twitter.com/gcK1vYWXLx

— Hail Hail History 🍀 (@hailhailhistory) June 4, 2023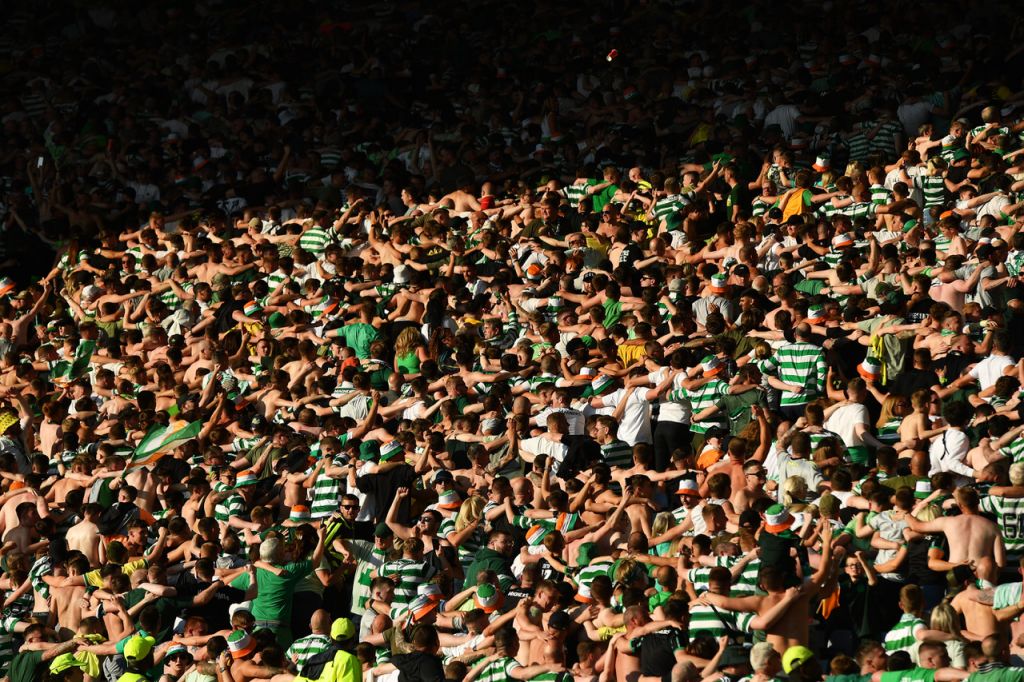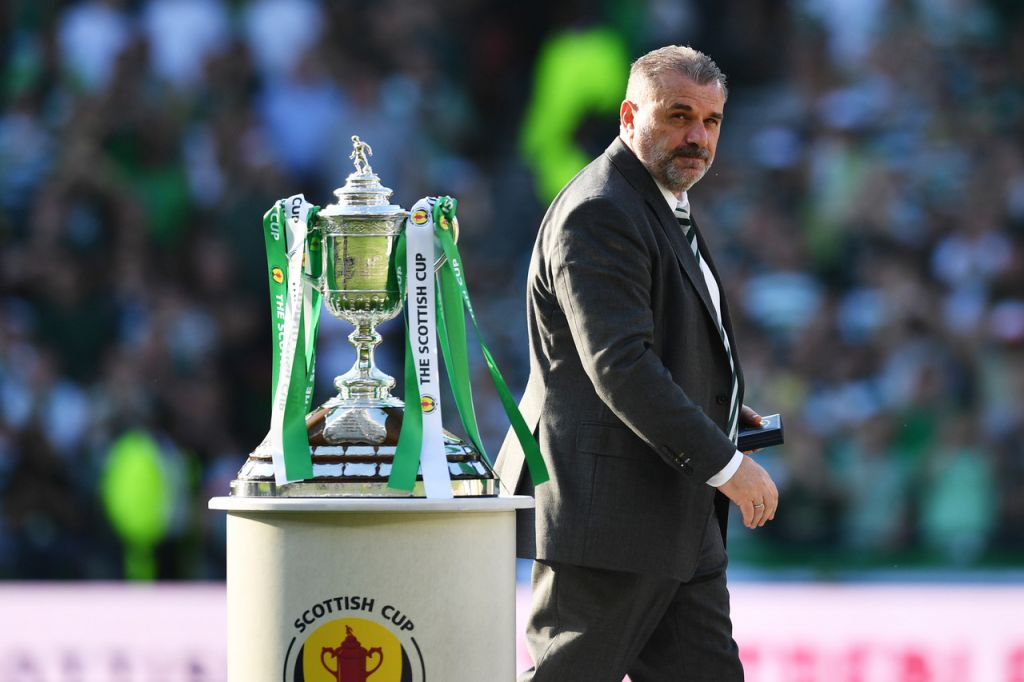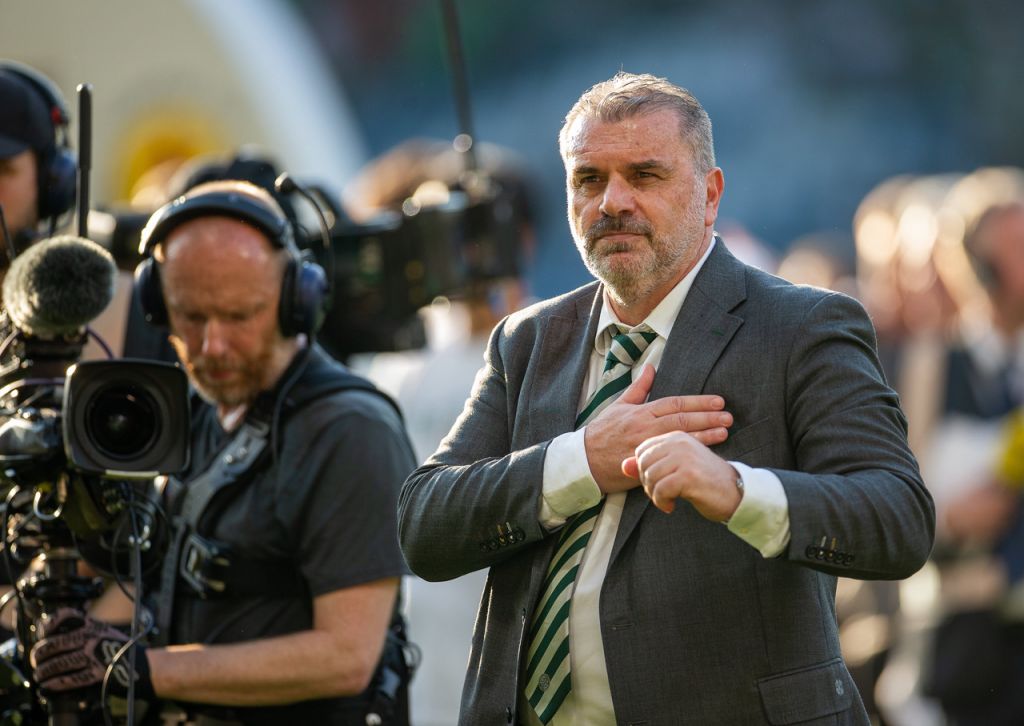 The scenes back at Celtic Park to welcome Ange and the team 🔥 amazing times pic.twitter.com/BFEurYBQle

— Ronnie Postecoglou (@RonnieJM67) June 4, 2023