SANDMAN'S DEFINITIVE RATINGS: CELTIC v HEARTS
"We would like to debunk the scurrilous accusations directed agianst a Scottish institution that are pure racialistisism and sectananarianisism concocted by a rival fanbase to impune upon the dignity of a respected and revered football club, that of the Glasgow Rangers (International), NOT in administration (yet), a landmark of Scottish cultural, um, kultchur.
To insinuate that this proud, vewy pwoud, heritage of Ra Peepil, Ibrox Stadium, Edmiston Drive, Glasgow, Fair Scotia, is in any way responsible, or 'Ground Zero', for the lethal CORONAVIRUS is reprehensible behaviour and abhorrent factual and scientific inaccuracy…"*
A World Health Organisation spokesman, yesterday. hyper pathetically speaking.
Dear lord https://t.co/Z8Hp9Od6Ar

— Brendan Frimpong (@benthebass6) February 12, 2020
🕺🏻 Good Morning Celts! Walking into work like… #ThrowbackThursday pic.twitter.com/6NJRNrp2fK

— Celtic Football Club (@CelticFC) February 13, 2020
THE WALL – 7.5/10
Busier than he expected. A lot busier as they forced corners, took a few pot-shots and tried to force us into retreat. Like the rest of the defence, the onus fell on him to keep sharp and avoid fleckaboutery. Great save second-half, among others, to sicken them further and snuff out all forlorn hope…"*
AJER – 7/10
Strode around disgruntled as they harried and pressed like dementors until their energies subsided. With a malfunctioning midfield intermittently opening spaces like greyhound traps and an ugly Gorgie mongrel frequently bursting through, he needed to be on his defensive toes. Solid. And still just a boy. Our bhoy.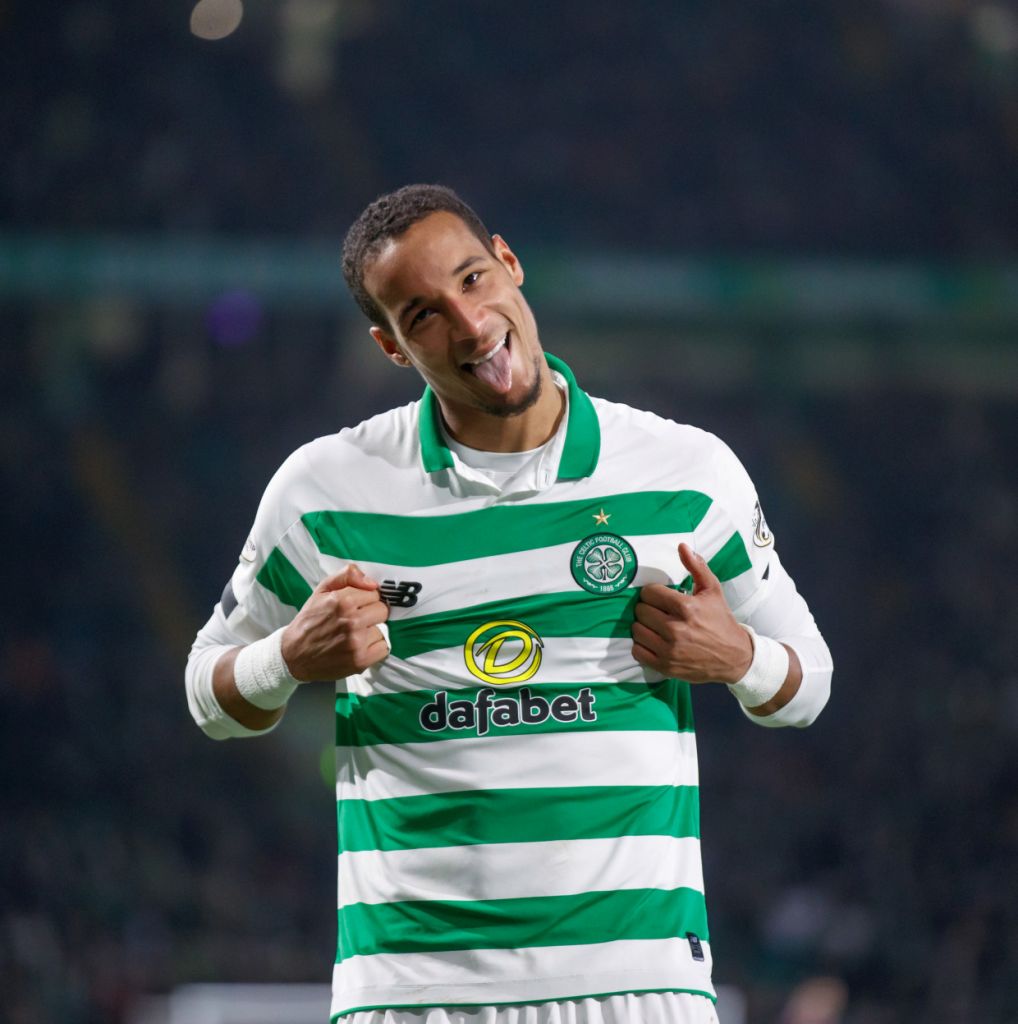 JULLIEN CLARY – 8/10
No suave shenanigans required or tolerated on a night to keep brass monkeys indoors – there was enough to do for him to focus on maintaining the integrity of the backline as they got gallus and had the mistaken belief they could do us damage. Rose like an NBA forward with some Jordan air-time to slam dunk home our second with a bullet header; nearly had another – he's yet another goal-threat but essentially, finally, one we have from corners. JUST LIKE…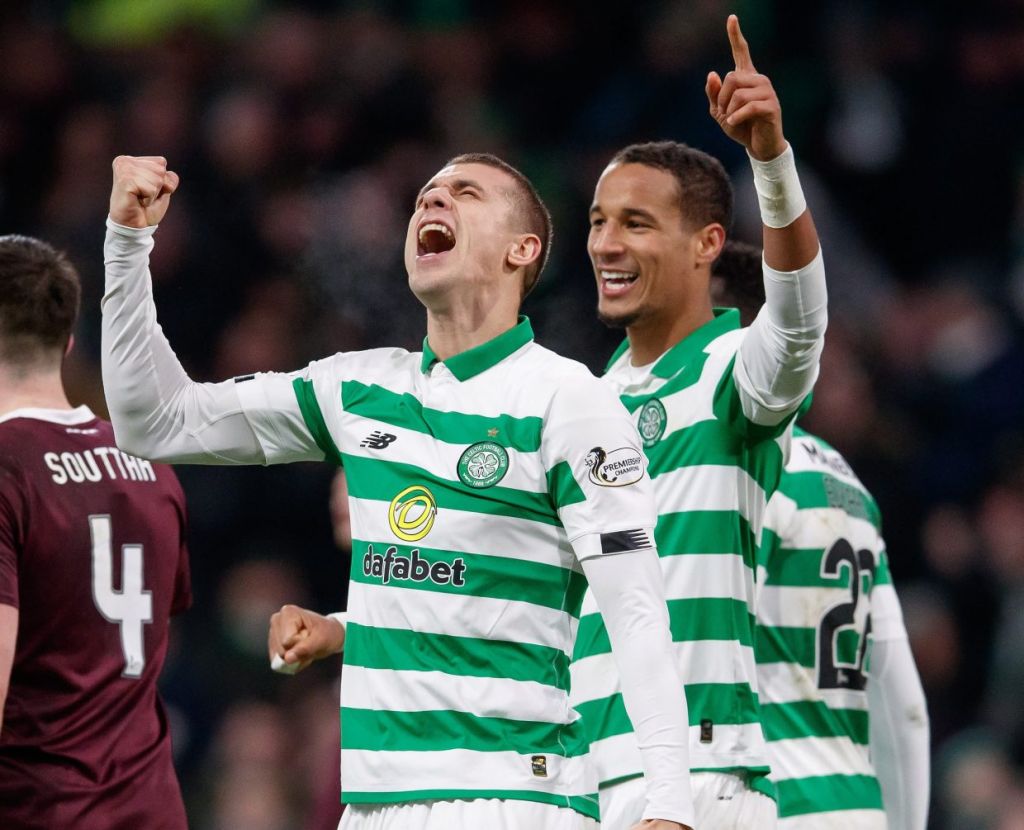 JOZO – 7.5/10
Somehow Gollum regained his ability to display a card when it was a Celtic defender at fault, and it was Jozo first to be cursed by the imp's sorcery for a nothing challenge. Carried the handicap all game…Thought 'fleck that' and slammed in the fifth from – cue twilight Zone theme – a CORNER. Big stalwart punisher back in the groove.
GREGGS THE BAKER – 7.5/10
Industrious without the final ball to compliment as he ranged up the left, pressed more into a defensive role than he must have anticipated. But as we took control, he played his part and delivered – linking up for a couple of goals. A Steak Bake of a performance – reliable, satisfying and filling; like Ra' Gers at Rugby Park in
the winter.
BROON – 7/10
Unusually disinterested first-half, it seemed; like his mind was more on Sunday, perhaps – led to slackness in the middle until fixed during half time by having Ajer dressed as Thor, smash his hammer into the atomic heart in the centre of Broony's breastplate and reset our Ironman to 'mollocate'. Hurdled a leg-breaker with his name on it late-on like he was onstage with Flatley. Will be prancing around Pitstoddrie on the sabbath with the scent of NINE in his nostrils.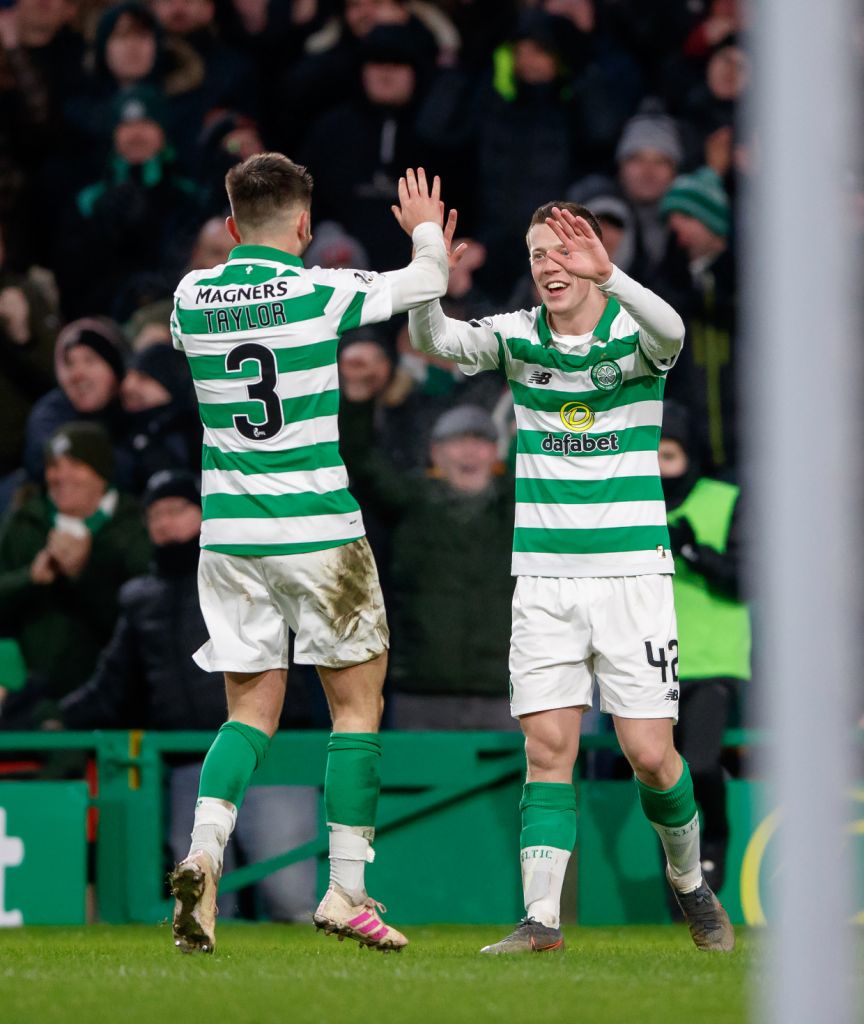 CALMAC – 7/10
Sunday paper round kept him out the cup-tie. All the cycling's given him some extra stamina – engine went into overdrive as we ran over the top of them second-half, topped-off a lovely move with another valuable goal.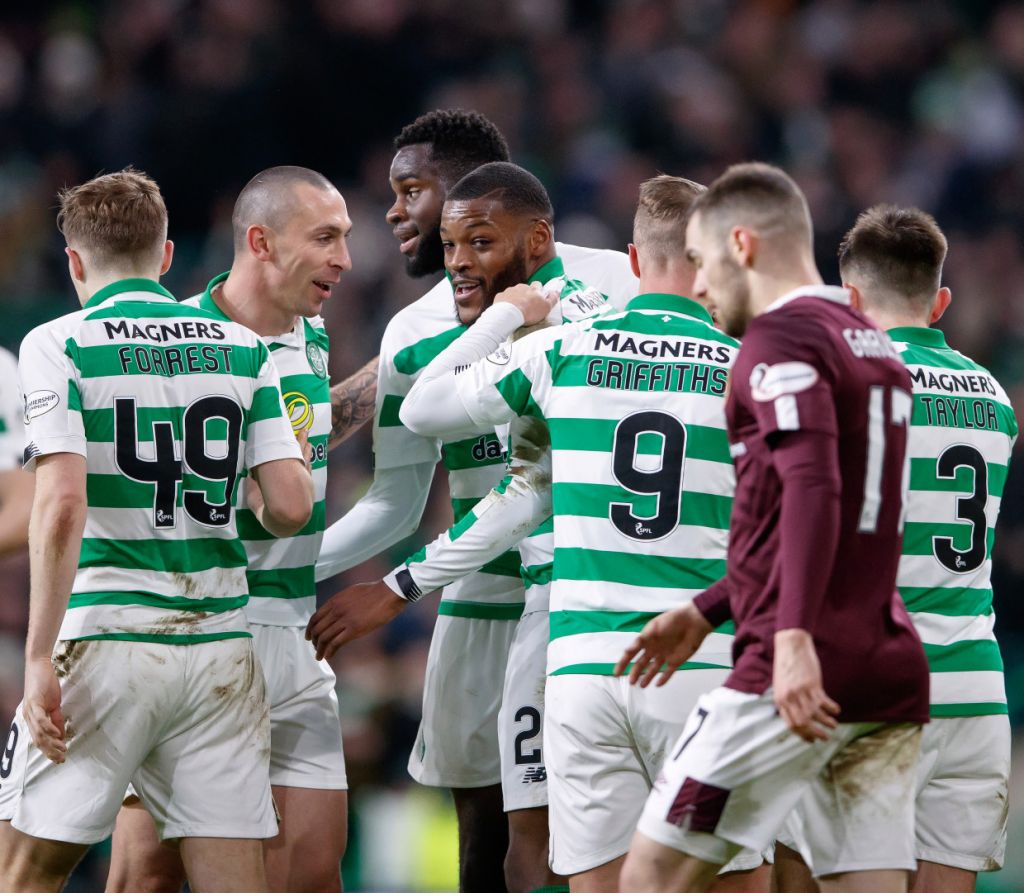 SAM JACKSON – 8/10 MOTMfnM
Slap! Biatches smacked down with some muthufleckin' cultural education – sweet muthuflecka of a finish as the Muthuflecka followed in on the keeper's slack-wristed parry to steer home the first, cool as a muthuflecka.
Did that get the muthufleckin' party started? DAYM, yeah! Well… Not until the half-time boogie was over and the muthufleckin' style got turned on – from an opening period of unnecessary khaftan jackets and Hendrix headbands, muthuflecka disco-downed from the off in day-glo flared suits and fedoras as the second 45 spun and he danced them into a muthufleckin' corner. Feet, guile, composure, vision – tonight truly his Muthufleckas' keeper and the finder of lost Muthufleckas. S'right.
FORREST – 6.5/10
Jamesy has a history of savaging the weejuniors. When his youthful performances were throwing doubt over his Celtic future, it was blazing turns against them that gave us renewed hope in his quality. So whenever the Cousins of Darkness creep into town, it's to Jamesy I look to either lead the slaying or save the day. Last night he started like he meant business, exposing their full-back (note; no 'to' between 'exposing' and 'full-back') with pace and direct intent – could have scored, caused more distress than his average night in a Prestwick bar disco. Then faded, and flashed (I just had to…) back into things intermittently.
GRIFF – 6.5/10
Ah, Griff loves the Jam Tarts. He's sampled every one of their burds, y'know and most of their youth team anxiously await the results of paternity tests. His revenge will be assimilation – he's a fan of The Borg in Star Trek. Within a generation every maroon jersey will contain a player of suspicious hair weave with a fondness for the Hibees. Until then, until he brings about the mythical 'Thumbheid Apocalypse' to the Gorgie ratbags he will continue to enjoy pumping them on the park too. Like Murderwell last week, he spurned a great chance to kill them off. Did link well with Eddy, however and delivered a fine corner for our second goal. No worries, he will continue the scoring off the park until Sunday, noon, when it's the Sheeps' turn.
FRENCH EDDY – 6.5/10
Target man. Targeted man. That is, if you can lay a stud on him. Some lovely footwork as he strived to free himself of the gaylimpet tactics employed by Hearts 'prison-shower committee' defence. An unusual evening for Eddy as none of the five are his, yet tonight his combination with Griff was more impressive than ever. Somebody's going to get it…
SUBS: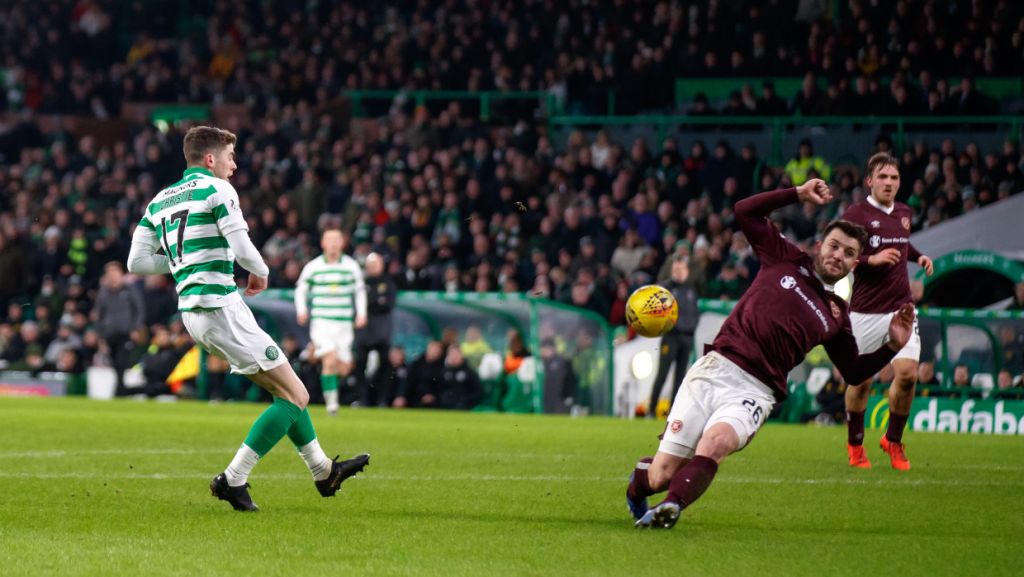 CORPUS CHRISTE – 6.66/10
Wham-bam, I'm the Son of Man – and he promptly appears to shrink their foetid souls some more by skittling one in with his first touch. Thereby providing a stunning example of our multifarious goal-threat.
ELSHAGYONLASSIE – 5.5/10
Quiet twenty minutes after relieving Jamesy. Enough at the back.
ROGIC – 5.5/10
Came on with a big grin and news of an Ayrshire equaliser. Handed out the tinnies just in time for the Killie winner. Job done, Cobber.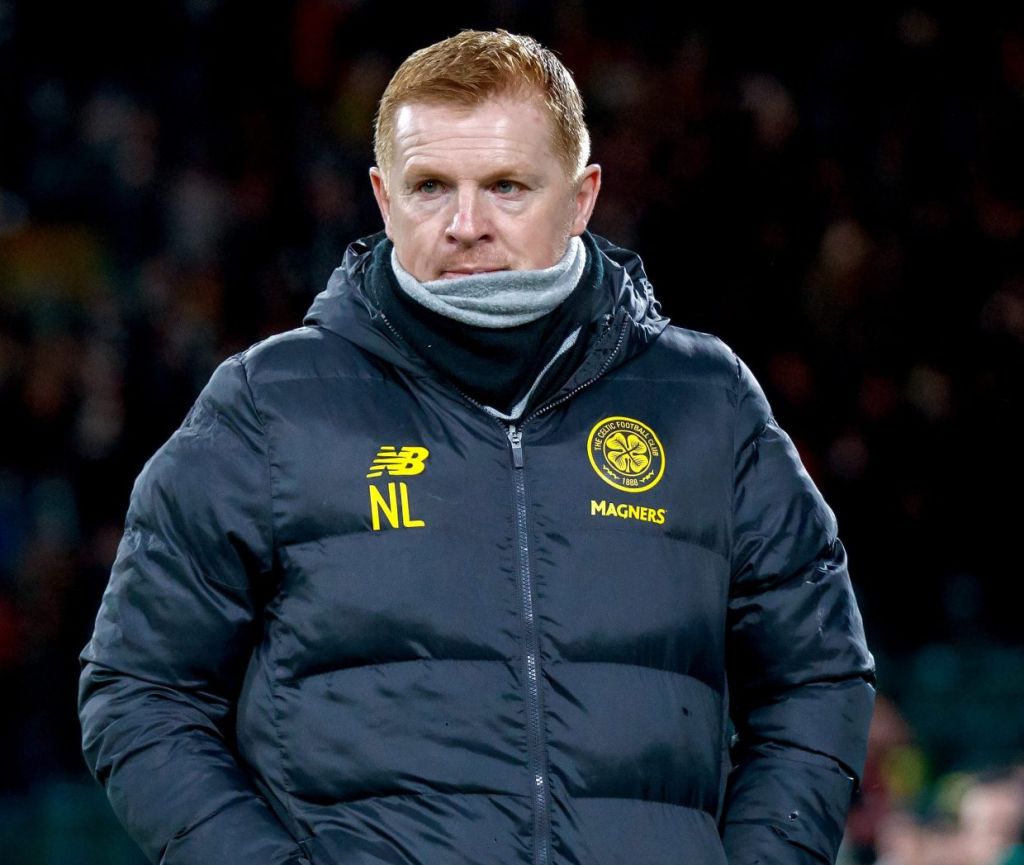 LENNONY – 7.5/10
Is this his chosen, settled side for the title surge? It's a solid formation based on dynamic midfield dominance and a twin-spearhead strike-force that aims to pin sides back from the first whistle and not allow time to settle. Keeping flair at the fringes does stultify our excitement somewhat but it looks to be the perfect set-up for games like these – nights when we've dropped points in recent seasons; games that turn from expected symphonies to horrifying dirges; opponents who gain unhealthy excitement from defying their betters and swinging a sucker-punch.
Under the most pressure we've had in a decade, Lennony's plan is working. Brendanistas are boaking. We're not panicking or wilting. We're getting ever closer. HE is getting ever closer. Twenty-six down. Twelve to go. Maybe roughly NINE wins from the NINE. Maybe less soon, eh Stevie?
OVERALL – 7.5/10
Intensity from them. 'Craigy Whyte' corners from us. Solid defending and good goalkeeping as our midfield toiled a bit. We waited… We waited for the chink of light to brighten, then it went full lens-flare.
As the Hoops found their mojo we overwhelmed them with attacking movement. It was never a constant, fluid performance, but it was never totally disjointed; we were magic in moments, careless in others, but never negligent. We scored TWO goals from corners; Urban myth debunked.
Last night and Sunday coming were and are probably pivotal points – always looked towards Winterfell as the one to win and take the crown. Now we've maybe seen the last of the Heartsjugend for a couple of years – 'mon the relegation – we can thrill to the prospect of killing-off their overlords' sick fantasties of supremacy with around a dozen more champions' displays like tonight.
The mental strength of this Celtic squad is formidable, the goal-threat legion. Their ability to get the job done when the chips are down and cut through the white-noise hype infecting the airwaves from across the city is carrying them towards a historical achievement that will have their names reverberate through generations of millions of Celtic folk worldwide.
Don't stop Bhoys. One more time until the NINE.
Then we'll welcome them to OUR party.
Sandman. Schadenfreeeeeeuuude!
* Enjoy the unedited version of Sandman's Reviews on Celtic Noise where you can speak to the man himself and comment on his reviews, 'Hyper Pathetically' speaking of course. Signing uo is quick and easy (I'll authorise) and all Celtic Supporters are welcome. You'll love it!
TRENDING ON THE CELTIC STAR…
'Celtic will take some stopping, including the imminent Europa League games,' David Potter.
Help raise money for Celtic Youth Development by joining the £1 weekly lottery and you could win up to £25,000 – just click on any one of the photographs below to join. Lots of our readers have already done so and they're now doing their bit to help fund Celtic Youth Development that can deliver the stars of tomorrow and beyond. And you might even win a few bob too!