"Have you any idea what it's like to forget your own deja vu but get the feeling you knew it? Aye… What wis I sayin'?"
Puxatawney Phil.
"Big Tom? Injured? No. Tiredness? No, not at all. Thickness, yes – right now he's cutting about a park in Western Australia, boots hanging around his neck, wondering when the team bus is going to turn up. Wrong Perth."
Brendan Rogers on Rogic's absence.
"Pistol Pete's gone missing, the safe's wide open and empty, and William H. Bonney and his gang just broke jail in New Mexico. And there's no central defensive or midfield signings in. Coincidence?"
Pat Garrett
"Peter Lawwell bought a shed offay a guy in Eastern Europe without viewing it, painted it in green and white hoops and rented it out to a fella called MacLean for the rest of the season."
Guy in Pub unsubstantiated Transfer Windae Chinese Whisper Results.
"4 penalites? Zees ees outrageous. Even in ze Escape To Veectory movie we avarded ourselves only ze vun penalty. Ve can only conclude ze 'Final Solution' order has been given to ze servile un-scum veeth ze wheesltes in ze Scotia. Zees means a penalty every 20 minutes for ze cheating bar stewards, and hope nobody notices."
The Nazis.
Here we go… Again…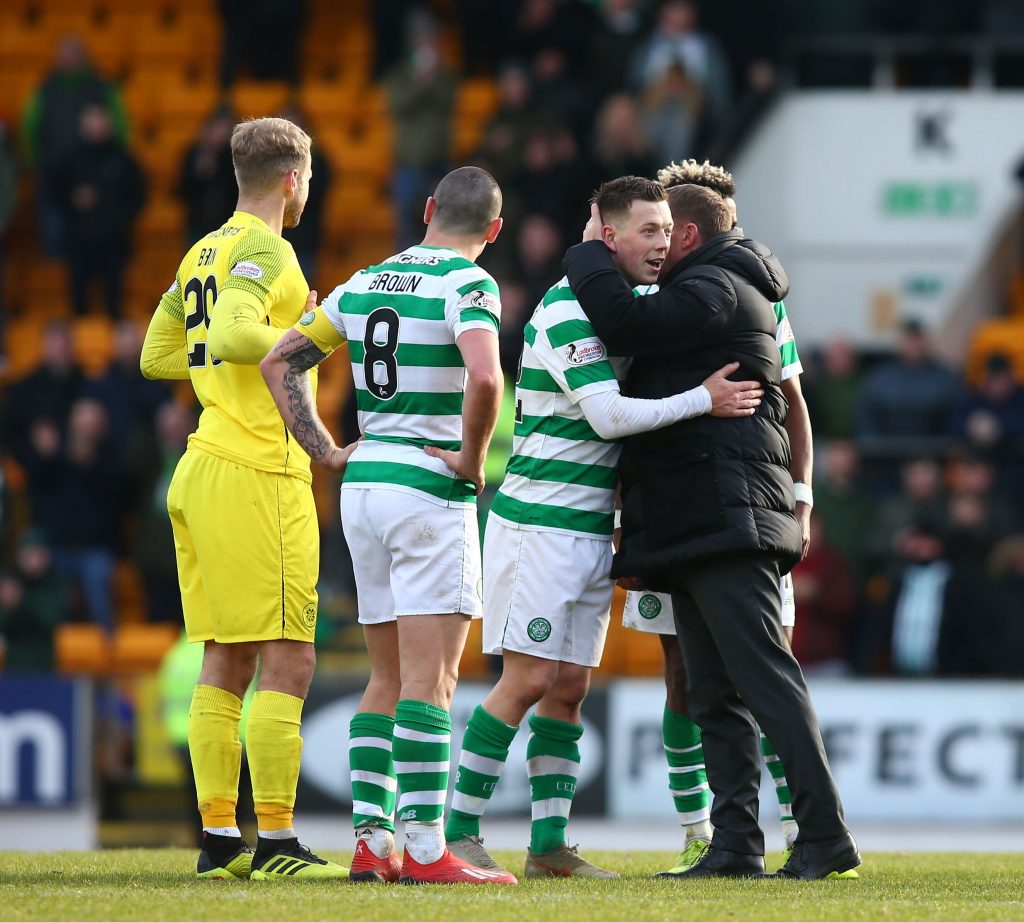 BANE – 8/10
Fleet-footed, masterful command of his cadre of henchmen (the back four), great stop early from ridiculous pinball-fortunate chance that fell to their duff striker (not you, Tony – we still love you).
Only blot on his copybook the misreading of a cross early second-half that almost let former Celtic wunderkind – and expert film critic – Tony Watt knock in a certainty. Fortunately, Tony 'Barry Norman' Watt knows what side his bread is buttered and missed a snip, employing all the finest De Niro acting moments he's witnessed to make it look like he'd 'nearly collided with the post.'
Tony's telling aside was a quick 'Don't dae that again…' to the Celtic defence. (Tony WATT – 10/10)
LUSTIG – 6.5/10
Mad Micka only got the first-half, a stagnant half at that, before being subbed for the new 'Toejam', German uber-defender.
A solid as usual first-half for Mick, marred by a couple of slack passes and the unusual situation of him and Jamesy not on the same wavelength, thus little progress down our right. Good defending a factor too. GOOD refereeing as well.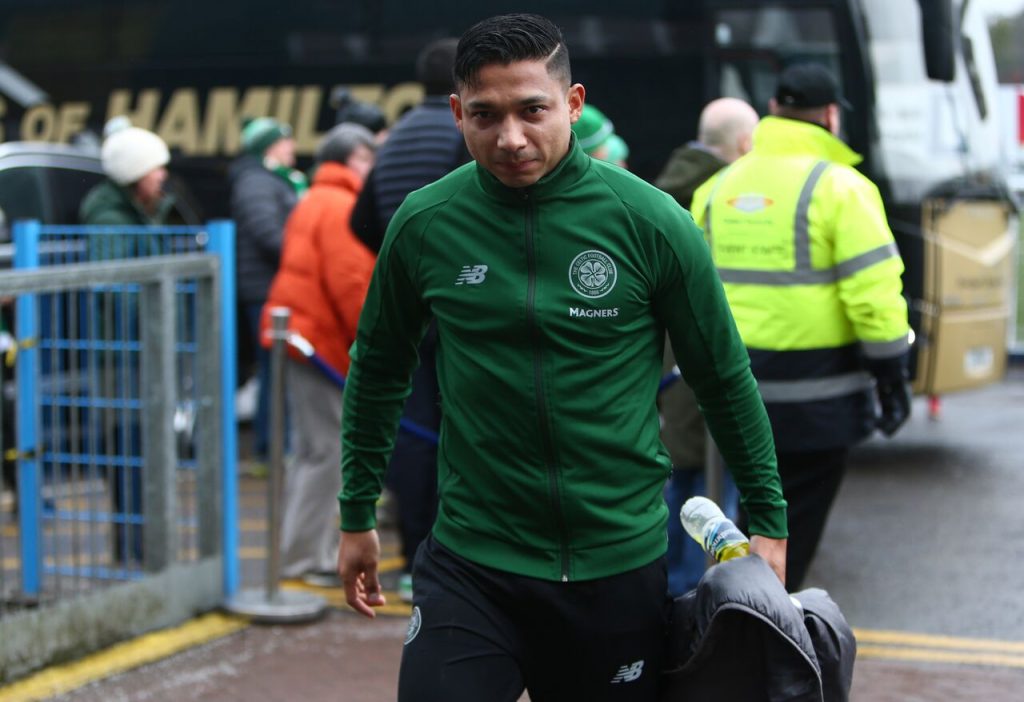 IZZY – 7/10
Stifled by more good defending on the left – and GOOD refereeing – crowded house antics for him and Sincy to deal with, our tripping Central American returning hero still gave his all for the jersey yet again. Relentless pressing, relentless bemusement – it's difficult to cope with Perth on a February Sunday when the clubs are shut and your satchel of premium grass is depleted to finger-pinches of smokeable weed. You don't have to tell me, Izzy – I remember the early nineties…
JOZO – 8/10
Getting there. Getting back to his flexible, interchangeable best as his match-fitness and confidence grows.
Showed in that great run early second-half as he drifted through the lines and was only denied by their – excellent; sign him – keeper. Hang in there, Jozo, with that level of focus – you're the only defensive man left standing.

AJER – 1/10
Big. F***ing. Eejit. And he knows it – criminal momentary lapse has screwed us defensively.
But is he to blame? 20 seconds in he took the Ali uppercup from Tony Watt's incredibly dense heid (think black hole, cosmic singularity). Spent three minutes on the floor out of it, then the next 87 wandering about the pitch thinking he was in Legoland, Denmark, chasing inflatable unicorns and singing Puff The Magic Dragon – you could still see him clearly struggling with the lyrics as he traipsed off.
GOOD refereeing. Aside from giving Gollum the erection of his year to date, we're now bereft of natural central defenders – let's hope big Nir is ready to rumble. Had been a consumate Ajer performance until that calamity; stop watching Dedryck videos!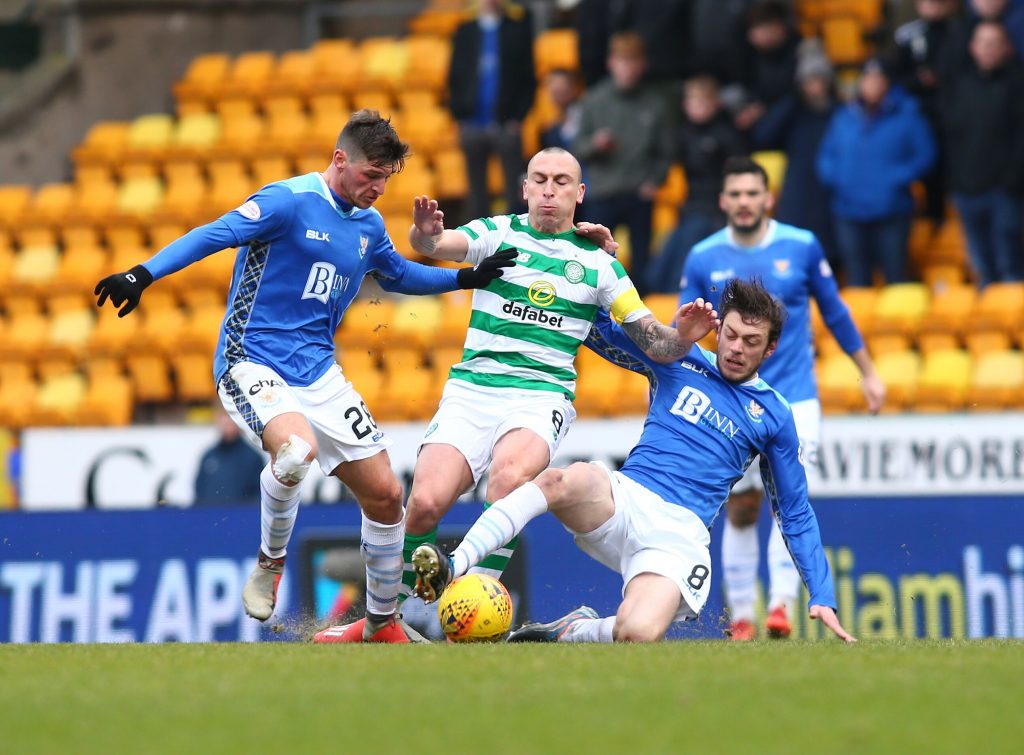 BROON – 9/10
MOTM. Stick away yer football management simulations and yer pish console versions of the only true footlball classic game – Sensible Soccer.
Broon, who's past it, apparently, faux expertia, was THE driving force who won the game for us. Ploughing a solo furrow – dig that analogy, Perthshire farmers? ('dig', lol) – our captain defied the populist opinion and was Celtic's only reason for staying in the game and ultimately winning it – he stepped up when others were toiling; force of will, people – he knows how to get a job done in difficult circumstances.
Just magnificent. Enough said. Take the knee.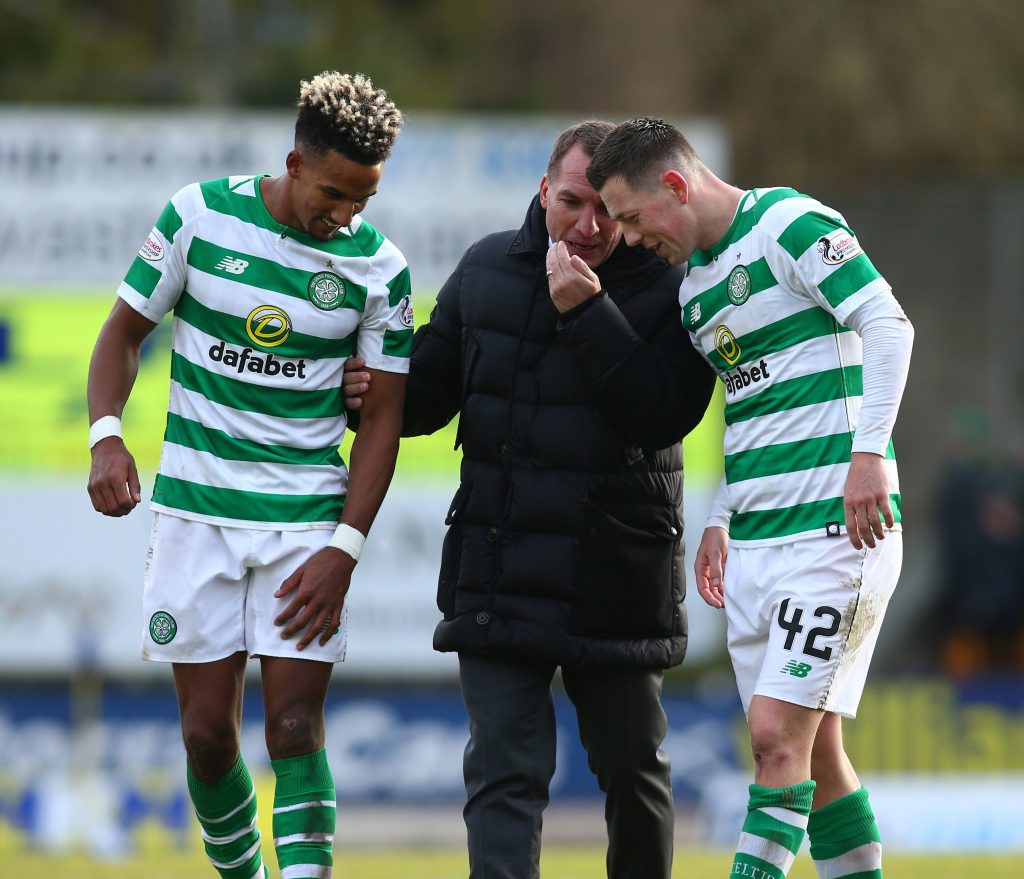 CALMAC – 6.5/10
See above. On Superbowl Sunday our quarterback went missing. Far too reserved, letting Broony play his position, he struggled to get on the ball and was most often found in parallel with our deep-lying captain.
Thankfully, Broon let him off.
BUT he's class despite match form – and managed that single defining moment: brilliant ball for Timo to score the second on the counter; something we missed all day – Calmac in a proper attacking poise.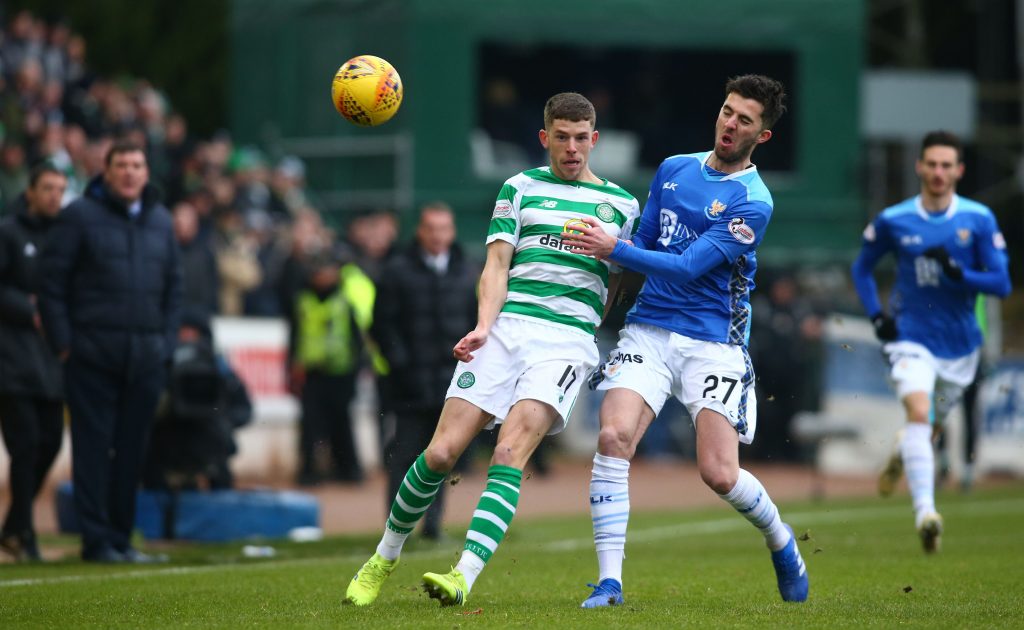 CHRISTIE – 6.5/10
Like Wednesday, first-half, his game marred by poor final touches and woeful deliveries. Yet he maintains that consistency of energy and penetrating runs. Thudded in the midriff for a penalty during the stramash when
Eddy was maimed, kept on going despite the pain, evidently; took it for the team.
Let's hope he recovers for Hibs.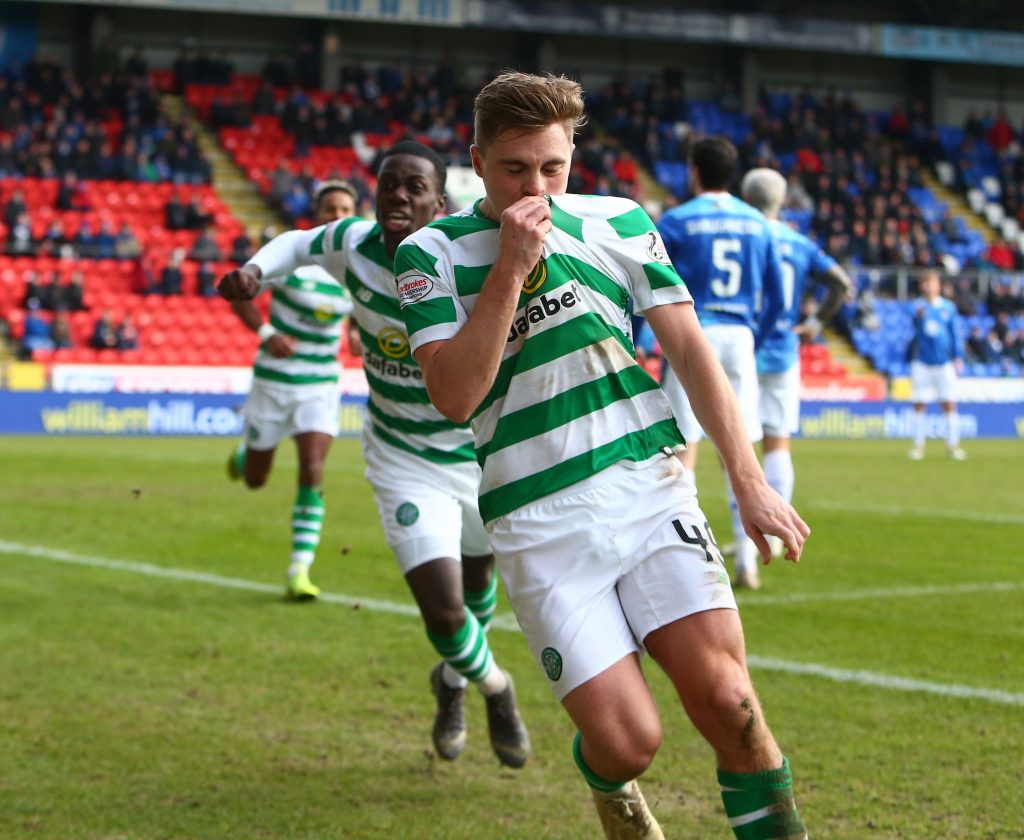 FORREST – 6.5/10
Scored a major goal in our season. His inclusion was worth that alone, but struggled to make an impact on the pitch he scored more goals on in one HALF than barmaids flashed in an evening back in October.
However, as soon as the business was done he disappeared up the tunnel in search of a Wotherspoon's in Perth town centre where his frustrations could be relieved.
Celtic team bus was scheduled to collect Jamesy later, running out the pub doors pursued by a cadre of screaming, distraught perky teen glass collectors and a handful of suspiciously effete, gingham-check shirted, smiling Young Farmer lads.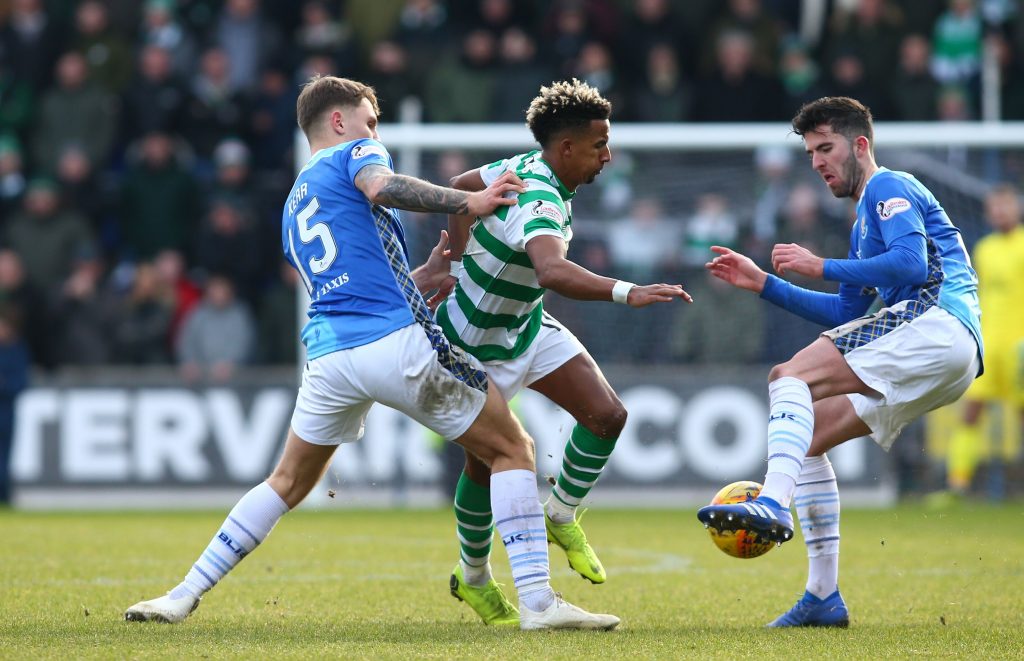 SINCY – 7/10
He's on it, oh yes – thought he might disappear in to the Ninja Turtle shell, but Sonic The Hedgehog has some purpose about him since the winter break and he refused to give up the ghost, even though the slimers gathered around him every time he was in possession, as detailed by 'Mean-faced Stay-Puft Marshmallow Man' Tommy Wright, awaiting the intervention of skanky Gozer-acolyte Murray Davidson who would attempt to slice his kneecaps off intermittently. (See what I did there, fans of the original classic Ghostbusters franchise, and not the disgraceful sexist, utterly bollocks – juxtaposed irony – feminist remake?)
Great sharpness to break and set up the killer goal from his lurking position around our own box – Sincy showing he's in it for the team and not the shrinking introvert I feared we had after a lame first-half of the season.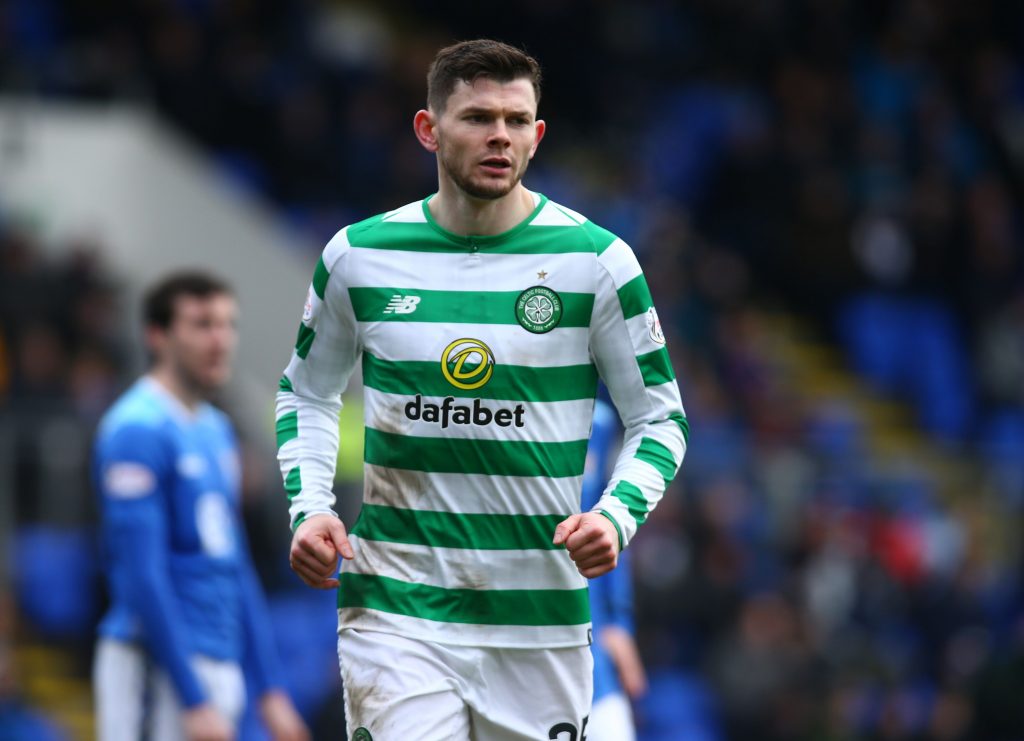 BURKE – 6.5/10
He moves well, puts himself around, poor-man's Larsson-esque near-perpetual motion means a defence has a hard time with him. Just got crowded out on numerous ocassions because BR refuses to go 2 up front. And, of course, the incident…
Who's been reading carefully. You? How about you, Wullie? 'GOOD Refereeing', I dropped in, a few times… HA! ROPE-A-FECKING-DOPE LIES! ya mug.
Disgraceful wee f*nny denied a stonewall penalty when the rampaging bodysnatcher was in for the kill. Gollum, RIGHT behind Burke – CLEARLY saw the defender take the LEG first then half-touch on the ball. A penalty. At the Snake Pit, a pen AND a red without hesitation.
But you couldn't, Wullie, could you?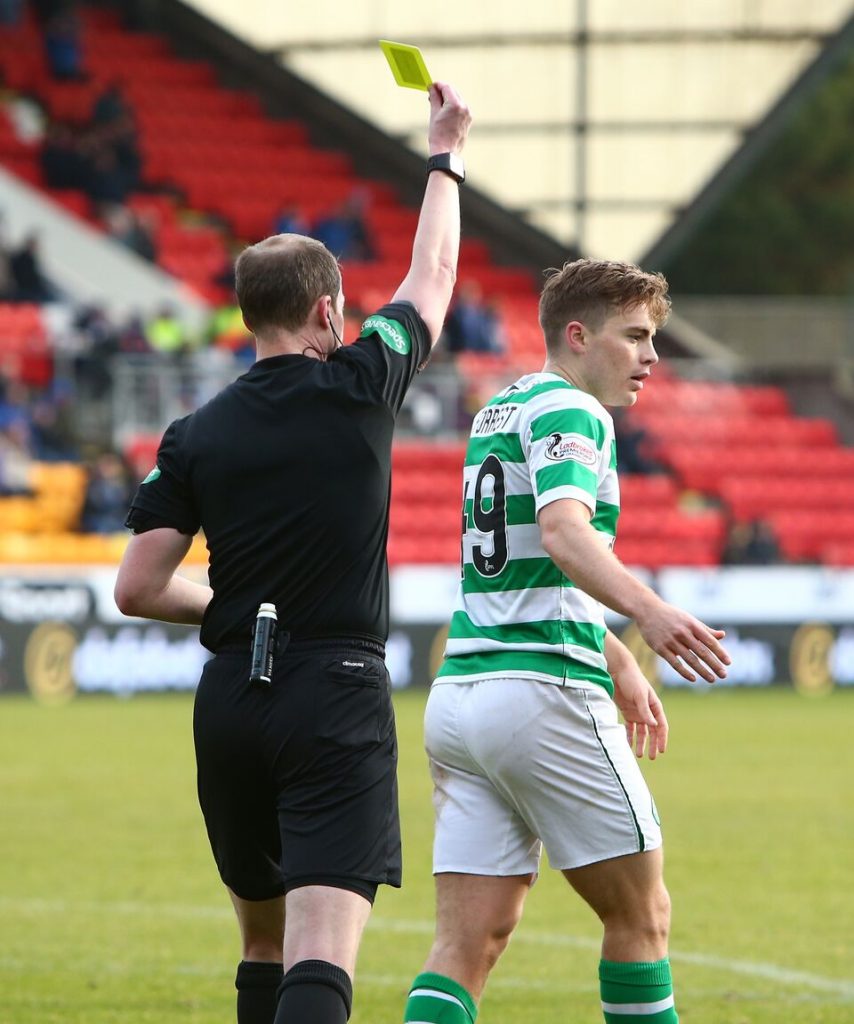 So ingrained in servitude to those tiny-minded needy mice of men who hang onto the anachronistic hope of cheating a way to preventing the TEN, you cannot just simply apply the laws of the game. Cannot simply allow the best team to win within the rules. Saw it with the blind Broadfoot pen years ago and you've not grown up mentally whatsoever – still bound to the brotherhood stipulation; still governed by someone else's train of thought.
You're a wimp, a gimp with a whistle, a pussy with anxiety, unable to apply the laws of the game, unwilling to upset the outdated order you perceive as being the way of things. You're not a man. Like the cohorts you align yourself with, you're a tragic echo of a past foundering in a futile attempt to thwart the inevitable future – a theatre of Scottish football that is defined by fair play and open governance.
The Zombies can't win. The future is not for them or their kind. Even their resurgence is tainted by corruption and mendacity. Their win or bust strategy only harms YOUR position, soils your reputation. Stop kow-towing to the ludge mentality, the after-dinner circuit of snidey gags about bias against the Tims;  It is 2019. LEARN to be a referee who can be truly neutral and apply the laws of the game fairly. TAKE some of the acid they used to cope with the horrors of the Vietnam War; about the only stuff that'll straighten you out and open your mind to the sheer fecking tragedy of your machinations.
Anyway…
SUBS: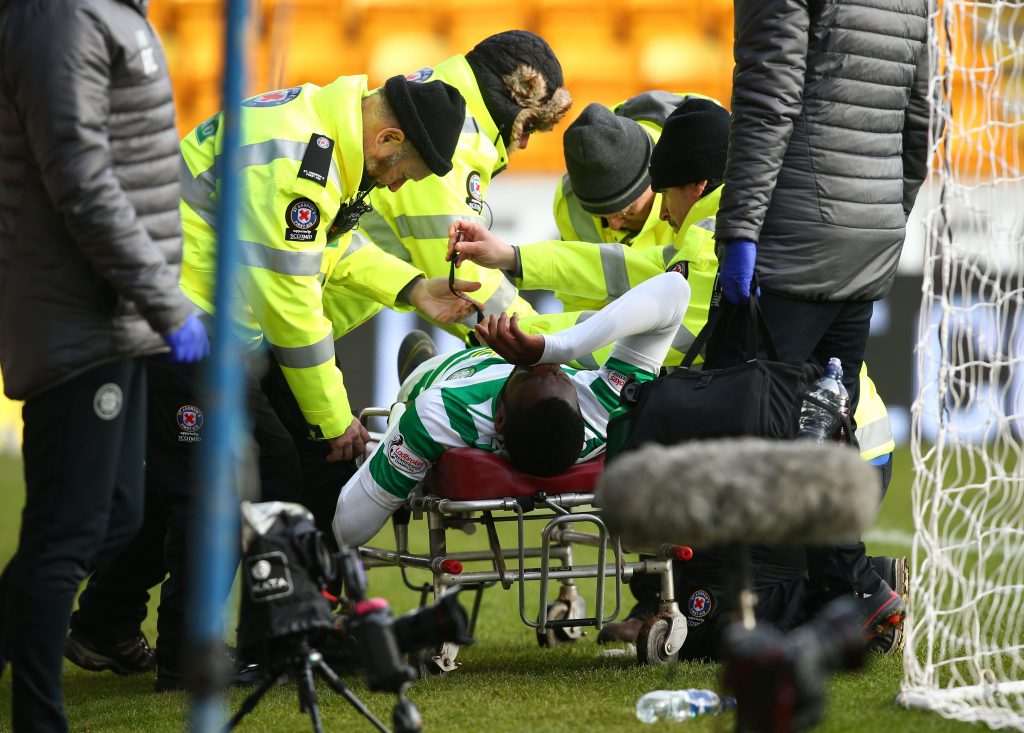 FRENCH EDDY – 6/10
Well, on he came and up I sat, thinking the mercurial Gaul would liven it up. And he did, zipping about. For around three minutes. Then he got straight-leg stiffed with studs up at the back post hoping to slam one in
from a stramash. The challenge, anywhere else on the park, at that height and force, is a red. But NOT when the Tims are drawing and it's a yard off the goal-line.
EXHIBIT A: Late in the first-half, around the six-yard line Izzy went in for a bouncing ball, foot high, 50-50 with defender who also swung waist height. Izzy judged foul for high block on St.J player kicking through.
But at 0-0, fifteen to go, Eddy tries to kick through to score a yard out, high block breaks his foot.
Foul? Penalty? Consistent ruling with the Izzy call? Aye, right Wullie. Jesus wept….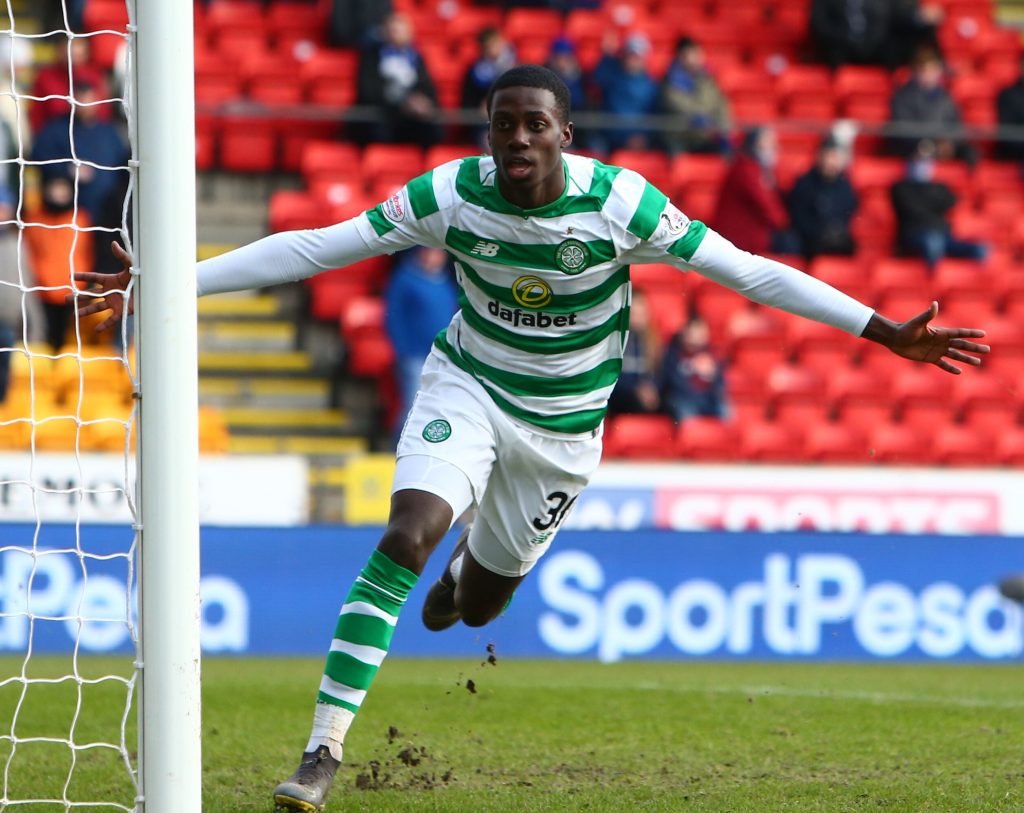 WEAH – 9/10
TIMOOOOOO! One million dead vultures as Big George pounds the Liberian savannah (bear with me here, geographical landscape pedants) with a symphony of tank-fire to celebrate the bhoy's impact. A thousand new watering holes blown across the plains, smoking carcasses everywhere, old Attenborough wandering around dazed and confused in his colonial khakis, murmuring about the fall of civilisation while Timo throws himself upon the handsomest away support ever seen in five-thumb county.
Scintillating input from the khid who wouldn't even have dirtied his boots had Eddy not been malkied. Top-class touch, turn and cut for Jamesy's opener then a clinical bit of PSG-tutored countering to play the one-two with Callum and kill them off; the speed of him AFTER he scored? – echoes of much-missed Griffiths; tore across
that goalmouth to celebrate like Leigh had seen a burd in a short sparkly dress bend over to pick up a dropped condom in a club.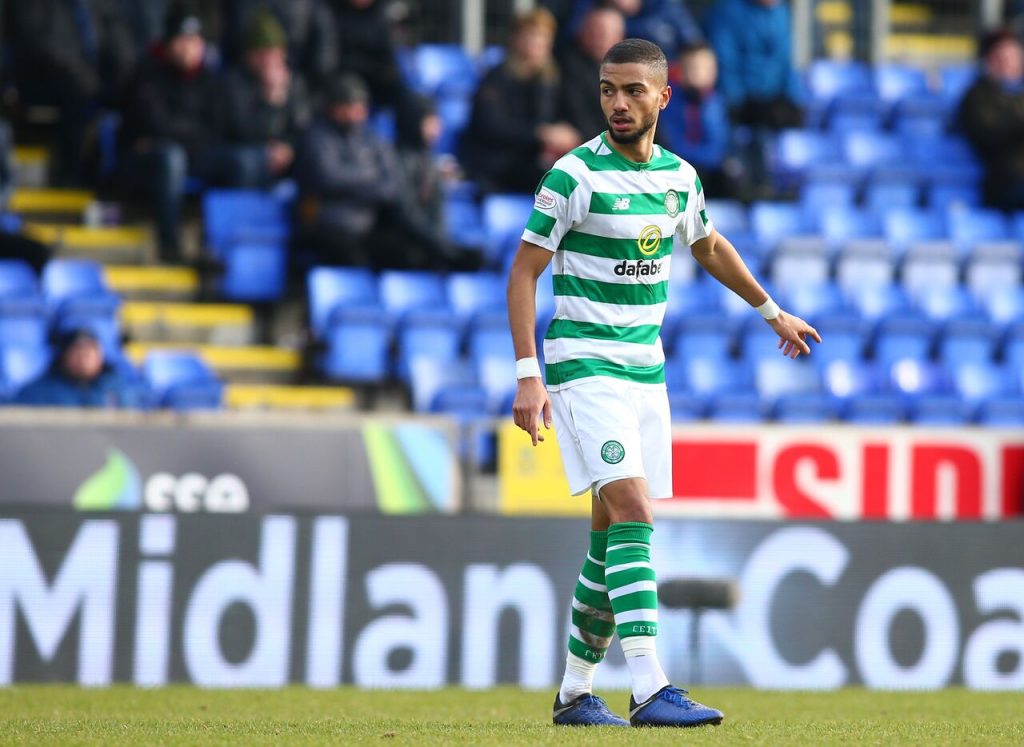 TOEJAM – 7/10
You're on! WTF (in German) said our new conscript; Micka Lustig a bit bemused, probably, as was I when we used a sub needlessly and just about got away with it, ultimately. Hope it was agreed upon beforehand, nearly came back to haunt us, but our new bhoy certainly fitted in, held his own, looked the part. Let's see.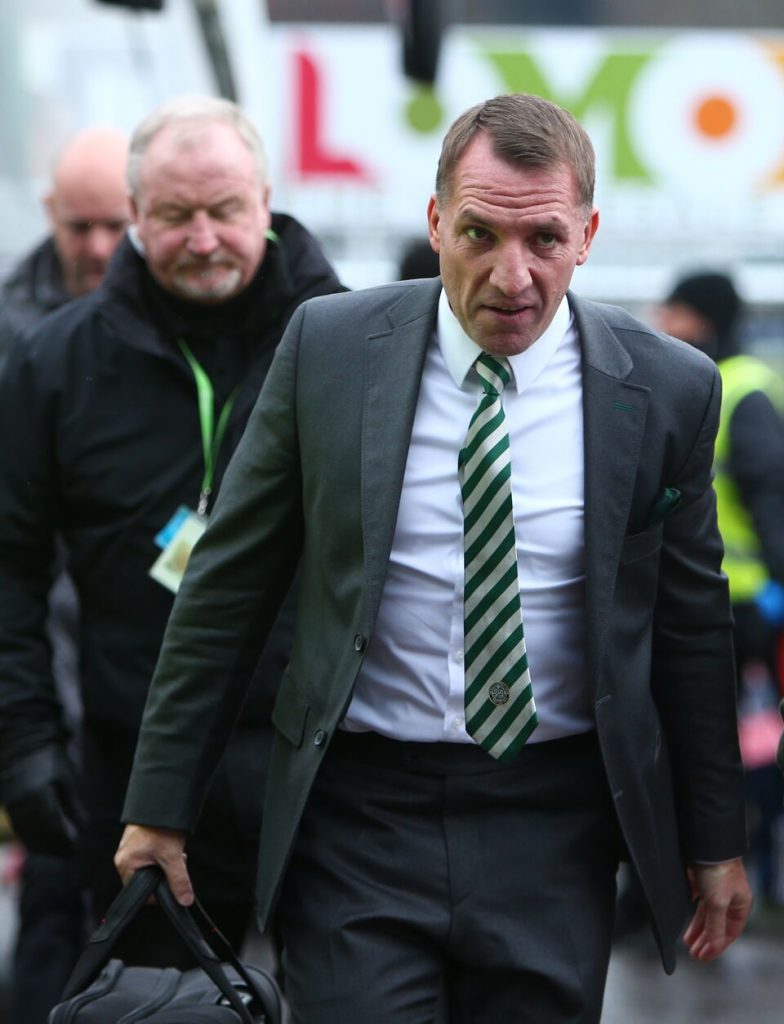 BR – 7/10
Discuss: is he lucky? Counter – all good managers need some luck. He got it today. Sub over Sub to win it. But also the bad breaks; ridiculous injuries. We're going to get many of them between now and May. Those vermin with whistles will let the Hoops be savaged in the name of the ludge. Dallas senior will insist. Dallas junior will
be his daddy's biatch. Again… Examples of spineless servile gimps like Gollum will carry out instruction to the critical extent of the laws of the game.
So BR strives onward, still one-dimensional but with may aspects and components to that set tactic. I'd like flexibility and two up front to kill games like these earlier, but I'd also like five million quid, a quickie divorce and cryogenic stasis-maintained mute Elle MacPherson circa 1990 to play with. Forever.
Keep on going, BR and see out this most difficult of third seasons you ever experienced or expected. Be the legend.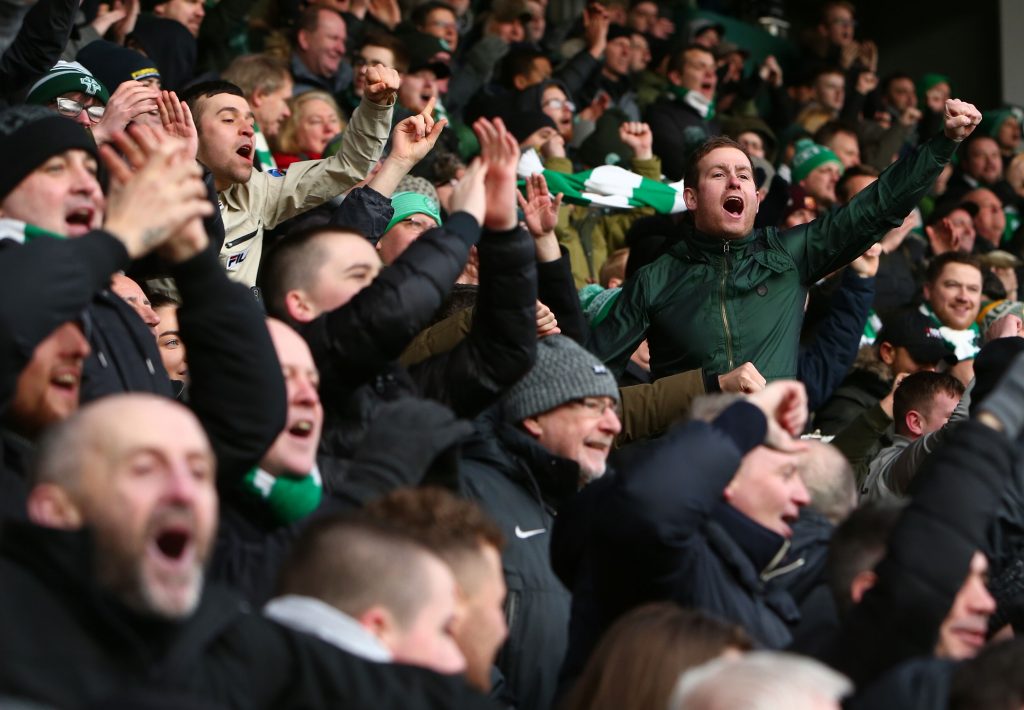 OVERALL – 7.5/10
A sluggish, if not more so, start than Wednesday on this Groundhog Sunday. Familiarity breeds c##nts, as they say when talking of Murray Davidson; And again our players were subjected to physical handling akin to that dished out to Marvin the cop in Reservoir Dogs. But they toughed it out – largely in part to the sheer force of will stamped upon proceedings by Captain Broon; a performance of Neitzsche's Superman proportions.
Quality eventually prevailled but we're counting the cost in injuries. We may be forced to roll the dice earlier in subsequent games and kill teams off quicker to preserve energy/physiques. Might not be a bad thing. Fed up toying with dross and giving them hope ; gets them excited and leery and lethal, as some of our bhoys might have found out to their cost.
Again it's about TEMPO – apply it properly, we win. Fourteen games to go. Fourteen to the EIGHT to be at it.
COYBIG
Sandman
Sandman also posts his unique player ratings on the new Celtic supporters forum CELTIC NOISE – where ALL Celtic fans are welcome. Sign up and have your say – it just takes a minute to do!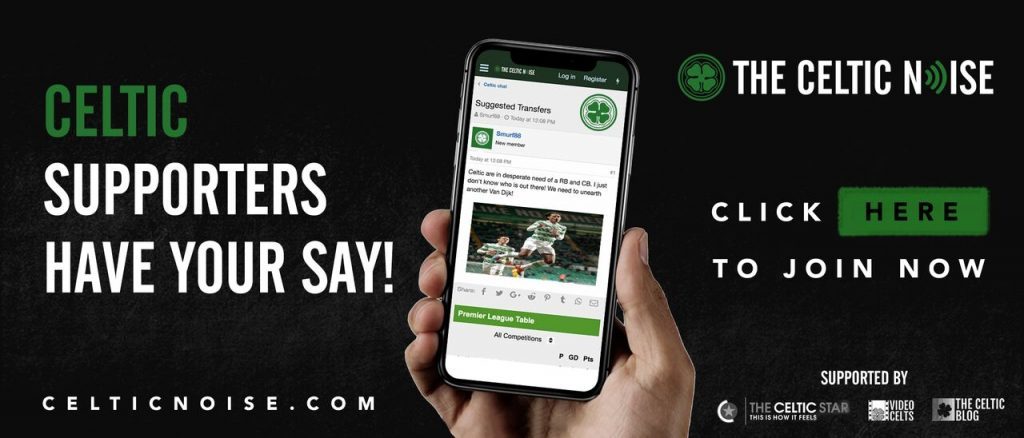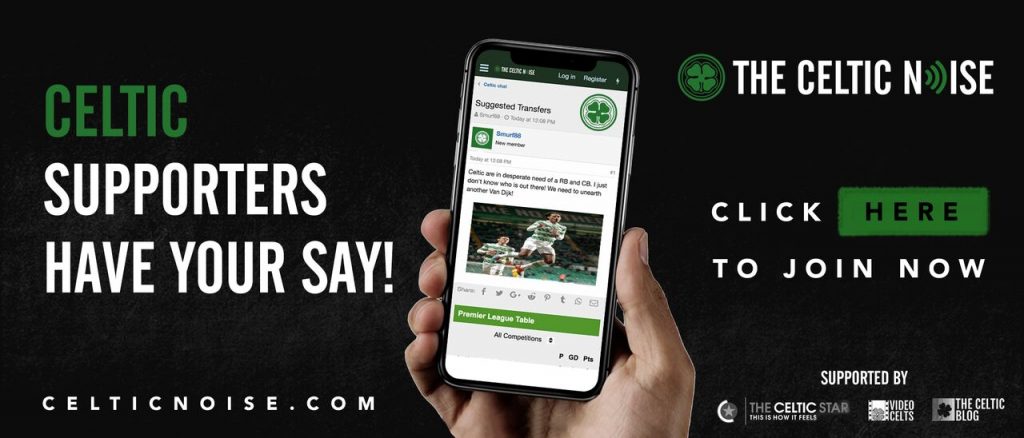 Also on The Celtic Star…
The Valencia file (Part 4) – A linesman's flag prevents Celtic playing a European final at Hampden
Celtic Fans TV – Reactions from Celtic supporters at McDiarmid Park
Boyata Boost – Belgian set for early return against Hibs, Brendan says
'We've got options and we've got players coming back,' Brendan's relaxed about enforced changes
"Dallas's work is all in vain, Tim the Tim strikes again!" David Potter
Despite these Referees, Weah Gonna Win the League! Nine Man Celtic go Six Points clear