JONNY HAYES insists that the Celtic team that plays in Sarajevo tomorrow evening must be fully focused on the job at hand if they are to avoid an early season shock.
"You don't ever think about having the job done in the first leg because that's when you get your bum felt.
"If you go over there and be too cocky you can come back home trailing 2-0. You see all over Europe what happens when teams don't take it seriously at that level. If you don't prepare right, it can be costly," the Dubliner warned.
"I wouldn't call them strange results, because it's just one team being more prepared than the other. More often than not they deservedly go through."
This will be Hayes' first visit to Bosnia and it will also be a first time for Celtic too. Speaking to the media, as reported in Scottish Sun, Hayes continued: "I don't think I've even been to Bosnia. It's a little bit of a step into the unknown, but we're used to it by now.
"We've played so many games in Europe and in qualifiers. We've been here, there and everywhere.
"When I played with Aberdeen we played 100 miles from China in a European game, so that says it all really. We know we'll be playing tough opposition and more than likely in tough conditions.
"When we went over to Kazakhstan with Aberdeen we showed them a little bit too much respect. When we got home we should have beat them comfortably, but we drew 1-1 and went out on away goals.
"At Celtic we are expected to win every game no matter what. But European games are always tough. Once you get to that level there's no easy games. Jozo has a little bit more insight into that region and he says they are a good team."
Hayes recognises the toughness of the challenge that faces Celtic in navigating their way through eight tough qualifiers to reach the Group stages of the Champions League, but insists that the pre-season work they have done has been excellent.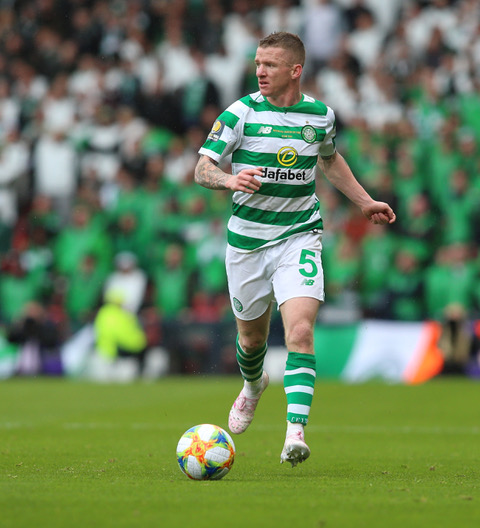 "The preparation has been unbelievable with the amount of work the staff have done behind the scenes.
"We have been preparing for this pre-season probably for the last nine months.
"The fitness staff like John Currie and Jack Nayler make sure we're fit and ready to go. The manager, John Kennedy and Damien Duff then do a great job with our tactics," Hayes said.
"As with previous European and domestic games, we'll have our homework done. The lads behind the scenes will have watched them many times already and they will prep us now for the game on Tuesday.
"They do a terrific job, so we will be fully aware of Sarejevo's qualities by the time of the match.
"They won the league by five points and, no matter what league it is, to do that is decent going. They will be a good team and they've signed some new players as well, so it will be a decent test. But we'll be prepped and ready to go."
With Kieran Tierney still recovering from his double hernia operation and Boli Bolingoli still settling in after his £3million move from Rapid Vienna, Hayes is expected to continue at left-back tomorrow night.
"I'm just enjoying playing football — in whatever position I'm in. Playing in Europe can be a little bit more intense. You are more like a defender than a wing-back, which is what it can turn into in a domestic game.
"Wingers can come in and out of games. Having a defensive role has helped me with my concentration, knowing not to switch off. Players are constantly talking to me, Kris Ajer for instance has an old head on young shoulders.
"You have to make sure you are in the right position, but communication is key. As long as we keep talking I'm sure any of our players could fit in there."
Hayes got a chance to get up to speed for the left back duties during the warm-up matches in Austria and Switzerland over the past few weeks. The hard work over in the Alpine region will hopefully pay dividends tomorrow evening in the intense heat of Sarajevo.
"It's been tough. We're focusing on our fitness while trying to get a bit of rhythm into our game.
"We were a bit rusty at times, but you wouldn't go into a competitive game with the intensity of the training we've been doing the last couple of weeks.
"So we were bound to be a bit tired at the end of games, but we feel good."
Hopefully Hayes is feeling good tomorrow night after a decent result has been secured. This is where the serious stuff begins Bhoys. Get the job done.