TOMORROW night Celtic jump head first into a vital part of the season already. It is crazy to think 9 July sees such an urgent start to proceedings but I guess we're all getting used to that.
As with last season we're in a situation of having to navigate a course through 8 matches to be allowed to rubs shoulders with the permanent inhabitants of the (almost) closed shop of the Champions League's Great and Good. It's enough to make you think we're not wanted.
Moans and gripes aside we are faced with this whether we like it or not. Tomorrow we get on with it, starting with FK Sarajevo away. The Bosnian Champions.
Celtic have had a good pre-season already under the heatwave that hit mainland Europe. We've played two games in Austria, two in Switzerland and not that results matter too much we remain unbeaten.
Neil Lennon has been positive about the training camp so we're as ready as we can be to go into battle.
We've got 3 new arrivals on board in Christopher Jullien, Luca Connell and Boli Bolognoli and we still have most of the star men in place from a season that delivered the historic Treble Treble.
12 players have left the club be it from loans ending, players retiring or contracts expiring. The only loss we haven't really covered to some extent is that of Mikael Lustig. For whatever reasons his exit has now left us in the position of Anthony Ralston being the first pick at right back.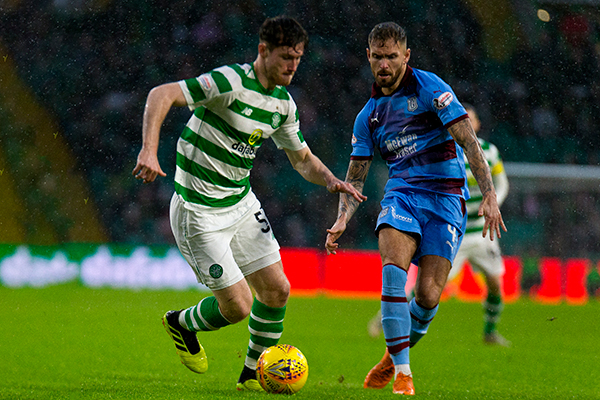 To look at this positively this is a time for an Academy graduate to lay down a marker. Ralston can make this position his own and his opportunity to stake his claim is likely to start in Bosnia tomorrow night.
The counter to that is Neil Lennon for the first 2 games at least has only one fit right back to rely on and we'll all be hoping our lack of success to date in the transfer market doesn't cost us should God forbid injury occur to young Ralston.
To look at some of the other big decisions facing Neil Lennon tomorrow night it will be interesting to see who players where.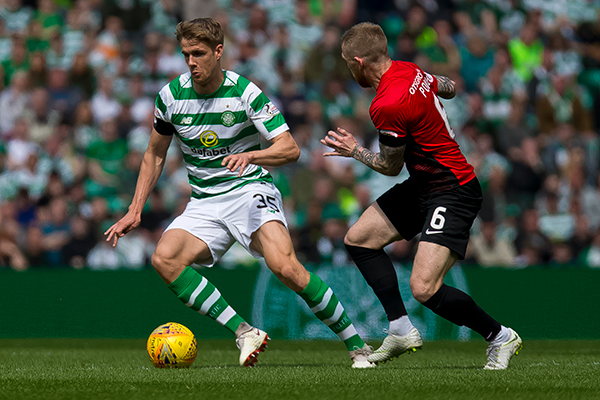 In central defence it would appear on paper at least that we'd go with the partnership that ended last season in Ajer and Simunovic, however with a £7million centre half now signed is it likely he'll be thrust straight into action? It is a big outlay and you'd assume at the price he's been bought with a view to the central defence consisting Christopher Jullien and one other. The fall guy if Jullien came in would likely be Jozo Simunovic and given his connections with Bosnia would it be such an error to take him out the firing line?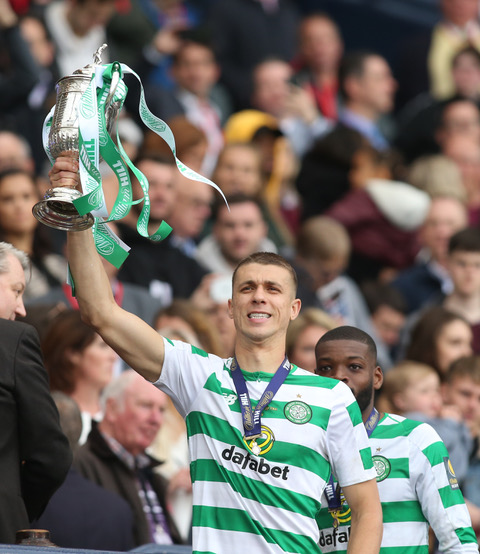 Jozo having previously decided to turn his back on Croatia and announce himself as Bosnian then turned full circle in March last year and on the eve his expected debut decided he was Croatian after all. Strange times. It's a decision that won't have gone down well in and it may be that big Jozo may have music to face should he start in Sarajevo tomorrow. Would it be prudent to avoid the likely pantomime and remove the big fella for this game and let Jullien take his place for the away leg at least?
The other question lies at left back. At present we obviously have Kieran Tierney returning from recent surgery and not close to playing. We've signed competition for Kieran in the shape of Boli Bolognoli from Rapid Vienna but so far in pre-season it's been Jonny Hayes who has filled in.
With Ralston already short in experience at right back do we really want to start with Hayes, who despite his fine efforts simply isn't a left back or do we throw in the new signing? He's said the right things about being ready to go, so do we chuck him in or not rock the boat?
For what it's worth my own take would be to drop out both Hayes and Simunovic from the defence for this one. In the case of Jozo a wound up Sarajevo may not be the place to let him go into the Lion's den. It is a distraction we could do without when we have another option.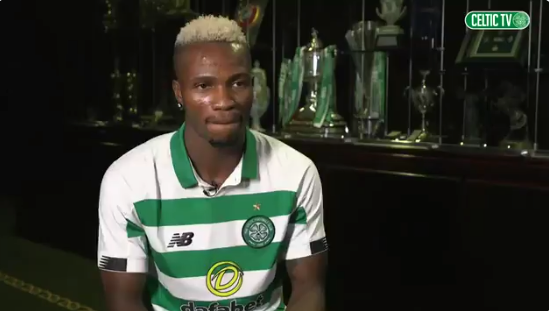 I'd also like to see Boli at left back. As much as Hayes will try his heart out he isn't really a defender, Boli however is and he's been signed to at least for now deputise for Kieran Tierney. Let's just get him in there and see what he has to offer. He's got European experience and he says he's fit and ready. Let him show it.
Into Midfield we have some choices too. Scott Brown and Callum McGregor pick themselves and that won't be changing.
In the absence of Rogic it would be good to see Christie take up the number 10 role. To play Forrest and Shved would mean one being shoe horned into the side simply as they're both good players. That would mean one ends up playing out of position.
James Forrest needs to play on the right and Shved can start his Celtic career proper from the bench. Forrest tracks back well and he can help guide the inexperienced Ralston through a tough away encounter.
On the left we have a big question. Scott Sinclair has the experience and the stats to lay claim to the left hand side being his shirt to lose, however it is hard not to say that in pre-season Mikey Johnston has been one of the stand out performers.
Personally speaking I'd like neither of them to start this tie. I'd like to see Jonny Hayes moved up to left midfield from full back to give us more defensive stability for the away leg. His industry would help cover Bolingoli and he's much more likely to have the defensive discipline that both Johnston and Sinclair don't have naturally.
Assuming we are playing one striker on Tuesday night it's clear that will be Edouard but it would be great to see Leigh Griffiths on the bench and ready for selection.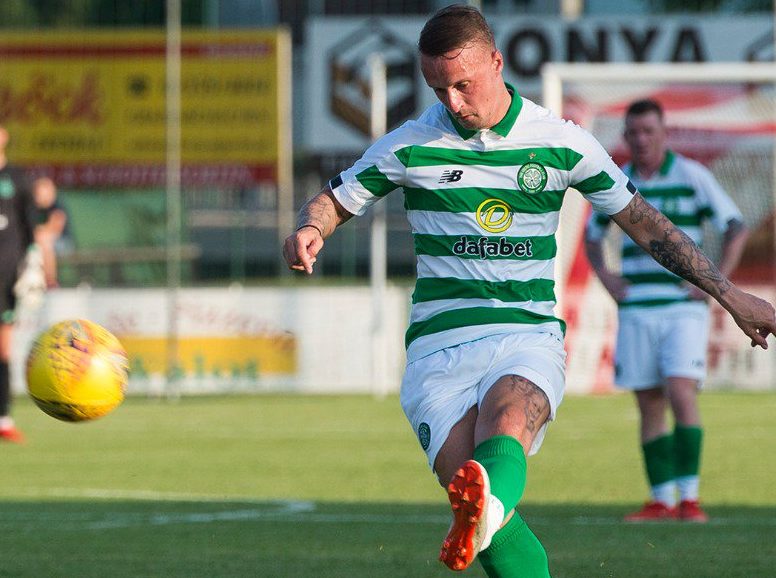 Leigh's confidence and sharpness must be increasing after his 6 goal pre-season haul. It's been a long time coming and he's a great weapon to have in the arsenal if we're needing to grab an away goal.
It is all a little clichéd but although it's unlikely the tie can be won tomorrow night it's altogether possible we could lose it. As such I don't expect the formation to change just yet, we'll play it safe for now. The experimentation with two strikers is likely to be put on hold.
This will be a tough environment in front of a passionate crowd. We'll all be hoping we get the tie back to Glasgow without having to chase the game. I'm confident we'll do just that. A score draw would do me fine but I think we'll nick this one 2-1.
Niall J