Not often have I gone to bed as happy about Scotland as I am tonight, but that was a great performance from a fine Scotland team, and congratulations are due to Steve Clarke and his men.
Worthwhile suffering the boredom of the International break if we are going to get a game like this.
The difference was that Scotland were wanting to win and the players were glad to be playing for Scotland.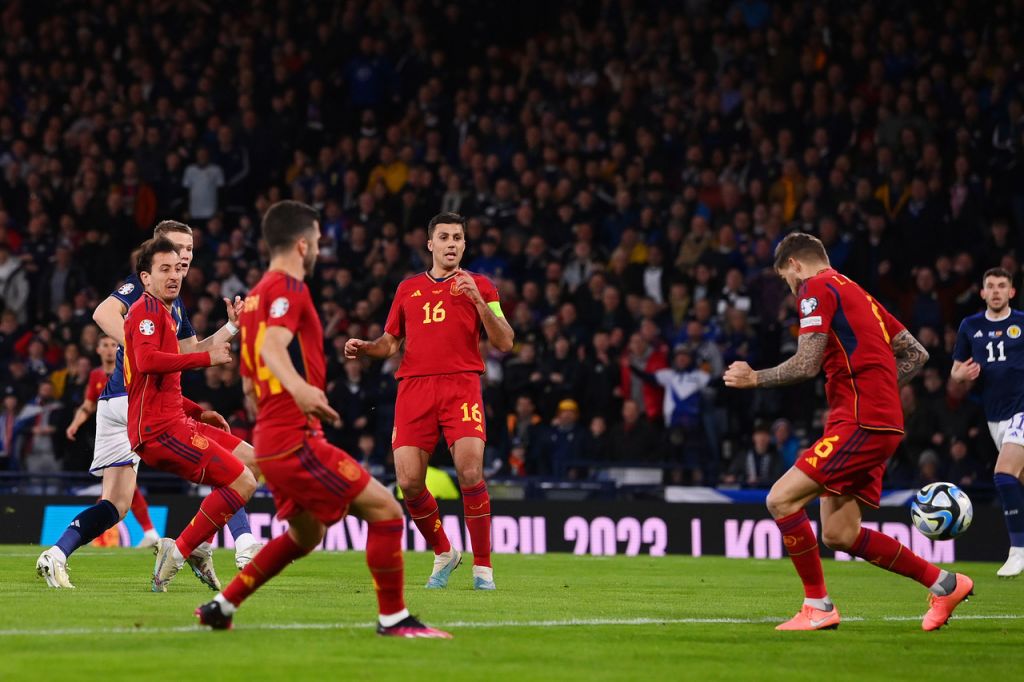 Gone were the lacklustre half-hearted "I'm doing you a great favour" Scotland performances of yesteryear, and there was a determination to get to the ball first and a determination to play together.
And Celtic did well! Current Celt Callum McGregor, ex-Celts Ryan Christie and Kieran Tierney, wannabe Celt (and should-have-been Celt) John McGinn, and Celtic supporter Andy Robertson all did themselves credit, not mention ex-Celt Craig Gordon with the microphone.
Apologies to any Celt I have missed out, but in any case there were more of "us" than there were of "them," but even old greybeard Ally looked happy tonight, along with the always incisive Michael Stewart.
And it now seems light years ago since the "Scottish" crowd with blue scarves used to boo Jimmy Johnstone and Tommy Gemmell! They support England now in any case, don't they, with their Union Jacks and their "God Save The King"?
Oh yes, anthems! "Flower of Scotland" I'll never like because it can be a bit dreary, but it is certainly a "rebel" song. So is "Over The Sea To Skye", Scots Wha Hae" not to mention half of the poetry of Robbie Burns with lyrics far more blatantly anti-British crown than even our "Against the famine and the crown, I rebelled, they brought me down…"
And that Spanish anthem! Correct me if I'm wrong but it sounded like the Franco anthem of the 1930s, did it not? At least no-one can forget the lyrics because there aren't any!
Maybe appropriate to some of the golden oldies in that Spanish team! There as also that funny guy who came on at half time with the hairstyle that made him look as if he had been crapped upon by an ostrich.
So where now? Well, we have to finish the domestic season first but then a couple of games in June against Norway and Georgia that don't look beyond us.
But it is Scotland we are talking about, and if ever we think that Celtic can have a death wish, they try Scotland! Still let's permit ourselves a day or two of happiness!
David Potter
FULL TIME: Scotland 2-0 Spain.

A HUGE performance from Steve Clarke's team 💪

Two goals from Scott McTominay either side of half time means it's two wins out of two to start our European Qualifying campaign!#SCOESP pic.twitter.com/EjIrrBR76R

— Scotland National Team (@ScotlandNT) March 28, 2023
"As young kid I watched the last one here… but to be on the pitch and deliver a result for the nation is something we're all really proud of" 🏴󠁧󠁢󠁳󠁣󠁴󠁿👏

Callum McGregor reflects Scotland's 2-0 victory over Spain at Hampden ⚽️⤵️#BBCFootball pic.twitter.com/B6vriDq8Xq

— BBC Sport Scotland (@BBCSportScot) March 28, 2023