NEIL LENNON plans to give Hibs bound midfielder Scott Allan some game-time at Celtic before he leaves for an Easter Road re-union at the end of May.
Allan's last competitive first team game was in the 5-5 draw between Hibs and the Rangers on the last day of last season when the midfielder was on loan from Celtic and Lennon was the Hibs manager. Yet despite having TWO transfer windows to bring Allan back to Easter Road, Lenny decided to look elsewhere and was content to get the player to sign a pre-contract deal.
There was a case a few years ago when the Ross County player Richie Brittain signed a pre-contract with St Johnstone then changed his mind and wanted to stay in Dingwall. This was sorted out by County paying a small sum in compensation to the Saints but it is still unclear whether these pre-contract deals are legally enforceable.
So unless Lenny is looking at KEEPING Allan at Celtic, thus getting him to rip up his pre-contract with Hibs, there seems little point in introducing him into the Celtic team for the final few matches.
Allan didn't kick a ball for Brendan Rodgers in his time as Celtic manager but Lennon has always rated the player. The midfielder has done very well financially from his time at Celtic – and will unquestionably by taking a cut in wages in his pre-arranged contract with Hibs – but his football career has been frustrated to say the least since signing for Ronny Deila.
The signing was a great noise for the Bears who were desperate to add him to their squad and beloved Allan to be one of their own. But when Celtic came calling there was only ever going to be one winner.
"I would like to give him some game time between now and the end of the season but just at the minute he is short of game time and I can't risk him at the minute," Neil Lennon said to the media yesterday.
"There could be a chance of him breaking down. He has played a few development games but I would like to give him a little run if we can get over the line as quickly as possible but there are no guarantees with that.
"If the opportunity comes along then I'd love to. He is training well and having a go at it and it is a difficult position he finds himself in. I would like to give him some game time and a few others as well."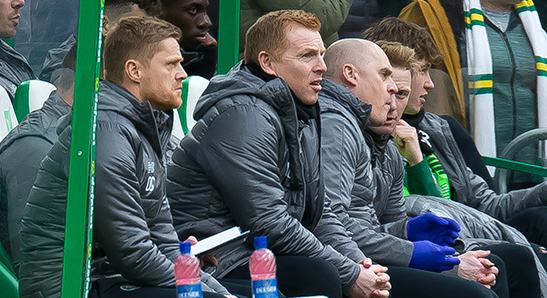 The Edinburgh Evening News recently carried an article titled "Could Scott Allan's pre-contract agreement to join Hibs be broken?"
They noted the situation that developed between Hibs and Celtic back in 2007 when the Hibs player Darren McCormack agreed a move to Celtic with his contract up at the end of the season.
However, he later changed his mind and instead signed a new five year deal Hibs that summer.
Celtic were powerless and simply had to accept the decision.
The paper referred to law firm Blake Morgan who consider this matter on their website and explain that pre-contracts explain that pre-contracts can 'often lead to parties misrepresenting it's legal effect', which leads to disputes like the one we saw between St Johnstone and Brittain.
As to their enforceability, they say: "The enforceability of a pre-contract will depend on the specific terms of the agreement. Pre-contracts are generally not binding under English law (not yet tested under Scots law) as they are usually marked 'Subject to Contract' and are simply a commitment by the parties to enter into a later contract.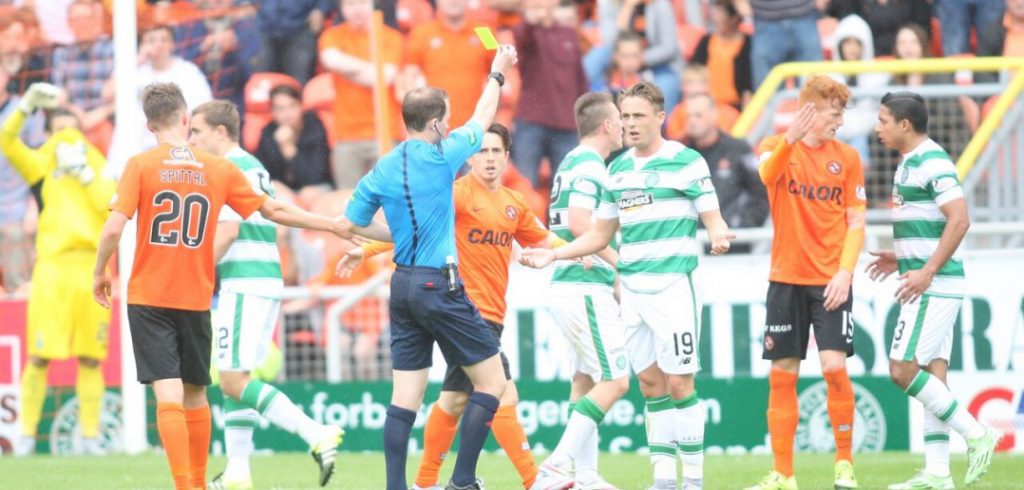 "The difference between a pre-contract and a contract is that the parties to the pre-contract have not agreed the essential terms and so the pre-contract does not reflect the final agreement. However, if a pre-contract contains all the essential terms that have been agreed, then the pre-contract is effectively a final contract and is likely to be binding.
"FIFA's Dispute Resolution Chamber ('DRC') has had to determine on a number of occasions whether a pre-contract has binding effect when a dispute between a club and a player has arisen. The DRC has generally held that a pre-contract is binding if it contains essential terms such as the duration of the contract, remuneration and additional benefits.
"Another factor taken into account by the DRC is whether the pre-contract has come into effect. If the pre-contract has been terminated prior to when it is due to take effect, then the DRC has been reluctant to find that the pre-contract is binding, whilst if the parties have already begun to perform their obligations under the pre-contract prior to any termination, then this is usually evidence to prove that the parties intended to be bound by the terms of the pre-contract.
"In an attempt to release themselves from the obligations under a pre-contract, parties have attempted to allege that the validity of a pre-contract was conditional upon a player successfully completing a medical or obtaining a work permit.
"However, the DRC has rejected all such arguments on the basis that Article 18(4) of FIFA's Regulations on the Status and Transfer of Players 2012 prevents the validity of a contract between a player and a club being "subject to a successful medical examination and/or the grant of a work permit".
That suggests that is Lenny is interested in keeping Allan at Celtic, and he can convince him he will get game-time at the club, then it is possible for Allan to change his mind about moving to Hibs and stay at Celtic.
Does Scott Allan want to play for Hibs or does he want to play for a manager who trusts him, rates him and plans to play him?