SCOTT BAIN began his footballing journey with the Aberdeen youth academy, with only a developmental loan to Elgin to show for his work at Pittodrie. Bain was released in 2011 after three seasons on the books at Pittodrie.
However, the 'keeper wasn't out of the game for long. Third Division side Alloa Athletic coming in to secure his services. Despite being part-time, Bain developed well under the guidance of former-Celtic star Paul Hartley, who has been hugely influential in the progression of Scott Bain into one of the best young Scottish goalkeepers.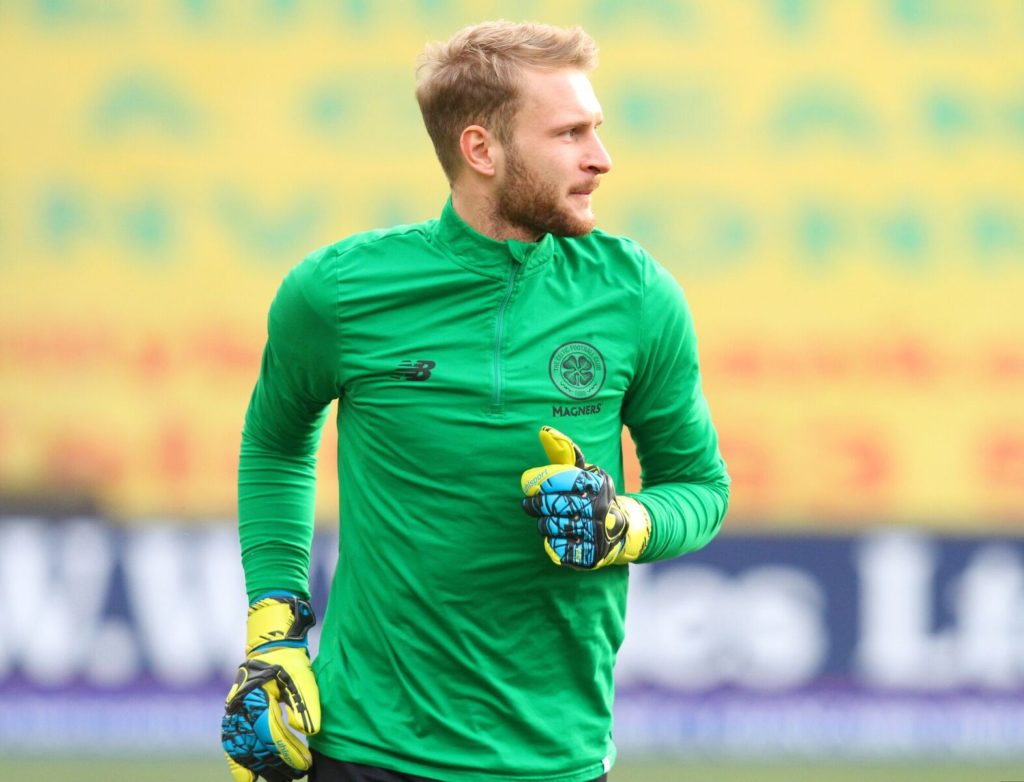 A third division footballers' pay packet isn't enough to pay the bills so Bain worked at a local building site in order to make ends meet. But Alloa had given Bain a platform to progress, and two promotions in as many years got Hartley's name quoted for vacancies at bigger clubs, such as Dundee.
The Dens Park side appointed Paul Hartley as manager in February 2014 and Bain was one of the first signings that he made.
Bain, in his debut season, won the Player of the Season at Dundee despite only making his debut in October. Another impressive season under the former Celtic midfielder had Bain was being tipped as a future Scotland keeper. Scott Bain was a name touted as a replacement for Craig Gordon when the seasoned veteran hangs up his gloves, as well as reported interest from several reasonably big clubs down South. He also played well against Celtic, and Brendan Rodgers noticed him.
After beating Rangers, Dundee suffered a series of games without a win. Hartley, having weeks before picked up the Manager of the Month award, was sacked and replaced by the Sky pundit, Neil McCann, initially until the end of the season. After initially refusing the job on a permanent basis, McCann changed his mind and has led Dundee this season.
For Bain this was bad news. The then 26-year-old fell out with the former Rangers winger in October 2017 and was dropped from the side.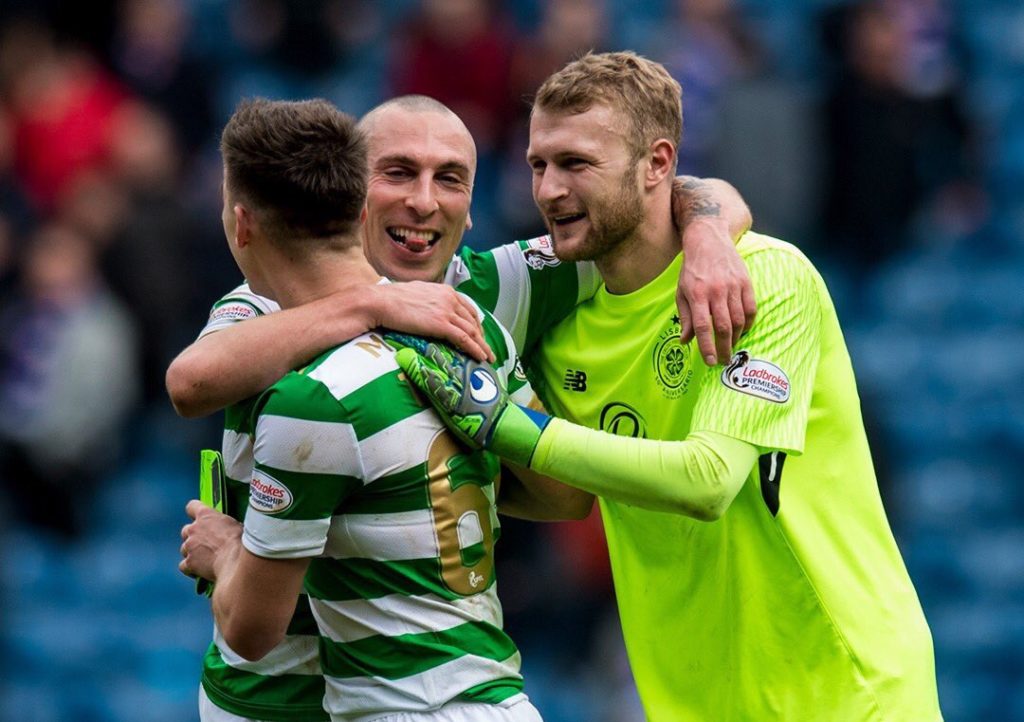 McCann also dismissed him from training with the first team, forcing Bain to train alone, which he referred to as 'isolated and cold'.
In order to make sure he was fit and agile enough, should a club come calling for him – he worked tirelessly on his own and was rewarded when another former-Celt, Neil Lennon, signed him for Hibs in January 2018.
Ironically, Bain was on the bench for Hibs as Craig Gordon came for a cross and was left in a heap, seconds before the half-time whistle. He came out during the interval and warned up at the same side of the park – usually the away players are at the other end.
Brendan Rodgers interrupted his dinner. Bain had to make a hasty escape from the Hibs team-eat and make his way in a hurry to sign for Celtic, before the window closed. He made it with 10 minutes to spare.
Scott Bain's journey from worksites around Alloa to Celtic is a fairytale for the Bhoy. The player persisted, worked hard at his game, listened to his mentor Paul Hartley and rose through the leagues until he reached the peak of the Scottish summit, Celtic.
Reflecting on the journey that he's made from Alloa, via Dundee to Celtic.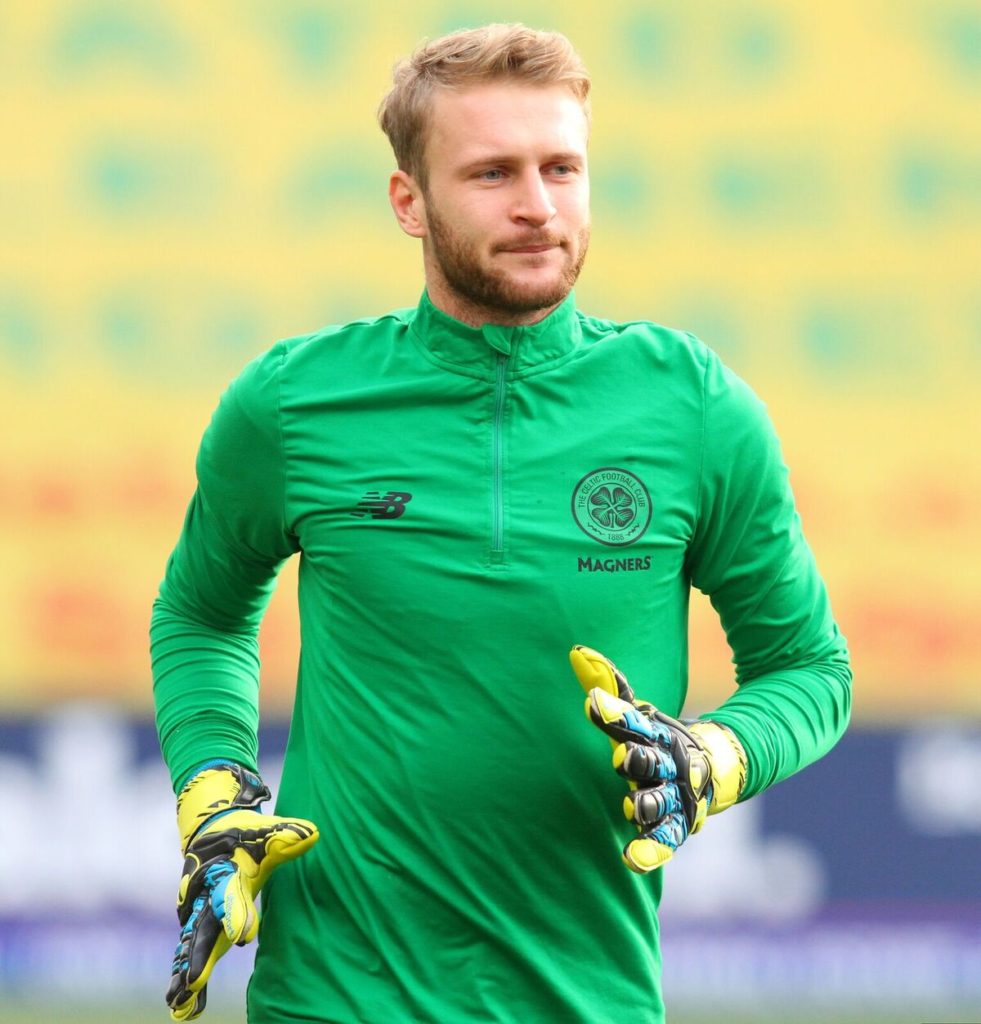 Until a year ago yesterday Bain had yet to make an appearance for the Scottish Champions but Rodgers had a surprise up his sleeve – as exclusively revealed on The Celtic Star incidentally – and he would make his debut on Beautiful Sunday.
And what a fairytale that was for the Bhoy who made it from the building site into the Celtic first team, to by the start of 2019 become the first pick keeper at the Scottish Champions and now one year after his Beautiful Sunday debut, he is about to be named in Alex McLeish's squad as the first pick Scotland keeper.
That's some journey from that building site.