Don't think I've ever seen Scott Brown look so relaxed in front of the media as he was at yesterday's Celtic fan media conversation. Who would have thought players would be more open in front of fan media without an agenda eh? You never know it might catch on…
When Scott Brown made his decision to leave Celtic two years ago, Celtic were not only losing a player, they were also losing the club captain and a legend who had played for 14 years with Celtic and pulled on the shirt over 600 games.
Whilst someone can always fill a shirt, the intangibles of what it takes to be a Celtic captain are perhaps far harder to replace.
Thankfully for Celtic, Callum McGregor was ready to step up to the plate in Scott Brown's absence. And Broony, speaking to Celtic Fan Media yesterday, ahead of the 'A Night With Scott Brown and Mikael Lustig' event taking place at the Glasgow's OVO Hydro on Thursday, 18 May, 2023, claims both destiny and an addiction to Celtic played their part in Callum taking over his former teammates armband and motivational responsibilities.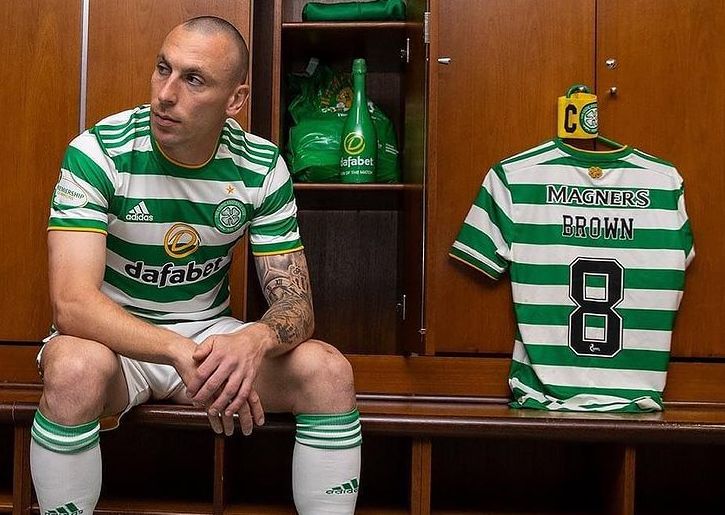 "I knew Cal was destined to be the next captain," Scott Brown said,  "For me he has the drive, he has the willingness day to day to make himself better, but also, puts the club before everything else.
"He's got an addiction to Celtic. He loves coming in, he loves winning games, and I think that's what you want. He's got that understanding with the fans as well. They want to see good football, he sets standards in training, so he pushes them on in games.
"There was no better person for the job. They could have went out and brough somebody else in, but no-one has got that love for the club that Callum's got, especially coming through the youth and all the way through."
Callum McGregor now looks an obvious choice as Celtic captain, given the success he's had in succeeding Brown as club skipper, but there were more than a few doubts amongst the Celtic support at the time as to whether the quietly spoken McGregor could fill the considerably sized boots of Scott Brown.
Now however you would be hard pushed to find a single dissenting voice amongst the Celtic support, such is the success McGregor has made of his new responsibilities.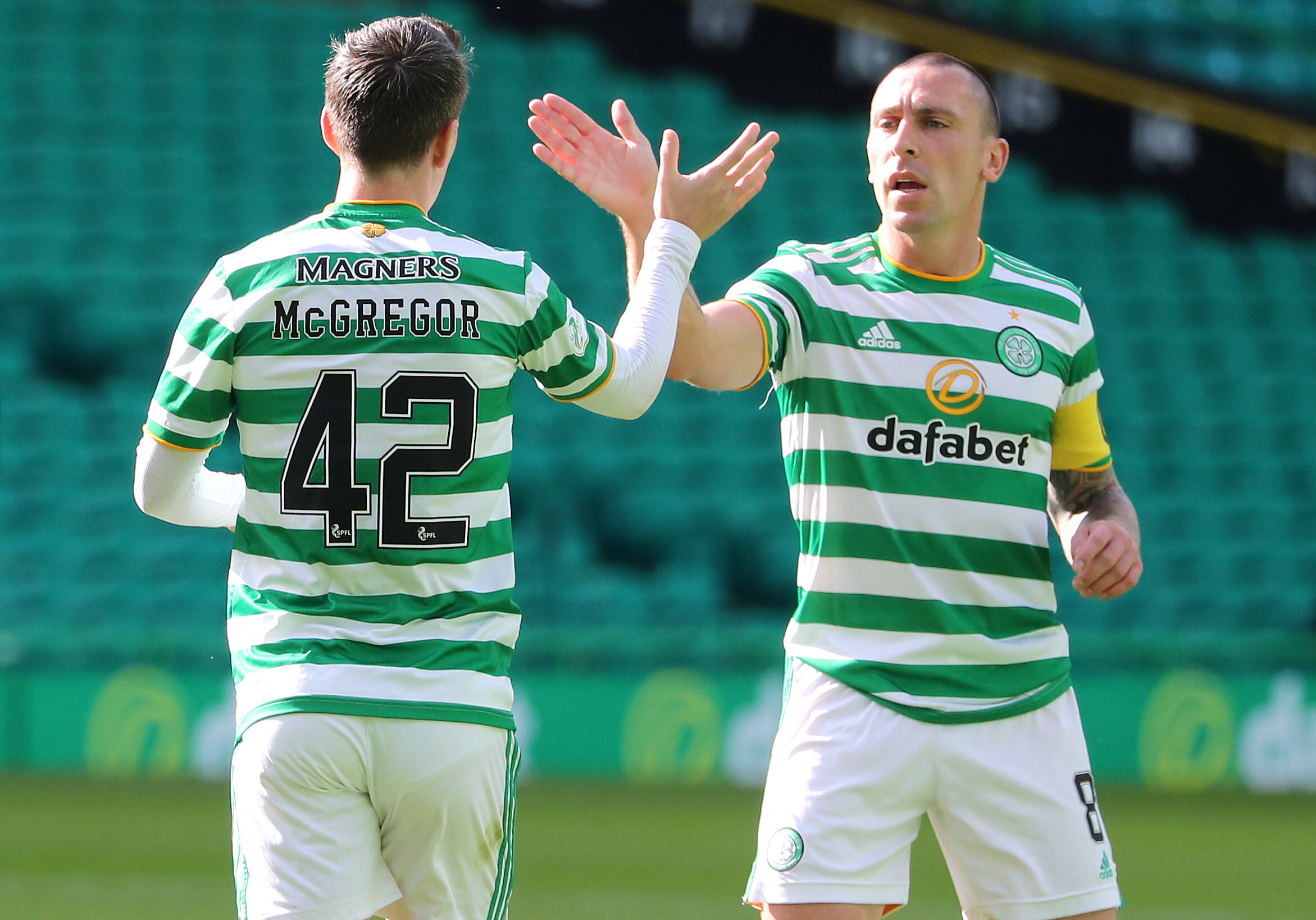 McGregor has already followed in the silverware footsteps of Brown and lifted a league title and two league Cups, and with a nine-point lead in the league looking down on theRangers and a Scottish Cup Glasgow Derby semi-final on the horizon, Callum McGregor could be on the verge of lifting the Treble.
And the success for McGregor, much like it did with Brown, is also moving to the international stage. If Steve Clarke selects Callum McGregor in either of the upcoming international qualifiers with Cyprus and Spain, Calmac will reach the half century of international caps. Not bad for a player who only won the first of those at the age of 24.
Celtic won a watch when Scott Brown signed for Celtic and much like with Callum McGregor, but perhaps for different reasons, a few eyebrows were raised when he was made Celtic captain.
Brown however was an incredible success and it also looks like Callum McGregor could be just as successful. And it appears Scott Brown knew all along, that when he passed the baton on, it was in safe hands with Callum McGregor.
Niall J