A marvellous half hour! I can never get fed up of watching this game, and I identified totally with the panellists who said things like "It's a beautiful thing" and it's "like a Monet painting". What a wonderful afternoon that was! And how we are missing such days now!
Always kind hearted, I found it in my heart to be sorry for the Aberdeen players and fans particularly the big guy that you saw with the tears in his eyes near the end. After all we have been there as well. In fact, we are there now! I was sorry for them all – except two. One was Jayden Stockley to whom I gave the benefit of the doubt at the time for the Kieran Tierney incident but having seen it again, I am not so sure, and the other was Ryan Jack, a detestable creature who made his love for Aberdeen absolutely plain a short time after that final by going to theRangers.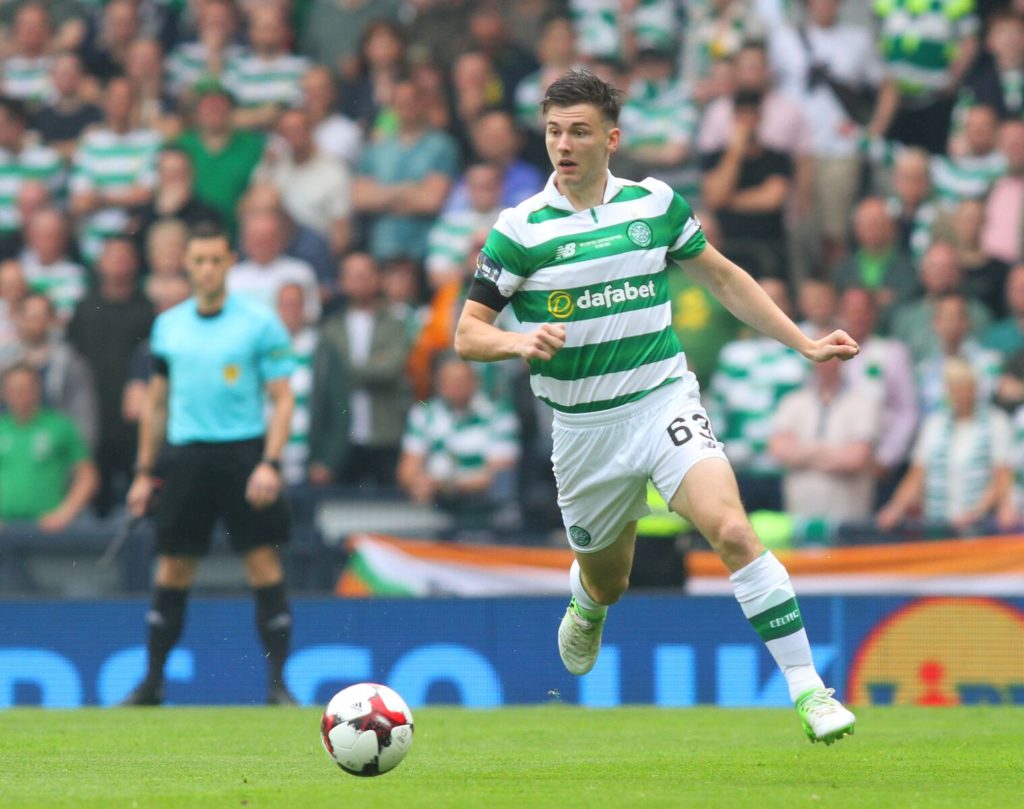 Kieran Tierney still pains us of course, but yet how we loved him for coming back from hospital to get his medal and frolick about with his pal Paddy Roberts after talking to the great Lisbon Lions Willie Wallace and John Clark! It was a lot more than just losing a tooth or two, incidentally!
Scott Sinclair was a great player until he suddenly and inexplicably reached his limit. That was beginning to happen round about this game, and he really had a shocker with three and possibly four clear misses. A shame, because he was "oh so wonderful". Boyata missed a cracker as well!
But what a wonderful goal by Stuart Armstrong, and an even better one from Tom Rogic, the wizard of Oz who had some fine match winning goals to his credit, often at Rugby Park I seem to recall, but this was the one he will be remembered for.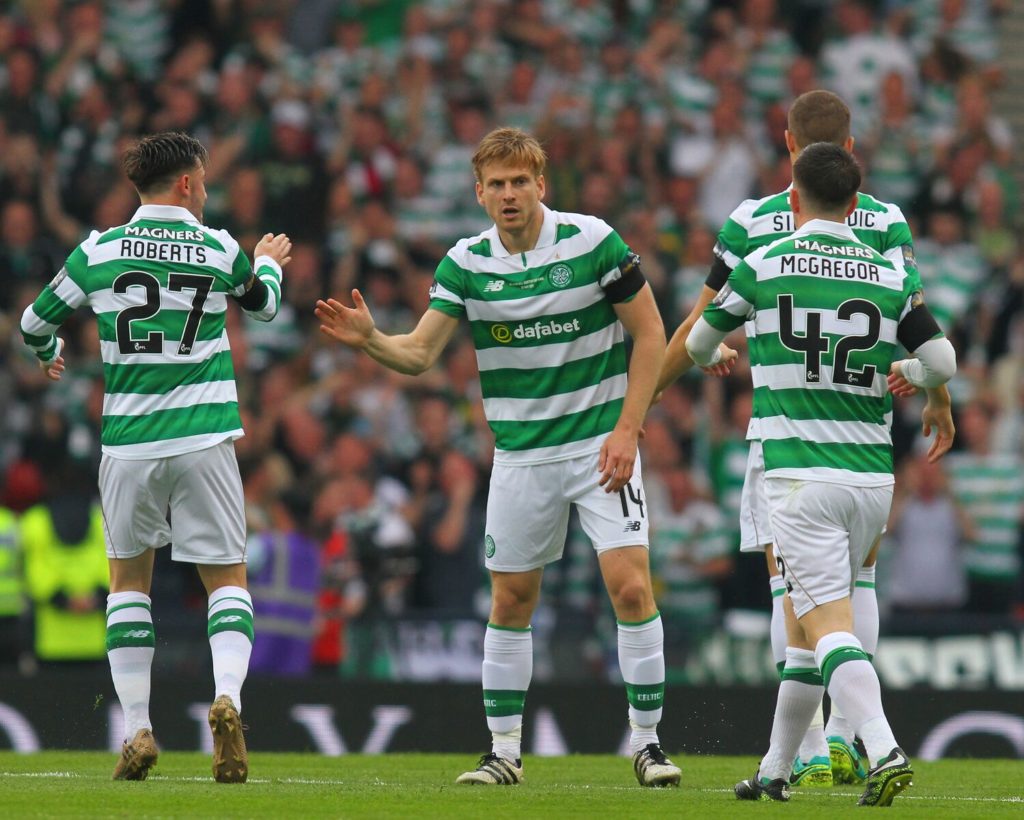 But oh how quickly things change! That great team has now dispersed with only Callum McGregor and a very few others left on either side. Both managers are now elsewhere as well – one having now won an English Cup as well, (correct me if I am wrong, but I think Alex Ferguson is the only other Manager to have won the Scottish and English Cups), and the other has now joined the pundits.
The panellists as I predicted, revealed their true colours fairly quickly. It is not something that one finds easy to disguise. That bonny wee girl who said she fancied Ronaldo very soon showed who she really loved, and Rose Reilly I felt like asking how she compared her Italian Championship medals with watching this one? Janey Godley, however, I will restrict myself to saying that she does brilliant voice overs for Nicola Sturgeon, but the chap with the 1960s style Celtic scarf (I still have mine!) talked for all of us. (I must incidentally look up a few Monet paintings on the Internet, and see if they are anything like as good as watching this game)..
A good Scottish Cup final! And who will win the 2021 final? Well, Hibs have won in in 1887, 1902 and 2016. Is it expecting too much to ask them to win it twice in one century? St Johnstone? In a time when heroes are hard to come by, we found one in Zander Clark the other week, and they have had their problems with Covid etc. Will the Saints win two trophies in the one year. Will Hibs blow up again? Promises to be interesting.
David Potter