Tonight on BBC Scotland at 10.30 pm we have the next in the series of Scottish Cup final classics. Tonight's offering is Motherwell v Dundee United in 1991. Although we are disappointed that Celtic are yet again not featuring, nevertheless it is one of the better finals with loads of goals and it is a really great game.
Celtic players include Tom Boyd, Phil O'Donnell and Jim McInally, and one of the major issues of the final is the fact that the Managers are brothers Tommy McLean of Motherwell and Jim of Dundee. Sadly their father died a few days before this game. Be prepared however to send in a tweet, a twitter, e-mail or a text if anyone says that 1991 is the FIRST time that brothers have managed Scottish Cup final teams. No! In 1912 Willie Maley and Alec Maley were the Managers of Celtic and Clyde, and the same two performed the honours in 1923, except Alec was the Manager of Hibs by this time. Not a lot of people know that, but there is no point in anyone reading The Celtic Star if you don't tell anyone little snippets like that!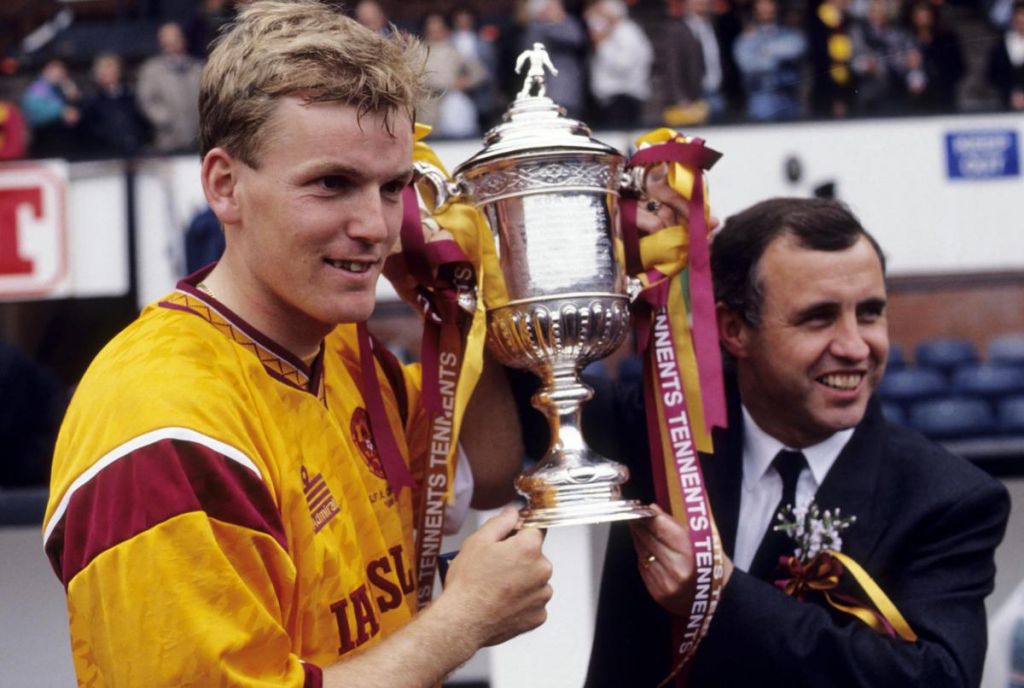 Tam Cowan will be there. Tam is a Motherwell supporter and this programme is tailor-made for him. Someone will probably mention that because neither Celtic nor Rangers are there, the football is bound to be better and everyone is happy to enjoy a final where the Glasgow pair are not involved. Not only that, it will be a "family" final. Be very suspicious of anyone talking about "family" in this context. It implies that Celtic supporters don't live in families! I think we do.
But you will enjoy the game for all that. In the meantime let us look at the Scottish Cup Final classics we have seen. There have been Aberdeen v Rangers in 1982, Rangers v Queen of the South in 1989, Celtic v Dundee United in 1988 and Hibs v Rangers in 2016, and now Motherwell v Dundee United in 1991. There is one team who have not appeared very often there, and yet they have won the Scottish Cup 40 times! Is there a reason for that?
David Potter