Celtic FC Women will take on theRangers Women in the Scottish Cup Final at Hampden this Sunday with Fran Alonso's side looking to retain the trophy that they won for the first time last season, when the final was played at Tynecastle.
Malky Thomson will be hoping to win the trophy for theRangers Women for the first time ever after earlier today being relieved of his duties after the Cup Final following his failure to retain the SWPL1 title or win a place in the Champions League next season by finishing in the top two.
#RangersFC can today confirm Malky Thomson will leave his role as women's head coach following Sunday's Scottish Cup Final and return to his position within the club's Academy.

— Rangers Women (@RangersWFC) May 23, 2023
Last weekend the two sides attracted around 25,000 supporters to the two games as the destination of the title was decided, with Glasgow City's late winner at Ibrox giving them the trophy and essentially costing Malky his job.
Green Brigade Make Ambitious Tifo Statement for Celtic's Title Party…https://t.co/EzgQMgiYAG pic.twitter.com/fUQfjsulBj

— The Celtic Star News Feed (@CelticStarMag) May 22, 2023
Celtic of course had the lions share of that combined crowd and that perhaps in part has something to do with the some of the Celtic fan media sites providing extensive coverage of the women's games, especially ahead of last weekend's hugely important match at Celtic Park.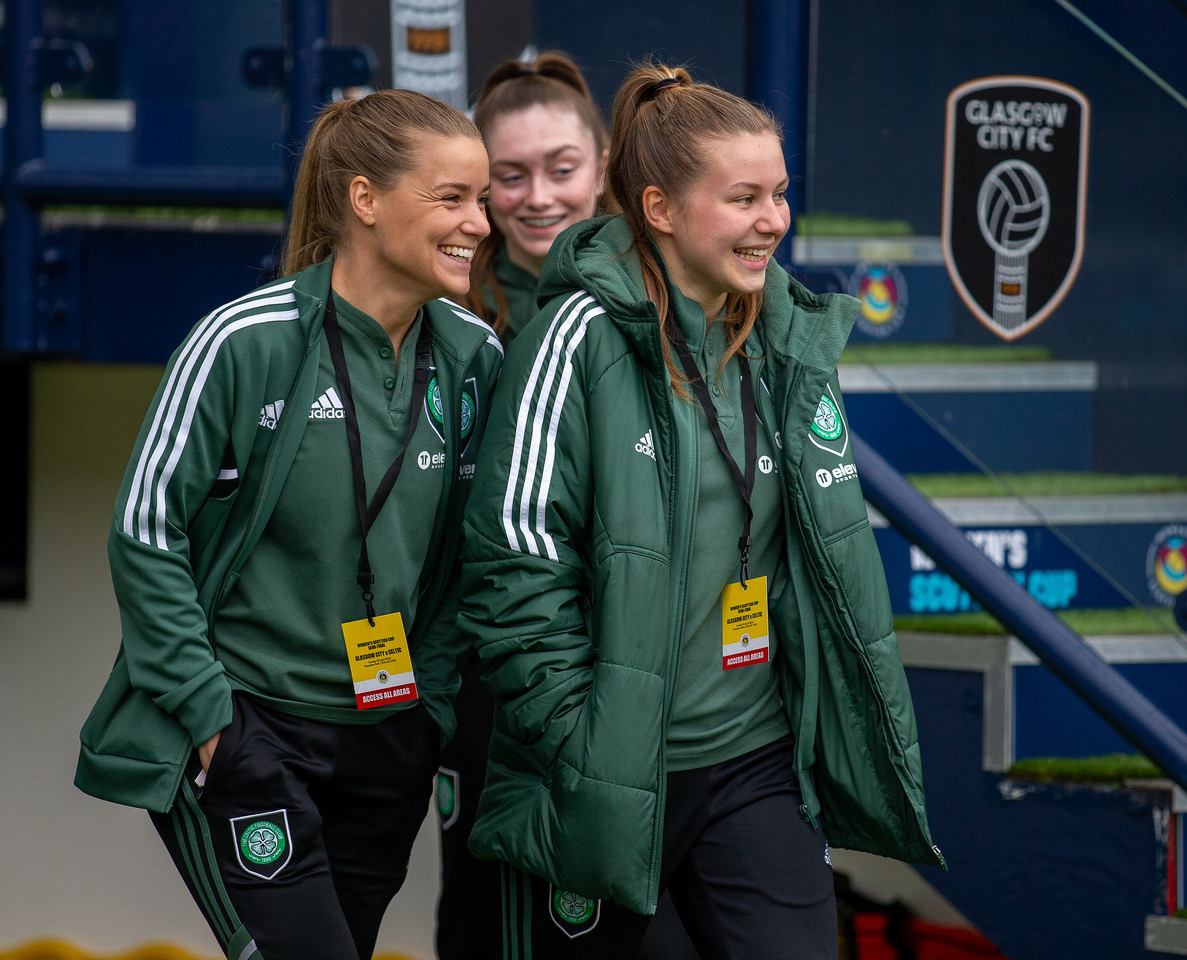 Last year May The Celtic Star and Cynic Women worked with the Scottish FA in order to promote the Scottish Cup Final between Celtic and Glasgow City, and with all due resent to City, they clearly lack the potential to attract a large number of supporters to these showpiece matches.
It seemed to work out fine, the Celtic support turned out in sufficient numbers to provide the Scottish FA with a record breaking crowd and Tynecastle appeared to be a great venue for these matches. From memory the crowd was around 4500, the game was magnificent with Celtic with ten players for around 75 minutes winning 3-2 after extra time. Worth pointing out that we bought our own tickets, the only media access was after the match to speak to the manager and players.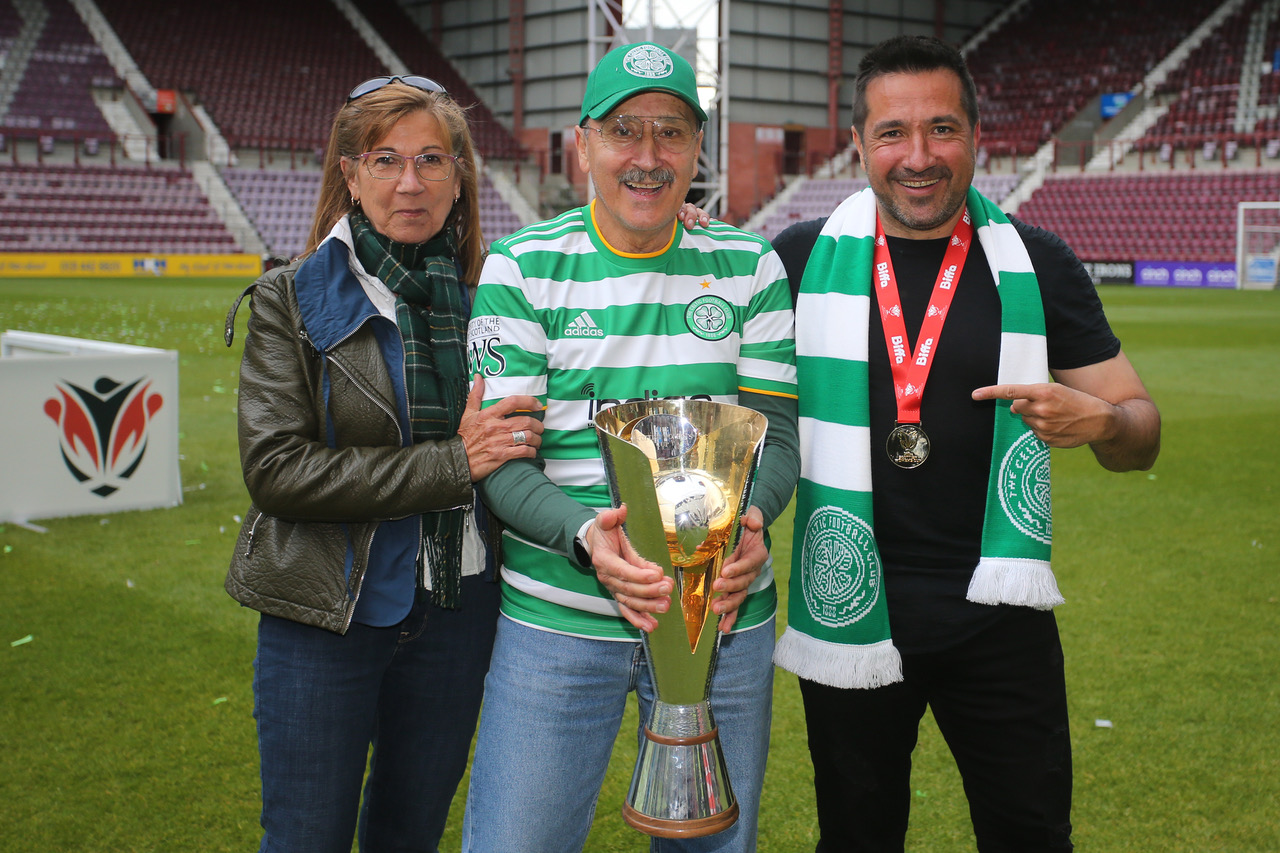 This year the Scottish FA moved both semi-finals to Hampden with theRangers playing Motherwell and Celtic taking on Glasgow City in a re-run of last year's final. Before the game, the Scottish FA held a media conference with a player and the manager from each of the semi-finalists but for the first time this season (or indeed last season too) The Celtic Star did not attend because we were not invited.
Nor was Cynic Women so the two biggest media outlets providing media coverage of the Celtic FC Women side were not invited to Hampden for the pre-match publicity for a match taking place in a 50,000 seater national stadium, with the Scottish FA presumably looking to drum up interest to sell some tickets.
None of the other Celtic fan media sites were invited and apparently that was the case for the other three sides still in the competition. But we'll come back to that.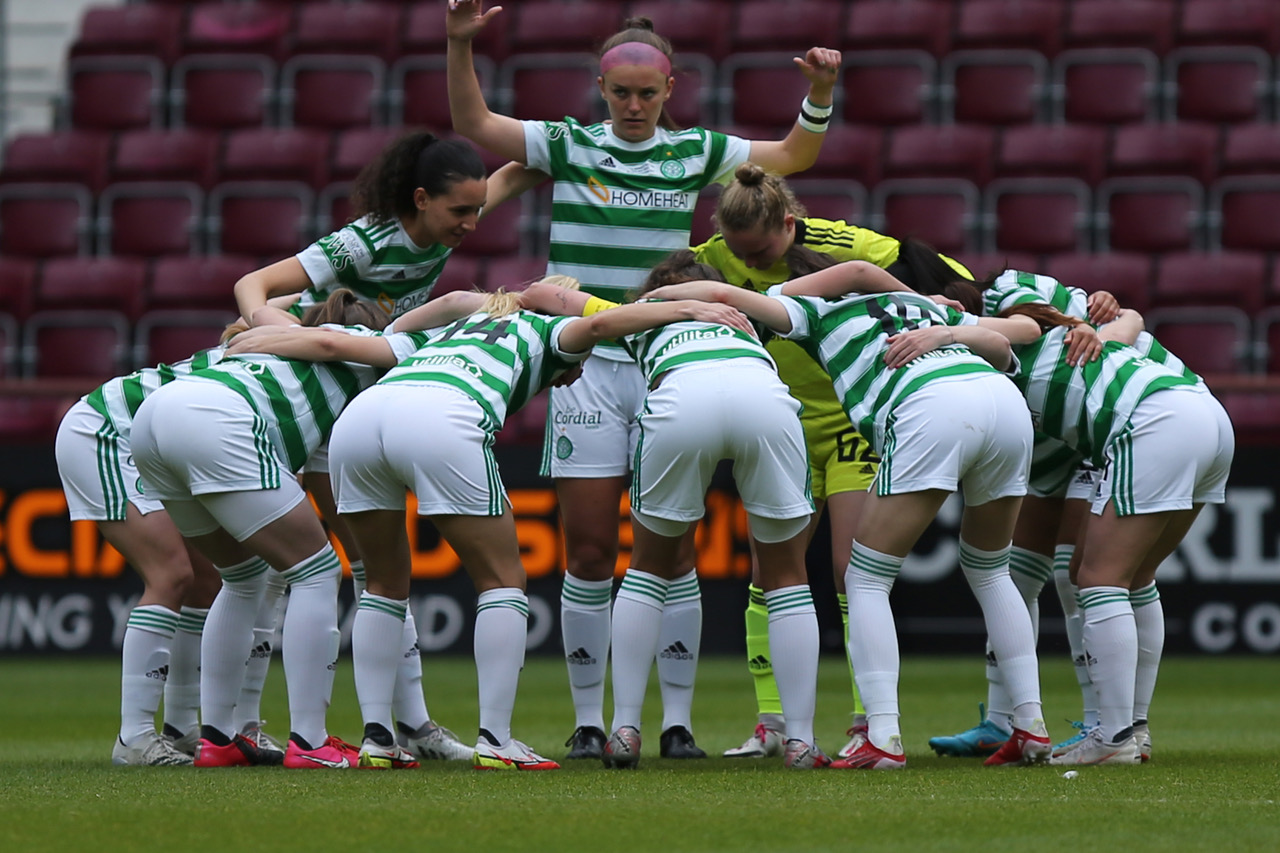 So it was a mainstream media event only and the coverage was sparse as indeed were the two attendances.
In the event Celtic sold just under 1000 tickets and Glasgow City a few hundred, and the other semi-final had an even lower attendance. So the Scottish FA had plenty of work to do for the final at their 50,000 stadium.
Having worked successfully with the Scottish FA staff the previous year I reckoned that this must have been an oversight so wrote to them on 24th April to suggest that both the Cynic and The Celtic Star should be included in the Scottish FA's media activity to promote the Women's Scottish Cup Final this Sunday, 28th May in order to get the match properly promoted on Celtic sites.
No reply was received until today, after I told someone else at the Scottish FA yesterday what had happened and that there wasn't even the courtesy given of replying to a polite and professional email pointing out the coverage and support that was once again on offer from a Celtic perspective. That conversation yesterday did mean that we got a response from the Scottish FA earlier today and here it is: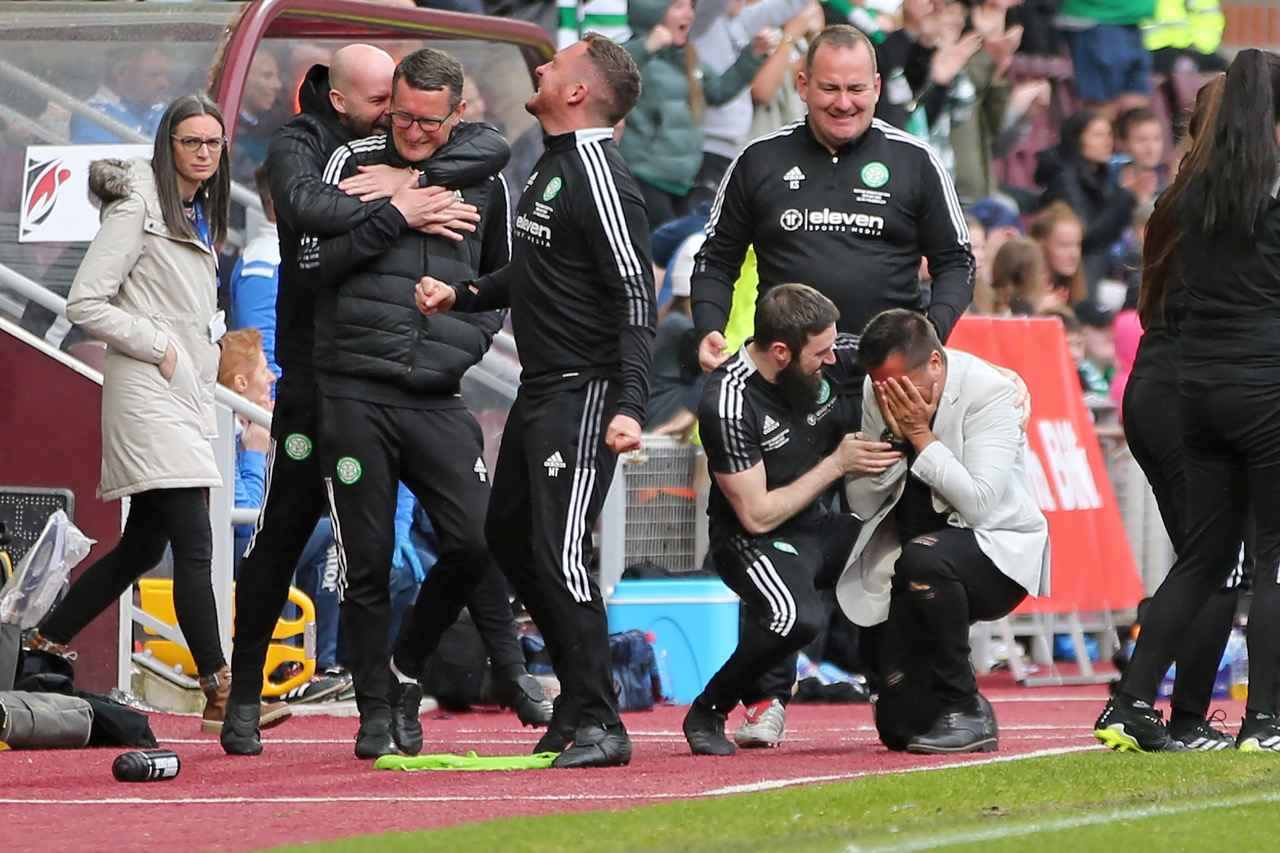 'Thank you for your email and please accept my apologies for the delay in responding. It is a very busy period for us and your email was inadvertently overlooked.

'I appreciate the points you make in the below email and your efforts in promoting the girls' and women's game in Scotland. I am afraid, however, that we have a policy of not accrediting club fan media sites for matches at Hampden, so we are unable to accommodate your requests for accreditation.

Thank you for your interest in the Women's Scottish Cup and I hope you enjoy the Final this weekend.'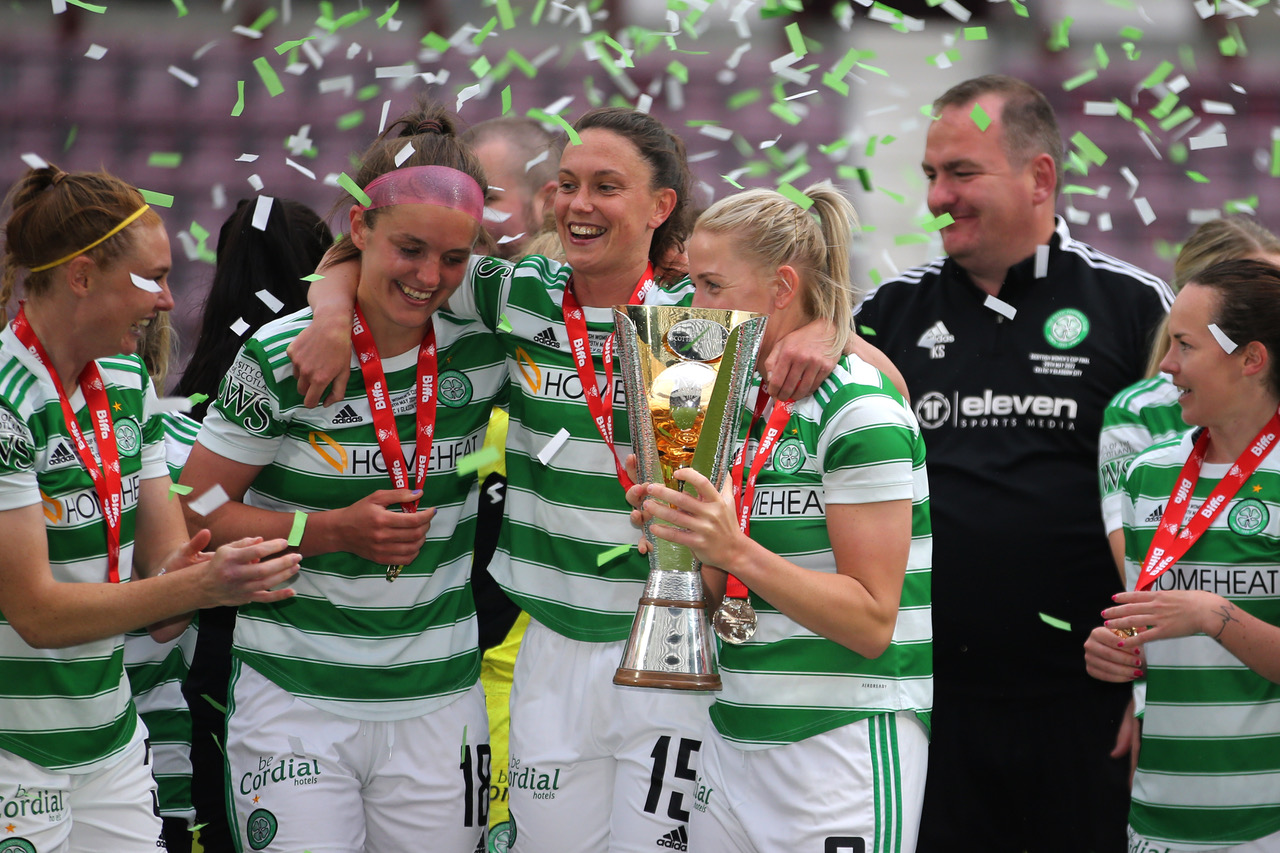 So on Sunday Fran Alonso will regardless of the outcome speak to the mainstream media and one or two others after the match but neither The Celtic Star nor The Cynic or any other Celtic fan media sites will be there.
If Celtic win the Scottish Cup we will not get the chance to speak to the players as happened last year at the Scottish FA's Women's Cup Final at Tynecastle – where all fan media were welcome and one or two hacks showed up too.
The ticket price has also gone up considerably, it's now £12, more that double last year's price. And remember that Celtic offered season tickets FREE tickets for the game against Glasgow City while over at Ibrox their season ticket holders paid just £1 for entry last weekend.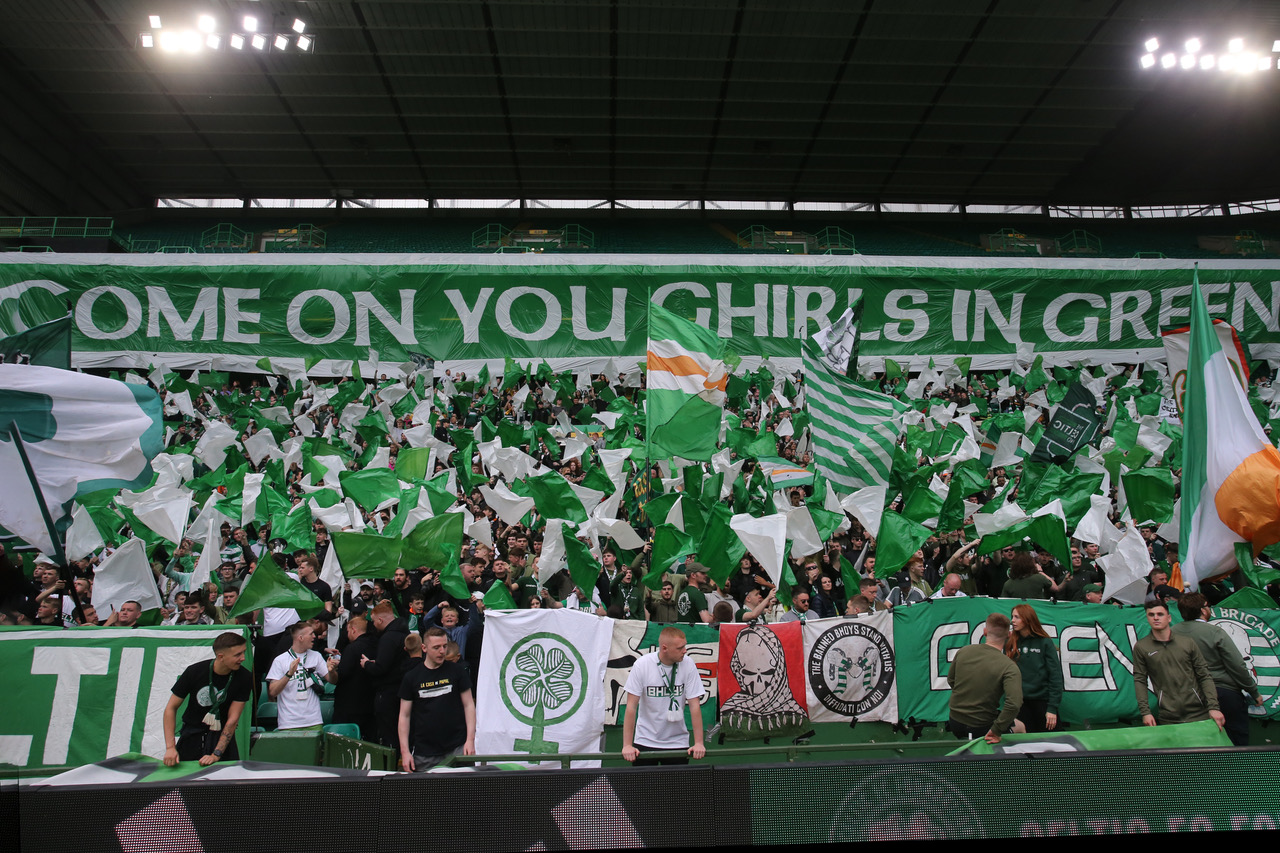 And apart from the cost, four games in two weekends is tough going for supporters of both teams, especially when you throw in a midweek game tomorrow too. Many of the 15,822 Celtic supporters who were at the game on Sunday would have been at the St Mirren match the day before and will also be back at Celtic Park on Saturday for trophy day and many are planning to celebrate after that.
Coming to Glasgow city centre soon 🍀 pic.twitter.com/J1WTDpOtXb

— Highland__Paddy (@Highland__paddy) May 22, 2023
To go again for the Women's Scottish Cup Final on Sunday is already a big ask, and personally I'm probably going to watch it on television, as I told the chap from the Scottish FA earlier. (Claire from Cynic Women had already purchased her ticket so will be at Hampden). If we had access we would buy tickets, watch the game in the ground then go round to the media activity afterwards and that is what happens at Celtic Park for every home game.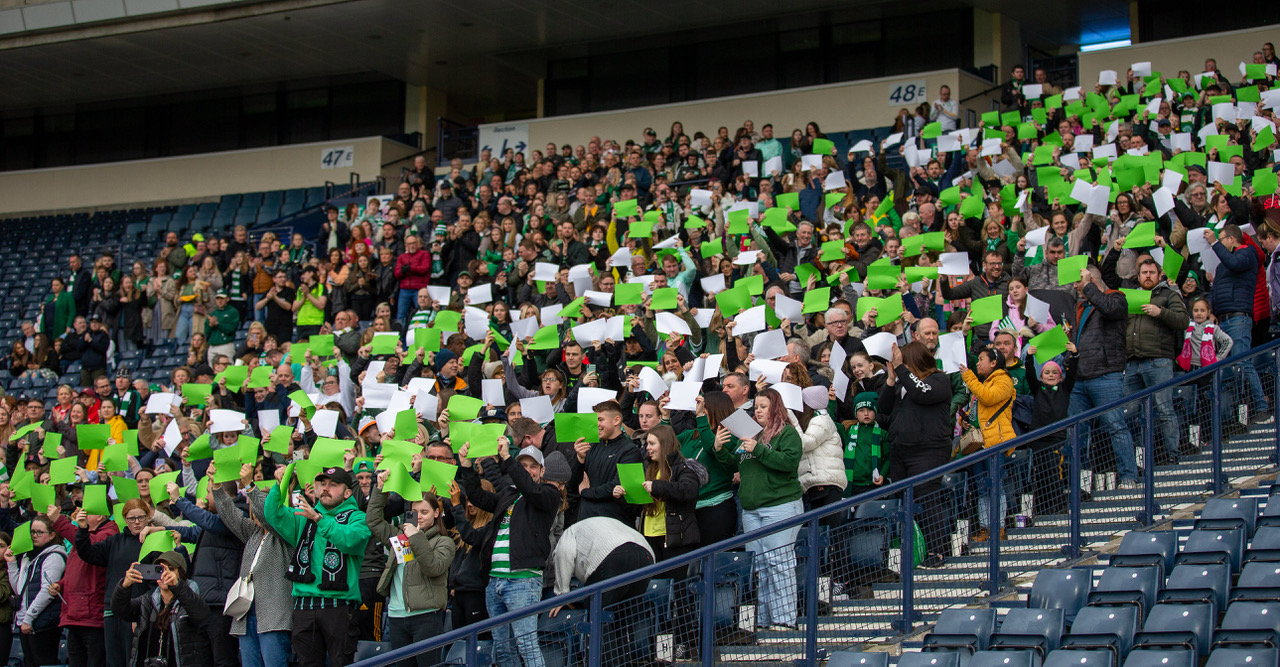 While Celtic didn't do a media conference ahead of the semi-final against Glasgow City,  thinking quite understandably that the relevant media outlets that cover the women's game would have been invited along by the Scottish FA, the club are now aware of these problems so will be holding their own media conference tomorrow where we will speak to Fran Alonso and a Celtic player. The team are back in training in the morning after getting a few days off after Sunday's game.
For every women's team media conference, Celtic send an invitation out to a combination of mainstream and fan media to around thirty outlets, but there are usually only a couple of fan media sites in attendance and only very occasionally does a mainstream media journalist show up.
It is however the Women's Scottish Cup final so there will be more interest from the mainstream media than usual but nowhere near what they'll see for the men's Cup Final. The two are entirely different and just super-imposing the rules for the men's game onto the women's without any thought is just so typical of the Scottish FA.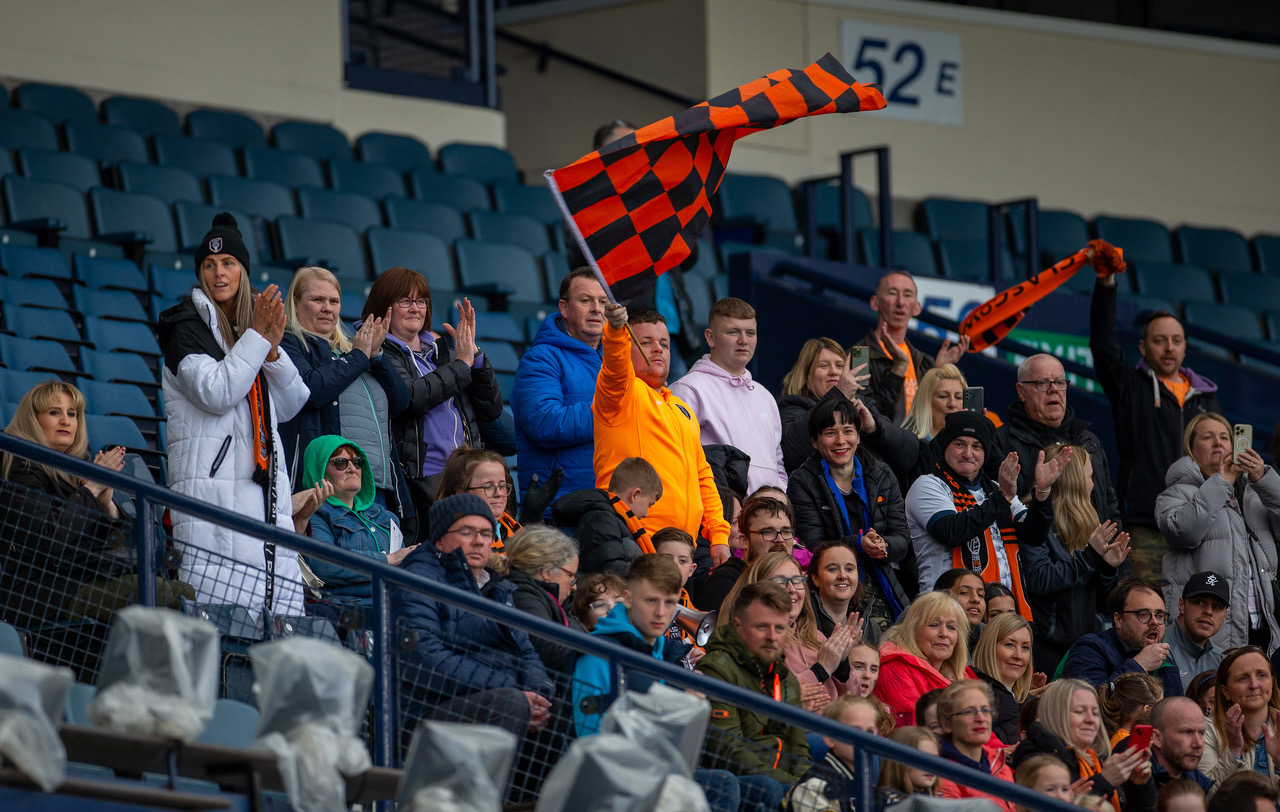 Having received this reply from the Scottish FA, I had to go back to challenge them on the Hampden ban on fan media because it's maybe not something that applies to all clubs. Different rules, 5 Way Agreements and all that…
I pointed out that for the men's Scottish Cup semi-final this season theRangers fan media site Rangers Review was actually broadcasting their post-match podcast live from inside the media room at Hampden. There are videos of it on social media, indeed here it is…one rule for Celtic and a different one for theRangers it seems. That will surprise no-one reading this!
Rangers 0 Celtic 1 | Scottish Cup post-match reaction https://t.co/mISHY33cTf

— The Rangers Review (@RangersReview55) April 30, 2023
I pointed out that our request was for women's football only and it's frustrating that these rules for the mens game (not always applied it seems) have been automatically transferred over to the detriment of women's football simply because the game is at Hampden and not at Tynecastle in some unexplained SFA logic.
But what it does mean is that while no Celtic fan media will be in the media room at Hampden on Sunday there is every chance that The Rangers Review will be there. That's as biased and as pro-Rangers as The Celtic Star is biased and pro-Celtic, same goes for The Cynic,  the difference being that these two Celtic sites cover the women's game extensively and have done for many years.
But that's the SFA's decision, so fair enough. Tickets can be purchased via the official Celtic website. We'll not bother supplying you with a link.