Although most of Celtic's success in the transfer market has come from signing foreign players, there are numerous examples of Scottish Premiership players who have come to Celtic Park and improved the team.
The performances so far this season suggest that some fresh faces will be needed in January to give the team a boost, but finances are tight so it means Celtic will need to take some chances with their recruitment.
Here's a look at a few of the current needs within the team and players playing in Scotland who could come in and improve matters
Goalkeeper
The combination of Hazard/Bain/Barkas isn't convincing anybody and they all have some serious flaws, so every Celtic fan should be hoping that Fraser Forster makes his way back to Glasgow next month.
There may not be an abundance of top quality keepers who should be seen as the number 1 for years to come, but there are a couple of names who would improve matters until that undisputed number 1 can be found.
Joe Lewis – Aberdeen
At the age of 33 Lewis still has a few years left at the top level, while he's also used to playing in a team that expects to win most of their games so that is important when it comes to having the right mentality.
He's the type of keeper who will make saves that you don't expect him to make so he has the potential to be a gamechanger, but we would have to put up with the occasional error too which is obviously far from ideal.
Lewis is proven in the league and should jump at the chance to move to a club that can offer silverware at this stage in his career, so he's the number one choice from the Premiership just now.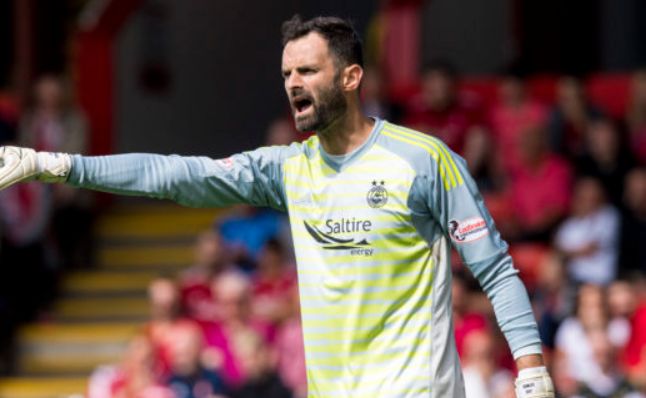 Benji Siegrist – Dundee United
The Dundee United stopper has been linked with a move to Parkhead in recent weeks so there could be some interest there, but the transfer would be completely reliant on him stepping up to make it successful.
He brings the same worries that Barkas did in the sense that he's entering his prime years but he hasn't played a great deal of first team football after taking his time to secure first team football, but there is a lot to like about his game.
He's solid in the air and he certainly looks like a good all round keeper, but it's hard to see Neil Lennon taking a punt on him at this point if it looks like his job is on the line.
Centre back
Declan Gallagher – Motherwell
Another signing who might only last two or three years as he approaches the age of 30, it would be some story if Gallagher could take his career full circle and make it at Celtic after the time he spent here as a youth.
He's not really a glamorous name and there might not be much about his game that excites you, but he's precisely what Celtic need just now.
He's a solid defender who will win his aerial battles and mark his striker out of the game, while he's also a threat from corners and set pieces which is always a bonus.
In some ways you could even suggest his skillset is similar to Shane Duffy in the sense that he's a no-nonsense defender who lacks pace, but Gallagher understands his limitations and plays to them while Duffy seems to see himself as a ball-playing type and that is hurting the team.
He's also impressed for Scotland so he could be trusted to play well in Europe, so he's well worth a punt as a pure defender who will help Celtic to tighten up at the back.
Jason Kerr – St Johnstone
A 23 year old who already has 200 games under his belt while also captaining his club definitely has something special about him, so the main question about Kerr centres around how high his ceiling can be.
He's the type of defender who does everything well – he's commanding, strong in the tackle and perfectly capable on the ball, while he's even brought an added dimension as an overlapping centre back on the right of a back three which can help to unlock a stubborn defence.
He's been the leader in a Saints backline which tends to keep things pretty tight and he certainly has the potential to step up, but he would be a longer term project who may benefit from a loan spell at a higher standard first before challenging for a regular spot at Parkhead.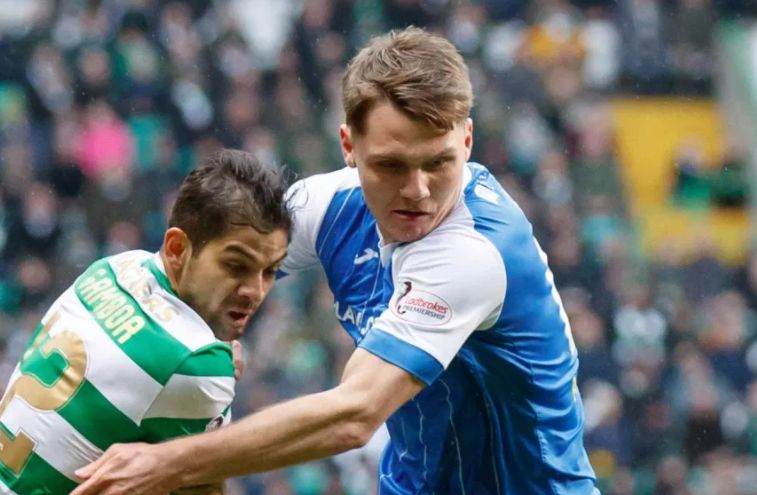 Centre midfield
The Scott Brown question has been getting louder with each passing year and he does need to be replaced eventually, but it does make more sense to find his successor now so they can learn from him and eventually phase him out rather than coming in cold.
Allan Campbell- Motherwell
Campbell has been the engine room of the Motherwell midfield for a couple of seasons now, so it looks like he's ready to step up and take his game to the next level.
The problem with replacing Scott Brown is that nobody is going to live up to what he was able to bring to the team, so it will take a team effort to ensure his talents and personality aren't lost.
Other senior players will step up and take responsibility, while Campbell would bring the energy and defensive discipline when required to provide some balance in the midfield.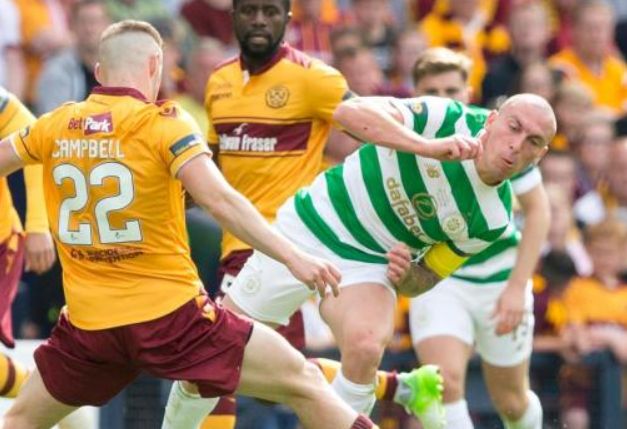 Lewis Ferguson – Aberdeen
This probably can't happen for obvious Rangers related family issues, but if that could be overlooked then there's so much to like about Ferguson as a player.
He's an all round player who has the physicality to handle himself when played in a deeper role, while he also has the ability to get forward and cause problems in the final third if given the freedom to do so.
He would probably cost £2-3m so it would be a sizeable investment, but there would also be something amazing if a Ferguson could come in and drive Celtic on to 10IAR.
Striker
It's generally accepted that Eddy will eventually move on so hopefully Ajeti will show enough to step up into the regular starting role, but Celtic need to have options who can rotate into the side and provide a regular goalscoring threat.
That role belongs to Leigh Griffiths just now and there's no sign that he's set to move on, but he has his issues with availability at times so another option is needed.
Kevin Nisbet – Hibs
There's something brilliant about a player who just keeps improving despite a step up in level, while it's clear that the move to Hibs has only helped to improve Nisbit and he's yet to find his ceiling.
He's unlikely to ever turn into that player who will play up front on his own and dominate a defence, but Celtic would also need to ensure they avoid a Derek Riordan situation where he's simply stuck to the bench no matter what.
Signings like Scott McDonald demonstrated that prolific strikers can be found from other Scottish sides and they don't always have to be physically imposing, so Nisbet could be a cracking signing if he could handle another step up.