TALKING of Celtic's TTT (Treble Treble Triumph), a word or two about the Celtic Star who statistically is the player who contributed the most to the three year Treble Treble campaign.
The player who played the most minutes in the 3 year TTT isn't fans favourite Kieran Tierney, skipper Scott Brown, Player of the Year James Forrest or Mr Consistency Callum McGregor – all are awesome and up at the top of the list.
Maybe the top goalscorer was Moussa Dembele, or perhaps Odsonne Edouard or Leigh Griffiths – three excellent goalscorer, who all contributed greatly to the TTT. No none of those scored the most goals.
So who played the most minutes, and who scored the most goals? The answer is a CONFIDENCE player.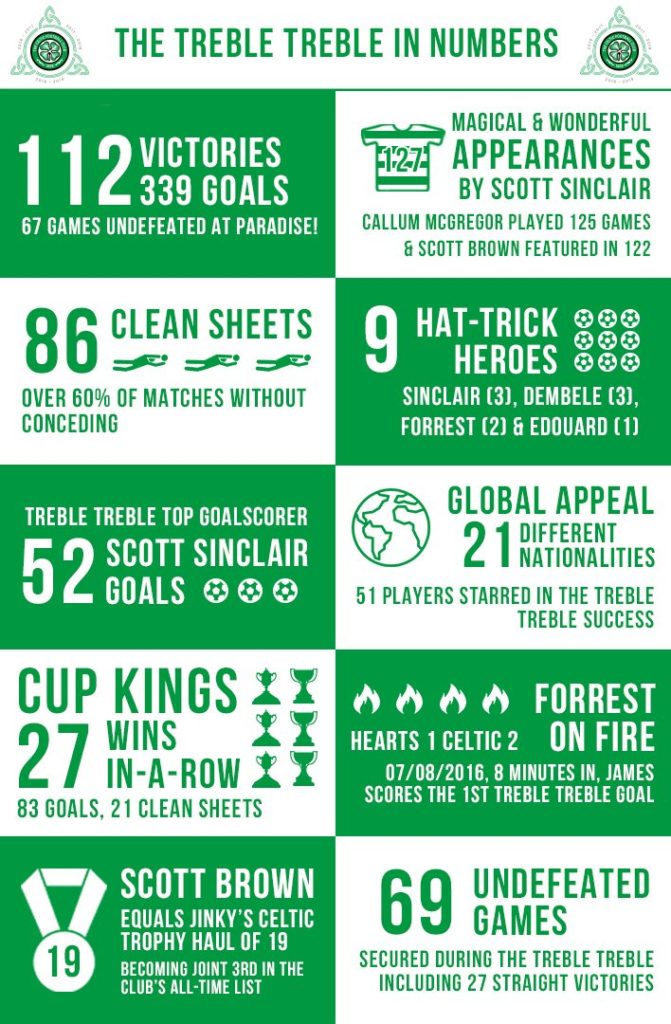 A player who arrived, was on the bench within a day or two of the first game of the season, and came on to score a dramatic late winner at Tynecastle. The Celtic support went wild, they had a new hero. The created a wonderful, beautiful song for him and the player hit the best form of his career which lasted for a couple of seasons.
He won the Player of the Year awards in that Invincible season.
He was the top scorer in the Double Treble season and he was a model professional as he accepted losing his place in the Cup Final side in 2019 to a teenage Academy player. He came on and was alongside Odsonne Edouard celebrating the French striker's winning goal.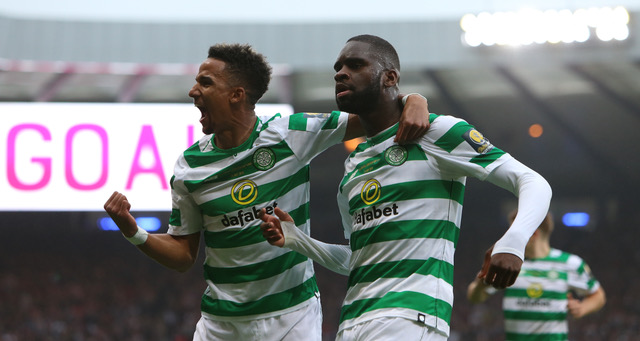 One of The Celtic pages on Facebook summed this all up well, saying: "Interesting to note that Scott Sinclair played more games than any other player and scored more goals than any other player in the three seasons of the treble treble achievement. (52 goals in 127 appearances)
"Despite that, he still received the biggest amount of criticism from a section of our support.
"I would say he has more than done his bit for the team effort. A lot of the criticism was undeserved and unwarranted. So for those who think he doesn't deserve his extra year option, think again."
This site has always had a soft spot for Scotty Sinclair. The stats don't lie – he has put his shoulder to the wheel and contributed towards the TTT every step of the way.
It's time to bin the criticism and get that song started again folks…
Here's a tweet on the same subject and a few of the replies below…
To those fans slagging off Scott Sinclair, Check the facts before you open your mouth, He played more games and scored more goals than any other player on the way to the Treble, Treble. 127 games, scoring 52 goals, What else do you want from a player, All I can say is #SPOILT. pic.twitter.com/NoP95LdgAc

— TrebleTreble I Told You So (@anthony19641888) June 6, 2019
"Yeah mate, nobody's safe eh. Lol. Rogic has been getting it because he's had a few poor games. The guy has been immense for us and will be again. Unreal how quickly people turn their allegiance on players."
"I think it's because he was so good the first season fans just get frustrated because they know what he can do. He needs to get his confidence back and start taking players on."
"I like Scott Sinclair. He can be brilliant, see when he's not being brilliant and he's slowing everything down and looking like a donkey…. I want to go on the pitch and f***** boot him. No Celtic fan wants to give him abuse, he is just as frustrating as a very frustrating thing."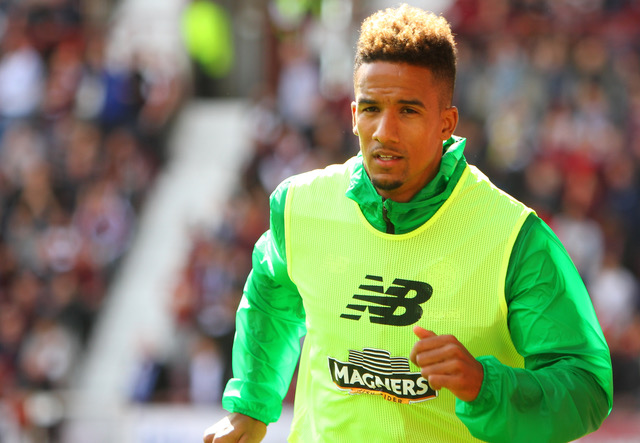 "Great stats but he's been awful the last 4 months in particular. Just saying…"
"Frustrated the life out of me but the stats don't lie. He's hit nearly the same amount of goals as James Forest in about a quarter of the appearances."
"Quite a stat. He upped his game this season; battles more for the ball now when we're not in possession! He gets marked out of games a lot, and is guilty of 'doddling' on the ball and his offside awareness is terrible, but when he's on his game he is almost unplayable!"
"I think he is awful. When was the last time he actually went by a defender? He goes up to his opponent, does that wee shimmy thing which everybody and their granny knows by now, then loses possession. Great first season, great scoring record but well past his best."
"I don't understand the level of criticism Scott gets. He can be a little frustrating at times but in general, he's been really good for Celtic. BBJ used to frustrate the life out if me but, I'd still have had him in my first 11 every game."
"The main problem with him (or some fans' perception of him!) is that in his first season he was a 9/10!! Hard to maintain that! The players who can are on £250k a week and transfer for £300m!"
"He is getting paid more than any player at Celtic Park. For £2M a year we need a player who does it in the big European games. Brendan Rodgers and now Neil Lennon not starting him says it all. We can't afford his wages as a squad player."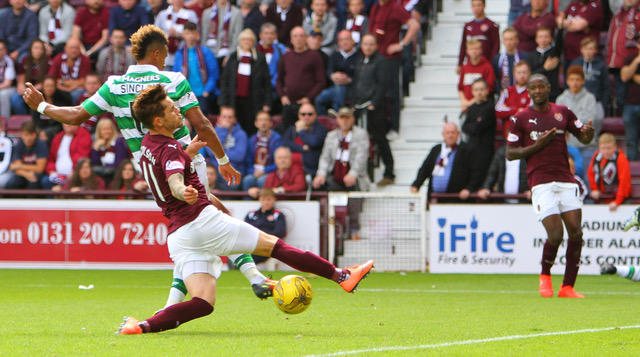 "With his pace and ability, he should never be out of the team. He should start every game. He works well off the ball too as well as scoring and setting up chances, he makes himself available for the pass and links well with others. Cracking player."
"Top drawer – his downfall with the fans is that they know on form he is capable and what he done his first season is now expected every single game."