MIKAEL LUSTIG, outstanding at Hampden on Saturday, has been here before. It's that time of the year when the toking starts about how this or that is going to happen – big mouths are signed rather than big talents, going for 55 banners are raised, there's usually a new manager in the mix and everyone seems to be queuing up to point out Celtic's failings or threats to their dominance of the Scottish game.
"When you have teams who always win — like Barcelona did for a while and Spain did for a while — everyone wants to beat you.
"Of course, they are going to try and find a way to do it," Lustig told the media yesterday.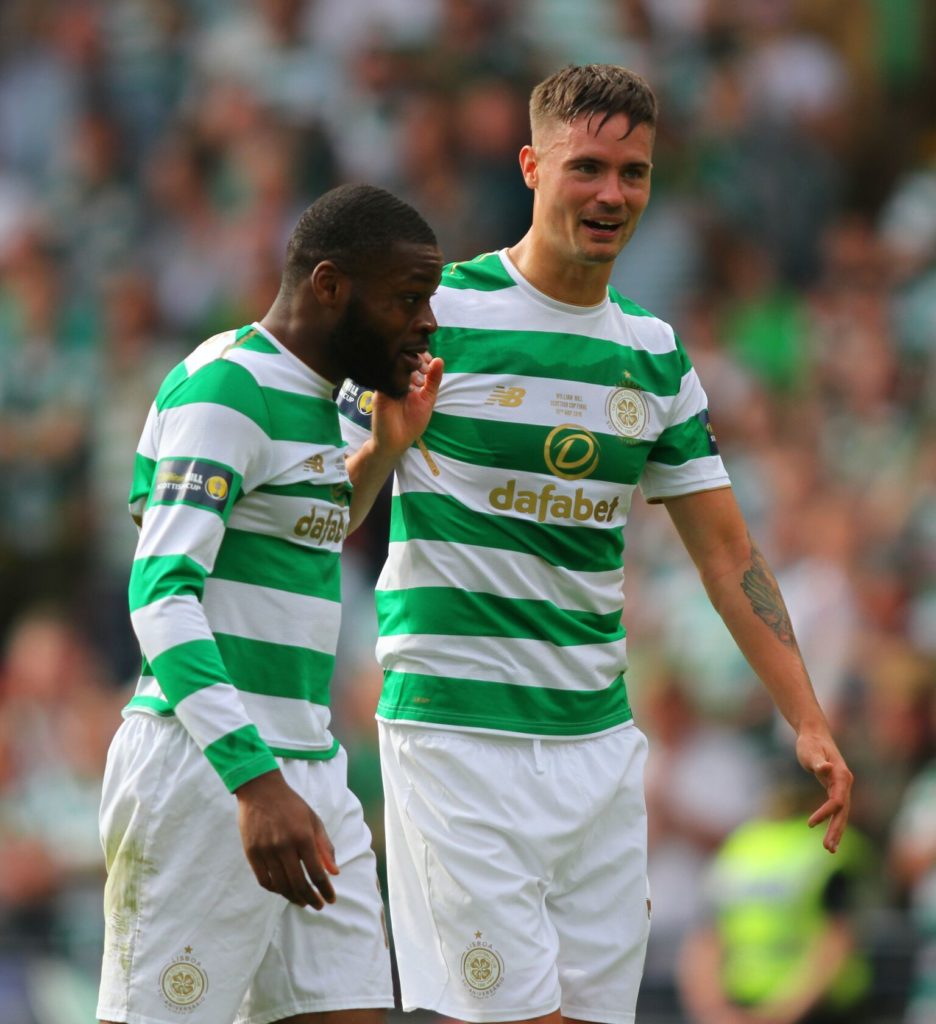 "That's the challenge. Every year, teams want to beat you, but we are quite confident that if our game plan doesn't work then we always have a Plan B or a Plan C to try and get there.
Callum McGregor got slightly caught up in the excitement of the Double Treble at the weekend and compared this side's achievements to that of the Lisbon Lions. Jim Craig was asked his views on this and this was in the newspaper who asked him yesterday. Jim of course was very gracious and said it would be others to judge what the Lions had achieved.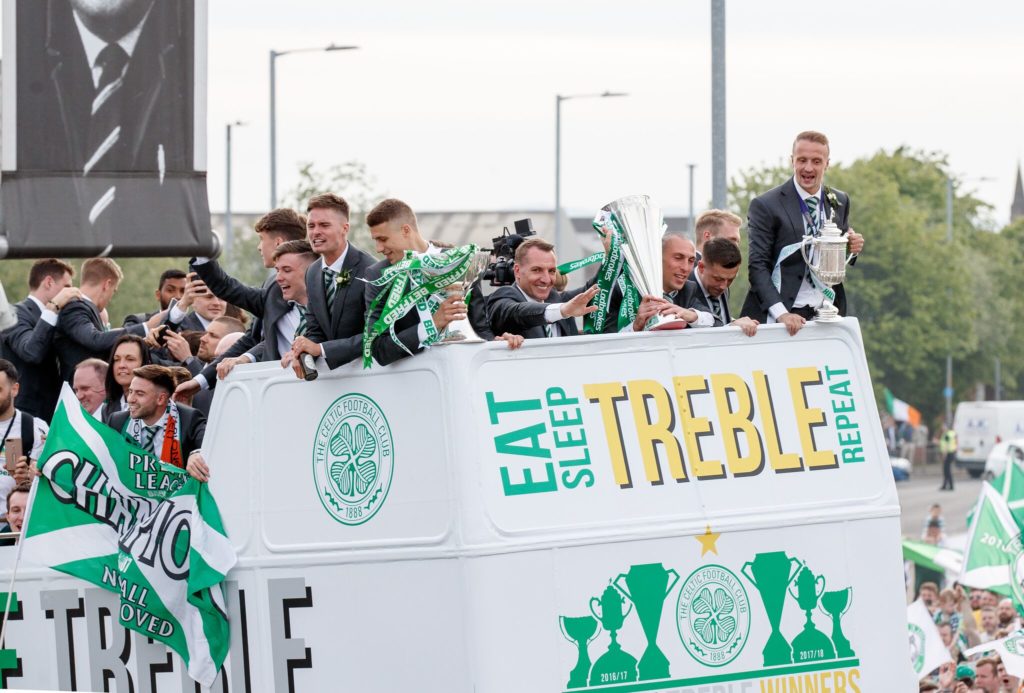 Jim, of course, writes for The Celtic Star every day. He was telling a story recently about the problems that Lions had in 1967-68 season and probably that was maybe the best chance Rangers had of stopping the 9IAR. There was certainly a reaction to the highs of Lisbon that following season. Jim is going to tell this story in more detail later in the year.
However having come through it, Celtic the next season WON THE TREBLE!
So if we look at the INVINCIBLE season, follow that with the difficult season (just ended) and look ahead to the new season, comparing to what happened in 67-69, then it is ominous for the challengers.
Celtic WILL be strong next season.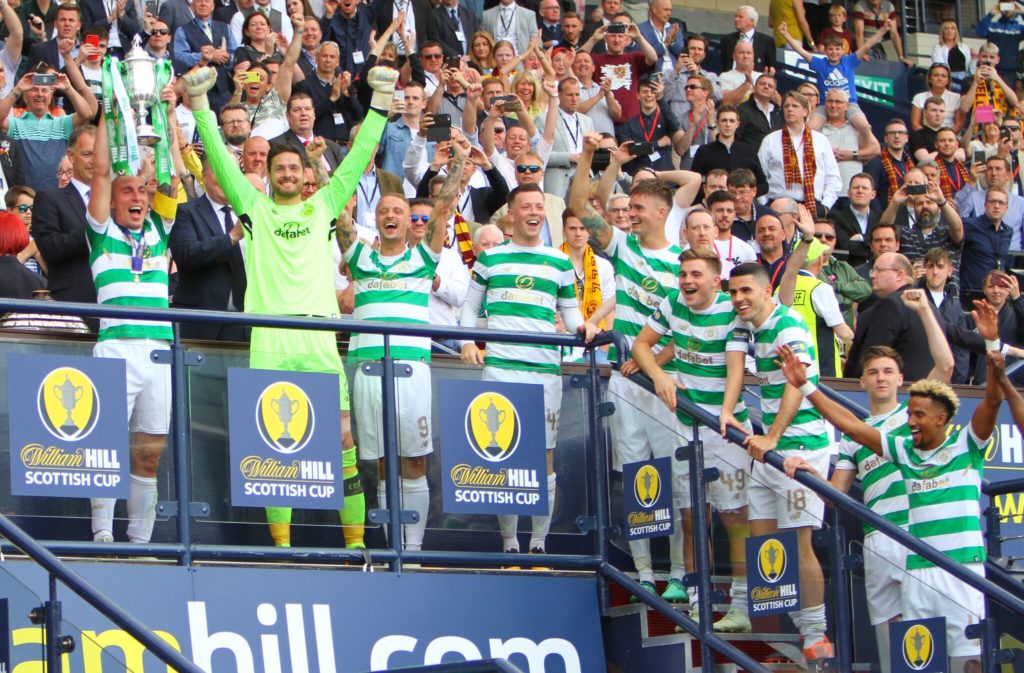 "This season we have lost some points. But in the main games we have always turned up and proved to everyone that we are still hungry," Lustig said.
"Next season, there are areas where we can try and get better. We don't want to drop sloppy points, especially at home. So, for sure, we can still get better."
Lustig looked across the city to see where the threat to Celtic would be coming from. Bothered? Hardly..
"Last year was the same. They were going to bring a new manager in.
"On paper or in the media it looks good, but we just focus on ourselves and things are going well so far."
Gerrard's imminent arrival is impressive though?
"Yes, but Caixinha had more routine (experience) as a manager, so we'll see."
If the experiences in the late 1960s is to be considered then it certainly will make Gerrard's task all the more difficult as it suggests that the best time to have laid a finger on Celtic would have been in the season just ended. It perhaps also explains why a Treble winning side has never before been able to follow up their triumph by winning the three trophies again. Lustig though isn't about to let himself get carried away by thoughts of a Treble Treble.
"I don't know. We just try to get better every season and every week. The backroom staff are amazing. They do everything to try and improve and develop us as players and we just try and get better.
"Of course, we always want to win trophies and we are probably always going to be favourites. But this is football," the big Swede said.
"To win six trophies in a row is something. It doesn't matter if you are so much better than the other teams, some day you are going to have a bad day or be unlucky. We just keep on going to prove we are the best.
"We always want to be the best team and win trophies. The main thing is what we do at Lennoxtown to try and get better as a team.
"The double Treble has never been done before and this is a massive club, a fantastic club. To be a part of it is great."
Have you got one of these? Beautiful Sunday should be celebrated all summer long…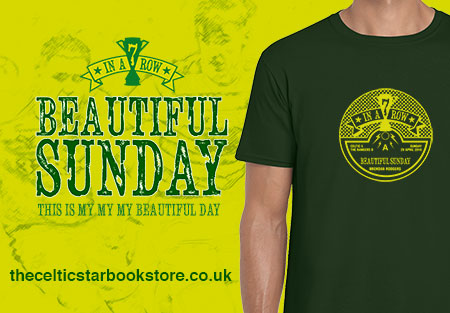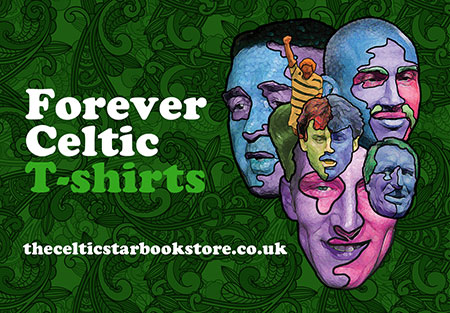 Listen to "John Paul Taylor with A Celtic State of Mind (Part 2/3)" on Spreaker.