"I was told about what to expect and it was an experience, it really was," Joe Hart refected after being blown away by the atmosphere at Celtic Park on Thursday evening in the 3-0 win over Jablonec. "I really, really enjoyed it. The support was unbelievable. You could tell that people have really missed being here. I obviously wasn't here last year, but personally as a footballer I really missed having fans in the stadium.
"Our job is not to play on emotion, our job is to be focused. But on Thursday we saw what it meant to them. We got the win and people were happy. I think we need to keep it as simple as that for now," Hart told the mainstream media, as reported by Glasgow Times. "We are going to grow as a team and we are going to look to entertain, but we ultimately we are going to make people's weeks a whole lot better after a difficult year or so if we win games. I would like to think that we can go on this journey together," the former England goalkeeper added.
"It was good on Thursday. We performed in parts of the game and entertained, but there is loads that we can work on. Like I say, we are trying to start something here. We are going to try and play some expansive football and that is going to require me to make the odd save. We are going to have to bail each other out of a few situations.
"But I think the overall thing that was great to see was the pressure that we applied and the application. We played some really good football throughout the game, created some really good chances and I did my job which is to keep the ball out of the net as best I can," Hart stated. "It's an ask that we all have to buy into, the whole entire squad needs to be on board. The manager wants us to play with no fear, he backs us. He puts that responsibility on himself to make us feel like we can play. It is something that we are trying our best to do.
"We are going to grow as a team. He came in quite late as I understand so it is going to take time. But the baseline is hard work and dedication and understanding and all being on the same side."
Hart will get another chance to enjoy the finest stadium in Scotland packed with the best support today when Hearts are the visitors for the League Cup match. Discussing Ange's tactic of pushing his full-backs into midfield areas when Celtic attack, hart gave his thoughts on this. "We have seen it, we know which team likes to do that. It is a very simple thing to talk about doing, but it requires team work, it requires understanding. You need to know when is the right moment to do it is and when it is not the right moment to do it.
"Ultimately teams are going to become accustomed to what we do so we are always going to have to adapt and overcome. That is going to have to be our mentality throughout."
After Hearts this afternoon Celtic face top Dutch side AZ Alkmaar on Wednesday night in the Europa League and this is clearly a competition that Hart is keen to particulate in beyond this Play-off round.
"What a great tournament it is. There are some huge teams in it. Nights like Thursday are amazing. We were playing in a qualifier and it was absolutely going off. God knows what will happen if we make it to the group stages and beyond.
"I have always loved playing in Europe. European football is what this club wants and what this club needs. It is up to us to get us in it. It is going to be a step up against Alkmaar of course. I'm not going to claim that I know everything about them, but I am certainly going to know a lot more about them when it comes to Wednesday next week.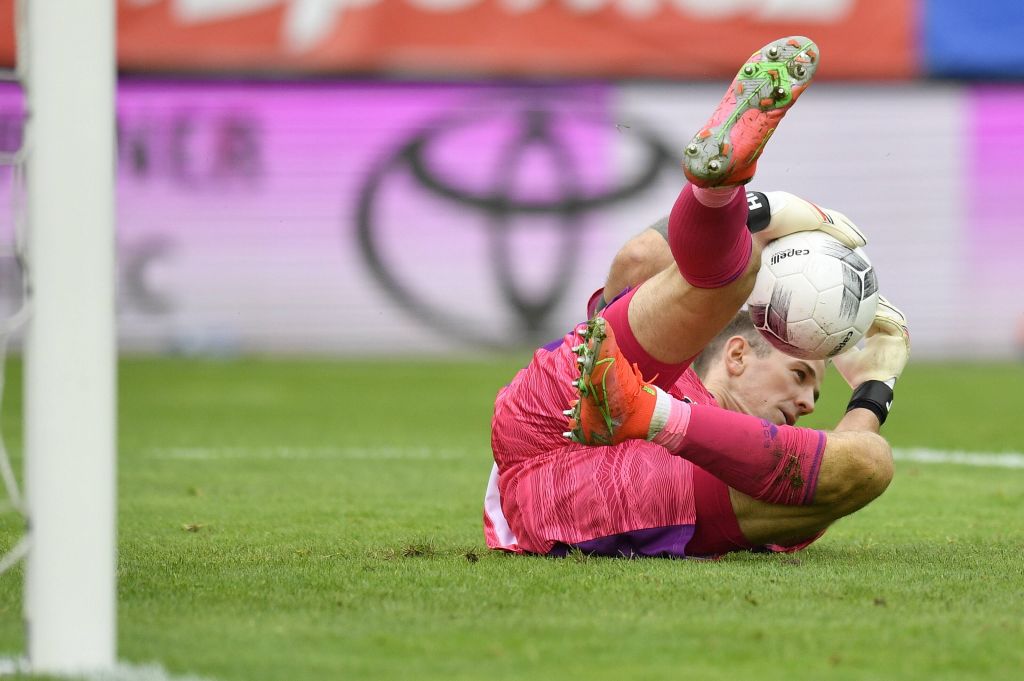 "But we have a big game on Sunday for us to prepare for. I have felt it from the moment I have walked through the door – the next game is the most important game, simple as that. Alkmaar will take care of itself, at the moment we are focusing on Hearts.
"It's such an easy thing to say, but I have been in football a long time, I know football, I have been in teams that are expected to win. It is just not that simple. It is all about application, it is all about working with the guys off the field. We are going to be at home on Sunday. That is huge. We need to get the fans onside from the first minute and try and win the game. You can't win the final unless you win these kind of games. Like I say, you worry about the future when it comes. Right now it is all about beating Hearts on Sunday."
boat 1916 – Well-known member on Celtic Noise.
Watch Celtic FC Women manager Fran Alonso speaking to The Celtic Fan Media below…
Watch Celtic's midfield star Sarah Teegarden speaking to the Celtic Fan Media, including The Celtic Star, below….