Survivors and relatives of Scotland's football abuse scandal have joined forces – for the first time – to demand justice, compensation and apologies for the years of torment they have suffered.
Settle the Score has been formed to ensure that the voices of people who have been silent for far too long are finally heard.
Members of the group come from different parts of the country and have a variety of footballing affiliations.
Their goal is for ALL clubs in Scotland, along with the Scottish Football Association – which has overall authority for the safety and wellbeing of players – to finally accept responsibility for the horrendous sexual abuse that has scarred the lives of so many people.
"Up until a few weeks ago, none of us knew each other. What brought us together was the difficult decision, that each of us made separately, to break our silence and speak publicly about the abuse that we – and our loved ones – suffered. Alone and isolated no more, we have teamed up to speak with one voice to demand justice," a spokesman said.
"Football is Scotland's national sport but the beautiful game has become tarnished by decades of abuse – and further soiled by concerted efforts to ensure that dark secrets remain firmly covered up and out of public view.
"For far too long powerful clubs and organisations have prioritised the protection of their reputations over and above their responsibility to do the right thing for vulnerable youngsters who were in their care.
"In Scotland, clubs and organisations have deflected and denied, spending considerable sums on lawyers, advisors and insurers with the goal of evading culpability and negative publicity. It doesn't have to be this way. South of the border, Manchester City and Chelsea have held their hands up, accepted responsibility and agreed to compensate and offer personal apologies to each and every person who suffered abuse in their name. If it can happen there then it must happen here too.
"This is not about Celtic against Rangers, or Hearts against Hibs. This is about right versus wrong Justice for Scotland's football abuse survivors will be postponed no longer. It is time to do the right thing. It's time to Settle the Score."
Settle the Score's spokespeople are: Malcolm Rodger, a decorated former serviceman who served in with the Royal Engineers and Bill Storrie, a financial advisor.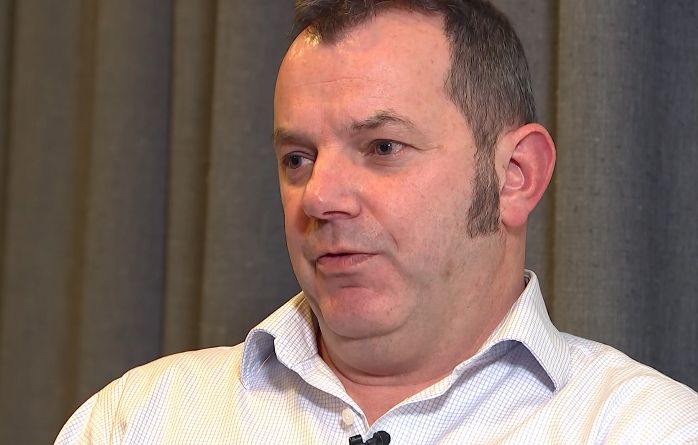 Malcolm who has been regularly featured on The Celtic Star over the past month or so said: "I've had the privilege of serving in the military with some of the finest individuals anyone would care to meet, in parts of world that has seen war, civil unrest and famine. From joint experiences there was and still remains, a bond between us. An unspoken code of acknowledgement, that what we endured brought us so close together, it can never be taken away or forgotten.
"That same code means I can never walk away from my duty to ensure that justice for victims of sex abuse within Scottish football is achieved. The moral and ethical duty as well as the duty of care upon clubs and the SFA must be carried out with transparency and honesty. The sex abuse I suffered as a child has been recognised in a Scottish court which punished Mr Bill Kelly by imprisonment. Mr Kelly was a District Association Football Secretary but alarmingly this fact has been ignored by the SFA.
The footballing nation of Scotland demands this be put right so that those, like me who had their dreams shattered and careers destroyed can at last get peace and contentment. Football fans of Scotland want the score settled; they don't want to see us as victims torn apart by years of needless litigation. "we were just young kids and all we wanted to do was play the game we loved". How can Scotland look forward to the future when our past remains stained, unspoken and unclear?
Bill Storrie also told us his story. "As a twelve year old football fanatic you have dreams and ambitions, especially when you receive recognition of your potential. From being one of the youngest to play for my Primary School to then being selected to play for the County Team it all felt great.
I was then approached by the widely acknowledged premier juvenile club within West Lothian, namely Uphall Saints. That effectively was when the dreams and ambitions started to die thanks to Mr Bill Kelly.
For 48 years I locked up what this individual made me endure. A man who represented the West Lothian Juvenile Association, wearing his Scottish Juvenile Association badge with pride as he attended meetings at Park Gardens.
Years of conflict, asking myself all the "why" questions but not getting many answers I decided a few months ago it was time to come forward and speak out.
We are now a group supporting each other but we are still being deflected by Politicians, Ruling Bodies and Football Clubs. The feedback and response from the general public has been truly heart warming.
While acknowledgement of a dereliction of duty of care has been forthcoming in other areas of Historic Child Sexual Abuse, unfortunately football remains tainted by hiding from it's responsibilities.
In most walks of life these days accountability and responsibility go hand in hand with good business practice. The SFA is a business as are it's member clubs.
Time, therefore to Settle the Score, time to let the victims move on, time to end this horrific nightmare once and for all!!"
Michelle Gray, the sister of Andrew also outlined her reasons for supporting this new group. "Andrew was 41 when he passed on 16th October 2017. 10 months prior to his death, he disclosed that Jim Torbett of Celtic Boys Club, Sexually Abused him from the age of 12. Not just once, countless times up until he was around the age of 15 and managed to break free of his grasp. Andrew had lived with this secret and heartbreak for nearly 30 years and it had had a devastating impact on his life. One of Andrew's main reasons for disclosing was to ensure no other child suffered what he did.
"Before his passing, he asked that if he didn't make it, that I carry on the fight not only for him but for all the others whose lives had been destroyed by Torbett and his ilk within Scottish Football. To uncover the truth and with the help of those in authority, do all we could to ensure Justice was served and that this nefarious act and travesty was never allowed to happen again."
The Celtic Star revealed that the solicitors acting for the victims of sexual abuse at Celtic Boys Club have so far failed to commence any legal action against the club, instead preferring to feed news stories on the subject to the media, the most recent being in Daily Record yesterday. Before that it was Alex Thomson a Channel 4 News.
This is of course lapped up by those fans of the Rangers who have weaponised this issue for years, with no regard whatsoever given to the victims who are simply a convenience for them in kicking Celtic.
Thomson's report was factually flawed and also fell into the same distorted category as the those who chant about child abuse at football matches.
The victims haven't only been badly treated by the clubs and the Scottish FA but it would appear by the solicitors who despite several years of fighting their cases in the media have lacked the resolve to argue their case in court.
Malcolm Rodger has pointed this out, he has also condemned those who weaponise child abuse at football matches – and bear in mind he is a supporter of the Rangers himself -and he is doing more than any no-win-no-fee solicitor to bring about a resolution and allow the survivors and their families to find some peace and live out the rest of their lives without this hanging over them.
We wish them well.