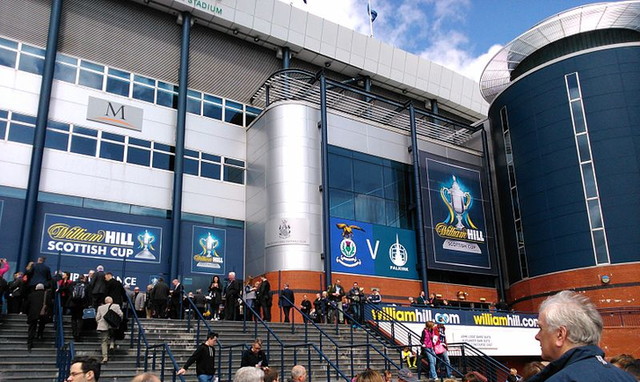 Moving on to some of your emails sent into The Celtic Star yesterday…
Cabal of cowards, charlatans and colluding cheats
Great article. Personally speaking, I haven't been back at Hampden since the LNS decision and I won't be going back. I won't give a penny or a shred of authenticity to that cabal of cowards, charlatans and colluding cheats.
This has hurt me obviously, with the Triple Treble but I made my decision and I'm sticking to it.
The same goes for Scotland. I used to go to the vast majority of internationals and support my country. Not anymore. The dark blue jersey and the lion rampant badge that I used to love are now sadly just symbols of the cheats at Hampden.
These guys care nothing for football in this country. These guys have failed every football fan in this country. They give the managers job to their pals and in the past have overlooked better men like Tommy Burns.
They're not fit for purpose and a clear out is long overdue. Do that, and overturn the lie of the 'same club' shit and I may reconsider. But I won't be holding my breath.
Chris McDougall
Stevie Clarke's View
No they are clearly not fit for purpose, unless the purpose is to have committees of small minded wee men living off free lunches. They have done nothing to help football in Scotland develop.
Stevie Clarke (no not that one, we don't so think anyway)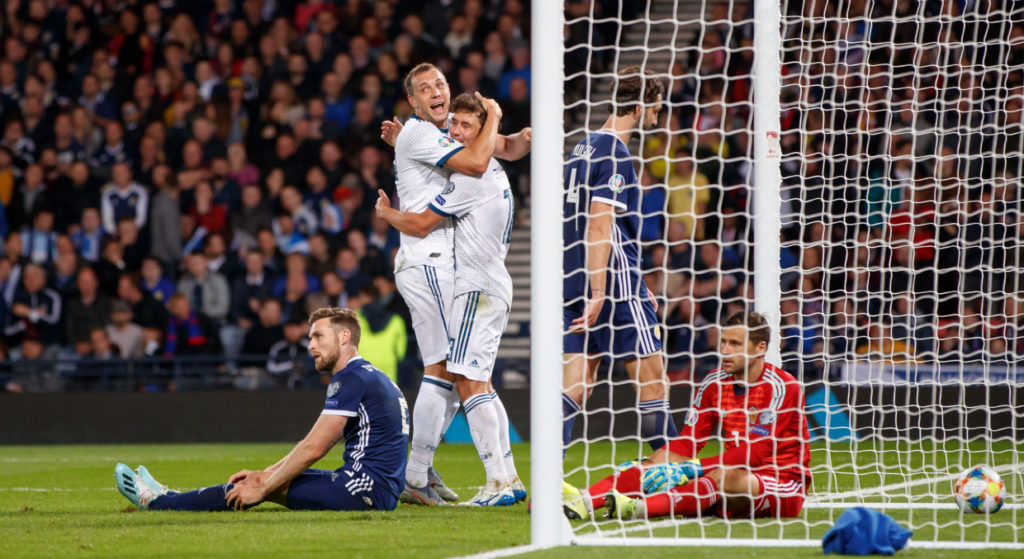 Waiting room somnolents
Waiting room somnolents for their turn to get on the gravy train. Turnbull Hutton summed them up to a tee. Southern puppets like Regan and Doncaster willing to be manipulated by the m*sonic cabal.
George Sheridan
Discombobulation of the cognitive dissonance type
The SFA are sh*tebags. I got blocked for asking them every Monday to reopen the LNS inquiry as EBT'S were NOT legal the way David Murray used them. I also asked for a copy of the way agreement.
As being a season ticket holder I feel we are obliged to see what the governing sports body is doing with our money.
My last question was can you buy TITLES if you have been liquidated? I'm still waiting on answer.
That's the problem the SFA have no one to answer too.
DISCOMBOBULATION of the cognitive dissonance type.
Brian Connor
Unpunished Crimes and Cheating
The SCOTTISH FA are a joke. It needs cleaned out from top to bottom, Doncaster, Petrie, McRae, Maxwell, Ogilvie and the rest are only interested in assisting one club/clubs. That is a fact and why those clubs have never been punished for their crimes and cheating for over 25 maybe 30 years.
Hopefully the Res 12 guys get their investigation and the truth gets out.
John Mcghee
A 'Celts for Change' View
I love football debates, I strongly believe in honesty, fair-play, transparency accountability & with an agenda that is inclusive to all stakeholders of the game.
As one of the Celts For Change Bhoys, not raising your head above the parapet was never a consideration or you might have never have got involved. In the Scottish game their are too many closed doors, too many agendas and too many cowards.
Celtic FC from word go have been in a no win situation Re RFC 1872, there is a but and that is they have a duty care to The Entire Celtic Family and Scottish Football(not the SFA) to challenge anything that is brought into the public domain that is unjust and must be challenged and legally if need be.
Celtic FC is the powerhouse of Scottish Football on and off the field, the threat of a bloody nose when chasing fair play should very be much a weapon of choice if fair play is not administered or evident, yet we have not flexed our muscles to the detriment of all other stakeholders of our game and none more than Celtic Supporters.
For too long Scottish fans have been short changed, defrauded and misled by too much underhandedness by oldco and newco and assisted by SFA and SPL administrators (one would almost believe as there cohorts).
The Scotland National Team is dying on its feet with out doubt it will not progress mostly due to deep rooted agendas and administrators of the poorest kind.
When Celts For Change asked fans to question their hearts Re financing a corrupt old board, in other words "a boycott" it was after much deliberation and with a heavy heart that we went public.
Heads well and truly above the parapet to shot down. Sir Robert Kelly & Co stood up to some of these people in the past we are now stronger than we have ever been. This current board have to take a stand for the better of Scottish Football.
HH, Colin Duncan
And we play Belgium on Monday!
And it doesn't get any easier for Steve Clarke and his Scotland side. Tomorrow night Belgium, currently ranked No 1 in the World come to Hampden to play in the Euro Qualifying campaign which for Scotland is turning into am embarrassing nightmare – thanks to the Scottish FA.
There's still time to express your own thoughts on the shambles at the Scottish FA. You can post on Celtic Noise (signing up is quick and easy and it's a friendly Celtic space on the internet) or email editor@thecelticstar.co.uk