THE SFA are set to ask for a financial bail out from the Scottish Government as a result of the impact of Coronavirus on the nation's game. The University of Strathclyde found that Scottish football generates over £200m for the economy but 55% of that comes from match day revenue. With the return to matches with spectators appearing unlikely until next year, it is thought that the footballing authorities will ask the Scottish Government for financial aid.
The SFA, along with the SRU and SportScotland, were meeting with Ministers to discuss sport and the role it plays in society and discuss the impact of Coronavirus. The Norwegian Footballing authorities have already asked their Government for £45m to counteract the financial ruin that COVID-19 has caused. Elsewhere, the Dutch FA have asked their Government for a colossal €400m to battle against the possibility of the game being played behind closed doors for a significant period.
The Daily Record cite a source, that alleges that discussions could make it clear that the game is in need of a financial bailout should it be required to shutdown without income for the near future.
"The two key ares which have to be explored are the financial costs of the lock down and how we go about getting football back safely.
"While the Scottish government has every right to diverge from UK policy if it so wishes, any such divergence will carry its own additional costs. In that case, Scottish football would need financial support."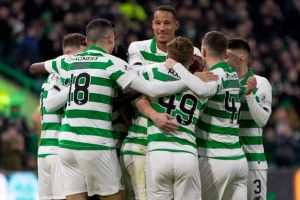 The Record also report that five Premiership clubs – Motherwell, Kilmarnock, Ross County, Hamilton and St Mirren all in favour of ending the season immediately due to the lack of players to fulfil fixtures should the game resume. The appetite is growing to end the season, which appears to be inevitable, and concentrate on the next campaign, whenever that may be.
This means that the Scottish Government could give the SPFL permission to finalise the decision to award Celtic their 9th title in a row. Which will be bittersweet for the club and us as supporters, considering we won't be able to celebrate the victory. However, in times of national emergency, we must see the bigger picture. We are deserved Champions and should the decision to award the league come, no reasonable person can protest that.