There is a balance to be sought when you feel a sense of injustice. Say nothing at all, leave it to others to comment on your behalf, and the chances are the message is entirely ignored. You are seen as a soft touch for rolling over without a word said as those who damage you feel emboldened to carry on, whilst others feel encouraged enough to do the same without fear of reprisal.
Alternatively, you can come out all guns blazing. Adopt a Scatter gun approach however, having up to that point adopted tactics of innuendo and hints having built a powderkeg of pent-up frustrations, and the message gets lost in a flurry of verbal volleys, bulging eyes and air quotations which the audience stop listening to and simply looks on with awe at the verbal and body language firework display.
The other way is to be calm, measured, take your time and find the right opportunity to deliver a stern enough warning but in an environment where the message will be listened to, relayed and communicated in a way where the point is made with clarity.
It's disappointing that the man delivering the message yesterday had less of a weight of authority behind him than say the Celtic Board or a full-time manager, the two positions at the club who sadly took the alternative approaches to dealing with Scottish football governance and their blatant inconsistencies.
As such John Kennedy's words at yesterday's press conference may not quite carry the same weight had they been delivered during earlier discrepancies when it came to crime, punishment and Scottish football. However, that is not the fault of Celtic's interim manager, he can only use the position, however temporary and diluted in comparison to others, he has to defend Celtic's corner. The fact he did is welcome, it's just a shame up to this point others have not.
As Lubo98 succinctly covered in his earlier article on The Celtic Star this morning, Kennedy rightly called out the inexplicable delays in dealing with the Ibrox Five in comparison to Boli Bolingoli and their breaches of Covid protocols in his press conference yesterday, on a platform delivered to the Celtic support with no room for the cut, paste and twist tactics of the SMSM – though I'm sure they'll still try.
Both the delay and the workings of the decision to eventually punish the players of theRangers, in comparison to Bolingoli, certainly lacks transparency. Indeed, their timing is entirely suspicious given the players were available in the interim period of six weeks as theRangers concluded a league campaign and competed in European competition. Indeed one, Nathan Patterson even managed a goal in the Europa League. Add to that the appeal now lodged also means that very player – covering for the injury of his Captain of course- is now available to play, pending the outcome of the SFA's reconsideration, in the Scottish Cup tie against Celtic next weekend.
Sceptical we may be but it is scepticism shared by Celtic's interim manager as well as the support, as the time taken to reach the decision and the opportunity to now appeal, and have a much-needed player available for a cup-tie with the Hoops, is dubious to say the least.
All season Celtic have said very little when it came to defending our corner, despite Neil Lennon, prior to his resignation, stating there were 'mitigating circumstances' at play during this disastrous season on and off the park for Celtic, something we covered here in detail on the Celtic Star.
As we have previously stated, it is fair comment to suggest this season has seen a lot of self-inflicted wounds impact on Celtic's deterioration on the field of play. Tactical aberrations, poor in game management and a team that lack the fitness to exert themselves beyond the hour mark have all impacted on Celtic's ability to hold a rival's feet to the fire, one who habitually collapsed under pressure has felt nothing of the sort from Celtic and has extended away from us in the Scottish Premiership.
Neil Lennon however in his defence pointed to those 'mitigating circumstances' whilst advising he couldn't 'divulge publicly' as having an impact on Celtic's season. It's left to everyone else to hazard a guess at what those influencing events may have been of course but it's fair to assume not all were down to malcontents and wantaways in the dressing room. We covered many of those in that previous article, as such I won't go through them again.
John Kennedy has at least divulged his own thoughts on the evident unevenness of Scottish football justice this season. It may be seen as too little, too late when it comes to defending our corner however it is another example of just how impressive the interim manager has been in his dealings both on and off the park in a time where he is in a damned if you do, damned if you don't situation.
If others had been as calm, measured and brave enough to call out previous imbalances, when the Celtic support wanted our club suitably defended, the relationship between the support and the custodians of the club may not be as strained as it is now. We can only hope this change in tack is here to stay and doesn't fade into the background when John Kennedy does.
Niall J
The Rangers Covid 5 were caught by police at a party on February 13th.
The SFA appointed Rangers supporter Andrew Phillips four days later and he took up the post on 1st March.

The appeal will be held on the 20th of April, 3 days after a Glasgow cup Derby.

Coincidence @sfa ?

— CheGuevara (@CheGuevaraTC) April 9, 2021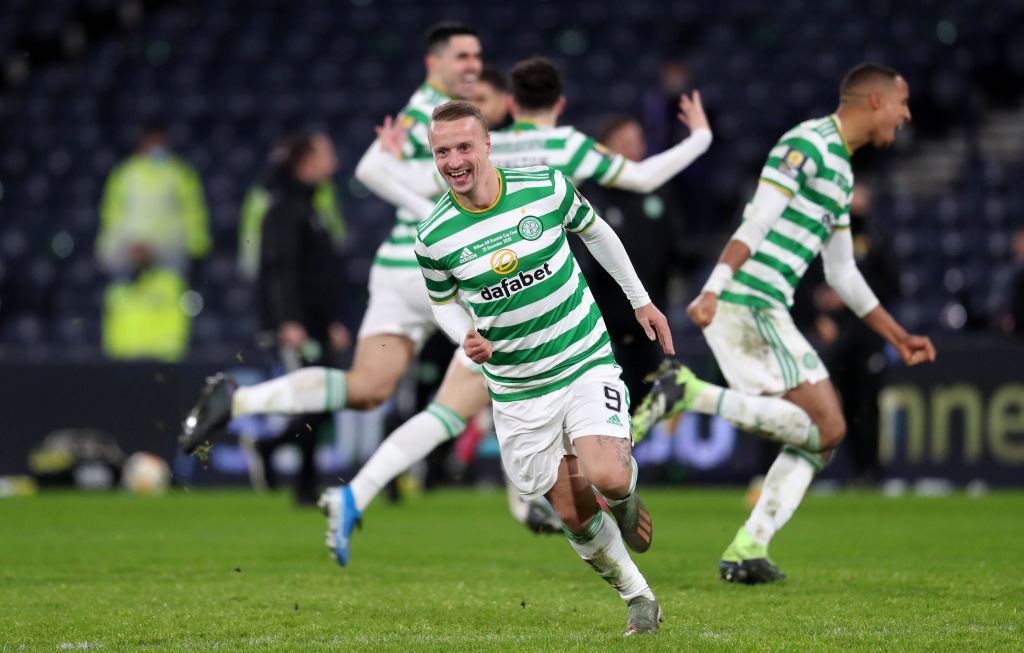 Coming Soon…