THE Scottish FA yesterday afternoon released a statement in which they tried to explain why the Rangers defender Flanagan was successful in his appeal against the Notice of Complaint issued by the Compliance Officer Clare Whyte.
There ended the Scottish Premiership season 2018-19, a season that started up at Pittodrie when Morelos was sent off for the first time (but not the last) for kicking an opponent.
And that incident provides the perfect book-end for the season – it started and it finished with the Scottish FA failing to hold one club to account in the way that every other club would be.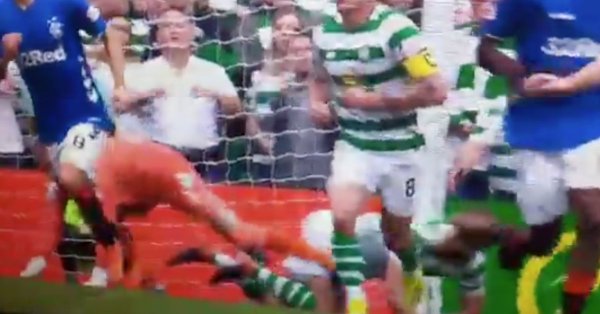 Sandwiched in between, don't forget, was their goalkeeper McGregor who took a fly kick-out at Kristoffer Ajer as he was lying in the ground. Any benefit of the doubt that could be given to McGregor by those with blue-tinted spectacles within the Scottish FA, was surely wiped out by the numerous subsequent kick-outs by this angry and aggressive man in the Rangers goals. He was eventually sent off away to Aberdeen and at home to Hibs for doing the very same thing. In every instance against an entirely innocent opponent.
Then there was Morelos, yes him again, at the Glasgow Derby on 29 December when he committed four acts of assault on Celtic players and that was all deemed to be perfectly fine by the referee, John Beaton, and later by the Scottish FA.
Celtic players were perhaps a little too wary on their next visit there for the dead rubber game given that they knew that there would be no protection from the referee or the Scottish FA, and if they did think this then the statement issued yesterday from the Scottish FA would suggest that they were correct in thinking that.
While Beaton is biased – his appearance in the Rangers bar in Bellshill after the game on 29 December to celebrate with his fellow Bears is all that needs to be said about that – Willie Collum is just a pretty rubbish referee. Every set of supporters across Scotland, and quite a few in Europe too, have their own stories to tell about Willie, who is of course not from the same background as Beaton, Dallas, Madden and the rest.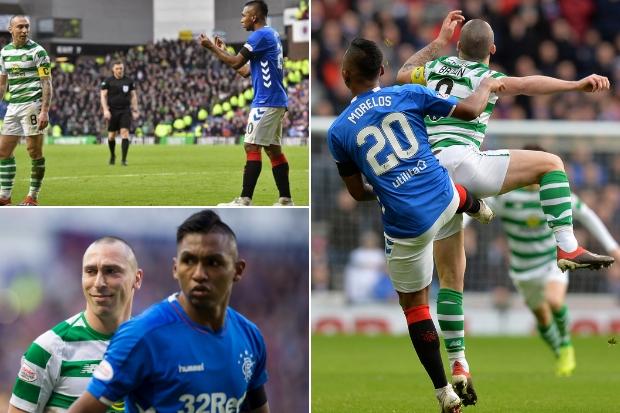 The Rangers made this an issue when they launched a full scale attack on Collum after he sent off a player via a second yellow in a match that they had won. His background was mentioned, not by the supporters but by the club, officially and to the Scottish FA.
What did they do? Well, it's what they didn't do that is really significant. They didn't give Collum one single Rangers game for the rest of the season, until the very last day that is. They probably didn't want that accusation hanging over them going into the new season.
Below a Celtic supporter on social media is commenting on yesterday's statement form the Scottish FA and says: "I had assumed the outcome in the Flanagan/Brown elbowing incident was determined by reference to procedure – that the Referee saw the incident, and therefore…But this reasoning is wholly different, and alarmingly incongruous with common understanding of the rules of the Game."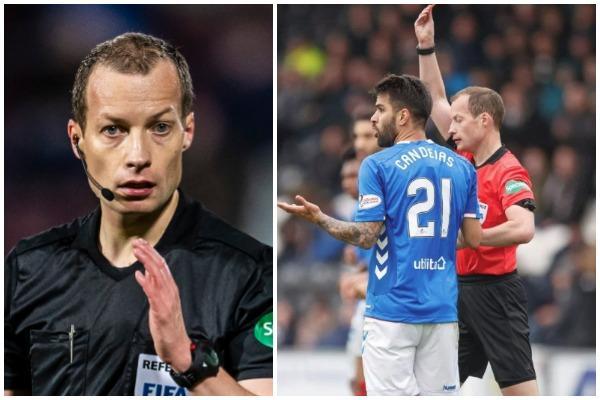 What seems clear is that the Scottish FA have tied themselves in knots trying to appease one increasing angry club. Remember last summer they launched a witch-hunt against various suits in Scottish football who may have said something negative about Rangers or something. A very trivial joke that was made years before in a trade magazine was used to oust one non-Exec Director and others were targeted too.
The game has rules, they need to be applied. The same rules for each an every club. It's really as simple as that.
I had assumed the outcome in the Flanagan/Brown elbowing incident was determined by reference to procedure – that the Referee saw the incident, and therefore…
But this reasoning is wholly different, and alarmingly incongruous with common understanding of the rules of the Game. https://t.co/XUj0iyDzM9

— Tony McKelvie (@TonyMcKelvie) May 29, 2019