After that entertaining but frustrating 3-3 draw against Aberdeen on Sunday my mind goes back to my strangest visit to Pittodrie. It was my first trip to the Granite City, and it was 5 January 1963.
The words of the song that everyone sang that day reflected reality, particularly the bit about the "gallant band". We were few in numbers, but we were gallant and we were also defiant.
The train left Glasgow at 10.00 without anyone having any great confidence that the game would be on. It was freezing and icy cold. In 1963, there was no undersoil heating in football pitches, nor were there any mobile phones to tell you that a game was off. Once you were on the train you were effectively "incommunicado". But there was warmth on the train. There was beer being passed around, there was singing, there was a welcome absence of foul language or bad behaviour, but there was a grim determination and indeed defiance. It was a great illustration of just how much Celtic means to so many people.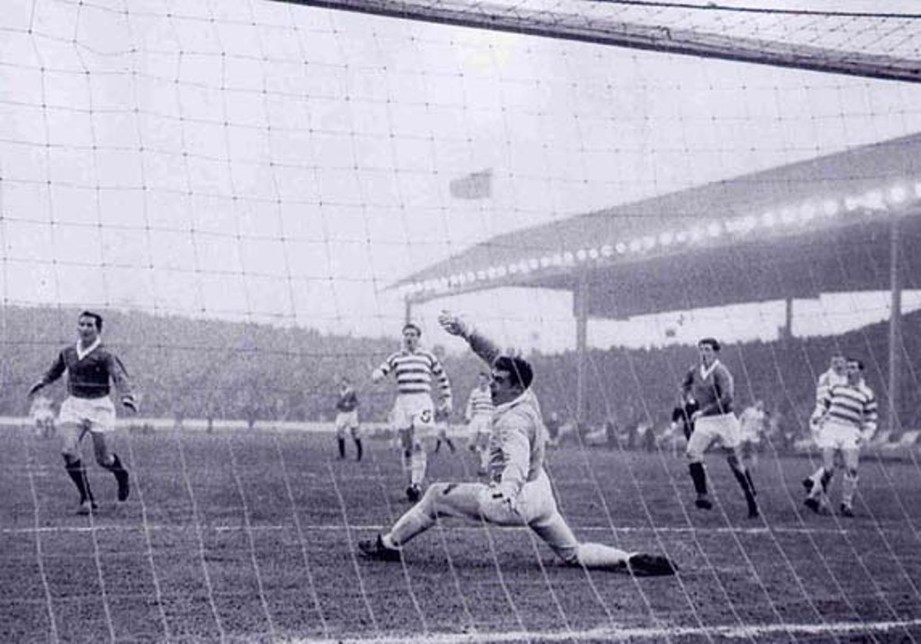 New Year's Day had been dire. A 4-0 defeat at Ibrox was unspeakably bad, and what had made it worse was the common knowledge that Pat Crerand and Assistant Manager Sean Fallon had "exchanged words" at half-time. It was only 0-1 at that time, and recovery was still possible, but after that, it was not going to happen. Pat was hardly mentioned in reports of the game – and he was normally Celtic's star man. Basically the game passed him by, and he did not seem to care.
As we approached Aberdeen, the weather showed no sign of improvement but passengers with green colours kept joining the train at Perth, Forfar, Laurencekirk and Stonehaven with no indication that the game was off. We pulled into Aberdeen and there was a little less snow. We were nearer the coast and we might yet get a game.
But the conversation continued. Where were we going? Would Crerand ever play again? Were Celtic finished? Would there ever again be a Charlie Tully, a Jimmy Delaney, a Jimmy McGrory, a Jimmy Quinn? Look at the Celtic crowd today as they got off the train! Maybe about 100. This was the hard core. Could things get worse? It didn't look like it. We were at rock bottom.
But Pandora who released all the evils on the world, also released Hope! Two pieces of news reached our ears as we walked up Union Street. The game was definitely ON, and Crerand had been dropped. The first was good, the second was harder to digest – yes, he deserved to be dropped if he did not try on New Year's Day, but he was also the best player in the world – at least that was what I thought! But how could you imagine Celtic without Pat Crerand?
Two young full backs played today – Ian Young and Tommy Gemmell. It was Gemmell's debut and he was outstanding. Billy Price at left half came good at last, John Hughes, mercurial and quixotic but the best "bad weather" player in the business scored a hat trick and Bobby Craig scored two, as the team wiped Aberdeen off the park and won 5-1.It was hard to resist the conclusion that we were better off without Pat Crerand.

So what could you make of that? The players too had been hurting. This was their way of fighting back. We too were now going to fight back. We got on the warm train, and by the time that the train had left Aberdeen we had told them all about "approaching the border town" and how the sergeant had "spoiled our daring plan" some six years ago.
A middle aged lady, poorly clad and with what looked like a few recent bruises, sang, poignantly and plaintively, about the Irish rebel in the dreary Brixton prison – "Shall My Soul Pass Through Old Ireland?". And oh we all joined in!
Whatever we were suffering at the moment – and goodness knows it was bad and was fated to get worse in that awful year of 1963 – we were not alone!
There would always be a Celtic! We were badly mauled, bruised and beaten. But we were not dead.
David Potter