Craig McPherson, theRangers Women's Assistant Manager has this evening been charged charged by Scottish FA after his shocking assault on the Celtic FC Women manager Fran Alonso on Monday evening as the SWPL1 Glasgow Derby ended in dramatic circumstances with Caitlin Hayes scoring a 99th minute equaliser to dramatically dent the home side's changes of retaining the title.
Police Scotland are currently investigating the assault which was caught by the Sky Sports cameras although there has been nothing further from them today. And there is a disgraceful radio silence from Ibrox concerning their coach head-butting the Celtic manager.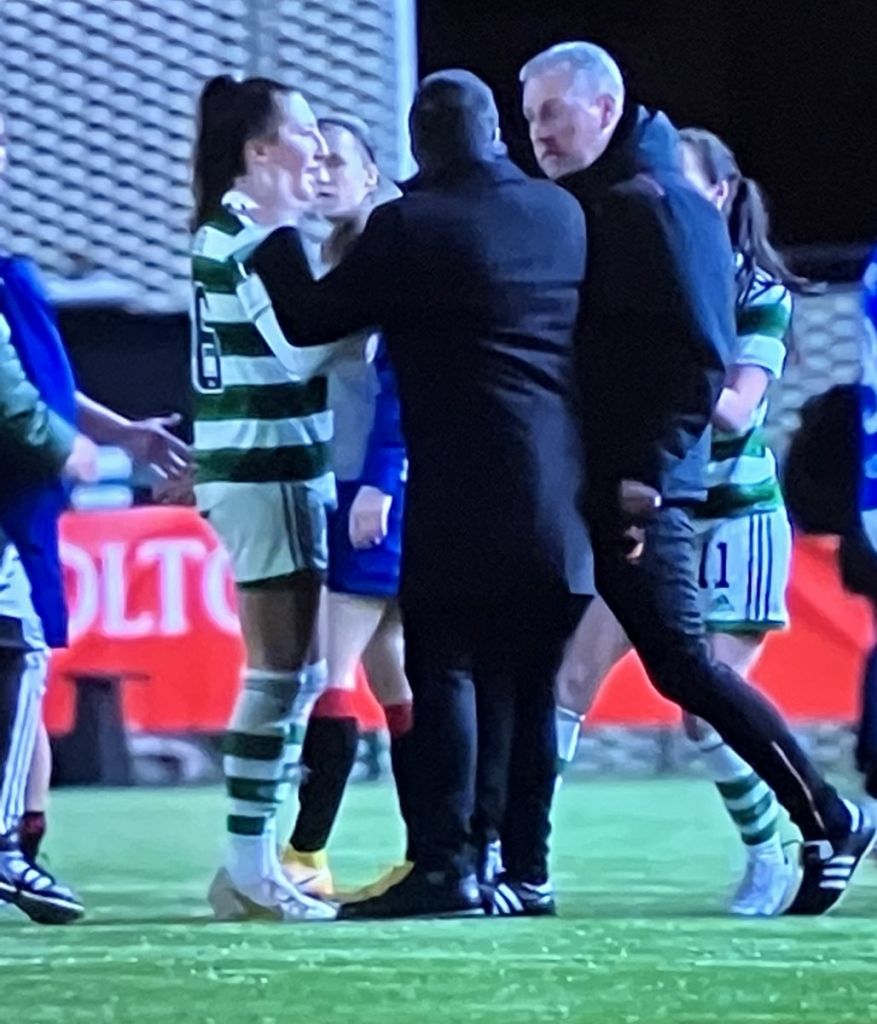 After the Scottish FA's Compliance Officer intervened, McPherson will now face a hearing following which will take place on Thursday 13 April. He has been charged under Rule 77, which states: "A recognised football body, club, official, Team Official, other member of Team Staff, player, match official or other person under the jurisdiction of the Scottish FA shall, at all times, act in the best interests of Association Football. Furthermore such person or body shall not act in any manner which is improper or use any one, or a combination of, violent Conduct, serious foul play, threatening, abusive, indecent or insulting words or behaviour."
A notice of complaint has been issued against Rangers Women's coach Craig McPherson following the apparent headbutt on Celtic boss Fran Alonso at the Old Firm game on Monday. pic.twitter.com/JImhNzDZzm

— Sky Sports News (@SkySportsNews) March 29, 2023
The guidelines suggest sanctions that begin with a two-match suspension for 'low-end' offences, four matches in the middle of the scale and an eight-game ban for serious breaches of the rule. However, in particularly severe cases a longer suspension can be handed down.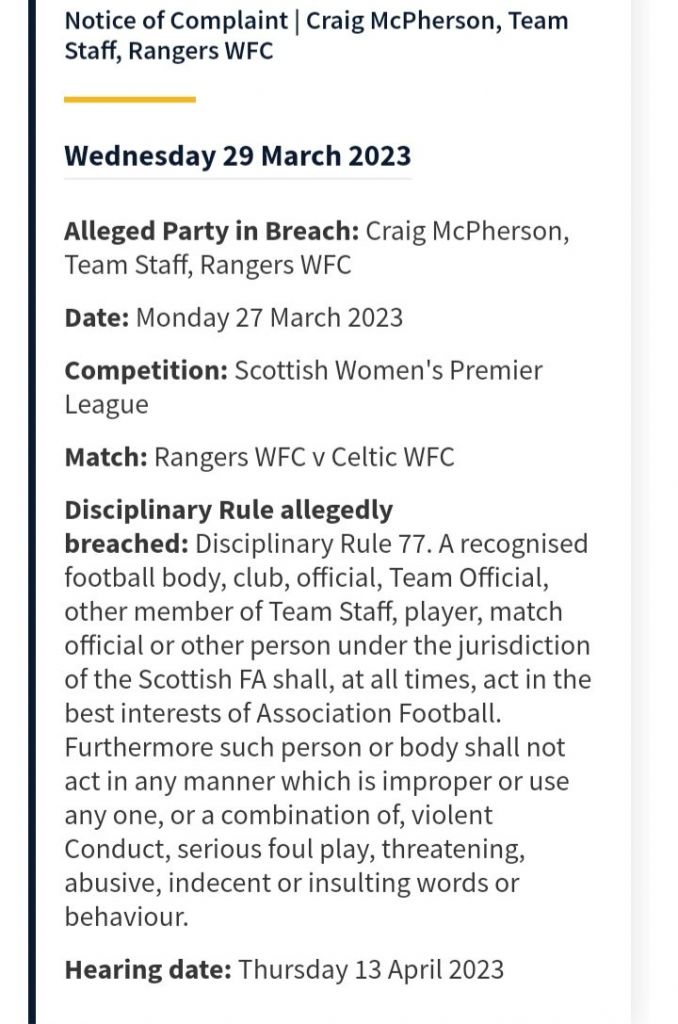 McPherson has been called to explain his actions before an independent panel while Police Scotland confirmed that enquiries are ongoing into the incident and remain at an early stage. A spokesperson said: "We have received a report regarding an incident at Broadwood Stadium on the evening of Monday, March 27, 2023. Enquiries to establish any criminality are at an early stage."
Rangers women's coach Craig 'The Missile' McPherson has been charged by the SFA over sticking the heed into Celtic boss Fran Alonso. pic.twitter.com/ahe1OTsrat

— Fitbatweets (@fitbatweets) March 29, 2023
A Celtic spokesperson commented: "Clearly this is a hugely concerning incident, falling well below any acceptable standard. We understand the matter is now being investigated and it will be up to all relevant authorities to take any appropriate action."
Earlier today a Rangers supporter was sentenced to 12 months in prison for hitting a Celtic physio over the head with a bottle in a Glasgow Derby match at Ibrox in April 2022.
A Rangers fan has been jailed for a year after throwing a bottle at a Celtic physiotherapist during an Old Firm game. pic.twitter.com/ebKZlWcOsr

— Sky Sports News (@SkySportsNews) March 29, 2023
🚨 BREAKING: Rangers coach Craig McPherson will face an SFA hearing on April 13 following this incident with Celtic boss Fran Alonso following Monday's Old Firm ⬇️ pic.twitter.com/VKmGm75BGt

— Sky Sports Scotland (@ScotlandSky) March 29, 2023