CELTIC'S old foes Lazio were today fined $22,000 for their supporters directing racist chants at Brescia striker Mario Balotelli. Yet our Europa League Group stage opponents managed to avoid a partial stadium closure – for now at least.
The Serie A judge Gerardo Mastrandrea has requested that further details on the case be handled by the Italian soccer federation prosecutor to determine exactly where in the stadium the chants came from, and to what extent Lazio collaborates in terms of identifying those responsible, before possible further punishment.
Sunday's game was halted for a few minutes shortly after the half-hour mark and an announcement to stop the chants was made to fans at the stadium in Brescia.
Balotelli had given Brescia the lead at the time of the incident, although there had been additional racist abuse directed at the player earlier in the match from the travelling Lazio fans, who also disgraced themselves when they visited Glasgow in the Europa League, in a match that Celtic won 2-1.
Afterwards Balotelli posted a video of his goal on Instagram with a hard-hitting message: "Lazio fans that were today at the stadium SHAME ON YOU!"
In addition to the racist chants the Lazio fans also directed other forms of abuse at the player and his family.
🇮🇹 Lazio have been fined £17,000 after their fans racially abused Mario Balotelli on Sunday.

This punishment is pathetic and it won't make a difference. Same old story. Fans racially abuse a player, clubs get fined a small amount. Rinse and repeat. Joke. pic.twitter.com/UaVzvGOdLp

— FutbolBible (@FutbolBible) January 8, 2020
"As has always happened in the past, Lazio dissociates itself in the most exhaustive way possible from the discriminatory behaviour carried out by a very small minority of fans during the match against Brescia," Lazio said in a statement after the game, which Lazio went in to win 2-1, as reported by AP News.
That was also the scoreline in Celtic's favour when the two sides met in the return fixture in Rome. At both matches Celtic fans stood up to the racists and extremists within the Lazio support and in doing so incurred a fine from UEFA for the illicit chant – 'sweary word, Lazio', which incidentally the vast majority of Celtic Supporters were happy to chant. Celtic went on to win the group and play Copenhagen in the Round of 32 next month while Lazio were eliminated from the competition.
Mussolini's granddaughter mocks Celtic fans after Rangers defeat in Old Firmhttps://t.co/WS8EM0hMu8 pic.twitter.com/56hrWb7BAv

— The Scottish Sun (@ScottishSun) December 30, 2019
The Italian WW2 leader's grand-daughter has also been active in standing up for his grandfather's political ideology and most recently congratulated the Rangers on their recent victory at Celtic Park, in a match that ironically resulted in Celtic fans being accused of racism towards Alfredo Morelos while no evidence at all has been put into the public domain. Journalists at the time insisted that they had seen a video that proves that there were racist comments directed at the Colombian hit-man as he walked off the park after receiving a red card for diving and while threatening to slit Celtic Supporters' throats.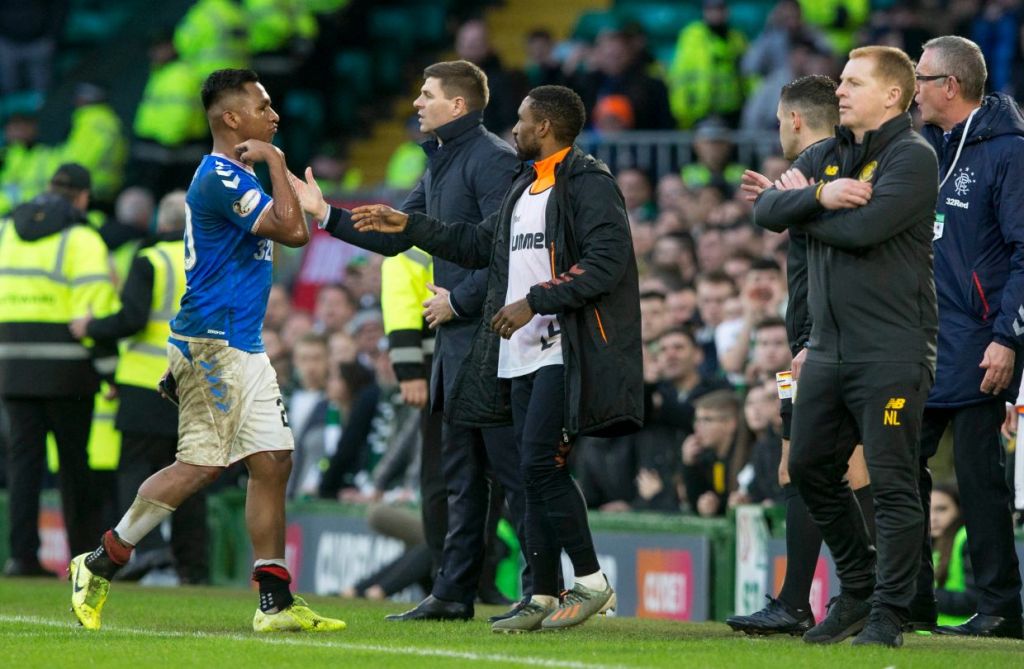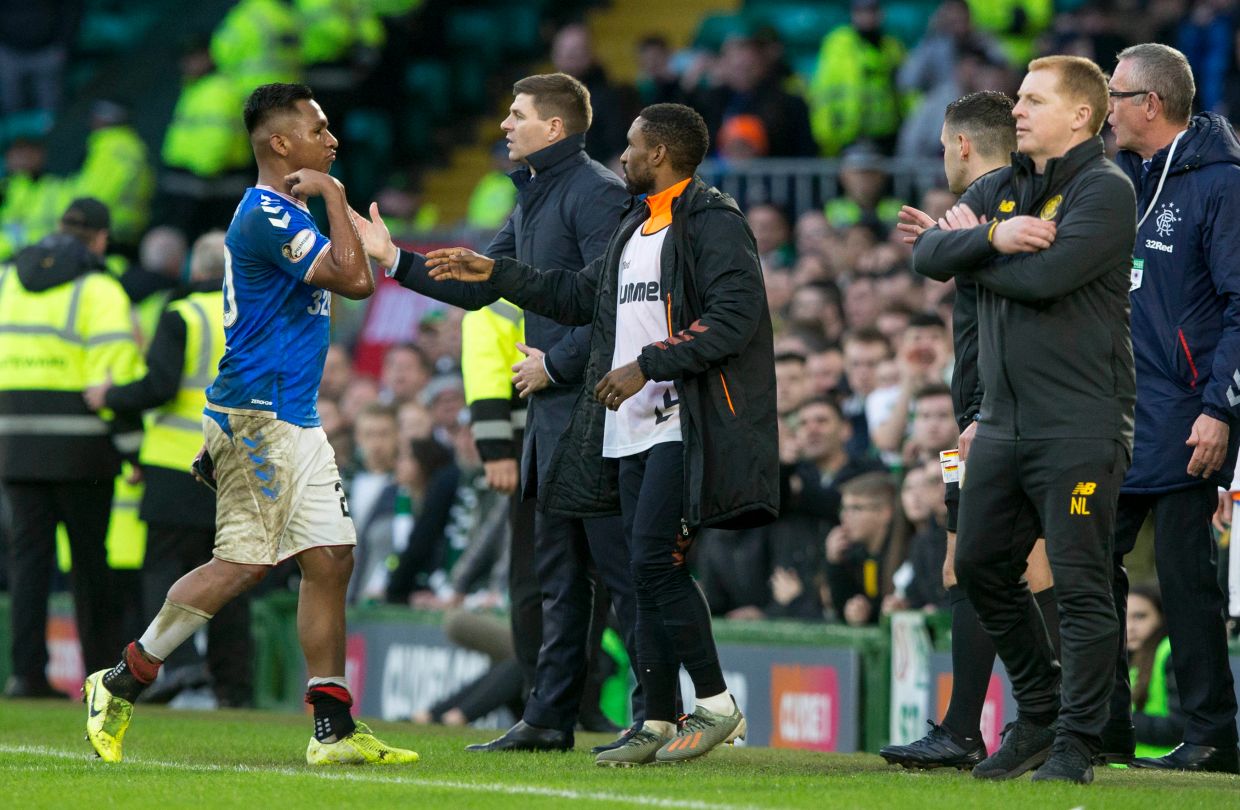 The same journalists though were strangely reluctant to share that video and those who have managed to see it can confirm that there is no racist chants or shouts.
Celtic confirmed to The Celtic Star yesterday, via the club's SLO John Paul Taylor that official complaints were lodged and Celtic aren't able to say anything at this stage, despite understanding the frustration among the support at their silence. The complaint is believed to have come from the Rangers, who perhaps haven't seen this video of Moussa Dembele being racially abused at Ibrox while scoring for Celtic.
Moussa Dembele scoring at Ibrox.
Goosebumps at the sound of the Celtic end erupting.
Shame about the racist abuse from the home end. pic.twitter.com/psFkDoShEf

— JT-🍋 (@1888JT) July 15, 2018
"Can't say anything on recent allegations until investigations on complaints received are concluded, I totally get the frustration but we have complaints that need to be followed up," John Paul Taylor replied to The Celtic Star.
Here is Balotelli's Instagram post directed at the travelling Lazio support who really are Italy's Shame.
Lazio are currently on a fine run of form and are sitting in third spot in Serie A behind Inter Milan and Juventus.