The Charlie Shaw Story
Here's to the Celtic, triumphant today
Here's their consistency, skill and fair-play.
Here's to 'Prince Charlie', of keepers the best,
And here's to Joe Dodds, who withstood Hampden's test.
Here's to our 'Iceberg', of tactics a master
Whose coolness oft saves his great club from disaster

Glasgow Observer, 25 April 1914
New Jersey, on the banks of the Hudson River, is a long, long way from Twechar, a village which nestles in the valley below the Campsie Hills, close to where the modern Celtic teams train each day at the Lennoxtown facility.
Yet in the Madonna Cemetery in Fort Lee, a short distance across the Hudson from New York City, lies a Celtic hero. On his headstone it has his and his wife's names, the years they lived and the simple legend 'Glasgow Celtics'. His story has been a long time untold. Now though, it will be told anew.
Twechar-born Charlie Shaw was 27 years old when he first stepped between the goalposts for Celtic against Third Lanark on 6 May 1913. He had done his apprenticeship the hard way. He started keeping goal for local teams Baillieston Thistle and Kirkintilloch Harp before he was picked up, age 21, by Port Glasgow Athletic. The team from the Port were then in Scotland's top division and Charlie soon found himself playing against his childhood heroes.
He lost four in his first appearance at Celtic Park on Christmas Eve 1906 but shone when Celtic visited the Port on 6 May 1907, saving a first minute penalty from the legendary Jimmy Quinn. He helped earn his side, who would finish bottom, a creditable point against the first ever truly great Celtic team who were in the middle of their world record-breaking 6-in-a-row League Championship sequence.
Manager Willie Maley wouldn't forget the name of Charlie Shaw.
At that time Davie Adams was the Celtic number one and would serve the club with distinction until his retirement in 1912. Charlie's efforts with Port Glasgow earned him a move to London after only one season when he joined Queen's Park Rangers in 1907.
Over six seasons he proved himself a model of consistency, playing 223 times and missing only three games for a team who then, auspiciously, played in green-and-white hoops. Charlie won the Southern League championship on two occasions and also played in two Charity Cup finals while based in West London.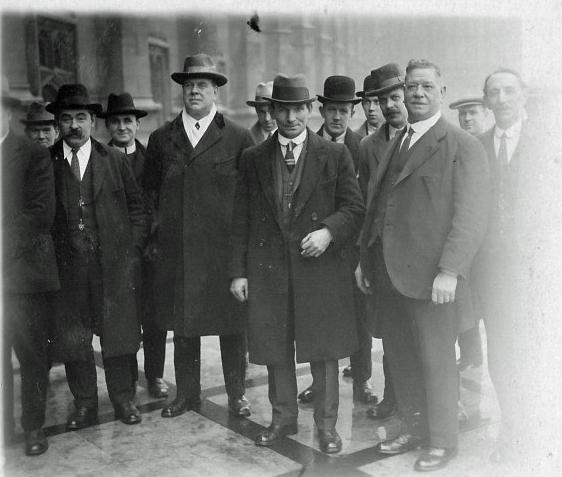 However, come May 1913 and Davie Adams now retired Willie Maley was facing something of a crisis. Adams' replacement, John Mulrooney, was suffering from rheumatism. Celtic had gone 3 years without reclaiming the League title.
As Maley wrote in his memoirs:
"A first rate man was imperative. Shaw belonged to Lennoxtown, but my first recollection of him as a player was when he kept goal for Port Glasgow Athletic. I had not forgotten him when our Goalkeeping emergency arose, Charlie was delighted to sign for Celtic. He was what I term a great goalkeeper, he was not big, only 5 ft 6 ins, but, strong, well set, weighing 12 stone, and as agile as a cat, and fearless as a lion defending his cubs. Shaw had ways and wiles of his own, There were no orthodoxy about his goalkeeping. He took risks which would have scared a tamer of wild elephants. Generally they came off. Shaw's star of fortune was high in the sky."
Celtic paid £400 for Charlie, then a record signing for the club. One newspaper reported that "Celtic have a gem of a custodian in the man from QPR". He was to prove an instant success – and how. Pitched in to the semi-final of the Charity Cup for his debut, he retained his place for the Hampden final against Rangers. Despite losing two goals in the opening five minutes, Charlie and his team-mates – included Celtic greats such as Patsy Gallacher, 'Sunny' Jim Young, Alec McNair, Willie Loney, Joe Dodds and Andy McAtee – stormed back to secure a 3-2 victory.
It was Paradise Found for Charlie Shaw!
In his first full season of 1913-14 Charlie played 45 straight competitive games – and kept a record 26 clean sheets in 38 league games. This was the start of an incredible sequence of appearances which saw Charlie play 200 Celtic first team games in succession from 6 May 1913 to 5 October 1918. For any player, never mind a goalie, to retain his place despite the ravages of form and injury for such a long time – especially in an era where charging the keeper was still permitted – is a truly remarkable record.
It wouldn't be the only one for Charlie in his Celtic career.
In that sequence itself Celtic had gone 66 consecutive matches unbeaten from December 1915 to April 1917 – another incredible achievement.
Charlie's first season saw the Bhoys win back the League title and also claim the Scottish Cup – only the third time in the Club's history that the Double had been achieved (and the last for four decades). The defensive trio of Shaw, McNair and Dodds, who had lost a record 14 goals all season long, were in the words of Celtic's first official historian Dr. James Handley, "functioning as the safest triangular defence in football and the reiterated advice from the terracing to 'pass it back to Charlie' was almost monotonously followed. This perfect confidence in the alertness of their goalkeeper was no new thing . . . the gesture was made to keep him occupied for Shaw was regarded as the loneliest goalkeeper in Great Britain."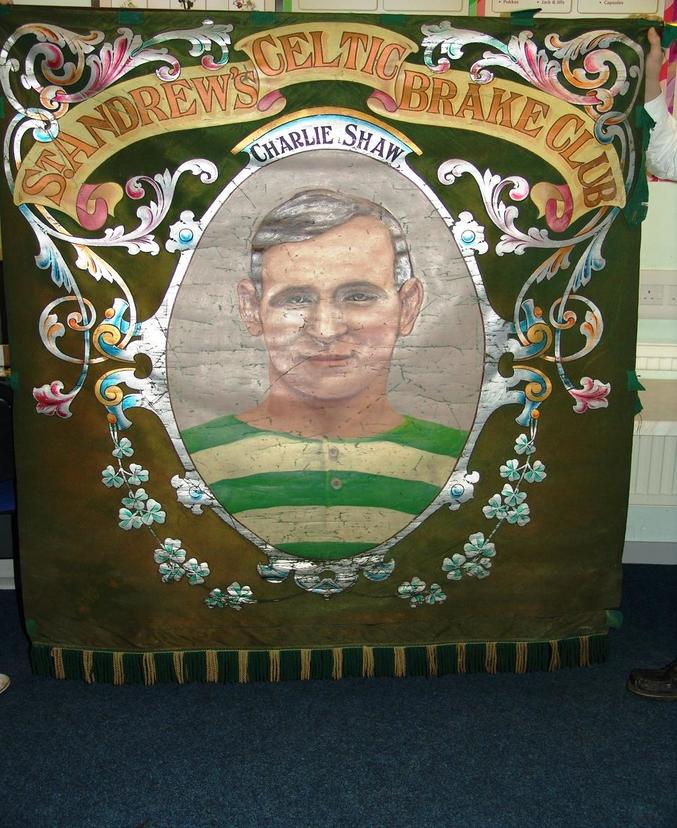 Willie Maley recalled that "they developed the passback into a scientific move of which there have been many imitators, but none to equal the originators . . . that was their method of getting out of a corner, which in all probability would have otherwise been fatal. Many and many a hole did it take Celtic out of."
Maley also remembered how the famous cry of 'pass it back to Cherlie!' made it onto the golfing green during a footballers' competition at Troon where Alec 'Icicle' McNair had bunkered a shot from the first tee, watched by his team-mates and others: "McNair found his ball hard up in the face of the bunker. He stood looking down at it, mashie in hand, wondering what he should do. He certainly could not advance. The gallery gathered round, watching in silence. Alec continued to concentrate. Not a word. Then from the back of the crowd came a voice – "Pass it to Cherlie." That did it. The gallery guffawed, Even Icicle McNair melted. Charlie Shaw, in a spasm of uncontrolled laughter, fell into the bunker! Alec took two to get out."
Charlie and Celtic won four Scottish Division One titles in succession from 1914 – 1917 and earned fame far and wide. More League winners medals followed in 1919 and 1922. First class football continued throughout World War One but the Scottish Cup was suspended and it was 1923 before Charlie got his hands on that famous old trophy. One of Charlie's great-grandsons, Brendan Cahill, tells the story of how Charlie had been encouraged by a fellow railwayman, Jim McGharen, to try out for Celtic having seen Charlie's early efforts as a goal-keeper.
Charlie had promised Jim that if he succeeded he would give him one of his cup winner's medals. In May 2012, on his honeymoon in Ireland, Brendan visited Jim's nephew, John McCafferty, who owns the Tir Connail bar in Donegal Town – and saw the medal for the first time, it having been handed down to John as a family heirloom. A promise honoured – from a game where Charlie, yet again, kept a clean sheet, in a 1-0 victory over Hibernian in front of 82,000 fans.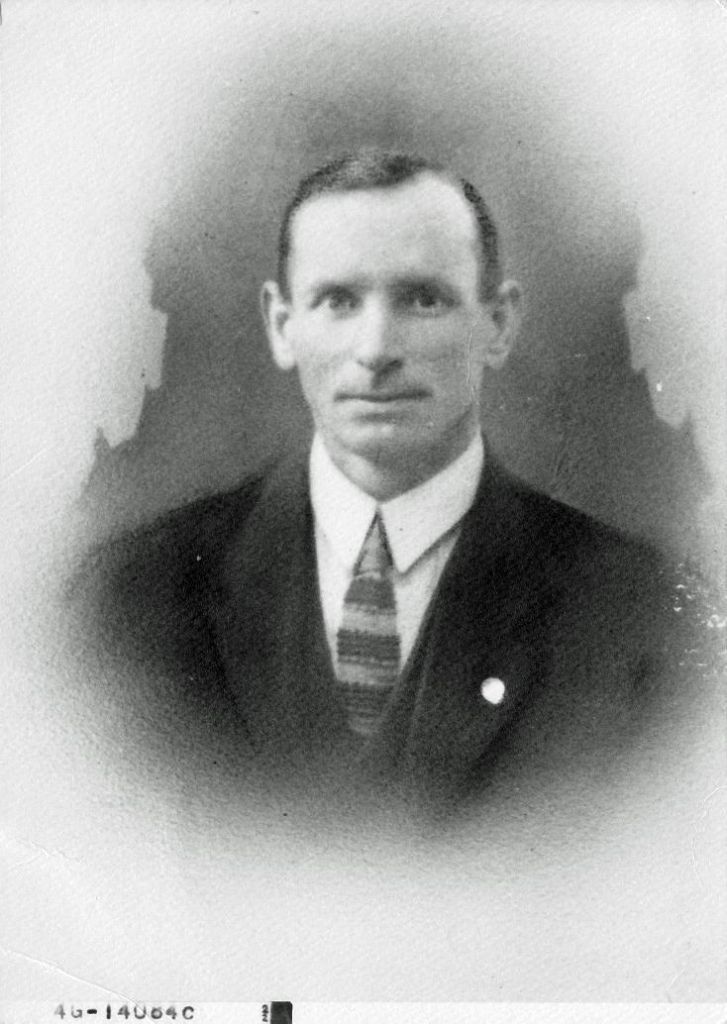 Aged 40, Charlie's Celtic career finally came to a close in 1925 after twelve incredible years which had also seen him the first ever 'keeper made Celtic captain. The affection that the Celtic support had for him was demonstrated when, playing away at Dundee in September 1922, they were singing his name soon after the game started. This was an absolute novelty at the time – and drew criticism from the Dundee Courier for being "an extraordinarily stupid idea"!
However, Charlie wasn't finished with football. His old team-mates Willie Crilly and Willie McStay had travelled to the USA few years earlier to ply their trade in the new professional leagues that had developed there. Charlie followed when he was signed up as player-manager for the New Bedford Whalers and crossed the Atlantic in June 1925, his family joining him the following year. He enjoyed success in the States too, with the Whalers coming second in the American Soccer League.
In 1931 Charlie joined up with his former team-mates on their American tour. David Potter, in the club's recent 125th anniversary history, records that he had a long chat with John Thomson about the art of goal-keeping. Tragically neither Celtic legend was to see out the decade: Charlie died in New York City on 27 March 1938 aged 52. His wife Ann survived him by an incredible 50 years, living to the grand old age of 104 and passing away in Celtic's centenary season.
Charlie Shaw is, statistically, the greatest goalkeeper in Celtic's long and illustrious history. With 236 shut-outs in 444 appearances, his clean sheet ratio is an incredible 53%. He beats, by some distance, Lisbon Lion Ronnie Simpson, on 48% with 188 appearances and the 'keeper he was ultimately bought to take over from, Davie Adams, who sits on 43% after 291 appearances. Pat Bonner is the only man to keep goal more often than Charlie with 641 appearances and his clean sheet ratio of 39% puts him 4th on the list. John Thomson, who had 66 shut outs in only 188 appearances and could well have gone on to challenge Charlie's stats, has a commendable 35% ratio.