Sheffield United are absolutely flying in the Premier League at the moment. The newly-promoted side currently occupy an Europa League spot in the table and could soon break into the top 4, with Chelsea looking likely to slip down soon owing to their bad form. But the club have been dealt a blow recently with highly-rated youngster, David Parkhouse, rejecting a contract extension.
The 21-year-old is in the last six months of his contract and Sheffield United had offered him a twelve month extension. But the striker, who scored 19 goals on loan at Derry City last season, rejected the offer and is looking to move elsewhere. Celtic are reportedly interested in his services along with Everton and Blackburn Rovers.
Wanting to explain the reasons behind his decision, Parkhouse told Sheffield United News:
"I haven't turned it down out of disrespect to Sheffield United. But you have to sit down and look at where your future is going to lie.

"I've been up with the first team since I've been back, I've been training and done well. But I have to assess whether there will be a breakthrough for me in the team at some point.

"Looking at it now, there's not really going to be that opportunity. I know injuries can sometimes give you a chance, but you can't sit back and bank on injuries happening.

"I'm by no means being cocky or thinking I'm bigger than Sheffield United, because I know I'm not. But I know my worth, as well. I know where I want to be at this moment in time. And what I've been offered just isn't for me at the minute."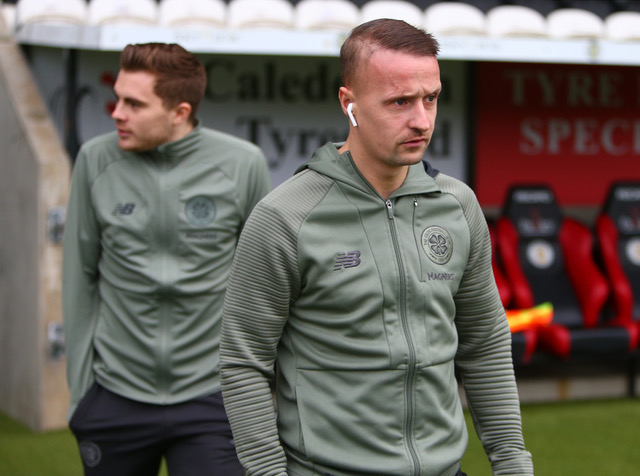 The Hoops are expected to strengthen in January, with Edouard in particular need of backup after receiving no help from Griffiths and Bayo in the first half of the season. But if Celtic do sign Parkhouse, he is not expected to break into the first-team immediately. Instead, he will be a signing like Jonathan Afolabi, who will be sent to the club's developmental side in hope of turning him into a senior player in the near future.