There's an interesting interview today in The Guardian with former Celtic Star Shunsuke Nakamura who talks about his time at Celtic, his relationship with manager Gordon Strachan and CEO Peter Lawwell and how he got on with the support.
The Japanese playmaker is now 42 yet is still going strong back him in the J-League, although he is quick to point out that he's not the oldest player in the Yokohama FC squad!
"I still follow Celtic and watch the news and watch the games," Nakamura says. "I think (the)Rangers were strong this season and deserved to win the championship. I hope Celtic will use the disappointment of (the)Rangers' victory to come back and win next season."
Undoubtedly Gordon Strachan's best signing for Celtic, Nakamura arrived 16 years ago and starred in the Celtic side for four memorable seasons, winning three titles. Nakamura joined Celtic from Reggina despite plenty of interest from other Italian sides and many enquiries from England, Spain and Germany. But Strachan had watched the Japanese star play against Brazil in a 2-2 draw in the 2005 Confederation Cup, liked what he saw and acted quickly to get the player signed.
Two months after that International game against Brazil, Nakamura was making has debut for Celtic against Dundee Utd, and afterwards Strachan's assessment was that his was the best debut he'd ever seen in his own time in the game. It was the beginning of a really successful Celtic career for a player the Celtic support adored. Looking back on his four years in Scotland Nakamura has no regrets whatsoever about choosing to play for football in Scotland for this four seasons.
"My playing style, my life and my family's life all fitted in well there," Nakamura stated in The Guardian interview. "My children's kindergarten was very welcoming to us, and they tried to understand my conversation even though my English was not great. I felt the local people respected and cared for others. So, it was a fun and happy time for us."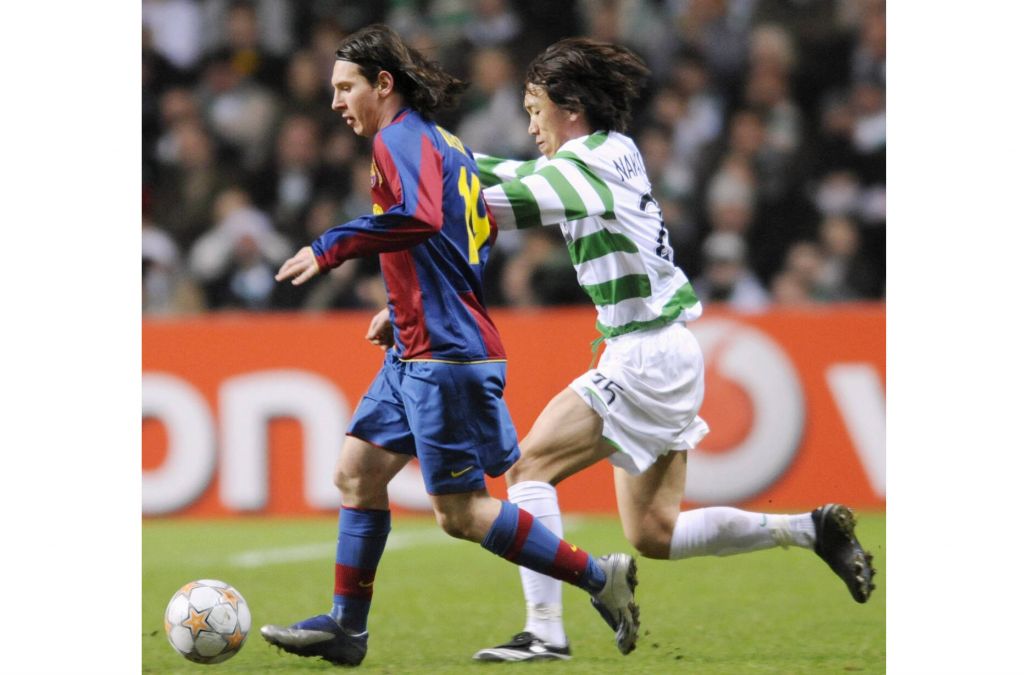 Maybe it's a cultural thing but when asked about his most memorable moment at Celtic he didn't opt for any of those marvellous goals we'd all go for – the ones against Manchester Utd in the Champions League, especially at Celtic Park, and the last minute winner at Rugby Park to win the league are obvious stand-outs. Instead he opted for meeting Strachan….and Peter Lawwell!
"Meeting the CEO Peter Lawwell and the manager Gordon Strachan was the most memorable experience for me. Before every match, manager Strachan only said to me to 'enjoy it'. He trusted me and left me to play the way I wanted to play. I am very grateful to him for taking good care of me and my family as well. I learnt a lot from him. Manager Strachan understood that I was the type of player who played by instinct and feeling," Nakamura revealed.
His insight into the differences in the behaviour of supporters in Scotland compared to Japan is interesting. "Japanese supporters cheer for us all the time and I think this is a good characteristic in the J League," Nakamura explained.
"On the other hand, Scottish and overseas supporters clearly react to each play, which directly affects the motivation of the players. When we played away from home, we felt timid and sometimes lost confidence. I've never felt that way in the J League, but when I played overseas I felt the force of the powerful supporters encouraging the players. I think that's why even if you win 3-0 at home in the Champions League, you can lose 3-0 in the away match," he said.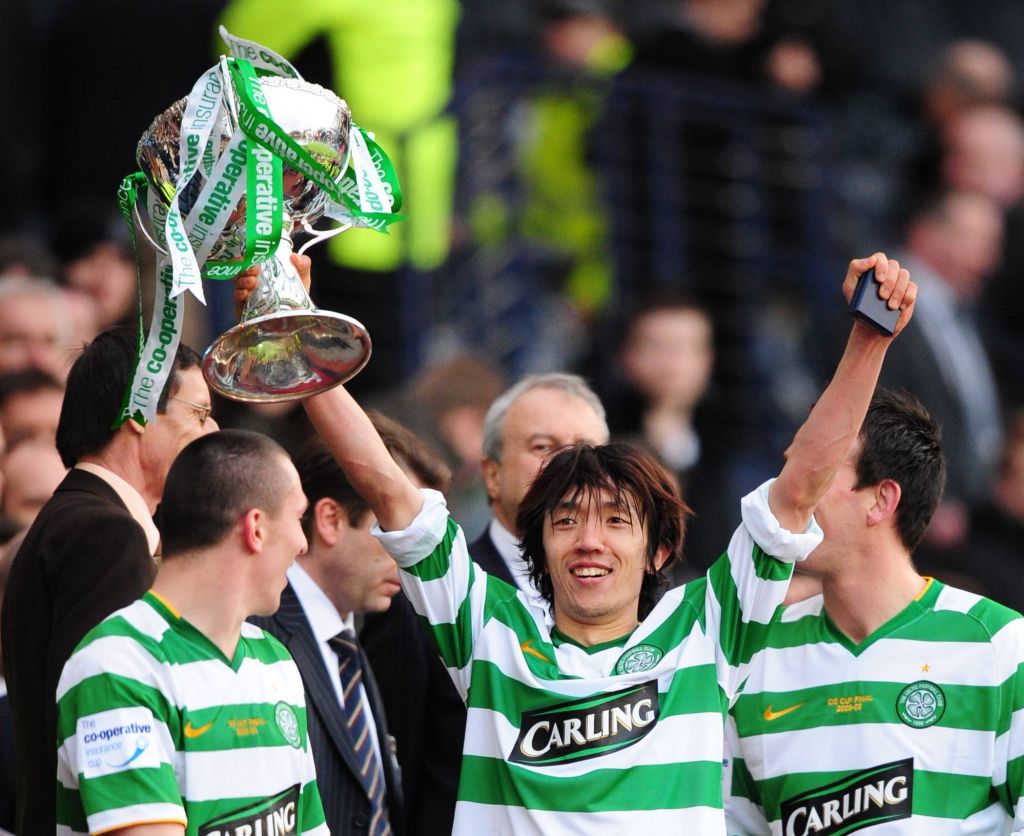 "It was a strange feeling, as if we couldn't play our own football away from home."
These days, clearly in the twilight of his playing career the former Celtic hero provides this assessment of where his game is at. "My physical strength is obviously lower than when I was younger. On the other hand, I think I also control my mentality better than before because of my experience. And of course, I do my best to take care of my physical condition and I pay more attention to it than when I was young."