GOSSIP MONGERS have been busy sharing and spreading the latest batch of unfounded, damaging and frankly, nasty rumours about Celtic Star Leigh Griffiths.
This morning the player responded by posting a video of his and some teammates in the gym at Lennoxtown. He didn't add any words, just the 'shush face' and 'eyes' emojis. 'Shut yer mouths, here's proof that you're talking Craigy Whyte' seems to be the message.
LEIGH GRIFFITHS TRAINING people need to stop believing rumours about him and give him a break🍀💪🏻💪🏻💪🏻💪🏻💪🏻💪🏻 not long he will shoush the idiots again pot the goals in 💯🕺🏼💪🏻👏🏻 pic.twitter.com/9ACs81fbTU

— Kelly McGeachy (@kellybaby3) October 8, 2019
I honestly wish people would give Leigh Griffiths a break. It's almost as if folk are actively seeking some sort of scandal. He's training and will be back in no time banging in the goals and shutting each and every shitehawk up.

— Georgina (@Georgina87x) October 8, 2019
Neil Lennon has explained at several Media Conferences – all reported on here – that Griffiths has been missing from first team action due to a thigh strain coupled with a virus but that hasn't shut up the gossips.
And the latest rumour at the end of last week, that Griffiths would be going out on loan in January was also shot down by the manager.
"Leigh won't go on loan in January. He's too good a player. He just needs more time to get up to speed.
"Leigh isn't fit just now. He's had a thigh strain and is starting back training.
"He had a virus that kept him out of the squad for Hibs and isn't fit enough at the minute to figure.
"That's where we are. He needs to do a bit more cardio work, so he's not in the squad at the minute because he's working back from that injury," the Celtic manager told the Media last Friday.
🗣 Neil Lennon speaking about Leigh Griffiths in his press conference last Friday:

"Leigh won't go on loan in January. He's too good a player. He just needs more time to get up to speed." pic.twitter.com/FCci4pSidb

— celticbible (@celticbible) October 7, 2019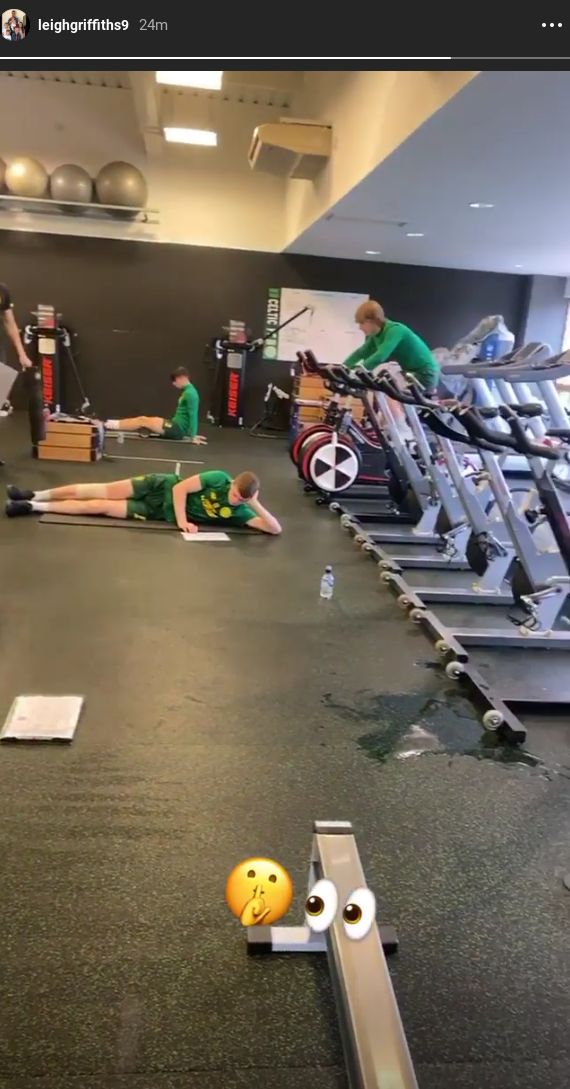 This is the Leigh Griffiths we all love.

He's grown up a lot since he came to Celtic, and is deserving of our empathy.

Celtic and the support means a lot to him.

All critics should please take a back seat, leave it till he's settled back. pic.twitter.com/qyFdAgctsz

— JoeBloggsCity (@joebloggscity) October 8, 2019
ALSO ON THE CELTIC STAR…
Juventus Proposals could mean an end to the CL Qualifiers for Celtic…see HERE.
Up with the lark, more time in the Boozer, flying seats from badly behaving Bears…see HERE.
Artificial is not Intelligent, it's killing the Beautiful Game. Why It's time to Bin the Plastic…see HERE.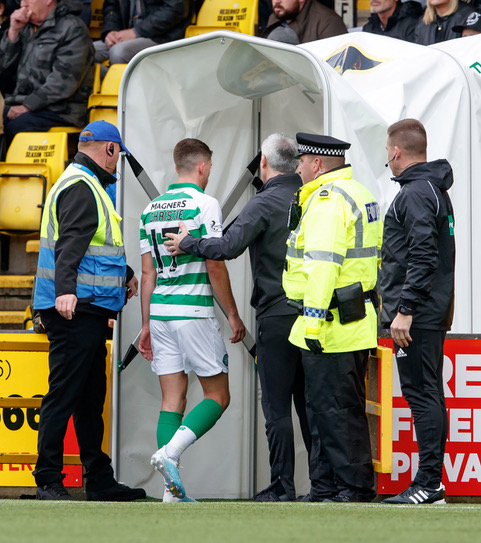 Celtic Da' Hits Back at Trolls – 'Ryan is an easy target,' Charlie Christie…see HERE.
Celtic TV's Unique Angle from win over Cluj, Reset Button pledge after Livingston loss…see HERE.
Ofcom Dismiss the Tom Boyd Complaint over John Beaton comments on Celtic TV…see HERE.
Moscow Not Minnows – Play Celts in just one Dead Rubber Scotland game…see HERE.
'No fight, No spirit, No football,' Celtic Noise reacts…see HERE.
'We'll bounce back,' Celtic captain after yesterday's 'wake-up call'…see HERE.
'From the minute Christie walked we looked lost, bereft of ideas and creativity,' Niall J…see HERE.
'Leagues aren't won in October' – The Rangers P8-5H,3A v Celtic P8-3H, 5A…see HERE.