CELTIC's new boy Maryan Shved has continued his excellent run of form for Karpaty Lviv in the Lithuanian league, ahead of his move to Scotland when their season ends.
The 21 year old winger has bagged five goals in his last three games – after returning from a knock that the Scottish MSM reported as one that had ended his season. His coach at Karpaty Lviv took to social media to post his own criticism of the Scottish journalism.
Shved though is concentrating on the football and he is increasingly looking like a decent signing. The new Celtic star has been speaking to the media in his homeland and this has been reported in the Daily Record.
"I feel like I am improving all the time and adding goals to my game has been a bonus," he said.
"We are now third in the league and we're playing well. For me to score the five goals recently has been brilliant.
"I go to Celtic in the summer and I feel I can handle the move. I am playing with confidence and influencing games. I just want to do as well as possible for Karpaty until I leave."
Meanwhile reports this morning have linked Timo Weah with both Bournemouth and Crystal Palace. Weah is currently on loan at Celtic from Paris St Germain until the end of the season and there is the possibility that this will be extended for another season, if all parties are happy.
The Premier League clubs, according to the reports, are both looking to buy the player. Whether PSG, who extended the teenager's contract before allowing him to head to Glasgow, would entertain selling the player at this early stage of his development is unclear.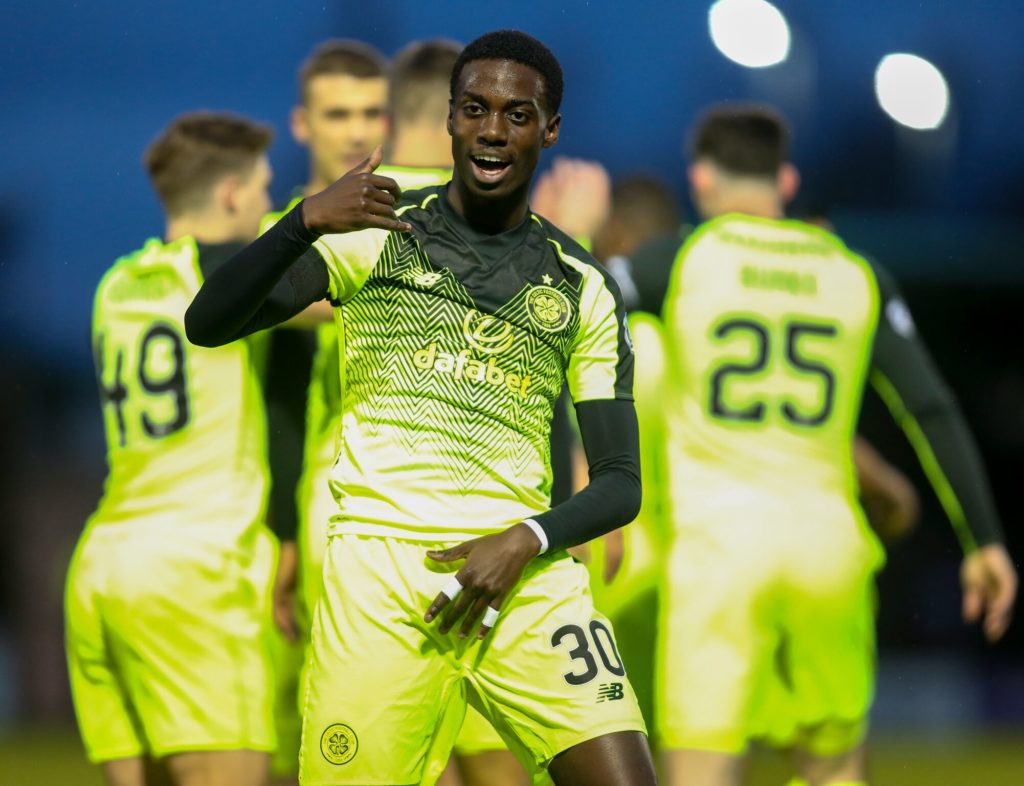 If Weah was available for a transfer, Celtic do have the experience of dealing with PSG on a try before you buy basis with Odsonne Edouard and that one worked out fine.
Weah was back on the bench yesterday, after starting and scoring at St Mirren in midweek, until late in the game and almost set up Edouard for a late winner.
Neil Lennon has been very impressed with Odsonne Edouard since taking over as Celtic manager.
"He's very quiet and laid-back," Lenny told the media. "He's quite cute. He's smart. He knows more than he lets on. I like him as a kid and his performance last weekend against Rangers was spectacular.
"What I've got in the building is a big-game player. When you first come in you want to give him a bit of a jag, but I did everything softly-softly – then you see all the good traits of his personality coming out.
"He's just quiet. Not everyone is as straightforward as Scott Brown! You get to know the players and enjoy being with them.
"Odsonne has a good sense of humour and every now and again it prevails itself. I'm delighted with his contribution. He has scored some important goals.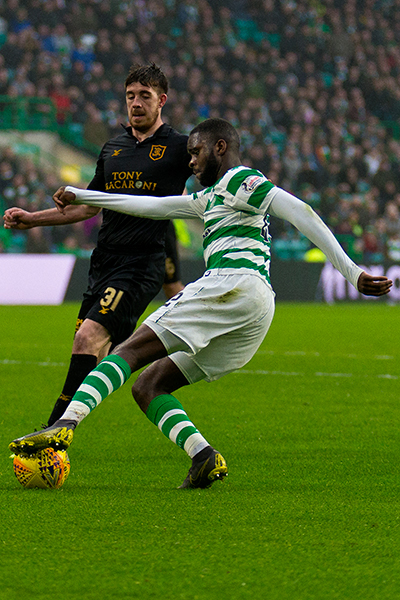 "Last weekend was probably as good as he has played for Celtic. He did it in a pressurised environment, so he should take a lot from it.
"What I enjoyed from his performance against Rangers was something that I hadn't seen much of before. He showed that his play with his back to goal was superb. He has shown me he can do that as well.
"It's a great thing for us going forward."