News filtered through this morning that Celtic have completed the signing of striker Oh Hyeon-gyu
from South Korean club Suwon Samsung Bluewings on a five year contract, in a deal thought to have cost Celtic in and around the £2.5m mark. This was later confirmed by the club and we have already been treated to seeing our new signing display the famous hoops as well as take part in an interview with the official club website. Celtic fans, worried about the imminent departure of Giorgos Giakoumakis, are delighted with the announcement and have been keen to welcome the new arrival on social media.
It's great to see the Celtic fans excitement in securing another talented player from East Asia, with Ange Postecoglou already proving he has a fantastic eye for a player in the region with most of our Japanese recruits having already proved themselves capable of taking Celtic to the next level, something Ange is determined to achieve during his time in Glasgow. Oh, at the age of 21, is already an international and has proved his ability over the last few years playing in the K-League. The manager has also pointed out how determined the player was to secure his move to the Scottish Champions, something that the fans love to hear.
Although social media has been full of well wishes to our new striker, the signing has also evoked something a lot more sinister from the fans of our main rivals. Rather than focus on the signings being completed by their own club, many have taken to the comments section in stories regarding our new recruit to racially abuse him. It's sad enough that they are more interested in our club's new signings than their own, but to head straight to the comments section to spew racism is downright disgusting. I won't even give these pathetic individuals the pleasure of repeating some of the stuff being said, and I'm sure most of you have already seen the comments anyway due to the sheer volume being posted.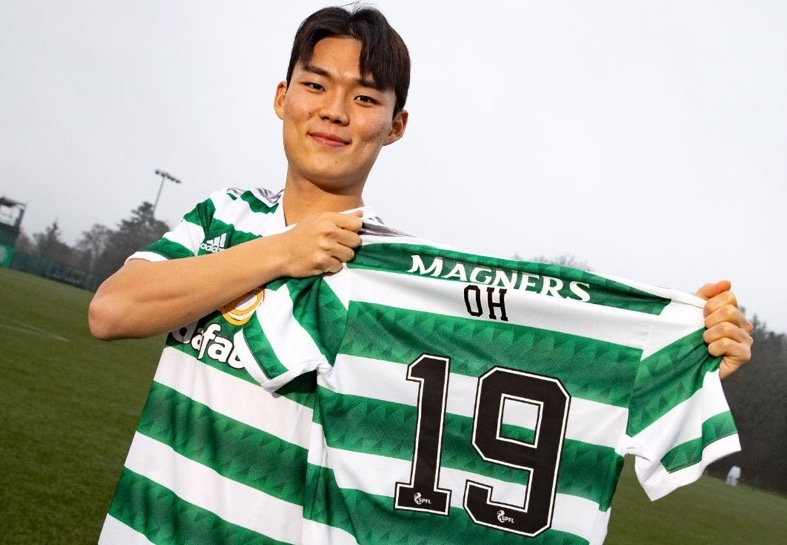 As disgusting as these comments are however, it's far from surprising either. Ever since Ange Postecoglou arrived and set about using his vast knowledge of football in East Asia to find unearthed gems that many European teams have so far overlooked, many fans of theRangers have been happy to indulge in blatant racism towards our players. Celtic now have six Japanese players and one South Korean on their books, to some fans of theRangers this makes them fair game. This type of mindset is disgusting and I would call this out if it was happening amongst any set of supporters, including our own.
This form of blatant racism is reprehensible and is a cancer on society. The fact that these players come half way around the world to start a new life in Scotland and have to put up with this nonsense is a stain on the country's reputation. What they don't realise is that this not only affects our club but every other club in the country, including theirs, who want to bring in players from other countries. In the future if their club was to enquire about signing players from that region would a player want to go and play for a fanbase with a history of racism towards their countrymen? It would definitely be something they would have to consider.
The ironic thing is that this is a fanbase who only two years ago were defending one of their own players, Glen Kamara, against Slavia Prague's Ondrej Kudela who racially abused the midfielder in their Europa League tie. Czech international Kudela rightly got a 10 match ban for his actions on the night. theRangers fans were disgusted by the whole incident, and rightly so. However you can't portray yourself as leaders of righteousness on one hand when it happens to your player but on the other hand think it's acceptable to belittle an opposing player due solely to his race.
I know, like with any fanbase, that you can't tar everyone with the same brush and I know plenty of their sensible fans will rightly condemn this behaviour but the sheer volume of comments from different people I have seen today shows that it's not just one or two 'bad eggs'.
What doesn't help this ideology is members of the Scottish press fanning the flames. Many Celtic fans quite rightly were upset about a recent article from the Daily Record's Keith Jackson where he made a snide comment about Ange Postecoglou 'bringing half the Far East with him to Glasgow'. The thing is a lot of this boils down to not only racism but something else, fear and jealousy. As I stated earlier Celtic now have seven players from East Asia in their ranks. Most have been incredibly successful in their short time in Glasgow. Kyogo, Maeda and Hatate have all been here for over a year now and are proving to be some of the best players in the league. Ideguchi is the only one who hasn't hit the heights but there is much hope surrounding new signings Iwata, Kobayashi and Oh that they will go on to emulate the others.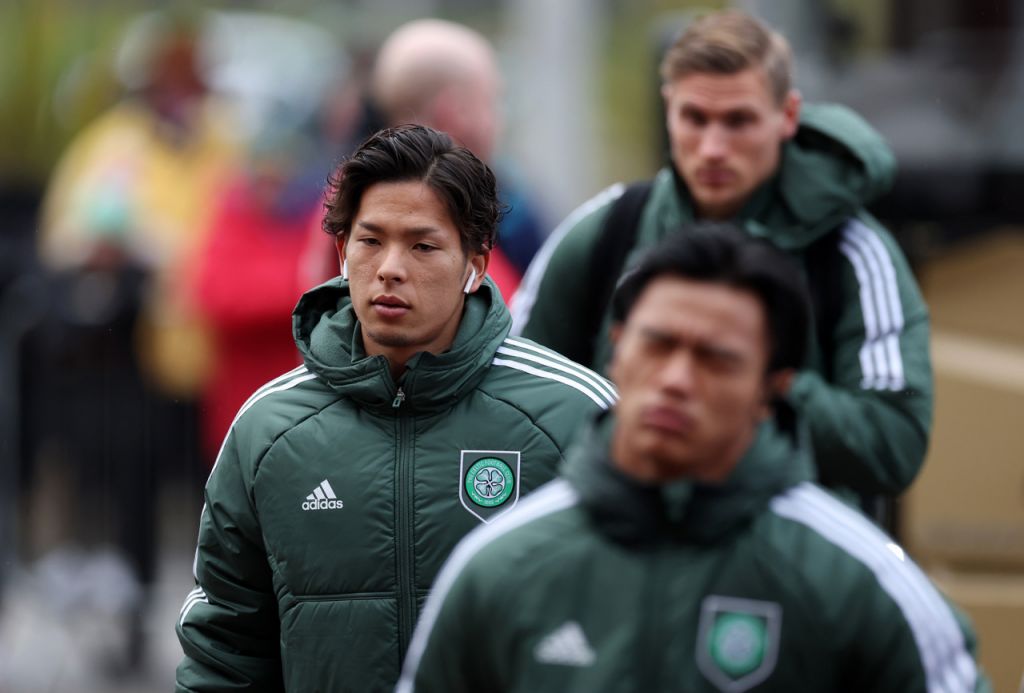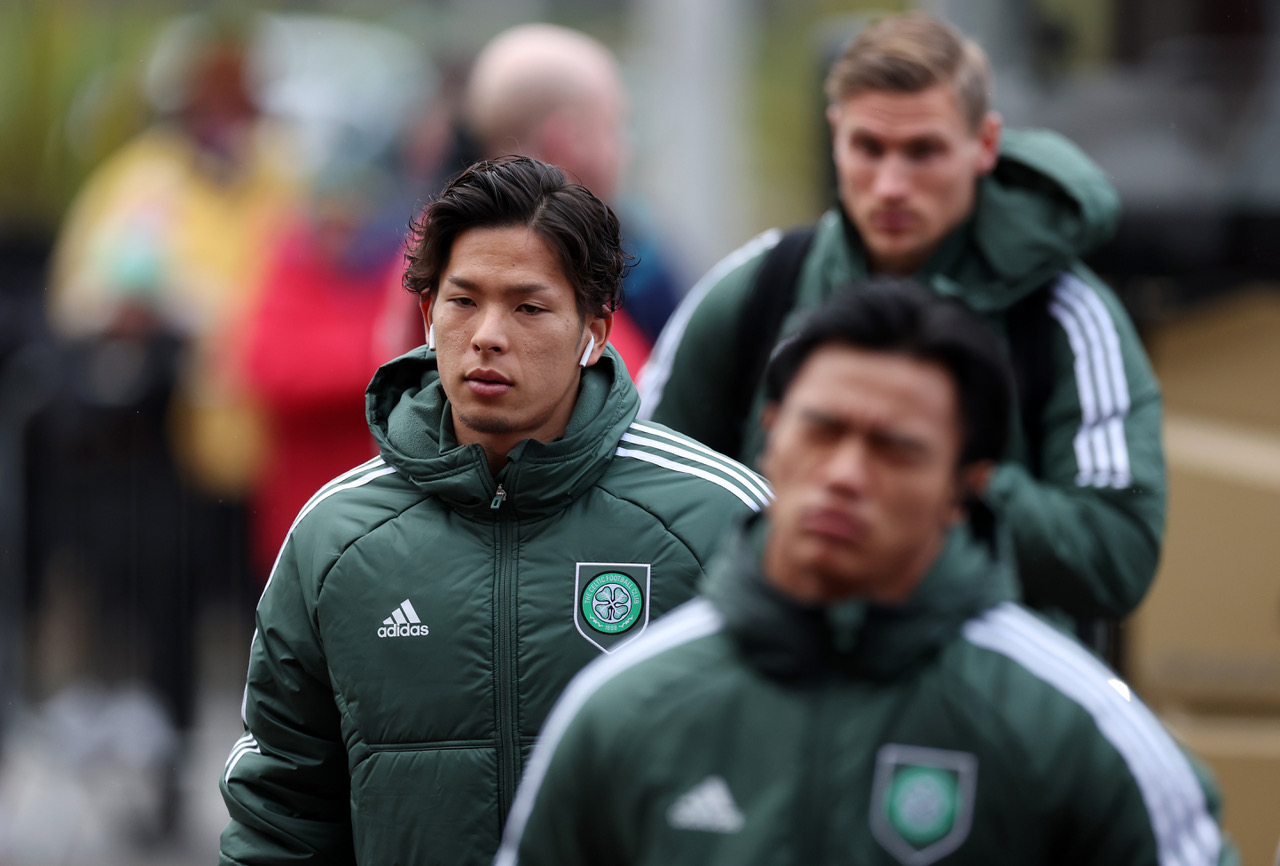 What really annoys others is that Celtic are picking these top class talents up for relatively small fees. As I mentioned Ange Postecoglou has a vast knowledge of the region and is handpicking some of the best prospects and bringing them to Glasgow and watching them blossom into incredible players. Our rivals hate it. theRangers are splashing out similar money (on wages anyway) on injury prone players from the English leagues and mainland Europe without the same results. They absolutely hate the fact Celtic are bringing through a conveyor belt of talent from Japan and South Korea and instead of asking questions of their own club and it's recruitment and scouting policies, they take the easier route by racially abusing our players and trying to demean their talent.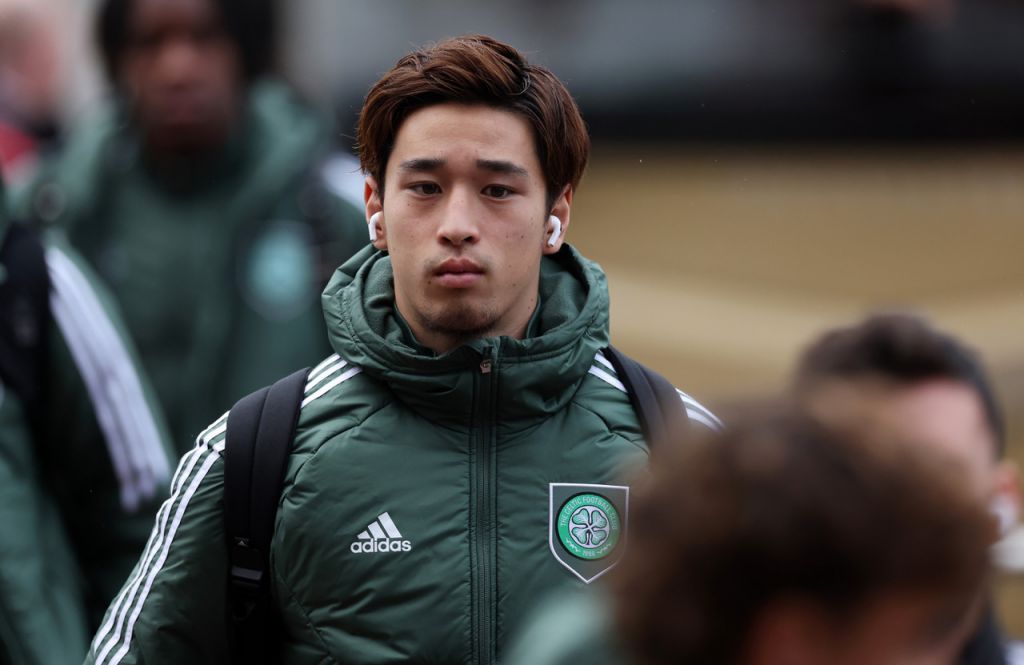 Let's hope Oh ignores the vitriol coming from certain demented individuals and shuts them up in the same manner as our other players from the region have, by being part of a team that dominates theirs for years to come. Unfortunately no player should have to endure such malice regarding their race but with social media being a breeding ground for such despicable actions, under the guise of anonymity of course, I know this will continue as long as we continue to sign players from that region.
A sad state of affairs indeed.
Conall McGinty