Celtic's latest signing Ben Siegrist spoke to both the media and the Celtic fan media yesterday afternoon. He'll start training on Monday at Lennoxtown where he'll meet up with some of his new teammates, the Celtic players who have not been on international duty and any other new arrivals who should be arriving at the club very shortly.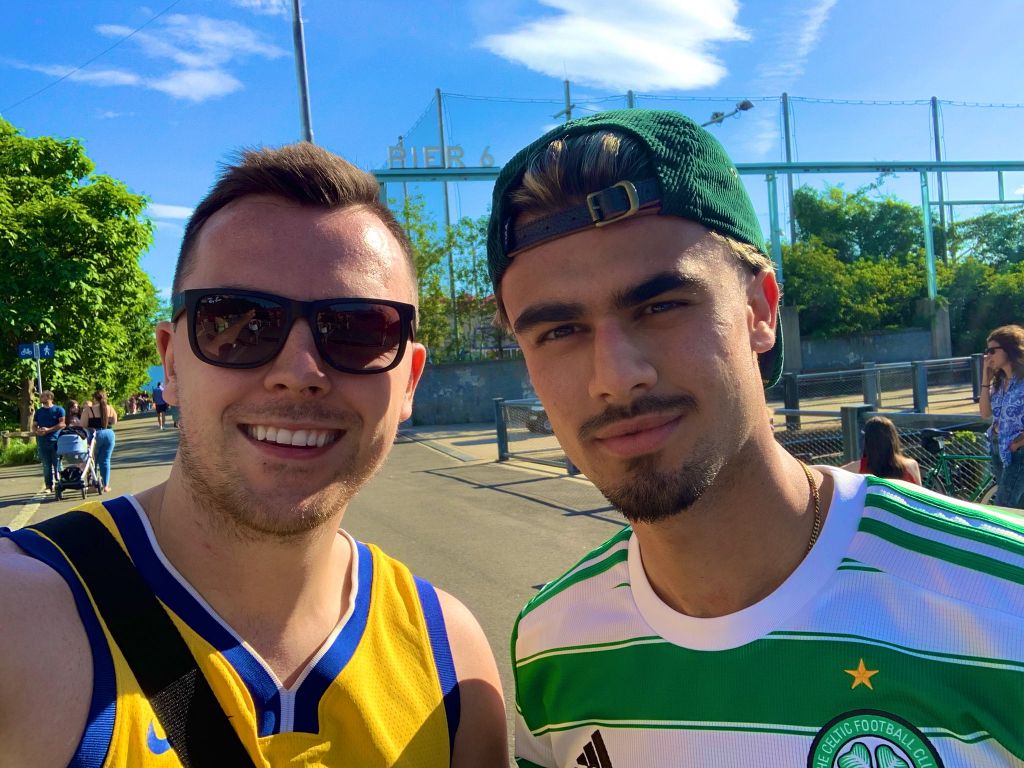 In the first category that will include of course Phileas Fogg who as usually happens makes it back from his travels in the nick of time. If he's going to be a Celtic player we'll know for certain no later than Monday when the gates at Lennoxtown open and the fancy cars start to arrive.
🇦🇷 | Alexandro Bernabei

If Bernabei did indeed catch the flight from Buenos Aires to Amsterdam then this would be the next connecting flight to Glasgow.

Private transport may also may have been arranged, either way he's on his way to Celtic 🍀 pic.twitter.com/ChNtcSrdf2

— Everything Celtic (@aboutceltic) June 23, 2022
Of course we're likely to know sooner than that, maybe today but much more likely tomorrow when the long awaited Jota signing is very likely to be announced alongside the exciting signing of Argentinian left wing-back Alexandro Bernabei who should be in Amsterdam this morning awaiting onward travel to Scotland. Two brilliant signings to look forward to tomorrow but while that would be amazing, adding a third would make it a very Good Friday indeed for the entire Celtic support.
🇧🇷 | Vinicius Souza

Celtic target Vinicius Souza is in the UK having been pictured with fellow Brazilian Diego Rosa.

Rosa spent last season on loan at Souza's current side Lommel before returning to Man City.

The pair were spotted at Arndale shopping centre in Manchester. pic.twitter.com/NxcTV4UGec

— Everything Celtic (@aboutceltic) June 23, 2022
If Ange Postecoglou is going to get his way that that would be Vinicius Souza who is in Manchester at the moment and is a player the Celtic manager is prepared to push the boot out for. The idea that he'll be going to Fenerbahce is hard to believe, yet if the player really is going to stand firm on the view that the Scottish Premiership isn't as strong a league as he wants to play in, then Celtic too will miss out. If he's had a five minute phone call from Ange Postecoglou maybe he'll have a change of mind on that one. I think we'll know one way or another tomorrow…
Here's how Ben Siegrist got on speaking to the media…
Q: A lot of Celtic attacks started with quick distribution from the goalkeepers. How much are you looking forward to playing this new style under Ange Postecoglou?
Ben Siegrist: My view on it is that I always try to get the ball to the best players as quickly as possible. I try to release the ball early to start a counterattack is certainly going to be good and I look forward to it. We need the ball with our front players so we can score as quickly as we can.
Q: Your last Swiss cap came for the under-21s in 2013 – do you think your move to Celtic can result in senior caps for the Switzerland national team?
Ben Siegrist: I am not sure, to be honest. I will leave that up to the people who decide that and certainly Celtic is a huge club and it is a great honour to be here and that is a decision that someone else has to make.
Q: The unique challenge for a Celtic goalkeeper is that you do nothing for 89 minutes and are then suddenly called into action so is concentration levels something that you are going to have to adjust to at Celtic?
Ben Siegrist: I think that is just life in general as a goalkeeper as you have to prepare for every situation. You never know when a situation is going to be dangerous and you are going to have to be on your game at all times and keep your concentration for 90-plus minutes.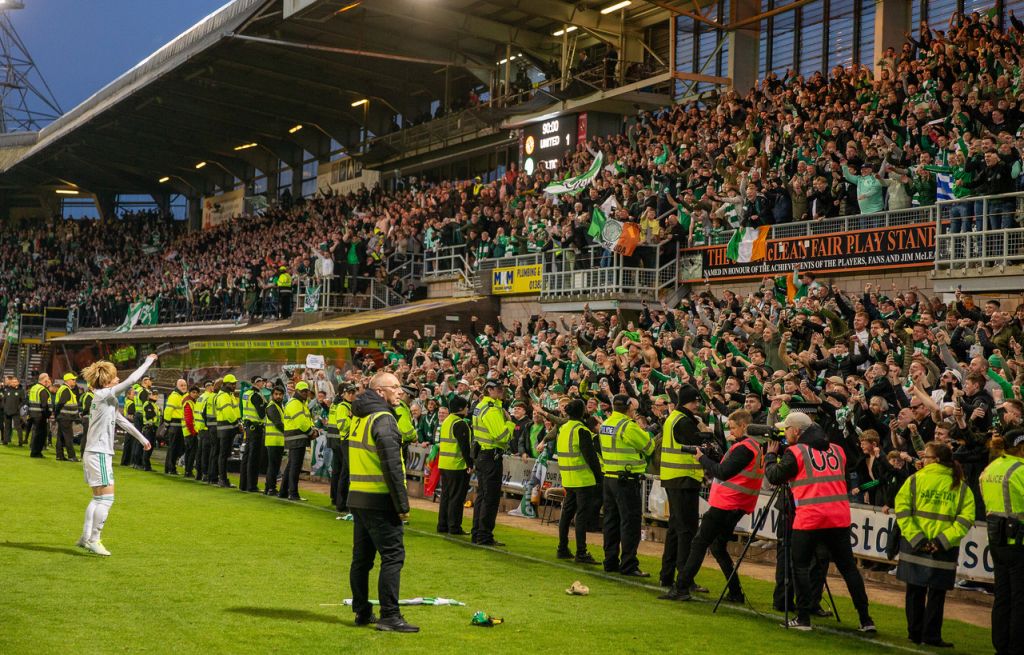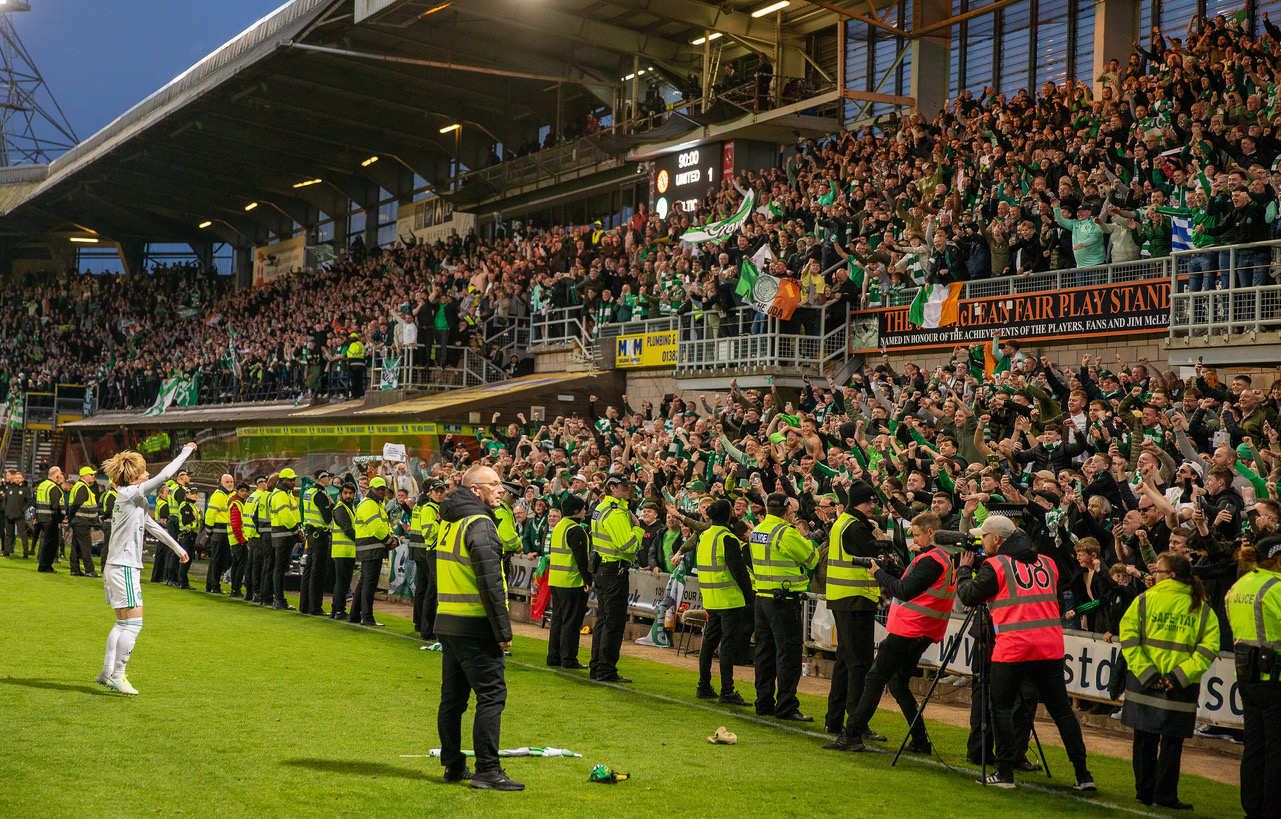 Q: You played in the 1-1 draw at Tannadice when Celtic won the league did those scenes play on your mind at all when you were deciding what club to join?
Ben Siegrist: The travelling support that day was crazy like it always is. It created a huge impression on me as did the supporters at Celtic Park also stuck with me. The fan base is certainly something I look forward to.
Q: What did Ange Postecoglou say in that telephone call that convinced you that your future lay at Celtic?
Ben Siegrist: I don't want to get into specific details but his vision for the club is pretty special. The way he wants us to play and the way he sees the club in the future. You can believe me it is going to be pretty special.
Q: What is your mindset when you are competing for the No. 1 spot but also part of the goalkeepers union as it were at the same time?
Ben Siegrist: Your mindset doesn't really change as every goalkeeper tries to do their best in training because you never know when you are going to be called upon. The working environment is a huge part of the goalkeeping union and I look forward to competing with Joe Hart and Scott Bain and working with Stevie Woods. The mindset doesn't really change as you want to do your best in training.
Q: You have played against Celtic many times for Dundee United as an opposing player and I just wondered what impact the Celtic supporters would have had on those games and by contrast what was it like during the lockdown season when no fans were allowed into the games?
Ben Siegrist: I was saying earlier that we got beat with Dundee United and the lights started flickering and the crowd was going crazy and that was the moment that I thought this place was special. Playing against the best and competing against the best is something I wanted to do and I am really honoured and proud to be joining the best team in the country. Football without fans is not the same so the lockdown wasn't pretty or enjoyable as it should have been as we need the fans supporting us and we love to play in front of you and the matches felt like serious training sessions.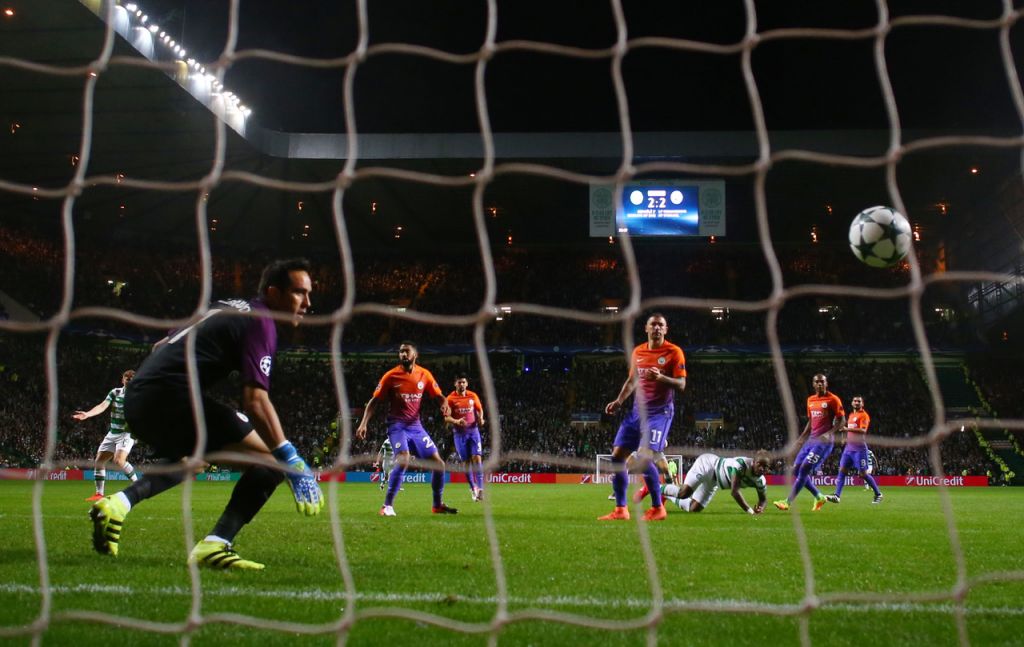 Q: You have seen nothing until you have experienced the Champions League nights under the floodlights despite playing games at Celtic Park – how much are you looking forward to that?
Ben Siegrist: A lot. A helluva lot. It is a boyhood dream to be involved in the Champions League and to be involved with Celtic is really great.
Q: You mentioned Joe Hart on a podcast a couple of seasons ago, is he a guy you have been following throughout your career and what does it mean to now play alongside him?
Ben Siegrist: Joe is a role model. I still look up to him and what he has achieved in his career. The type of person that he is people can only strive to be like him. For me, over years he was the prototype goalkeeper and I am very much looking forward to getting to know him better and working with him as well as exchanging conversations and talking boring goalkeeping stuff with him. I look forward to doing that with Joe and meeting Scott as well.
Q: You had a couple of chats with Joe last season after games – what did he say there?
Ben Siegrist: It was mostly little chats after the game on how things were going and how life was for him settling in at Celtic and how life was for me which was a little bit different at that time. I really enjoyed our little conversations and I look forward to having more of them.
Q: You were at Dundee United for four years and you have had that experience in Scottish football, what do you feel you can bring to Celtic?
Ben Siegrist: I think I can bring a lot. I can bring my skills and capabilities to the team. I want to be part of the team and integrate myself as quickly as possible and gain the trust of my teammates, staff, management and ultimately the fans. I look forward to bringing the best version of myself to Celtic.
Q: You played with Dundee United and played alongside Charlie Mulgrew, Tony Watt and Anthony Ralston – did you have any conversations with any of those players before joining Celtic and did they give you any advice?
Ben Siegrist: They spoke highly of the club. We were having conversations and as things were moving closer they were happy for me and they advised me to join the best team in the country.
Q: Ange tends to get his goalkeepers like Joe Hart to play with their feet, is this something you are used to or will you be working on it on the training ground?
Ben Siegrist: Yeah, I will definitely be working on it as we are going to have to be working on repetitions every week and I look forward to doing it and I was in the position where I wasn't necessarily asked to do the same as Joe last season. It will be like riding a bicycle and I will get used to it very quickly.
Q: Do you have any personal goals or targets for this season?
Ben Siegrist: The team stands above everything. The team goals are more important than my personal goals. I just look forward to being part of those team goals and being with the boys and having a successful time here.
Q: You spoke about Stevie Woods being the best goalkeeping coach around – can you go into more detail on that?
Ben Siegrist: I have yet to experience it so far but I look forward to it. The goalkeeping fraternity speaks amongst each other. I have heard great things about Stevie and the little conversations I have had with him and Joe after games where we have all had a little goalkeeping chat have been very good. I look forward to working with him and learning from him and his expertise and his guidance as well.
Q: Last season you had some good games against Celtic, especially the game where Liel Abada scored late on – what did you make of the atmosphere that day as it was a real turning point in the season that day?
Ben Siegrist: I was gutted, I am not going to lie but I saw the lights come on and flickering and the crowd was going crazy and the bond at that moment between the fans and players was amazing. I thought It was really special and it made a huge impression on me.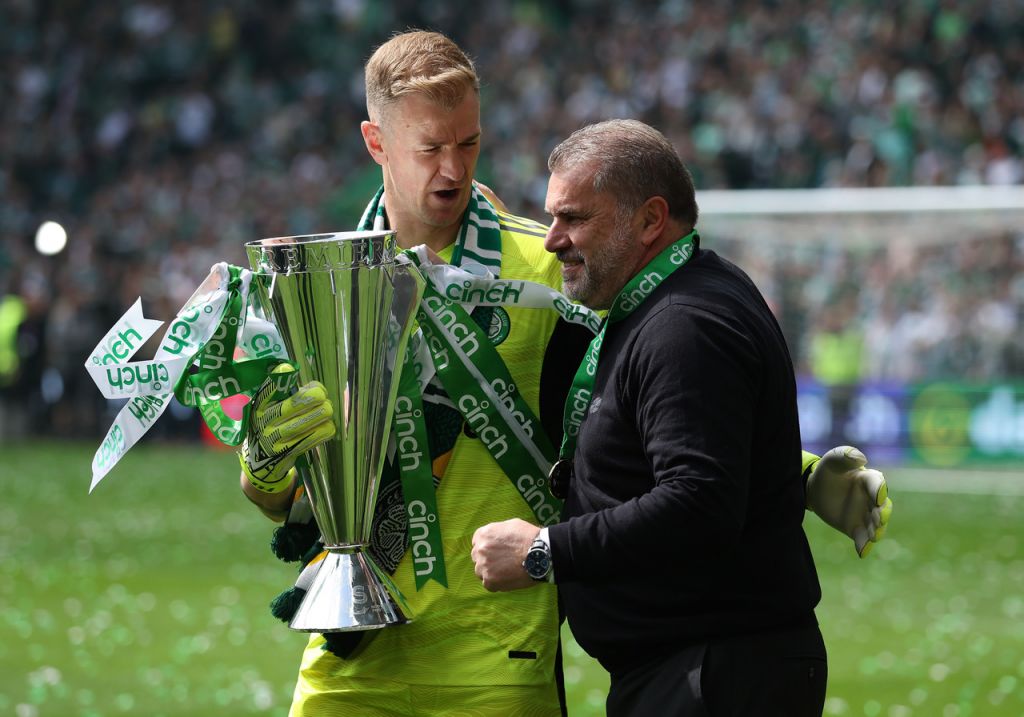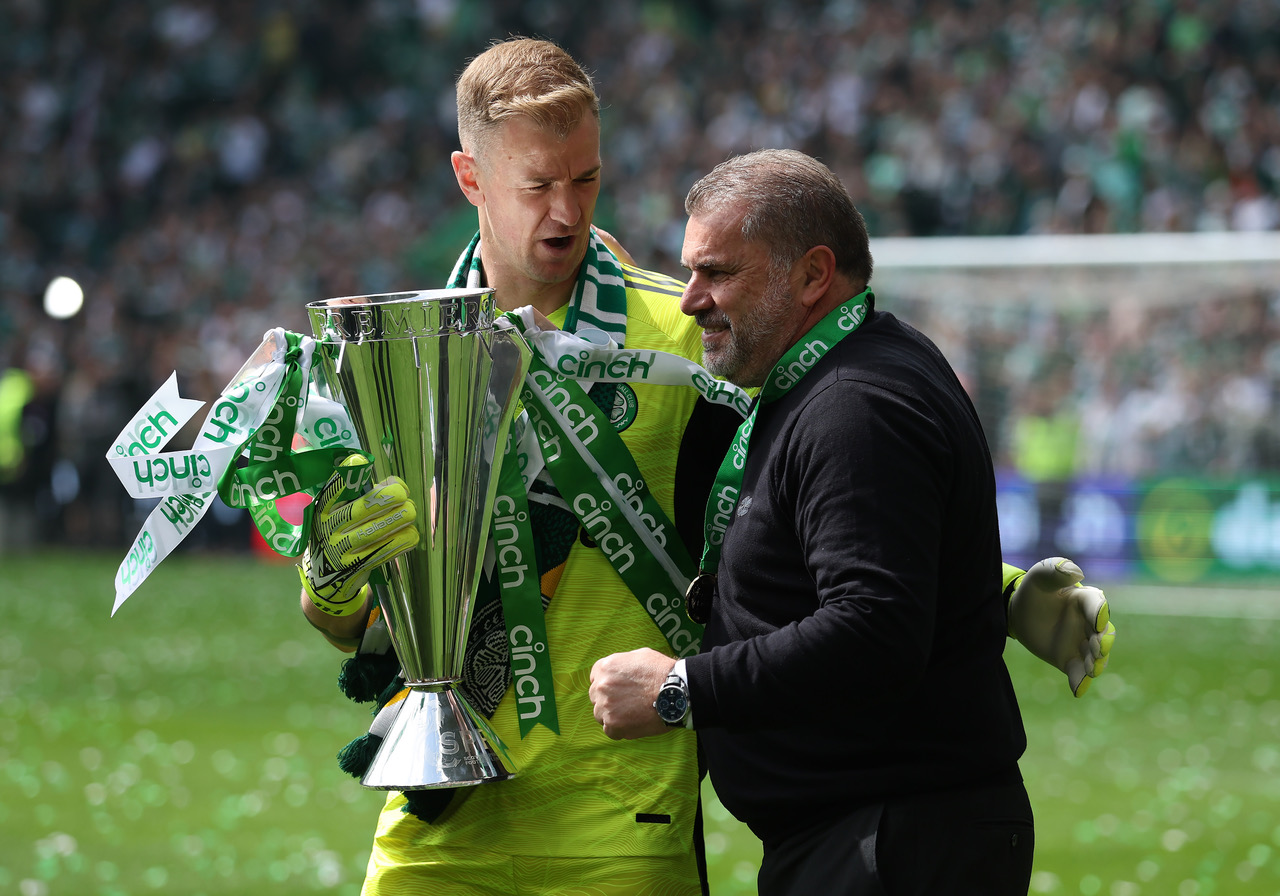 Q: You have spoken about Joe Hart and how much are you looking forward to the challenge of competing against him in the training ground and taking advantage of the fact that you will be working with someone who had played at such a high level?
Ben Siegrist: I look forward to competing with him and the big word is with him and not against him as we are a goalkeepers union. I am going to be like a sponge around him as I want to get all the information out of him. He seems the type of guy who shares and he is an open guy from what I have seen of him. Of course, I back myself to push and compete every day in training and to make myself better and hopefully that makes everybody around us better as well.
Q: In terms of your role and how it is going to look at the start of the season and then moving forward, have you had any discussions on that?
Ben Siegrist: My first day is Monday officially and I am going to have to get back to you on that one. I am super, super excited and I am looking forward to it.
Here's Ben's media conference from yesterday….
Here's Ben's interview with Celtic TV…