CELTIC are planning on using the new crowd dynamic at Ibrox tomorrow against the Rangers. Just 750 Celtic fans will be there and they are sure to make as much noise all afternoon as they possibly can but while Brendan Rodgers accepts that as a given, he is canny enough to see an advantage in the increased home support.
Celtic will hold the ball, control the game and silence then frustrate the Rangers support who have never seen this club get anything from Celtic at Ibrox in their entire history.
"I think it's better in both grounds when both sets of supporters are there in their numbers," Brendan said.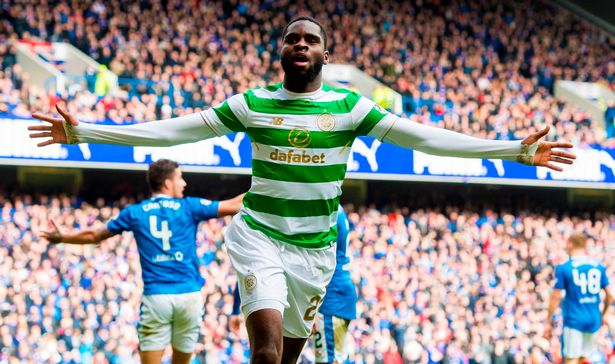 "But it can work for or against you as a home team. In that situation when you have predominantly the support in the ground it can add something to the players either positively or negatively.
"We just have to approach the game as we always do and look at our own way of working."
Rodgers will show the usual respect that he and his players affords to every side they play, Celtic like to remain humble even in victory, but there is a steely determination about this Celtic team.
If you have watched the Double Treble DVD you will have seen the bit where Brendan talks about this and refers to the Celtic players in the tunnel before a game.
"Rangers are a good team, some very good results this year and we will give them the respect that they deserve, as we do every team and look to focus on our own game, look to play well and get a win," the Celtic manager said.
Meanwhile there is still no decision on whether Kieran Tierney is going to make it. His hip injury has kept him on the sidelines for the past few games but he'll be desperate to get back for tomorrow.
Also on The Celtic Star…
Helter Skelper! Big Game Hunter Scotty Sinclair is ready for the Rangers…See HERE.
Jim Craig – Celtic's experienced centre-forward Johnny Crum, scored twice…See HERE.