SCOTT BROWN will be back in the middle of the Celtic huddle at Easter Road tomorrow wearing the captain's armband and encouraging the troops to go out and win the three points.
Normal service has been resumed.
Yesterday Brendan Rodgers spoke about his contract situation as media speculation continues about options for his captain to move to either Australia or The States to see out the last few years of his playing career.
The Celtic manager has previously spoken about Brown having earned the right to take his time and make his mind up before deciding on where he wants to play his football for the next few years.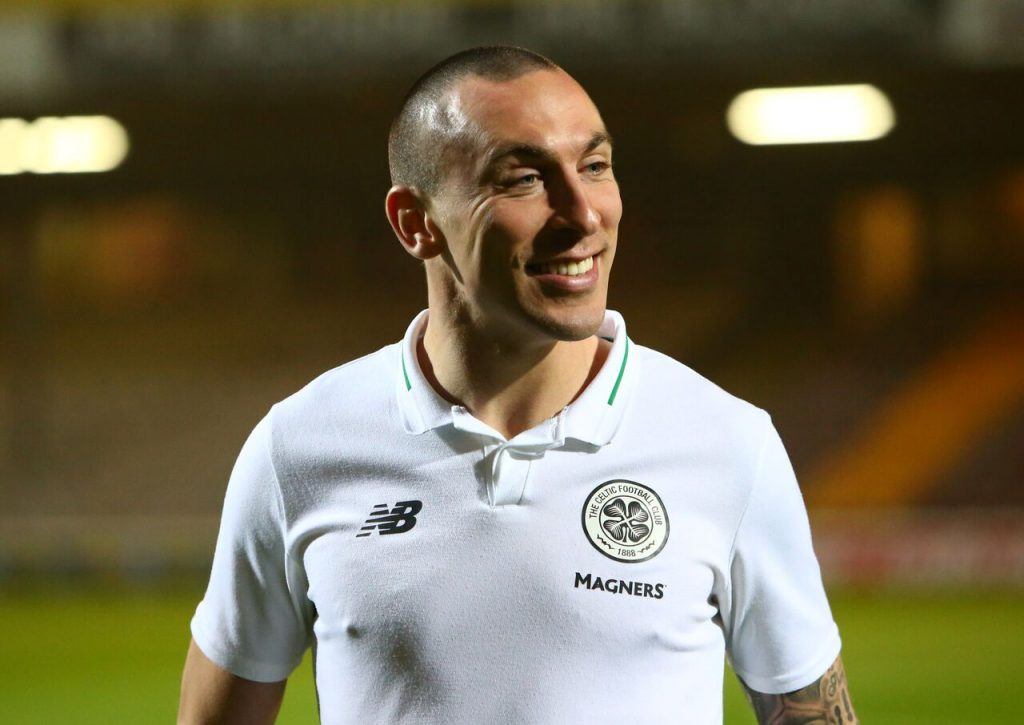 While the club have been busy in recent months re-signing a group of stars – Leigh Griffiths, Olivier Ntcham, Ryan Christie, Tom Rogic, Mikey Johnston among others – the lack of progress on the new Scott Brown deal has been puzzling.
Brown will of course be at the very top of the wages bracket at Celtic and if he surveys his own contribution over the course of his current contract, which ends in the summer, he would have good reason to conclude that he has provided Celtic will excellent value for money.
No-one who has Celtic in their heart would say otherwise. Brown has been an absolute inspiration and has been the first name on just about every Brendan Rodgers team sheet when he's been available to play.
So if you're Scott Brown are you thinking that you have earned the right to maintain the level of money that you have previously earned? Indeed are you thinking that as the club has been very successful and you have driven that success on and off the park, you are maybe due an increase on your current deal?
On the other hand if you are Peter Lawwell are you seeing a player who has served the club brilliantly and has been paid handsomely for that, coming towards the end of his career and maybe starting to fade slightly? That would of course probably be a continuing factor – time waits of no-one – and while a new contract is deserved and merited, the offer on the table reflects the twilight years in an illustrious Celtic career – ie it's for less money.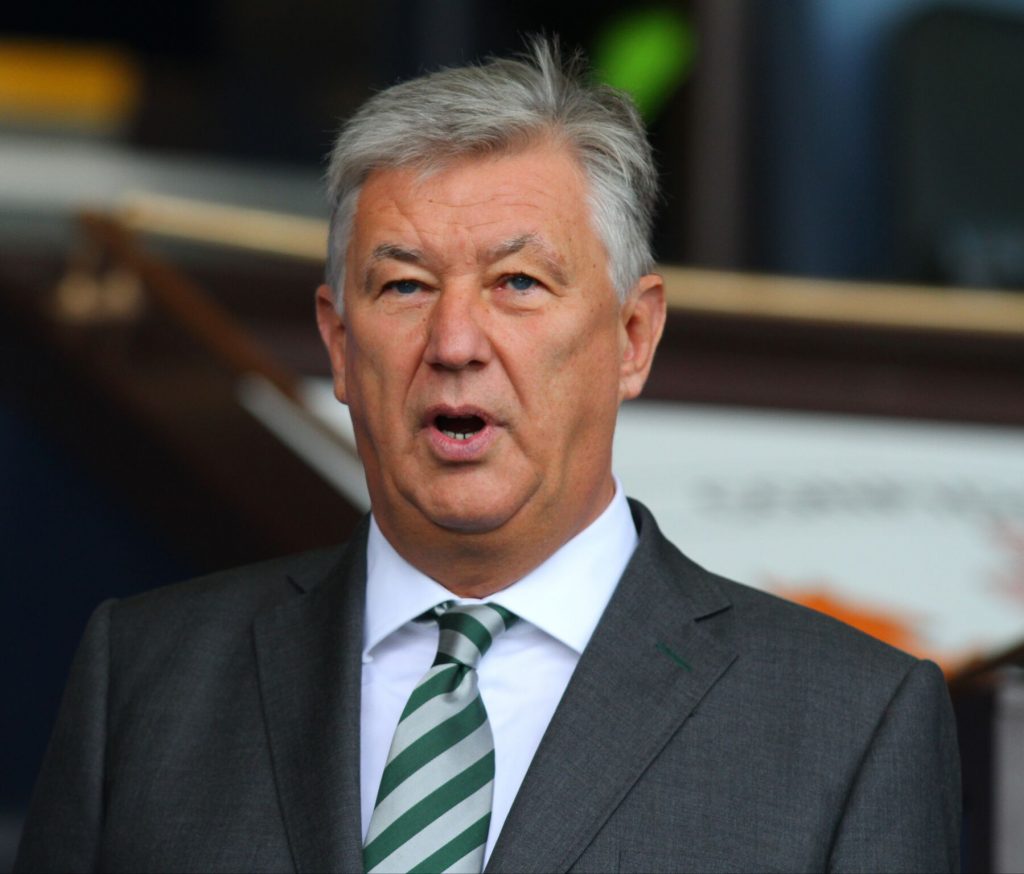 Or thinking about this further, is it the case that Scott Brown reckons he is worth MORE, Peter Lawwell has a LOWER figure in mind and Brendan Rodgers is in the middle suggesting maintaining the same level of remuneration?
Lawwell may feels that he let sentiment get the better of him with, for example, the final contract extension that was offered to Kris Commons and Celtic got next to nothing from him in that time. Indeed in that two year deal he totally undermined the then Celtic manager Ronny Deila and then never kicked a ball under Brendan Rodgers.
Delia of course briefed Rodgers on the situation as he took over at Parkhead so Ronny has the satisfaction of knowing that the last laugh on that one was his.
But while that's got nothing to do with Scott Brown, it could be something that the Chief Executive has at the back on mind? Lawwell likes to think of himself as a tough negotiator and perhaps he figures that Brown isn't planning on going anywhere so will accept a lower deal?
Brown's camp have therefore got a vested interest in talking up these stories linking him with offers to play in Australia and The States.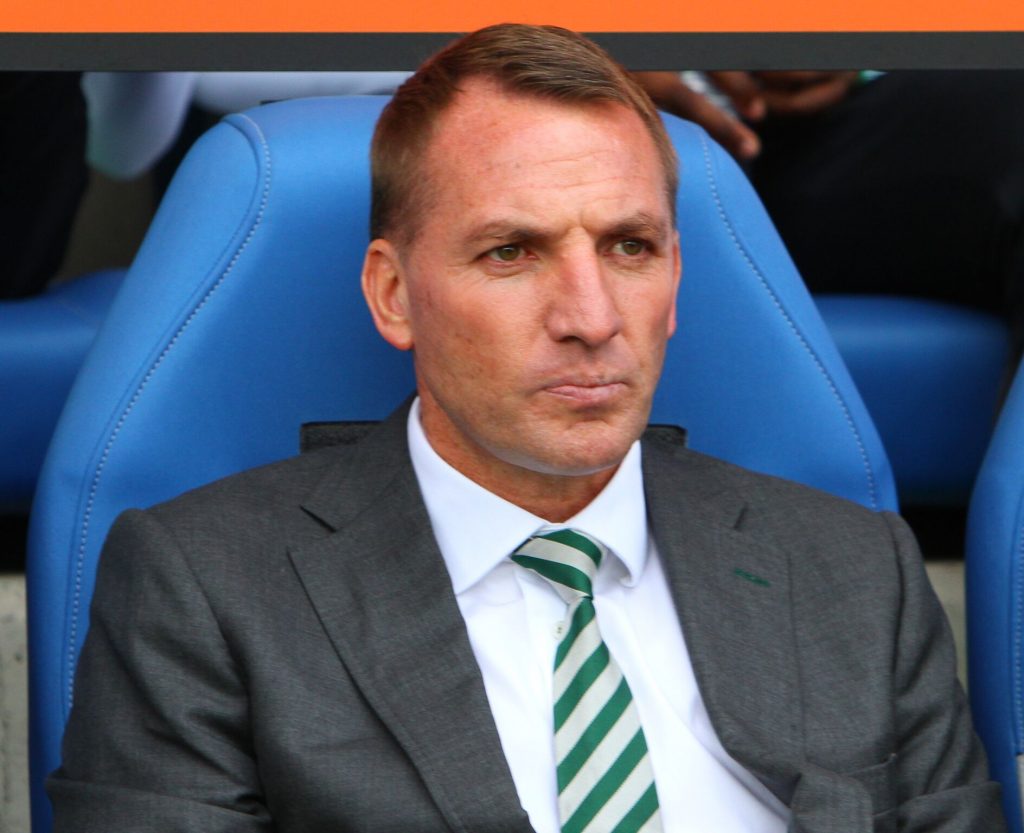 We don't know if there is anything in any of the above of course but the delay in sorting out the situation is puzzling.
Yesterday Brendan spoke at his media conference about his captain again, mentioning the fact that Brown was rather unusually not the first name on the team sheet for the past couple of games after returning from injury.
"The team has been in great form so it has been difficult for Scott to get in.
"But that does not take away what he gives the team, and the qualities and what he shows for me every day.
"I know his qualities and what he brings. It's the reason we needed him at half-time.
"I have said it before. Scott will be afforded time in terms of making a decision about what he wants to do going forward. He deserves that time.
"Of course, we very much we want him to be here. But he has to at this period of his life and his career to be able to assess his options he has.
"At this stage of his life — he will be 34 at the end of this year — for some players, they can pick up a two or three-year deal at that stage on big money and have an adventure for your family, you certainly have to look at it and weigh it up.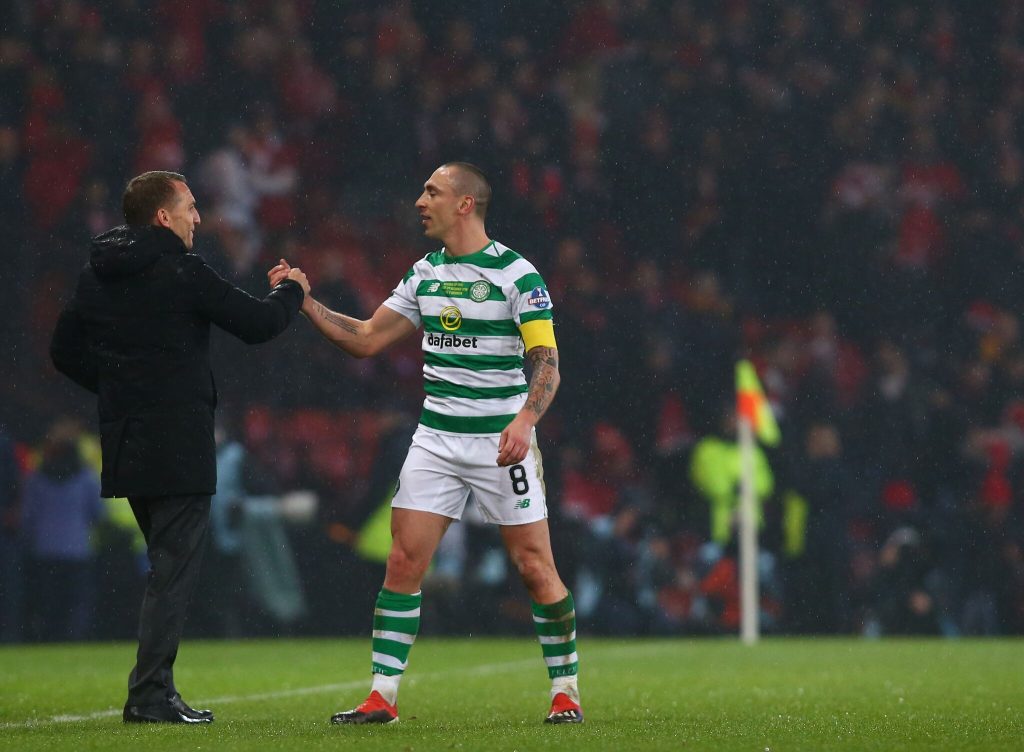 "He has been an incredible servant for the club. But I think he has earned that time to make his choice.
"I have spelt out to him how important he is here, but I have also given him an unbiased look at it. Football is a very short career.
"I said the same thing to Craig Gordon when we sat down and had a look when Chelsea were keen to take him for good money on offer.
"I said 'Okay, this is what you could get at Chelsea, this is what you have here . . .'
"These guys are old enough to make their own decisions but I can speak to them openly and from both sides really," Rodgers stated.
The Celtic manager spoke again about Brown being a future Celtic manager, perhaps his own successor when the time comes to move on. That could possibly be after the target of Ten in a Row is achieved and perhaps Rodgers sees Brown leading the side on the park up to that achievement and then maybe leading it from the dug-out thereafter as he himself seeks pastures new?
"He is a really influential figure in the changing room. Whatever happens in the future there will always be a role back here at Celtic.
"You never know, he might one day do what Lenny did and captain the club for so long and then move into management, if he is mad enough!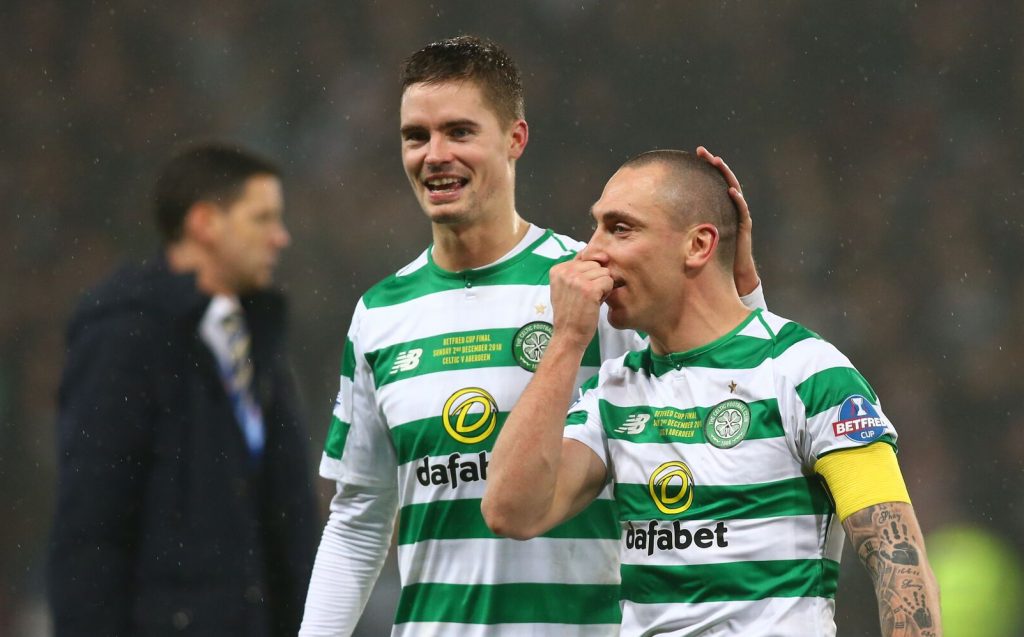 "I took him out of that side of it when I came in to get him focused on playing. He has leadership qualities and skills, absolutely.
"There is a lot of work that needs to go into it — in terms of coaching and organisation.
"And I think his next ten years is interesting from a managing perspective — he would have to deal with all that it involves.
"There are a lot of things involved now in coaching and management which are growing every year.
"But I do not think there is any doubt — it's a route he wants to go down. I am sure he will do very, very well."
Also on The Celtic Star today…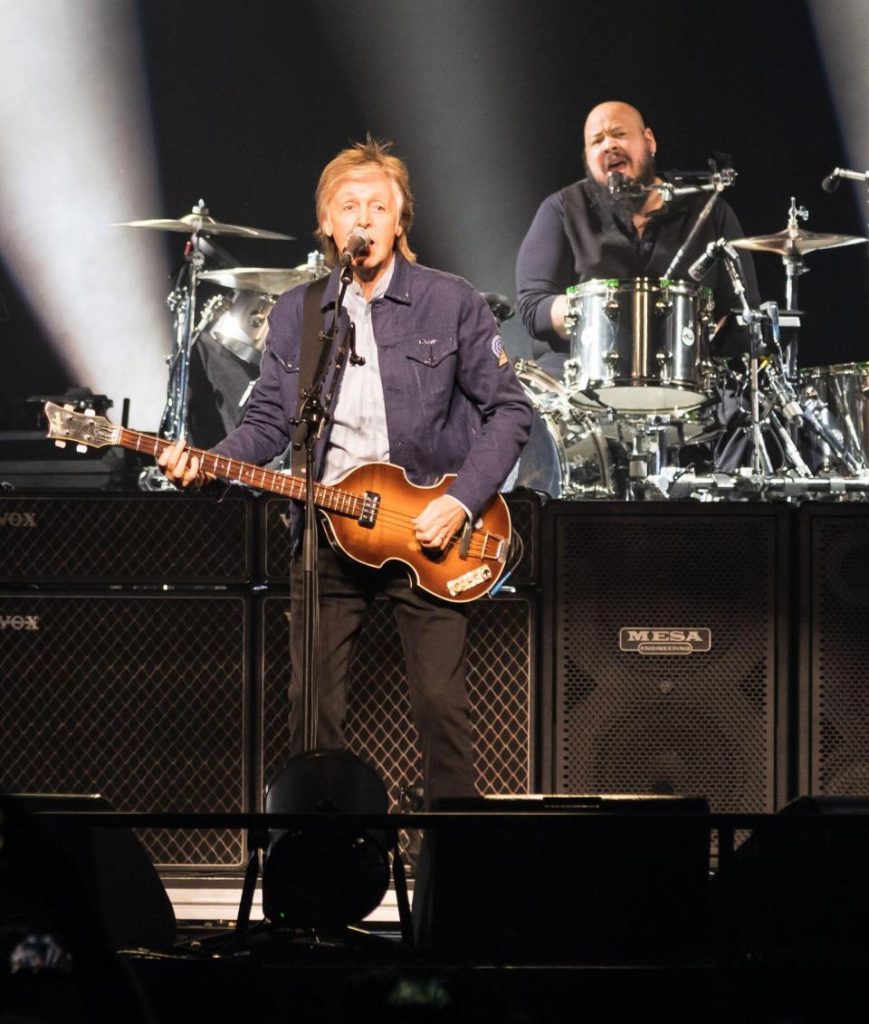 Play "Give Ireland Back to the Irish", Celtic SC asks Paul McCartney…See HERE.
Tory Minister jokes about Steven Gerrard's Euro Exit for Rangers…See HERE.
Jim Craig – Dundee Captain Tommy Gemmell looked rather embarrassed…See HERE.