Kicking off the first of Celtic FC Foundation's three Celtic Sleep Outs this year, this much-anticipated Glasgow event took place on Saturday night when the club. welcomed over a hundred supporters to Celtic Park, for the magnificent seventh Celtic Sleep Out in Paradise.
All set for tonight's Sleep Out event in Paradise 👋😀@CelticFC | #CelticSleepOut 🌙 pic.twitter.com/Tt06JbPdBy

— Celtic FC Foundation (@FoundationCFC) November 19, 2022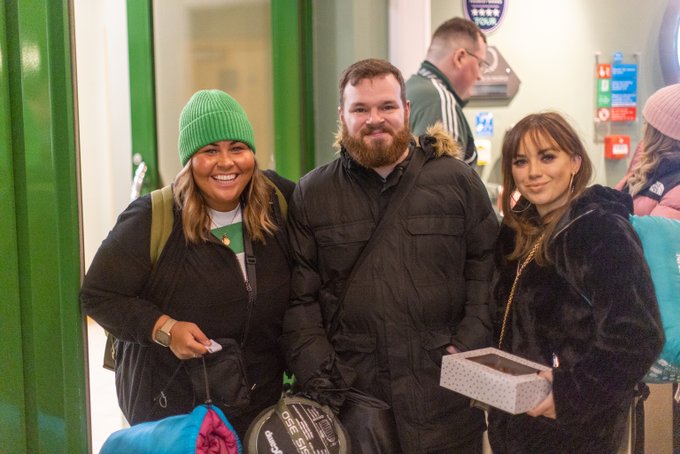 Through their efforts, the group are on course to raise a fantastic net total of over £40K, with every penny being devoted to this year's Christmas Appeal.
The Sleep Out events play an integral role in the Appeal, with each participant having committed to raising a minimum of £135/€150. If you would like to continue to support the Celtic Sleep Out, Glasgow team, there's still time to donate online HERE.
🍀@FoundationCFC hosted their seventh annual Sleep Out at Celtic Park, and we were there along with around 1⃣0⃣0⃣ generous fundraisers for what was a special but challenging night in Paradise! ✨#ChristmasAppeal2022 | #ShareTheMagic | #CelticSleepOut 🌙 pic.twitter.com/LAn9XTeIXf

— Celtic TV (@CelticTV) November 21, 2022
As supporters arrived at the stadium at 9pm with their sleeping bags and supplies in hand, there was excitement and apprehension in the air. After registration and a warm welcome from the Foundation team, participants heard from Manager, Ange Postecoglou and Captain Callum McGregor, as they watched the 2022 Christmas Appeal VT.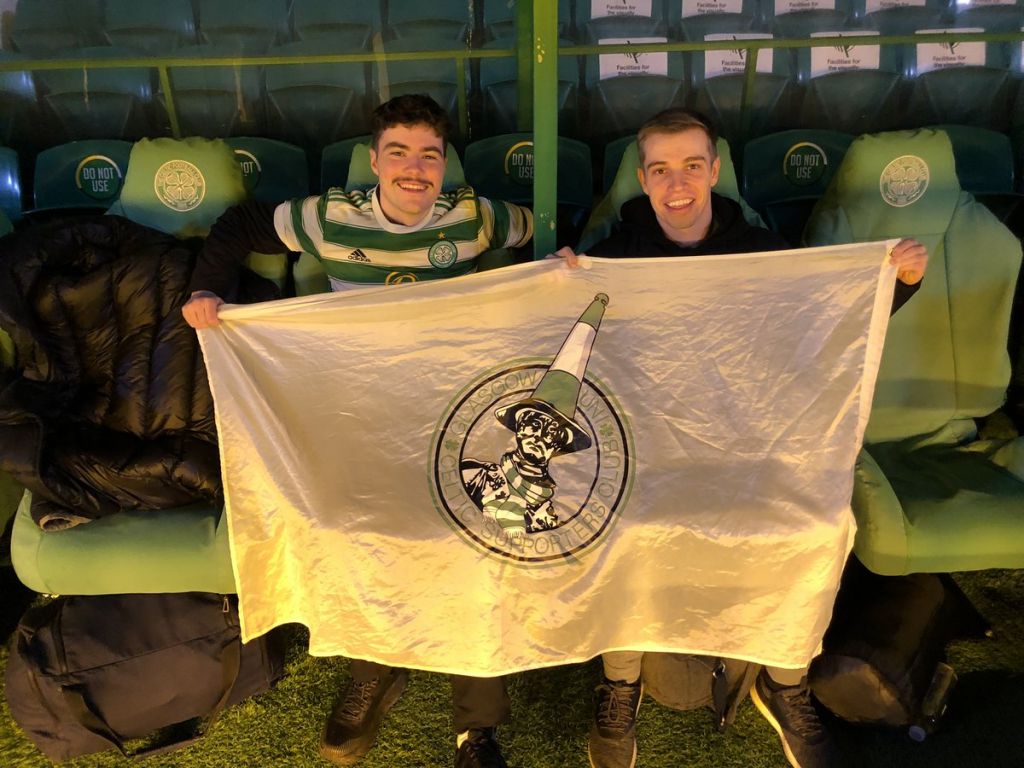 Ahead of embarking on the challenge of spending the night trackside, from 10pm to 6am, under the stars at Paradise, the participants then made their way down to the South Stand for the obligatory Sleep Out group photo.
As most supporters found their preferred space away from the torrential rain, some hardy souls headed pitch side, with their sleeping bags and foil blankets – and the odd umbrella – their only protection from the elements.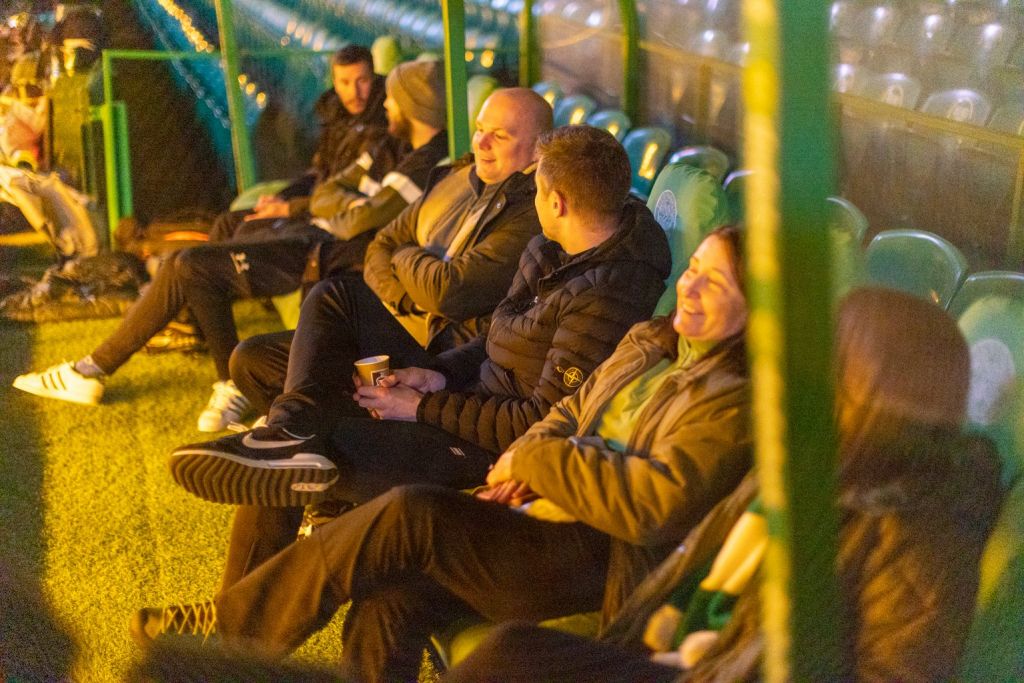 The conditions remained harsh throughout the night but an opportunity to get a picture trackside with the SPFL trophy, a visit from former Celt, Simon Donnelly and a few songs in the tunnel from Celtic favourite, Liam McGrandles certainly lifted the spirits.
Celtic thanked Simon Donnelly for taking the time to stop by and also for an incredible gesture from Liam McGrandles, and one which was massively appreciated by everyone still awake.
Another Attention Seeking Post by Me!!! 🤯 Some entertainment in the wee small hours by @liam_mcgrandles @FoundationCFC Brilkiant 💚🍀🙌🏻 pic.twitter.com/zDGLMlV54q

— Mag Dougherty 💚🍀 (@Magdougherty) November 20, 2022
As the morning approached many of the group chose to wake up in time to watch Celtic playing in Australia on Celtic TV, with passes donated by the Club.
The group then began packing up after a long, cold, wet night and participants were offered the opportunity to donate their sleeping mats and bags. The response was once again outstanding and the contributions made to The Invisibles and The Wayside Club, will make a huge difference for many sleeping rough, on the streets of our city.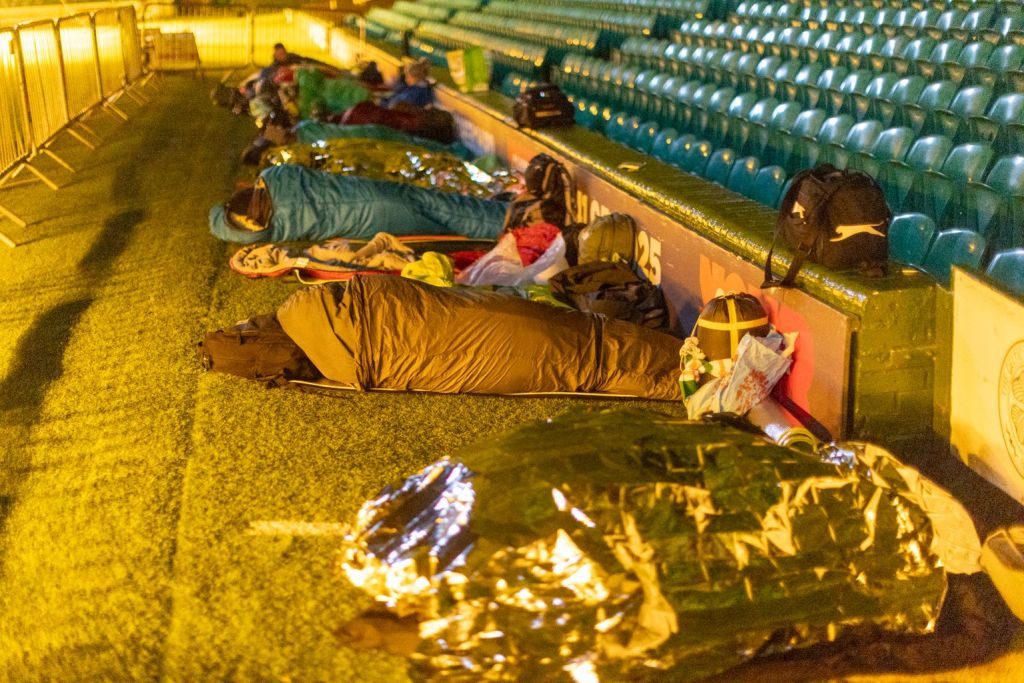 The event was rounded off with a warm breakfast in the Walfrid restaurant as participants gathered together to say their goodbyes to friends, old and new.
Celtic FC Foundation thanked each and every Celtic Sleep Out participant for their incredible efforts, as well as everyone who supported them along the way, noting that they have made a genuine difference to those in our community, who are most in need.