It's a bit baffling that the majority of pundits and papers will always use the phrase "games aren't won on paper", yet here we have a report trying to suggest future events based entirely on stats and past results.
Admittedly it's sailing very close to the wind to feed some data to a computer which predicts the Rangers win the league and pass it off as news, yet that's precisely what The Daily Record have done here.
Apparently Steven Gerrard's men will win their first ever Premiership title by amassing a total of 92 points – meaning they only figure to drop points a handful of times for the rest of the reason. It's fairly incredible what a couple of routine wins at home against poor opposition will do for you.
Of course there are so many reasons to suggest that the computer will be proved wrong this season, but here's five good ones to be getting on with:
1 – Experience
Naturally, winning the league so many times in a row will build a winning culture and brings experience of knowing how to get the job done. It's all well and good blowing teams away earlier in the season, but there comes a time when things start to get a bit tense and maybe things don't go your way. That's when having experience in the squad becomes critical. Of course the Rangers have an old squad with experience of games, but they don't have experience of winning leagues and titles. Even in the dug out, Lennon knows how to go get the job done, Gerrard has shown all he can offer is experience of choking when it comes to the business end of the season.
2 – Match Winners
Looking through the Celtic squad it becomes obvious how many players there are to make a difference and win the game. It wouldn't surprise anyone to see Edouard, Griffiths, Rogic, Forrest, McGregor, Christie or even Sinclair pop up to score the goal that wins a tight game. Looking at the challengers it seems that nobody outside of Defoe or Morelos can be relied upon for goals. So would you rather a squad of match winners or have someone in their late 30's and someone with a history of disiplinary issues? The answer is pretty obvious.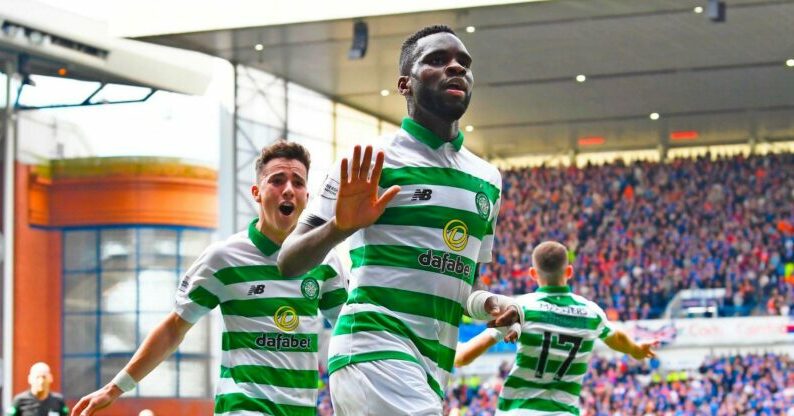 3 – January transfer window
Should things be tight in the Winter and both teams decide they need to freshen up the squad or bring in someone to make the difference, then Celtic have the obvious advantage yet again. They have money in the bank and may also have European football on offer to anyone who could be attracted to the club in January. It's a much better position to be in than having your manager try and beg his former Liverpool teammates or needing to raise yet another share offer to try and generate some sort of funds to sign someone. Celtic should be able to spend and really put the foot on the accelerator after Christmas if it's needed.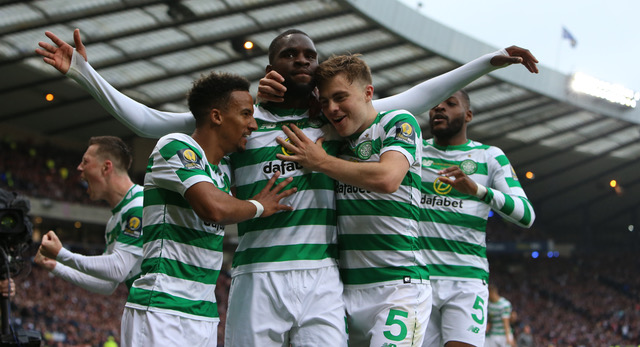 4 – Managers for the big occasion
Both managers have their flaws and both have something to prove, but in very different ways. Neil Lennon can struggle to set a team up to go and get a result against stubborn teams. The result against Livingston proves that, but he's also got so many talented players who can still make the difference even when things aren't going well. He's trying to prove he can live up to his first spell at Celtic and show he can get consistent performances from his team.
Steven Gerrard is clearly trying to get the Liverpool job, that's his aim and the only thing he cares about. That means he wants to try and be clever or innovative when the pressure is on to try and prove he can be a good tactical coach. The problem is he isn't, and it hurts his team when it matters most. Having a manger who lets his ego get in the way of giving his team the best chance to win is not going to win you the league.
5 – Those who care about the club
There's a distinct difference between the two squads, those who care about their club and want to achieve for the fans, and those who see it as a vehicle to enhance their own career. One look at the Celtic squad and management team shows a group of men who care about and support the team, winning the league and getting to ten in a row means everything to them. On the blue side you have people who want to try and prove themselves to earn another shot at things down south. Of course they will happily take any titles, but it's really just about doing enough to enhance their careers and pushing Celtic for the title will probably be enough for some of them to get their moves. Expect that to make a huge difference when things start to matter most.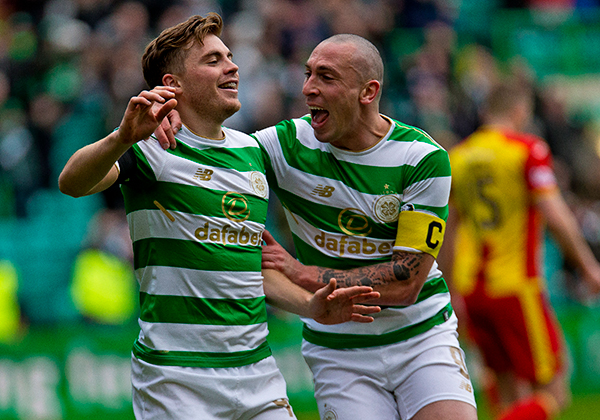 Let's see just how clever that computer is at the end of the season. Data can show you a lot of things, but it doesn't take into account some very human factors that will make all the difference.
Incidentally Celtic have just tweeted a good luck message to Scotland and the Celtic players in Steve Clarke's squad. With just the one player from the Rangers involved – and even he has been withdrawn through 'injury', there's another little indicator for a Supercomputer which seems to have its settings set to please the paper's demographics rather than anything else.
The bookies, who risk their own money on these things, still have Celtic as firm favourites. Funny that!
🏴󠁧󠁢󠁳󠁣󠁴󠁿🍀 Good luck to @ScotlandNT and the Celts in action against Russia tonight! pic.twitter.com/KG7MKiKUKK

— Celtic Football Club (@CelticFC) October 10, 2019
ALSO ON THE CELTIC STAR…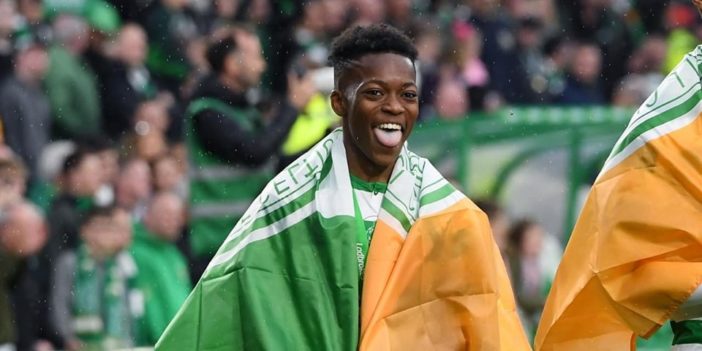 Celtic Star named by L'Equipe in list of World's Most Outstanding Young Players
The Blood Sacrifice – The Celtic, Glasgow Irish and the Great War
Celtic's Mummy's Bhoy would please Tracy with a goal in Moscow
Matt Corr – If you know History, Sept 1988 – 4 defeats from 6 league games for Celtic