"At the end of the season we might be looking at this as a good point," Callum McGregor noted while reflecting on the dramatic game at Pittodrie where Celtic fell behind twice only to turn things around brilliantly before the stand-in skipper himself conceded a last minute penalty.
A wee incident that happened after Tom Rogic had scored that sensational late goal in the Scottish Cup Final against Aberdeen in May 2017, came to mind yesterday. We were all going absolutely crazy at the time as the Invincible treble celebrations got underway. Aberdeen fans were crying. Craig Gordon was down on his knees, arms in the air in that iconic celebration we'll always remember but others were still working, still thinking.
The game wasn't over quite yet. With Rogic and his so-to-be Invincible teammates still celebrating down in the corner between the Celtic End  and the South Stand, Chris Davies, the former Celtic assistant grabbed Brendan Rodgers and whispered something into his ear. He was not celebrating, he was thinking about seeming the games though.
Erik Sviatchenko was told to strip and get ready and he was immediately thrown on. Aberdeen got one more chance to throw a high ball into the Celtic box but it was defended and the final whistle follow shortly afterwards.
Think about that and compare what happened when Celtic went 3-2 ahead late in the game. David Turnbull was brought on rather than the extra defender in Stephen Welsh. And the failure to make that call is even worse when you think just how poor the Celtic defence has been in recent weeks (Kris Ajer apart).
These are the little things that make a difference and yesterday there was no-one whispering in Neil Lennon's ear.
"We do so well to get back in the game. We go in front and then concede right at the end," McGregor continued, in his post match analysis with the media, as reported by Scottish Sun. "They were both penalties, but we have to look at the positives. At the end of the season we might be looking at this as a good point.
"In the past those are the games we hold out and win, but we are maybe low in confidence a bit at the moment."
Maybe it's confidence and it must be fairly low after the week Celtic had endured. However we all knew that, we all knew that the defence was leaking incredibly soft goals – like Aberdeen's only goal from open play yesterday (Niall J yesterday compared Shane Duffy to Alan Stubbs and reckoned like the big Scouser the Derry man would turn things around. He'll need to hurry up and do that because perhaps a better comparison given the way things are going for Duffy would be with the unfortunate Willie Garner.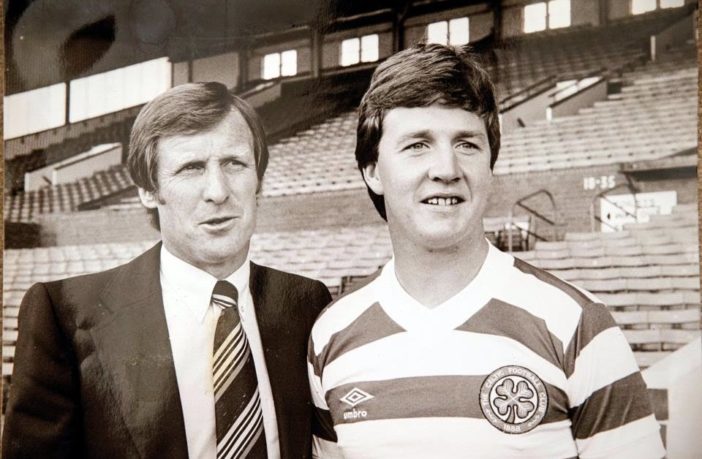 And in his Definitive Ratings yesterday on The Celtic Star Sandman noted that Duffy is making more mistakes that Efe Ambrose ever did without getting anywhere the same level of stick. Here's Sandman on Duffy in yesterday's Player Ratings: "What can you say? Not a lot without shaking your head. Throwing Sheep into walls like he was at a rodeo, and then gifting the lead with more Sunday League tom-fakery.
"Grew up watching Celtic in the 1990s and is seemingly doing his best to reprise that era's infamous defensive project, The Sieve. And by tribute we're now paying £45k a week for the Irish Efe Ambrose gone all Michael Jackson, though big Efe got more abuse for less."
And Kris Commons then picked up on this point in his newspaper column today.
But the fault for the third Aberdeen goal was down to Celtic's technical area, the wrong substitution was made and the fact that there was no such "Davies "whisper – and that was just careless!