As football fans shift their attention to International football for the next few weeks, the words 'when will we see your like again' will be sung on repeat, for Celtic fans those words may linger a little longer than the likely eight days Scotland will participate in this month's Euros.
As Celtic set up an auction for those looking to leave or being asked to over the next few weeks, top end products front of house will catch the eye of traditional big spenders, whilst further down the list a traditional reserve price will probably be disregarded in favour of an 'all reasonable offers considered' sign scrawled in black marker pen. There will be clubs seeking a bargain from some of those players, yet the real value for money may well come at the front of the auction house catalogue.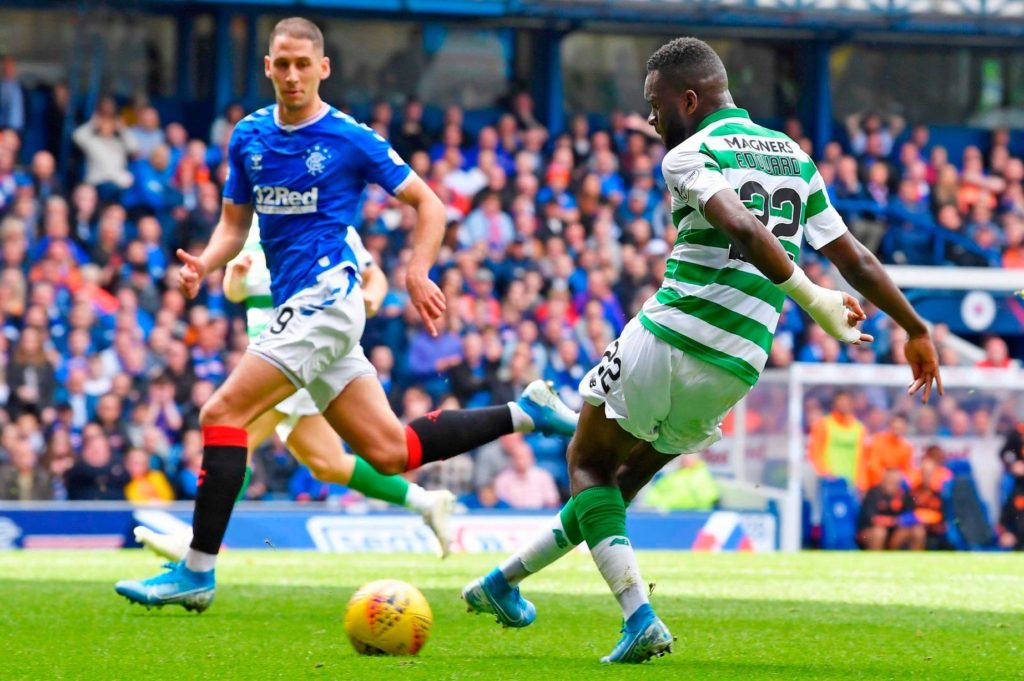 If two seasons ago someone had said Odsonne Edouard was to be sold by Celtic, I like most would have expected Kieran Tierney's transfer fee to Arsenal to be entirely eclipsed. Probably by some £10million. Instead, Tierney's fee will remain a record and Edouard will likely head south for around £15-18m depending on who you believe. If as is reported Leicester City and Brendan Rodgers are the club splashing the cash, they will be signing a striker for the English Premier league for a similar amount to what many mid-table English clubs will fork out for a back-up full back ahead of next season.
Celtic seem keen to get this deal done, similarly that is the case for Kris Ajer. There is after all a rebuild ahead and a pandemic impacted balance sheet to address before the end of the month. As such players who have been encouraged to stay last season now have to leave prior to this one or their value will depreciate further still,.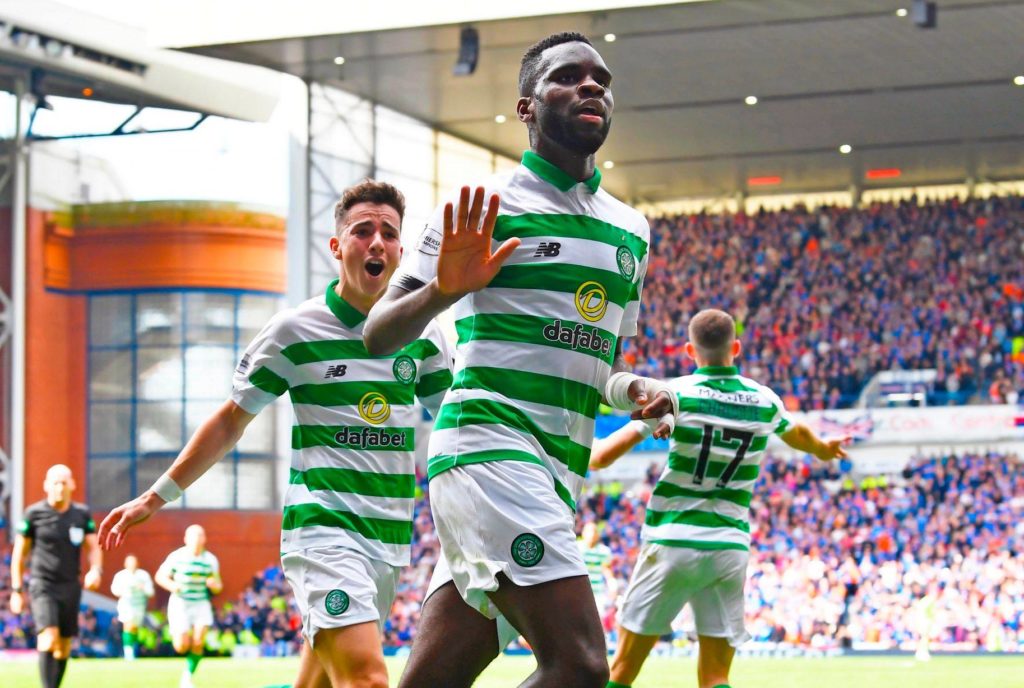 Last summer you'd have said £55million for the pair was possible. This season the job lot would set you back around half – if that. There will be criticism of the board for that no doubt, but that would be the height of revisionism, and although we are all guilty of that to some extent, there were few who would not have criticised the board had they sold both those players or others prior to an attempt at Ten-in-a row. That the historic title was not achieved makes it look with the benefit of hindsight like a poor decision. Much of that is down to a lack of silverware, as had that trophy been resting at Celtic Park, no-one could have put a price on it, and indeed we'd all have taken the financial hit when it comes to Edouard's sale happily. There may still be scope for a late bidder when it comes to Edouard but you get the impression his heart is sold on a reunion with Rodgers and Celtic will be well aware of that, they may even have previously agreed to it.
Yet despite all that, it is not the loss of income that worries me about the exit of Odsonne Edouard it is whether we will see his like again in a Celtic shirt. If you subscribe to recency bias as we all do from time to time, in the same way we often raise a players standard in our minds when he is not playing in the team, then some may well say Odsonne Edouard was disinterested and out of form last season, yet if we are seeking a replacement and he would guarantee the goal return (16 goals in 26 games in the Scottish Premiership) Edouard had in a season of alleged poor attitude and form then we'd be biting the hand of the seller immediately. Overall Edouard has played 168 games, scored 83 goals and assisted a further 37 in his time with Celtic for someone who is still only 23 years old it is a remarkable achievement and the worry now is not so much the money we'll get for him it is 'when will we see his like again.'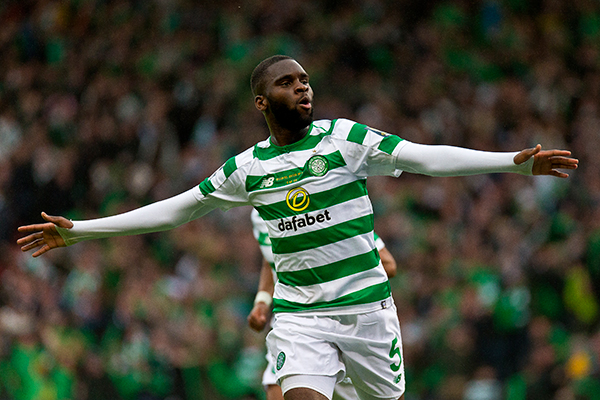 When Celtic signed Edouard on loan initially he looked a nervous lad, my word did he come out his shell. By the time we purchased him I was pleasantly surprised the deal had been done. I had no confidence whatsoever in Celtic spending north of £9million on a mere boy and on the back of one promising season, but we did. Will we again? I don't see it. And if we did, will it be someone taught good footballing habits by PSG or any of the other big clubs – attracted no doubt to the reputation of Rodgers as a coach at the time?
There was a time when these clubs possibly looked favourably at Celtic as a destination for a loan with an option to buy, as they possibly felt we'd showcase talent in the Champions League, introduce them to week in week out pressure and help build a winning mentality in their protégé. Now I think the reputation as a club from boardroom to coaching has declined. I'm not certain, for the time being at least, that we don't have substantial work to put in to repair our reputation, modernise our structure and coaching staff so as to encourage bigger clubs and players to look to Celtic as PSG and Edouard did.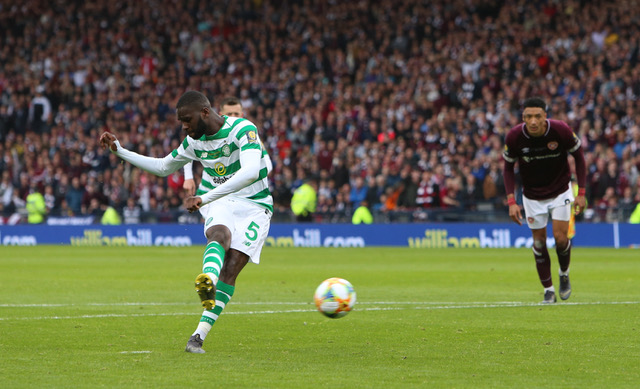 It wouldn't take much to modernise enough to do so, but there is little sign there is any will or perhaps even realisation from those who run the club how others have gained a march on Celtic even as a suitable temporary destination for top young talent. Perhaps they feel we are now priced out in any case and have given up the ghost, preferring to try and find unpolished diamonds in emerging markets. Yet for the price of Klimala, Bayo and Shved to fail there may be another Edouard who could have succeeded with the will and some ambition. You tend after all to get what you pay for. Hopefully that proves not to be the case but it is a worry.
When Odsonne Edouard inevitably heads out the door I won't be giving a second thought to the fee received but I will think back to that goal at Ibrox when down to ten men, the audacious penalty against Hearts that had Neil McCann incredulous, and sandwiched in between that ice in veins finish to lift the Treble Treble. There will be no recency bias as to a young lad having a frustratingly inconsistent season, not when what had gone before had been the height of consistency and value for every penny, we spent on him. We may not realise it just yet but we will all miss French Eddy when the hammer finally falls on this auction, particularly as we may never see his like again.
Niall J